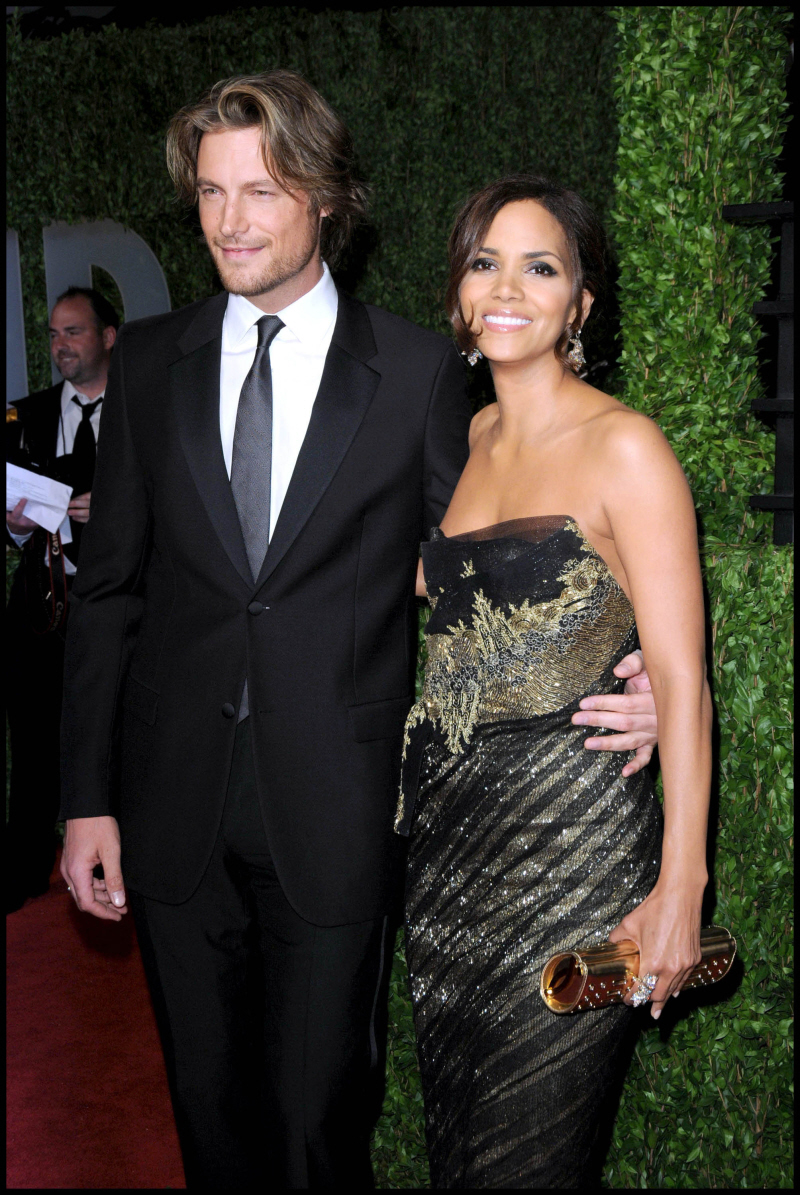 I was all prepared to begin writing about Gabriel Aubry's new public statement (via his rep) when I saw that this custodial drama between Halle Berry and Gabriel had taken the cover of this week's People Magazine (see the cover here). Since it seems these two jags are bound and determined to fight this entire thing in the public sphere, I am only going to continue my non-committal attitude towards taking sides. I know many of you have already picked your side – that's fine. I think they are both behaving inappropriately, and the accusations that are currently flying around are immature and nasty. Okay, first up: Gabe's latest defense, via his rep to Us Weekly:
Gabriel Aubry isn't going down without a fight. One day after Halle Berry announced she was pulling out of a movie (New Year's Eve) to focus on "custody issues" related to her two-year-old daughter Nahla, Aubry's rep at Wilhelmina Models released a statement on his behalf.

"While Gabriel is disappointed in Halle's decision to falsely malign him publicly and for her own purposes, he refuses to be pulled into her dispute over a canceled film production," his rep told Access Hollywood. "Gabriel also refuses to air their issues in the press as he believes this may ultimately harm their daughter. The fact is that Gabriel is a caring father who shares custody of Nahla."

"Gabriel fully believes that a consistent and balanced living situation and two loving parents are crucial for their child even if Ms. Berry feels otherwise," his rep continued. "He will always defend his rights as a father and will always consider Nahla's best interest. Halle's continuing allegations in the press are untrue and irresponsible."

The 44-year-old Oscar winner's rep previously told UsMagazine.com that Berry had "attempted to resolve these custody issues amicably with her daughter's father…but given his lack of cooperation, Halle has no choice but to seek swift judicial intervention."

Up until recently, the ex-lovers appeared to be amicably co-parenting in the wake of their April split. But on December 30, Aubry asked the courts to be formally recognized as Nahla's father and to establish shared custody.
[From Us Weekly]
I believe that Gabriel is leaking his "side" of the story to any outlet that will listen, meaning that he's talking to Radar, TMZ and Us Weekly. Halle seems content to push her accusations in People Magazine, the celebrity bible. And People has rewarded her with a cover story full of what could be potentially libelous accusations:
After splitting last April, Halle Berry and Gabriel Aubry seemed determined to remain peaceful co-parents of their daughter Nahla, who will turn 3 in March. But tensions rose quickly, and now Nahla's parents are gearing up for a custody battle that's already turning nasty, with ugly accusations flying.

"Once they broke up he became verbally threatening to Halle," Aubry's former friend and business partner Stephane Bibeau tells PEOPLE in this week's cover story. "He is a vindictive guy." Bibeau and other sources close to Berry, 44, claim that Aubry, 35, has used a racial slur against her.

"That's just unacceptable," a source close to the actress says.

"The fact is that Gabriel is a caring father who shares custody of Nahla," according to a statement released by Aubry's rep Tuesday.

Friends of the French-Canadian model – who filed court papers on Dec. 30, seeking formal recognition as Nahla's father and joint legal and physical custody – expressed support for him.

"I never saw someone more dedicated to their child," a friend of Aubry's says.

Adds a source close to Aubry: "From the beginning, Halle kind of had the upper hand because she was essentially supporting all of them for the most part. Gabriel never liked how that felt. Their split was tough because they're both so involved in raising Nahla, and neither ever wanted to give that up."

Berry sees it differently. Her rep issued a statement to PEOPLE on Monday, expressing her "serious concerns for her daughter's well-being while in the care of her father."

"The only reason Gabriel is seeing Nahla right now is because the court hasn't made a decision yet," says a source close to the actress. "If it were up to Halle, he wouldn't be seeing her at all without some sort of supervision."
[From People]
So Gabe was verbally threatening to Halle, and he's a bad father, AND he was calling her racist names, so says Team Halle. I end up feeling kind of bad for Gabe, because he seems so out-matched in this tug-of-war. Originally, he seemed like he merely wanted to formalize some kind of custodial arrangement, but now it's looking like Halle is going after his balls.
Also – the anti-Gabe stuff keeps going: yesterday, there was reporting from TMZ & Radar regarding Gabe's relationship with Kim Kardashian, and how THAT was Halle's breaking point. Now TMZ has a story from one of Gabe's ex-girlfriends, who is calling Gabe a jailbait-loving gold-digger. Ugh. Ugly, ugly, ugly.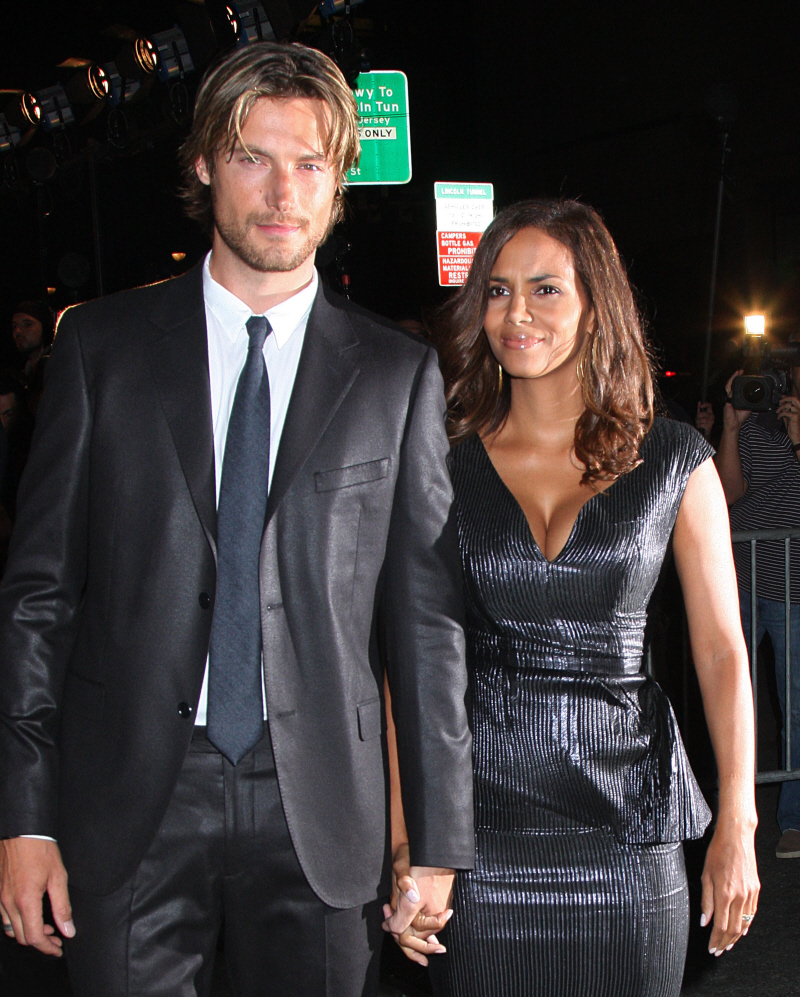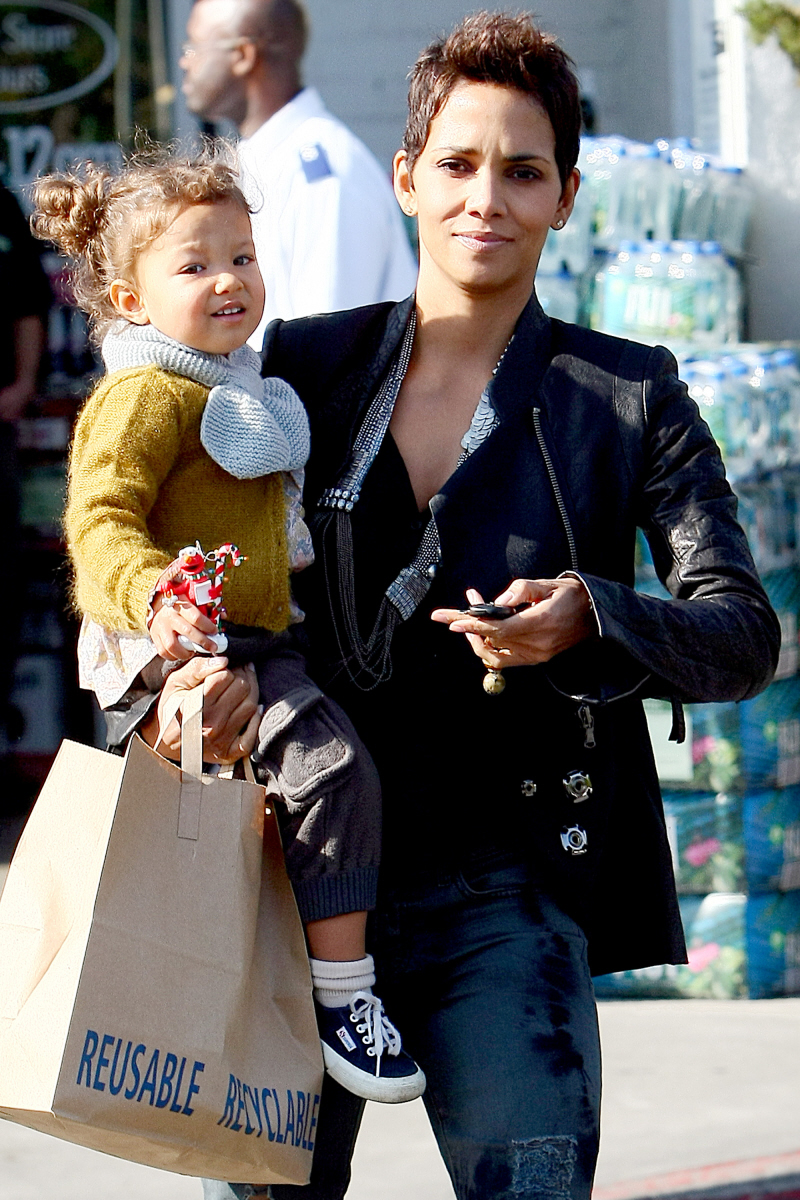 Photos courtesy of WENN.