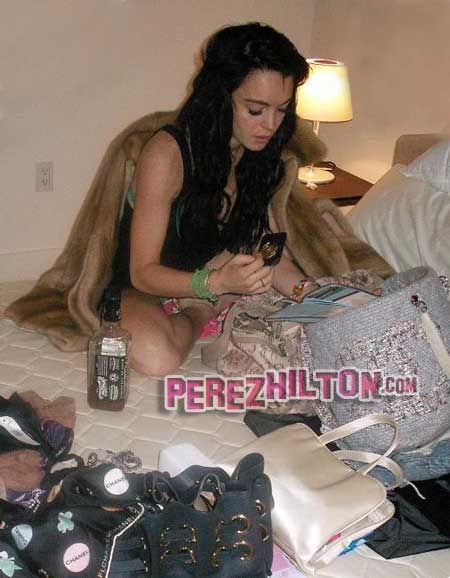 Here's poor little rich whore Lindsay Lohan on sitting on a mattress at the Chateau Marmot surrounded by luxury goods while sipping on a bottle of Jack Daniels and wearing a fur coat. There's even a pile 'o coke and a little silver spoon visible in the background. Pictures are, obviously, from Perez Hilton.
At least Lindsay does her fur-wearing behind doors.
These aren't too scandalous, considering that Lindsay was photographed with a bong in the background in photos that came out a few months ago.
The Sun claims that Lindsay wasdenied VIP tickets to an upcoming Justin Timberlake concert because it's feared she'll get wasted and make a spectacle of herself. I would say I doubt that's true, but given these pictures I'm more apt to believe it.