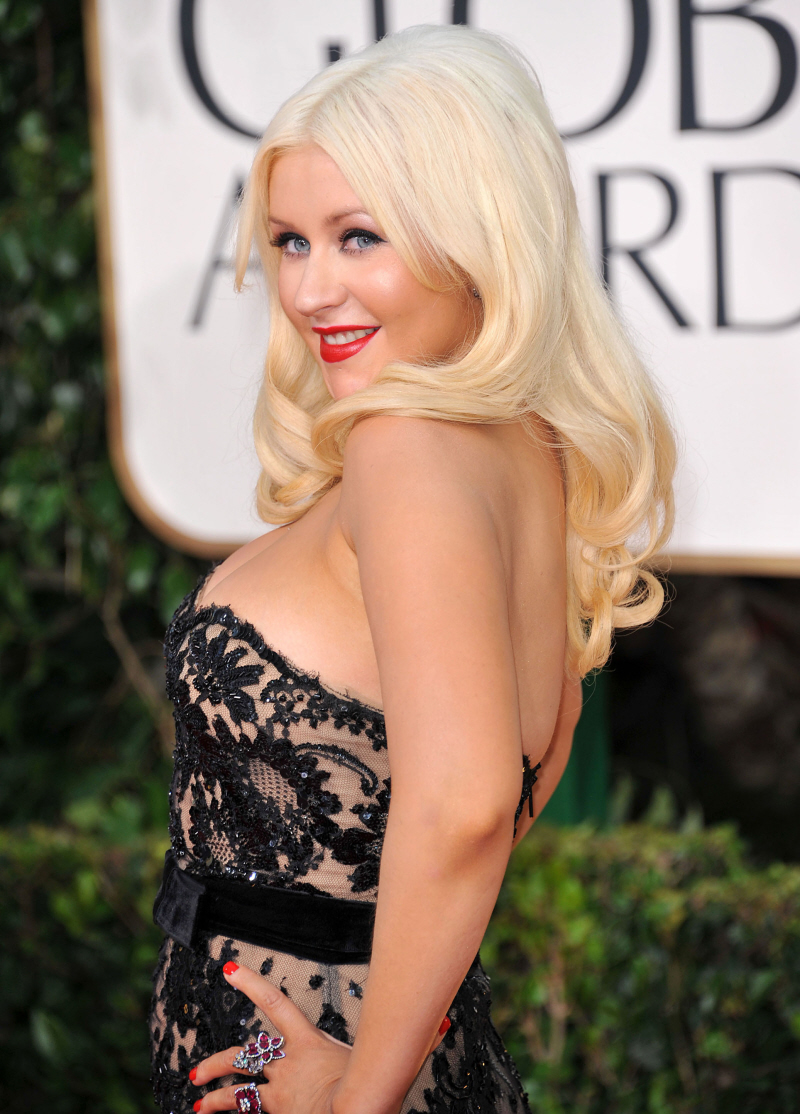 As we already saw this morning, Christina Aguilera was a hot mess at the SuperBowl. I feel like I'm having a Jeff Foxworthy moment (pardon me for this, I live in Redneckville): You know you're a mess when you screw up the National Anthem at the SuperBowl. You know you're a mess when you pass out on Jeremy Renner's bed in the middle of an A-list party. You know you're a mess when you're compared to Britney Spears, and Britney comes out ahead. You know you're a mess when you're constantly drunk off your ass, all the time. Anyhoodle, Page Six has a piece this morning about Christina needing help, but refusing all offers:
Christina Aguilera, who sang the national anthem at the Super Bowl yesterday, has rejected pleas from her staff to get help after she drunkenly passed out on a bed at a Hollywood party.

The pop idol stumbled into "The Hurt Locker" star Jeremy Renner's 40th birthday bash last month and was spotted lying on a bed before she was helped out of the party by her boyfriend, Matthew Rutler.

In the wake of her divorce from Jason Bratman and box-office bust "Burlesque," sources tell us Aguilera has been acting erratically, and her staff banded together with a plan to persuade her to get some help. But when Aguilera caught wind of their plan, she threatened to fire all of them for even suggesting that she has a problem, a source told Page Six.

"They wanted to talk to her carefully about the issue, but they're not going to because they are scared after she threatened to fire them," a source close to Aguilera's camp told us. "Her people desperately want this to come out so she will get help."

However, a different source said the story that Aguilera needs help was being spread by a fired and disgruntled former staffer, and that in fact, she's just dealing with a tough time in her life.

Aguilera has a history of axing her staff. After giving birth to her son, Max, in 2008, she reportedly threw a tantrum and fired her day-to-day manager, one of her assistants and her publicity firm BWR because she was displeased with a photo spread of her baby that ran in People magazine.

On the heels of her Super Bowl appearance, Aguilera plans to perform at the Grammy Awards on Sunday. A rep for the singer, asked about her recent behavior and her staff's reaction to it, said, "No comment."
[From Page Six]
Ha, I had forgotten that Christina has a history of being a temperamental bitch with her staff. That's so funny that people got fired over her People Magazine cover – I remember that cover too. It was awful – Christina was wearing a mountain of makeup, and it all just looked so cheesy and unnatural. Ooh… here it is! Look at her nose! So… she's had a nose job since then, right?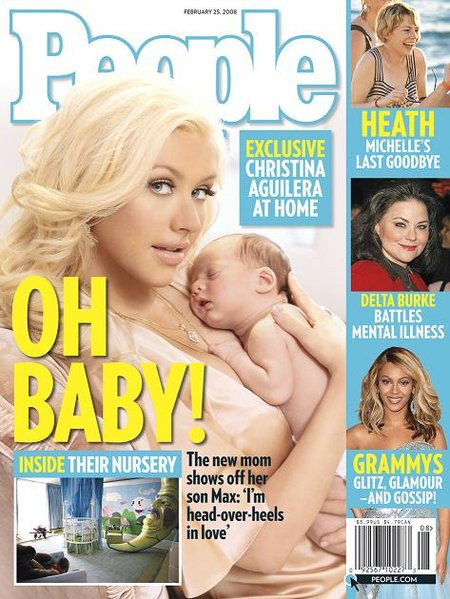 Anyway, Christina is a mess. And she's going to continue to be a mess until someone steps in and gives her a series of hard truths.
UPDATE: But no one is speaking the truth yet. Christina just released a statement about the National Anthem flub. She says: "I got so caught up in the moment of the song that I lost my place. I can only hope that everyone could feel my love for this country and that the true spirit of its anthem still came through." What did ou expect her to say? "I was so drunk, I don't even remember messing up the line"?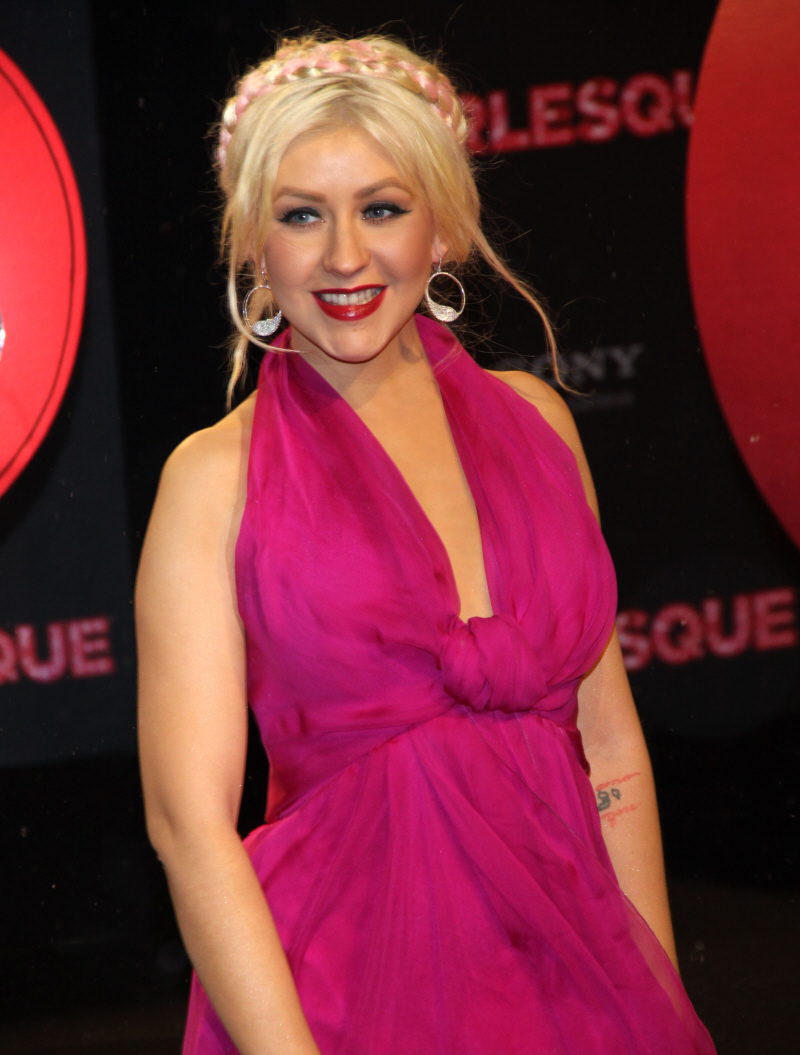 Photos courtesy of WENN, magazine cover courtesy of People Mag.