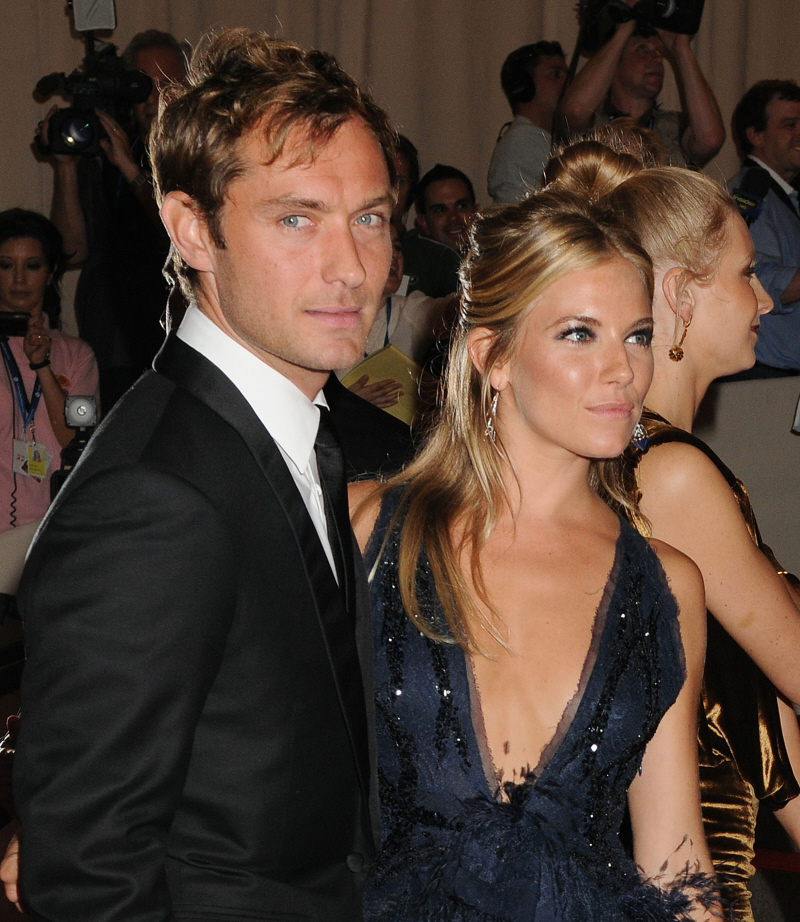 Sad news! Sienna Miller and Jude Law have broken up, once again. Hide yo' husbands! Hide yo' wives! Sienna's homewreckin' again. People Magazine is announcing the split, and even they can't name how many breakups and makeups Jude and Sienna have had. I want to say this is the third major breakup… does that sound right?
They were hot and heavy over the summer, and still vacationing together after Christmas, but perhaps winter iced over this relationship: Jude Law and Sienna Miller have split up, PEOPLE has learned.

"It is mutual and amicable and they are still friends," a friend of the actors says.

According to the friend, the pair separated several weeks ago. "It was an entirely an end-of-the relationship decision," the friend says. "It had run its course."

Adds a rep for Law: "I can confirm that Jude Law and Sienna Miller are no longer in a relationship."
[From People]
The last time we had photos of Jude and Sienna together was January 4th (the infamous "Hammer pants" situation) – it was as they were returning from holiday. I think that Jude spent Christmas with his kids and his ex-wife, and then he took Sienna on vacation after Christmas. That was probably the beginning of the end – after all, as Sadie Frost so memorably put it, "Sienna has her own family." So… will Sienna and Jude ever get back together for a fourth (?) time? Maybe. But it will be a while. There's a new cycle afoot, and my guess is that Balthazar Getty has already gotten some drunken calls, and I can already hear Jude's voice telling a one night stand that he "doesn't need a condom, darling."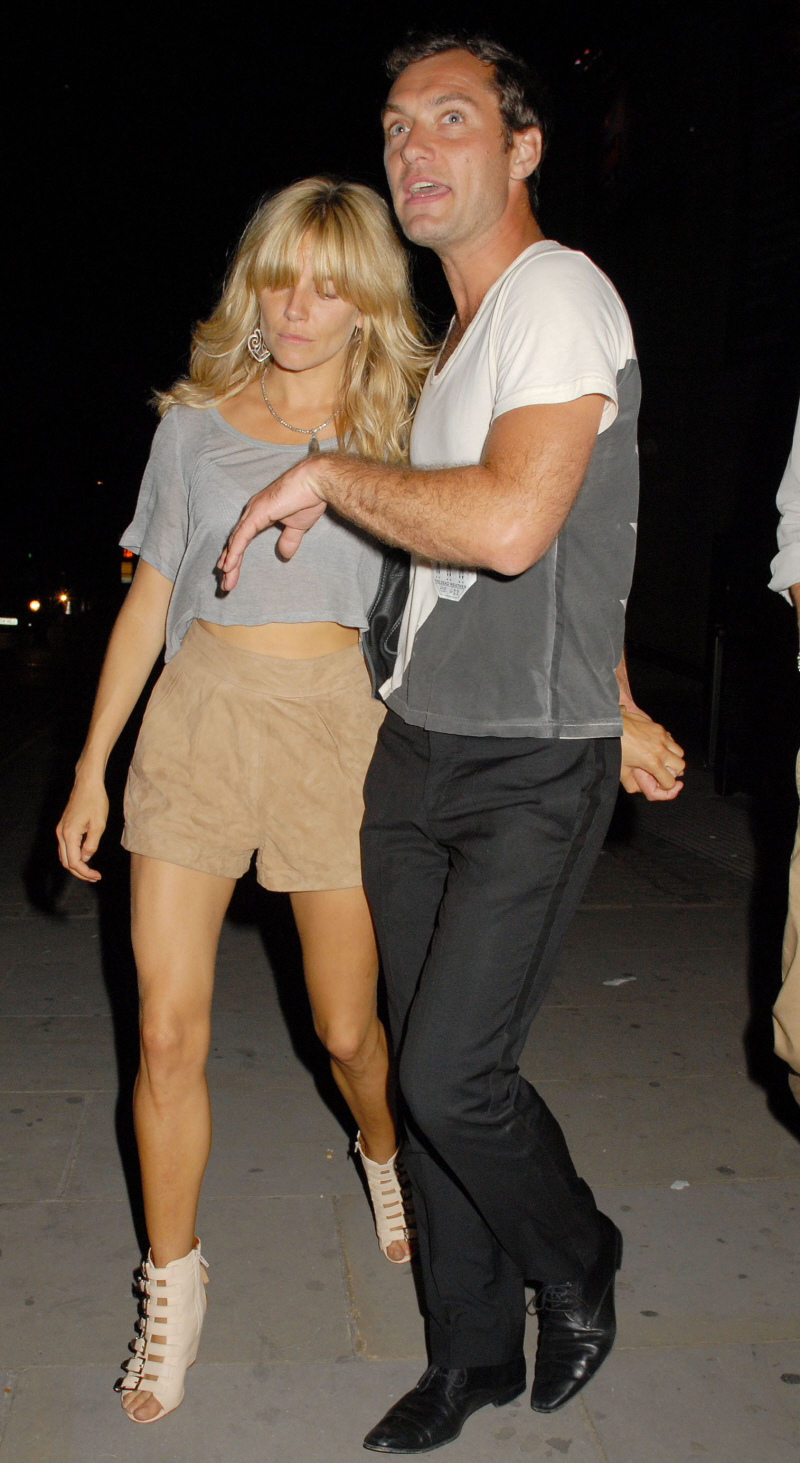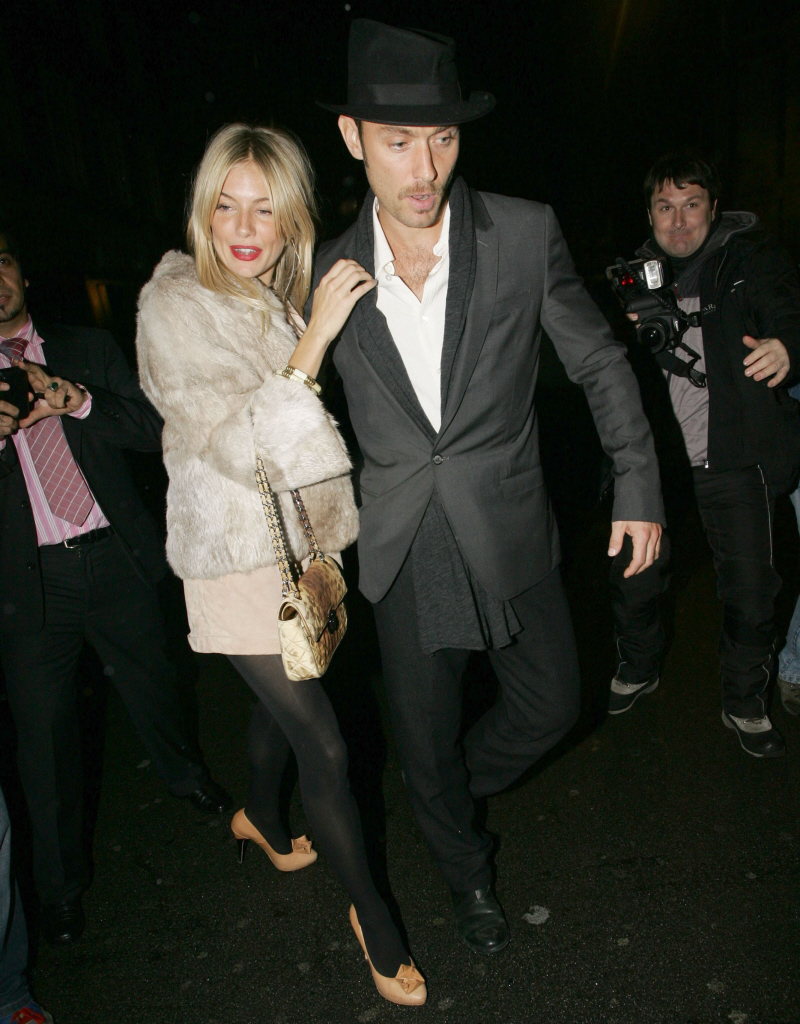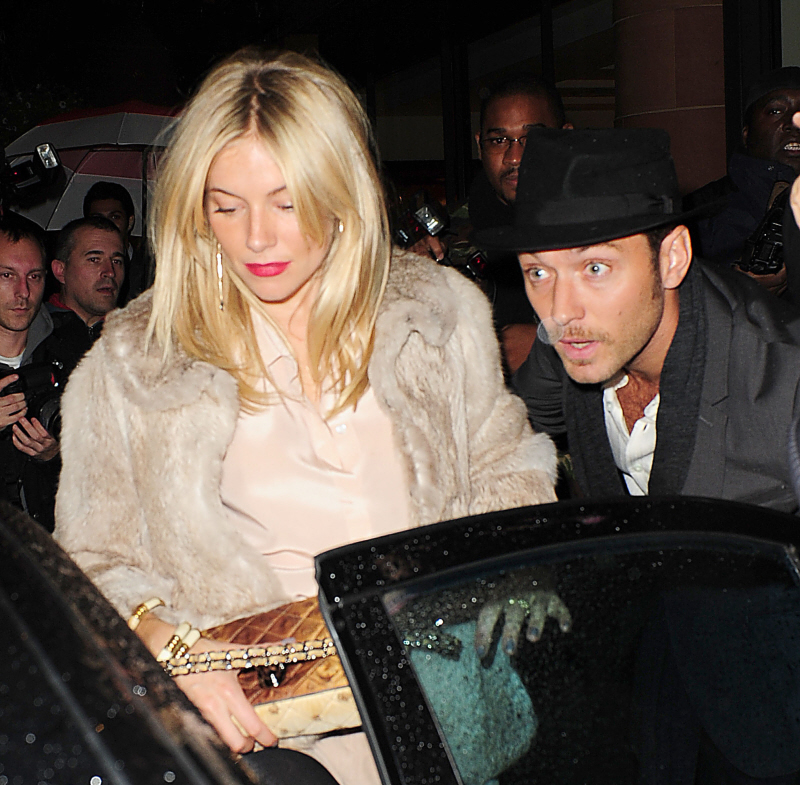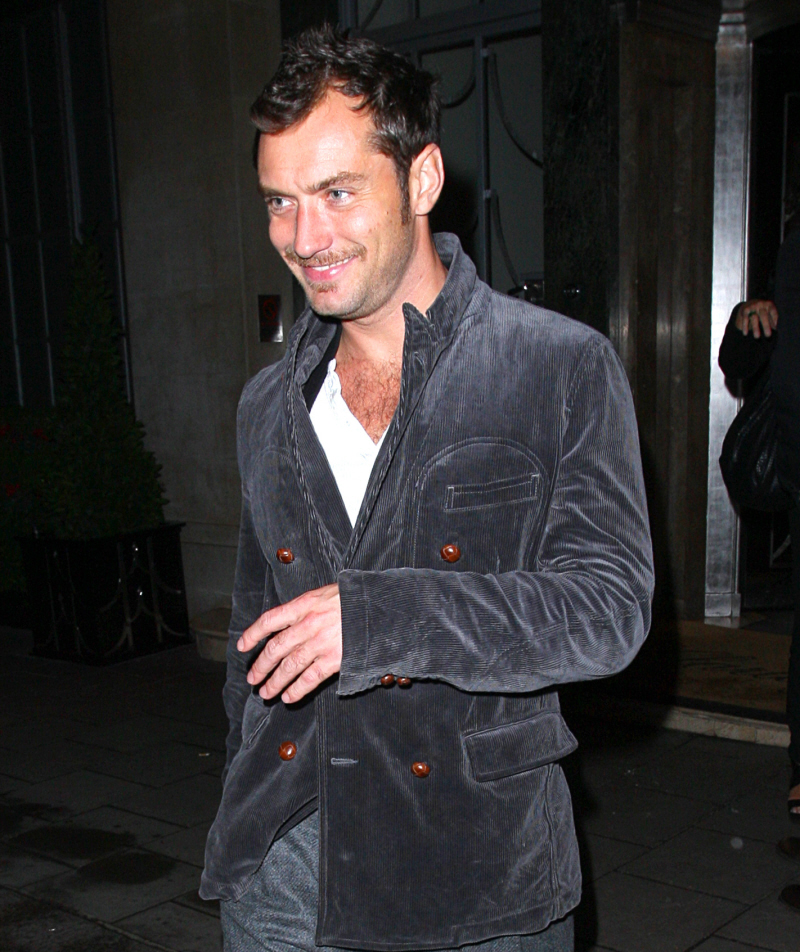 Photos courtesy of WENN.