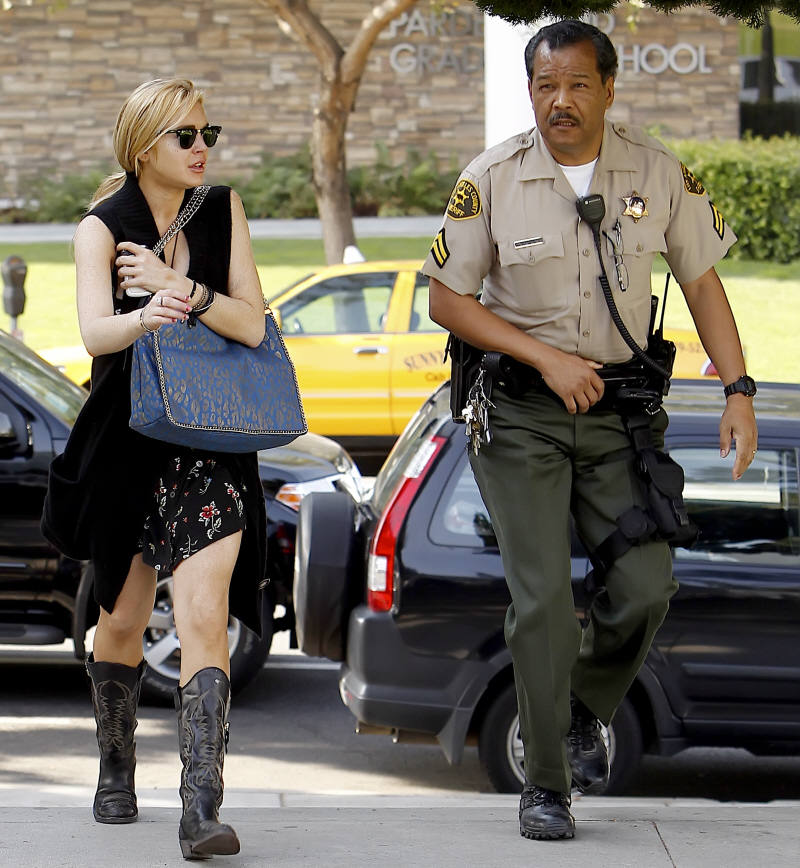 I know this is totally going to ruin my day, because now I'll be waiting for hours and hours, like a crackhead waiting for Crack Santa on Saint Crackhead's Eve. So, yes, all media outlets are in agreement: Lindsay Lohan is going to be arraigned today on a charge of felony grand theft for her crack heist of a $2500 necklace. The arraignment will be held at 1:30 pm, Pacific (Crack) Standard, and Lindsay's presence in court is required. I can already hear the crack wails now… but if that's what I'm expecting, you know I won't get it. Anyway, I'm already disappointed. TMZ announced that Lindsay won't be handcuffed and dragged, kicking and screaming into a police car while Samantha Ronson points and laughs. There will be no "perp walk" – Lindsay is going to "surrender" at the courthouse when she comes in for her arraignment. Then she will have yet another booking photo taken (a new one!) and then she gets bail.
So… no jail, for now. The bail will likely be low, and Mother Crackhead will only have to hustle a little bit for the money. However, if convicted of the felony, Lindsay would end up going into a California State prison. I also think this "surrender" was probably pre-arranged. Lindsay's lawyer Shawn Holley met with the prosecutor on Monday, and I suspect this is the arrangement that was negotiated.
Just a few more things – Mother Crackhead a "source" puts these words in Blohan's mouth: "I honestly feel I did nothing wrong." And "I'm pleading not guilty because I'm NOT." Which is a telling double negative! Also, TMZ compiled a list of all of Lindsay's known crack thievery but they didn't even get to some of her most ingenious heists, like that one in Paris where she also "borrowed" some jewels – forever.
These are photos of Lindsay visiting the Santa Monica courthouse on Tuesday. She looks like hell, right?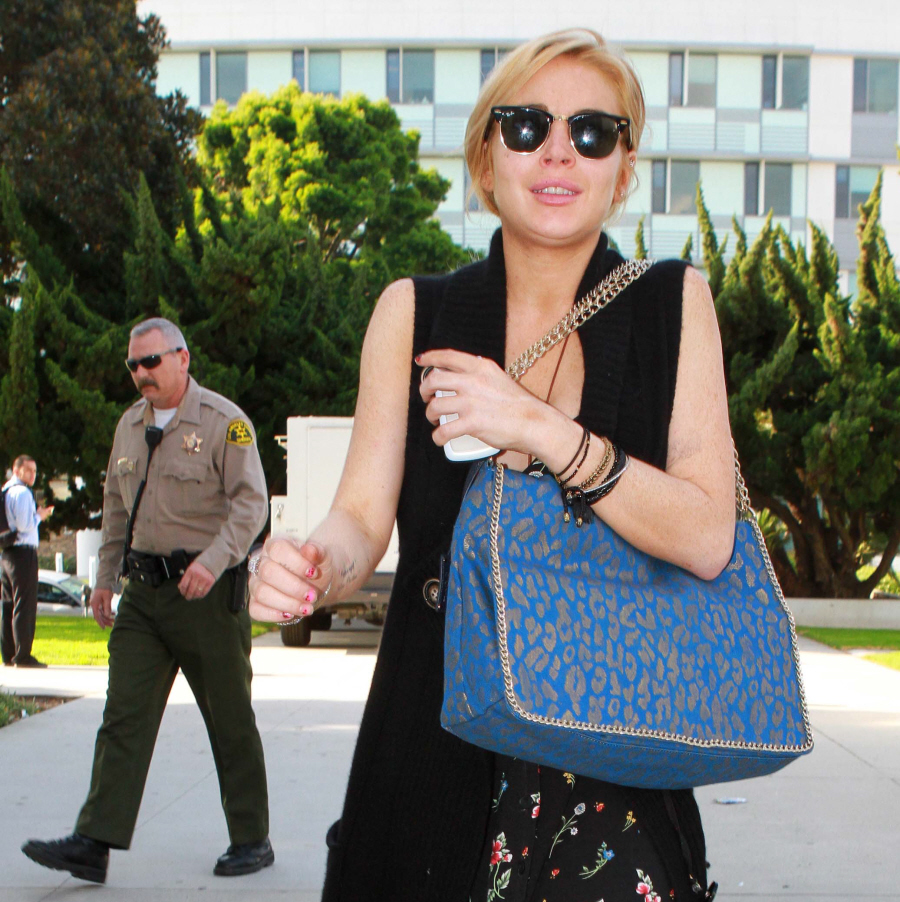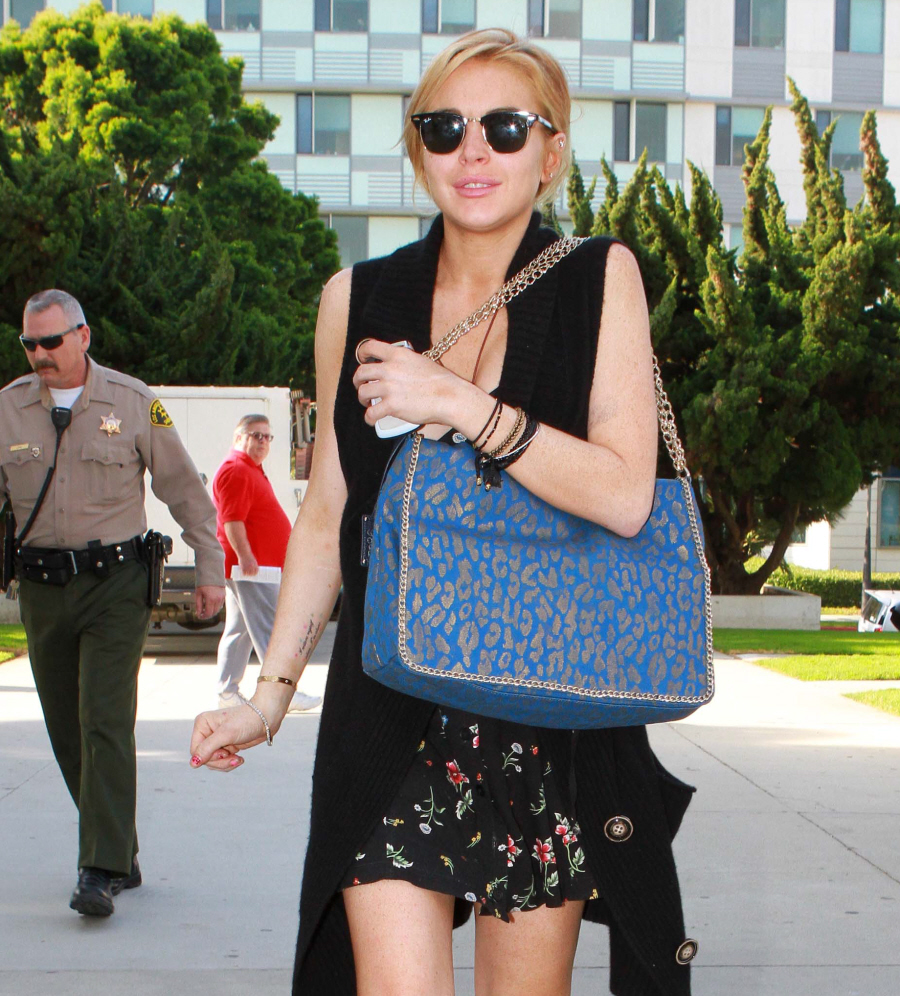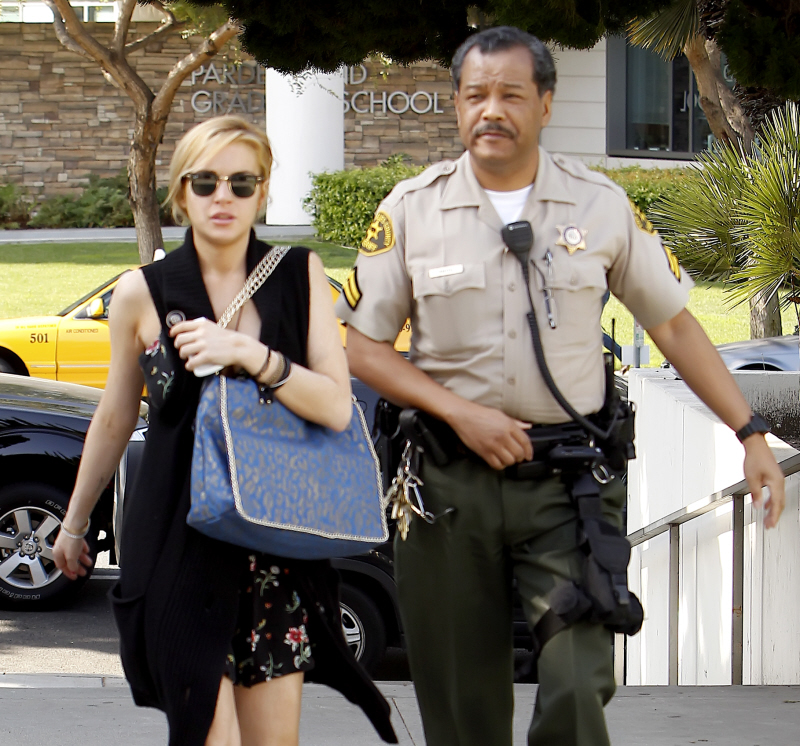 Photos courtesy of Fame and WENN.