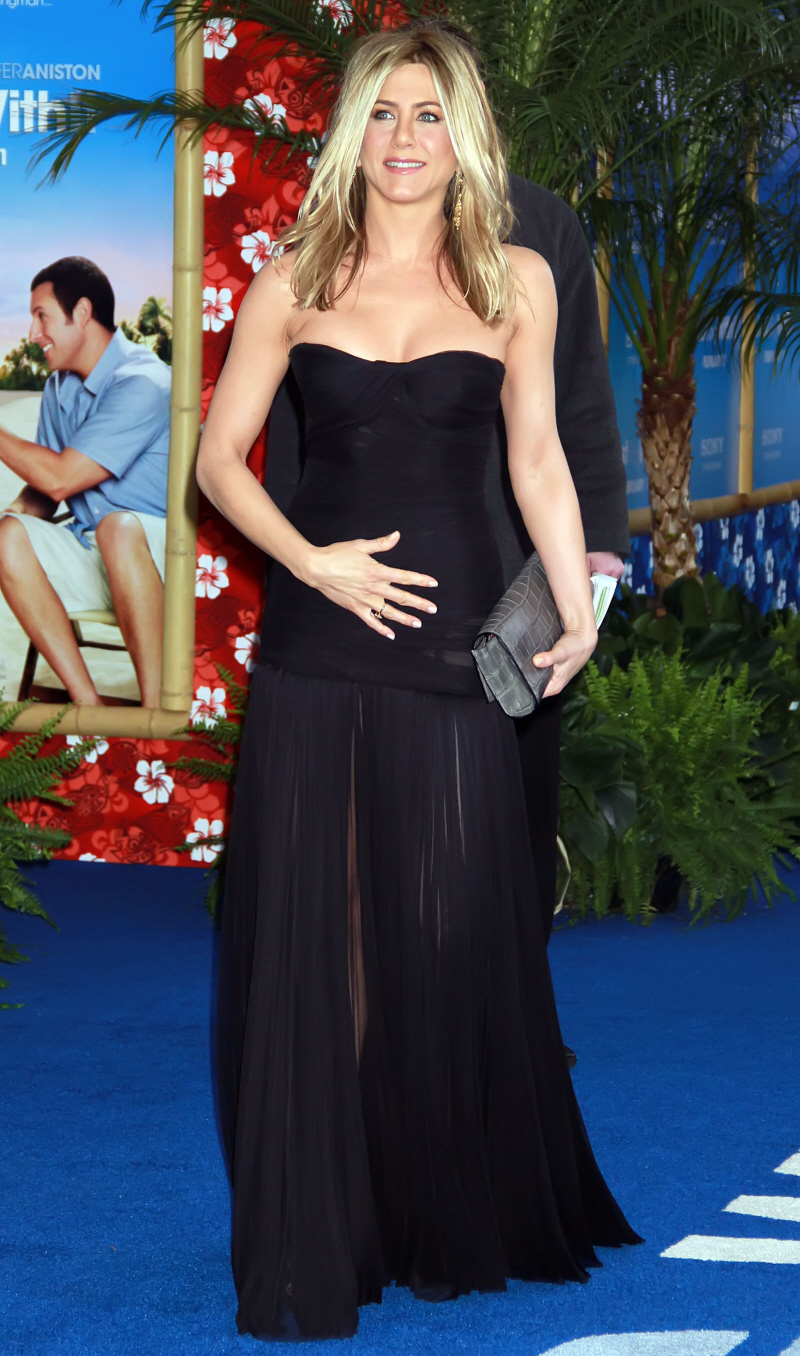 Last night was the big premiere for Just Go With It in New York City. The temp was 24° – so of course Jennifer Aniston went strapless and sheer in Dolce & Gabbana. Too drunk to feel the cold? Well, I'll let the photos speak for themselves. CB thinks the D&G dress is nice-but-boring, and gives Aniston points for nice boobs. I think from the waist up, the dress is fine. But with the too-long sheer skirt…. I don't know, I just don't think it flatters her body. She's not tall and leggy – this dress is for a tall and leggy woman. Sometimes, she just kills me – she works so hard for that body, and she should know by now how to show it off to its maximum potential. The hair looks good, though – it looks like it always does, maybe with a little extra blowout.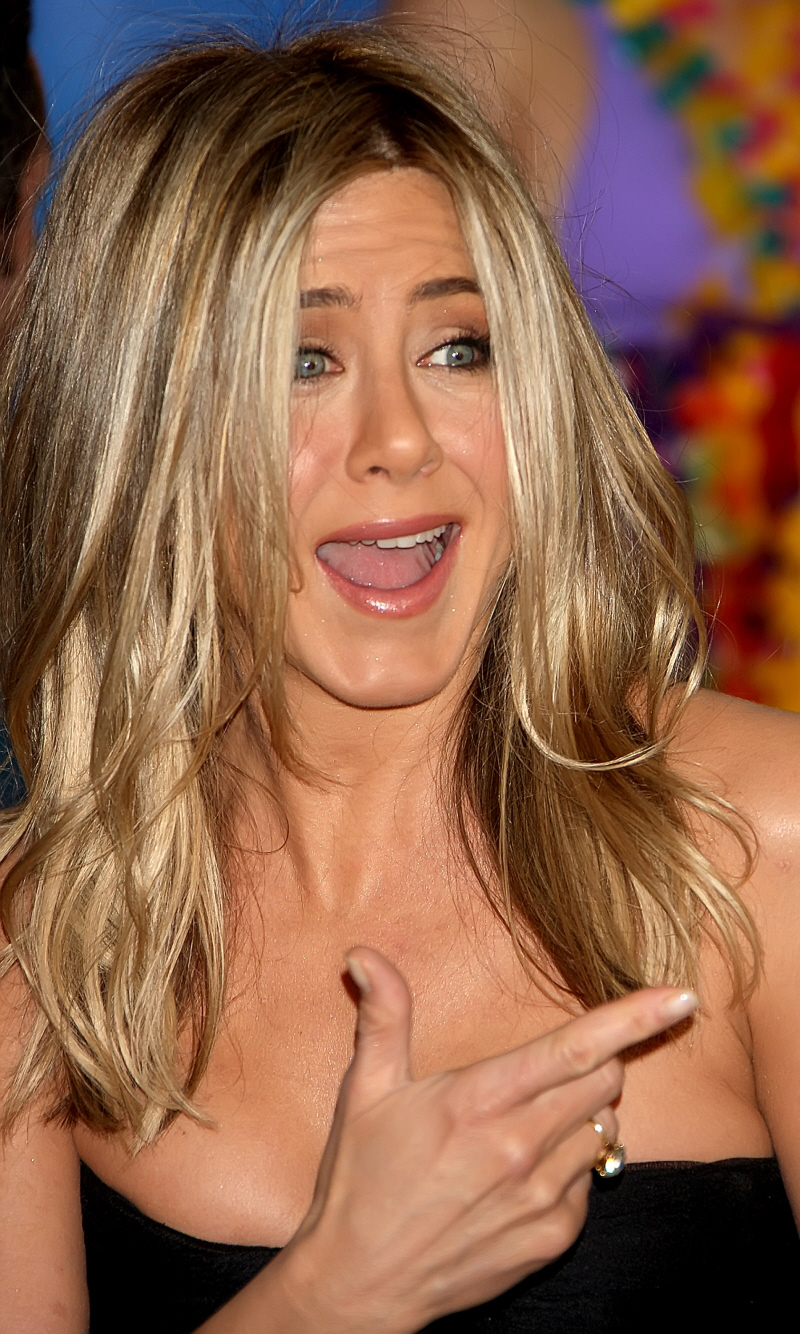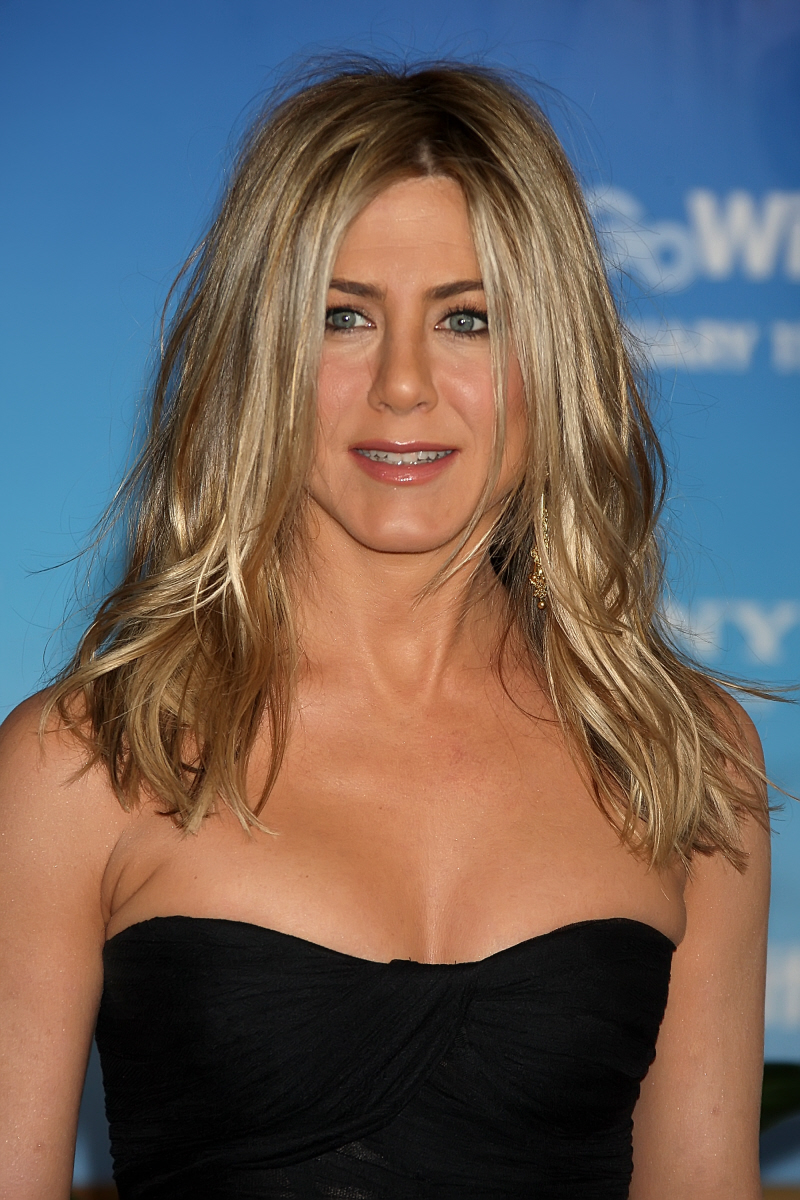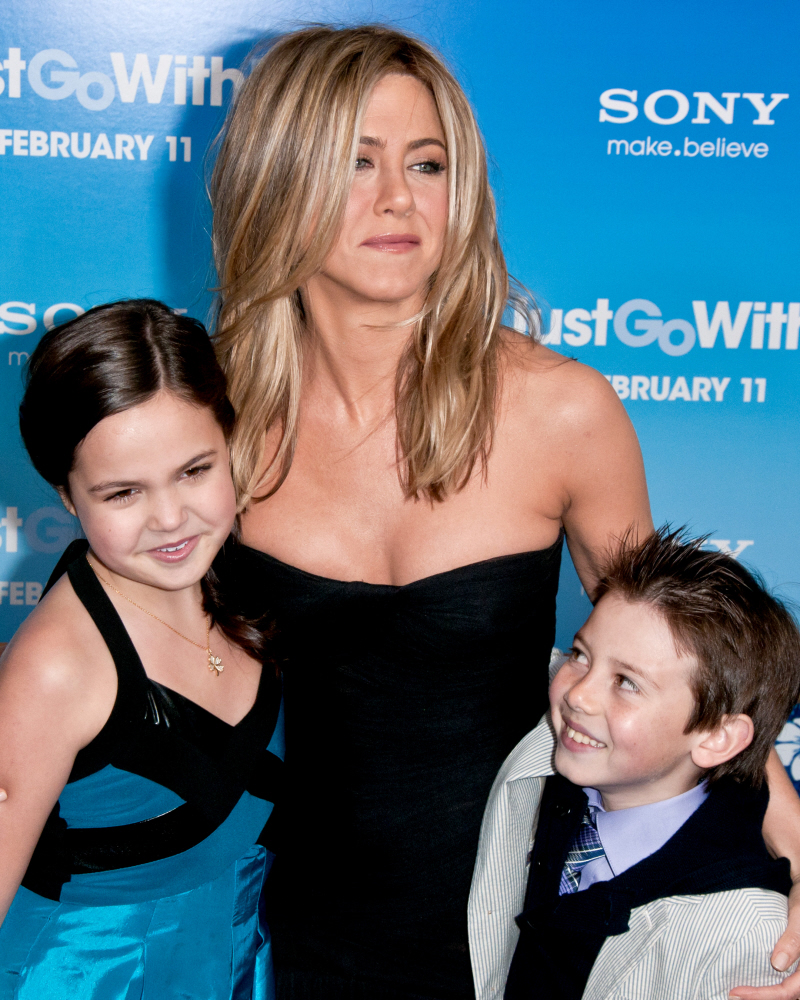 Brooklyn Decker also wore D&G – do you think they discussed it beforehand? Hm. Now, I like some animal print in general, even though I think this dress might a touch too loud and too bold, especially for Brooklyn. The cut is good, though, and she styled the dress correctly.
Don't even ask me about Nicole Kidman. I like the idea of this – Nicole in a sleek black leather suit. It should have been good. It should have been "kittenish dominatrix" which is a good look for Nicole. But Nicole ruined it with what I first thought was a NUDE scarf and what I know realize is a NUDE blouse with some kind of funky neck thing attachment. And I don't like the blazer-cut of the jacket, at all.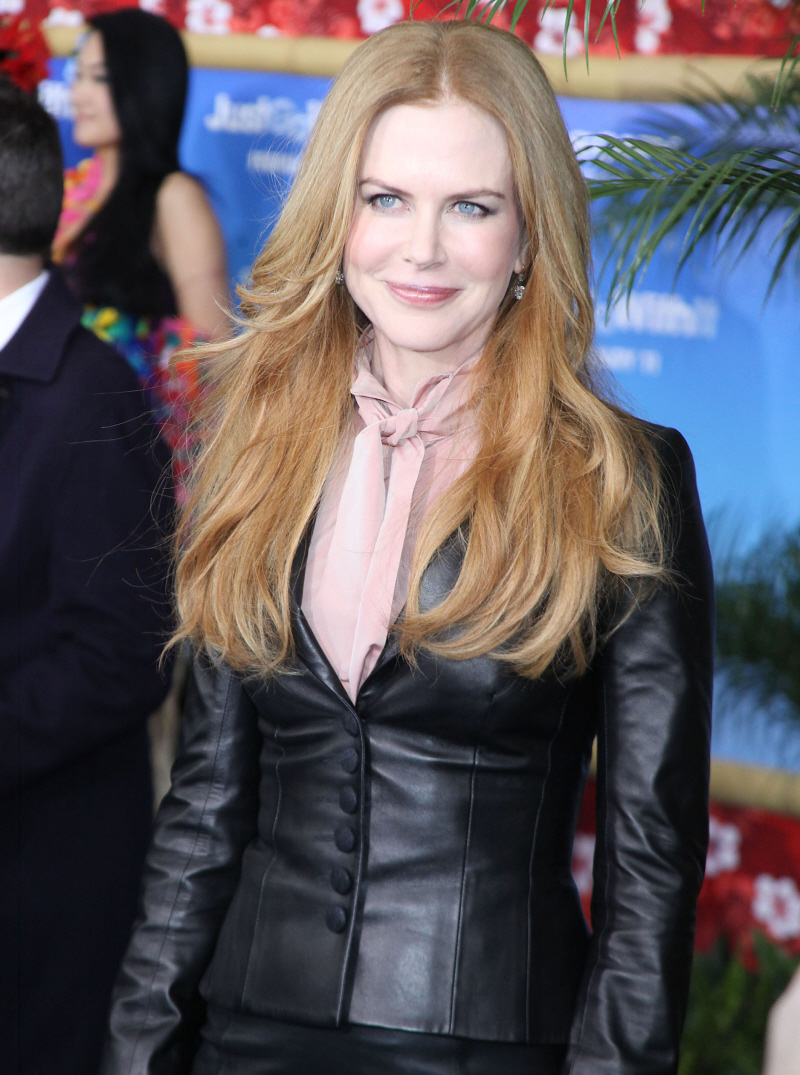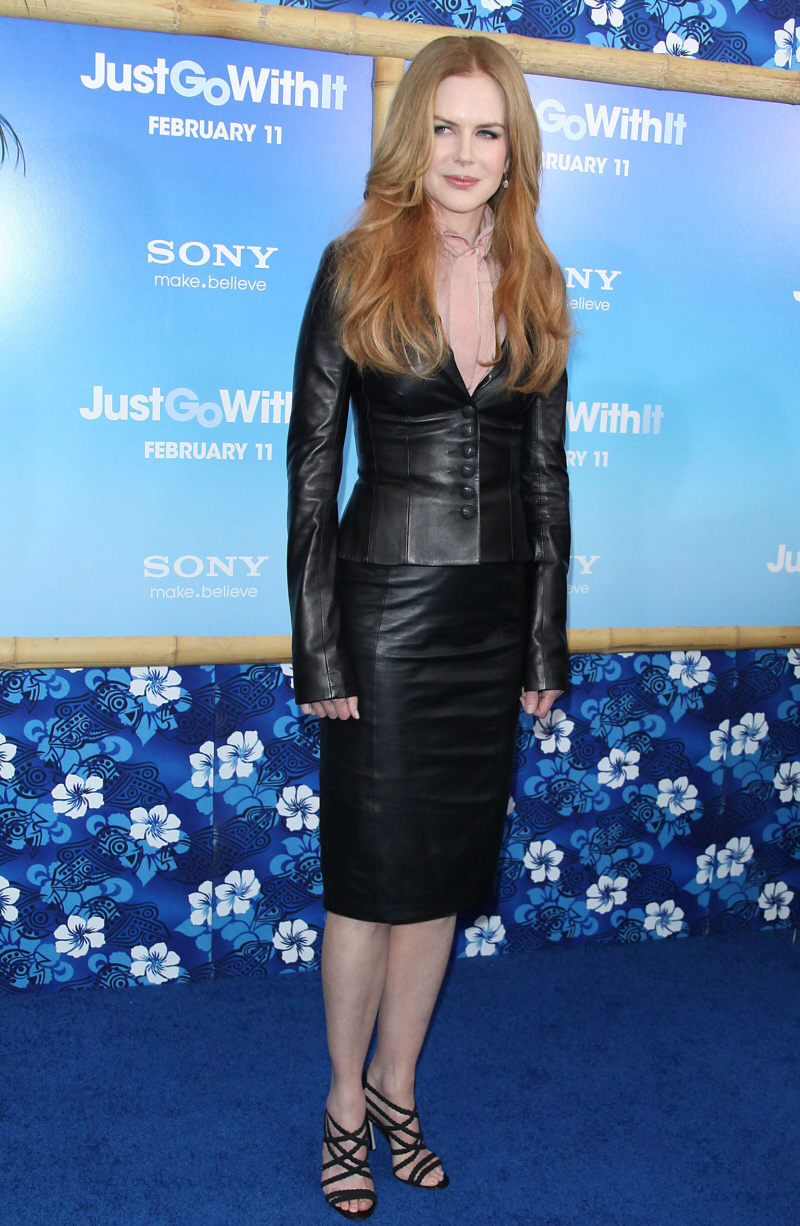 And here's a touch of Dave Matthews, for those that adore him: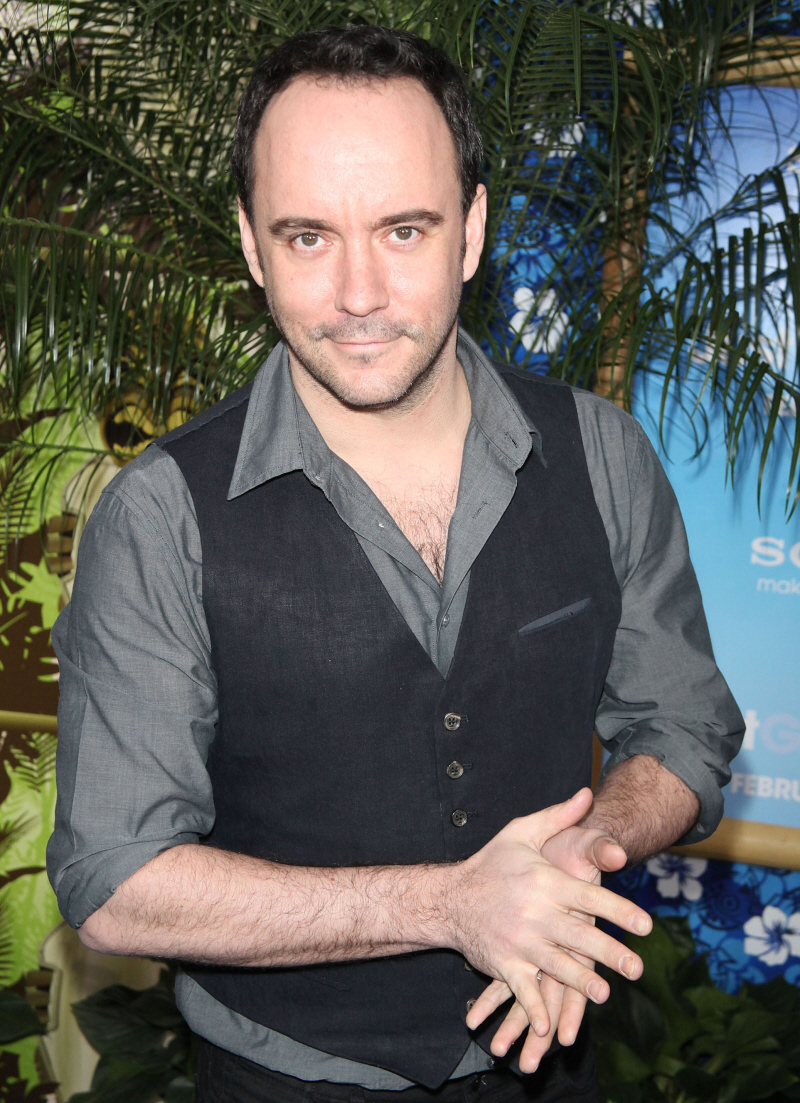 Photos courtesy of WENN.