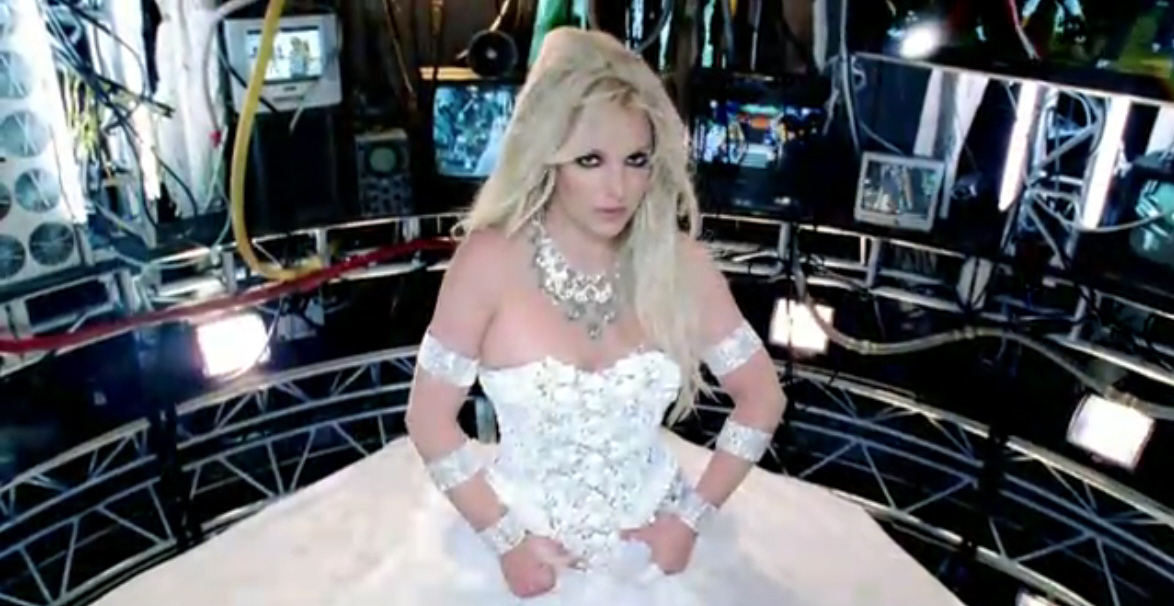 I really, really wish I had the time or the inclination to do a second-by-second analysis of Britney Spears' new music video for "Hold It Against Me". Alas, I do not. I will describe my first thoughts upon watching 30 seconds of the video: "So… a meteor… then Britney hawking her perfume line, I think… and Britney only dances on her top half while nothing happens below the waist… and Britney is a space-age Miss Havisham…?" Here's the video:
Okay, stuff I like: I like her wig in the part where she's dancing. I like Britney's little white halter-bra thing for that part too. I like all of the cuts of her old videos too – that's kind of cool. And I do like the song – compared to Gaga's "Born This Way" I think "Hold It Against Me" is a better dance song.
Stuff I hate: I hate feeling so old, because these fast cuts are giving me a headache. I hate the "wedding dress". I hate that they needed all of the fast cuts because Britney probably could only "perform" a few seconds at a time. And I hate the part where Britney is "fighting with herself". Ugh.