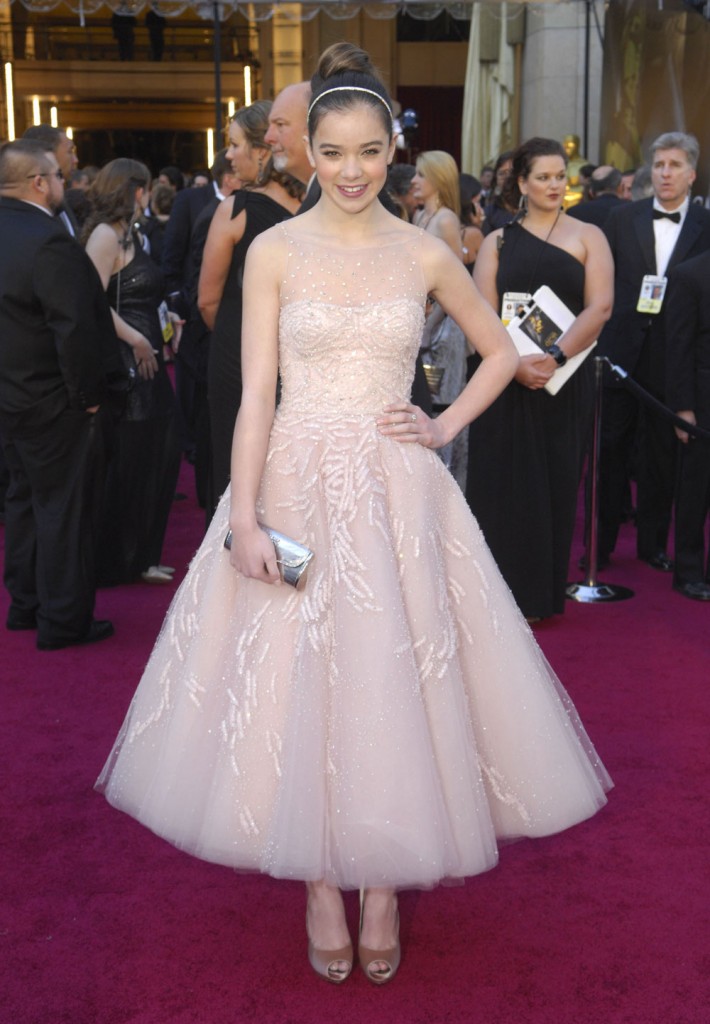 Fourteen year-old True Grit star and Best Supporting Actress nominee Hailee Steinfeld wore a pale pink Marchesa to the Academy Awards that was very ballerina prom dress. She had her hair in an updo with a little ribbon around it, and accessorized with Fred Leighton jewelry and Ferragamo shoes. I hate to analyze a young teen's fashion, but Hailee is more poised and media savvy at 14 than most 25 year-olds, so it's not rude to observe that her fashion this season has been hit or miss.
At the Berlinale she had on a strange pastel and black swan dress that reminded me of Bjork's Oscar getup. She was in a fussy jeweled number with a velvet skirt at the BAFTAs, and she had on a reverse tuxedo type dress for the nominee's luncheon. Plus she wore a super bright long striped number to the SAGs. (Those photos are below and linked above.) I think Hailee just has fun with her fashion and gets a kick out of dressing up for these events. She's just a kid, and she remains age appropriate and very cute.
Kaiser and I were in awe of Hailee's performance in True Grit, and she took extremely complicated lines with difficult words and made them sound natural. She made that film, and I would have loved to see her take home an Oscar. Hailee has plenty of time to earn that statue and to hone her fashion. It's nice to see a young girl dressed like one and looking so fresh and pretty. She's so cute and she's obviously enjoying herself. Look at the red Chucks she changed into for the Vanity Fair Oscar party! These look Photoshopped in but they're not.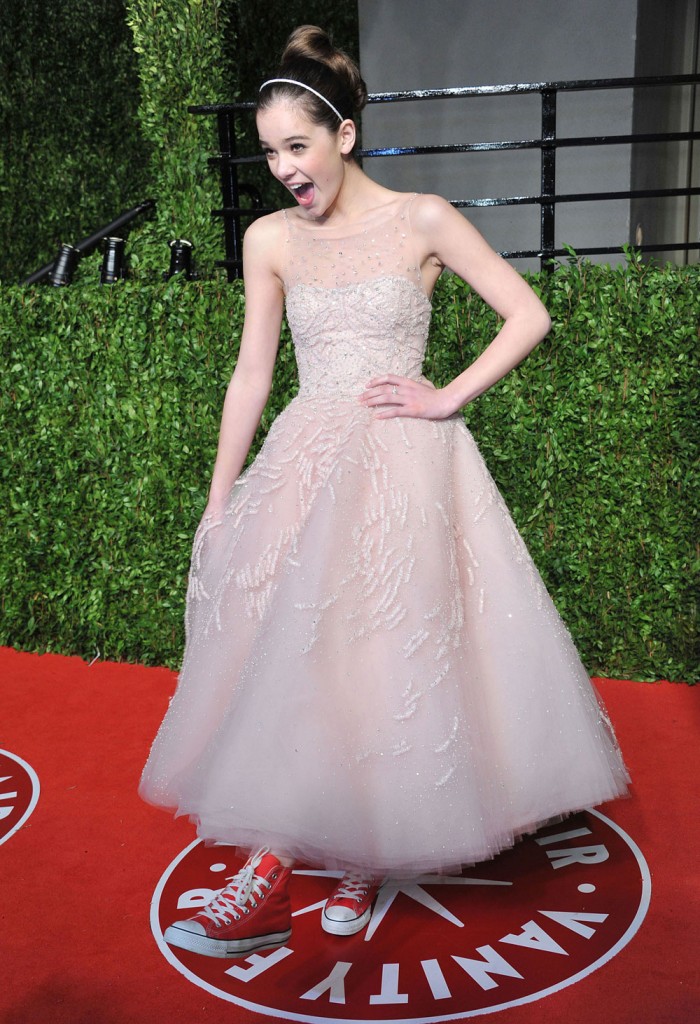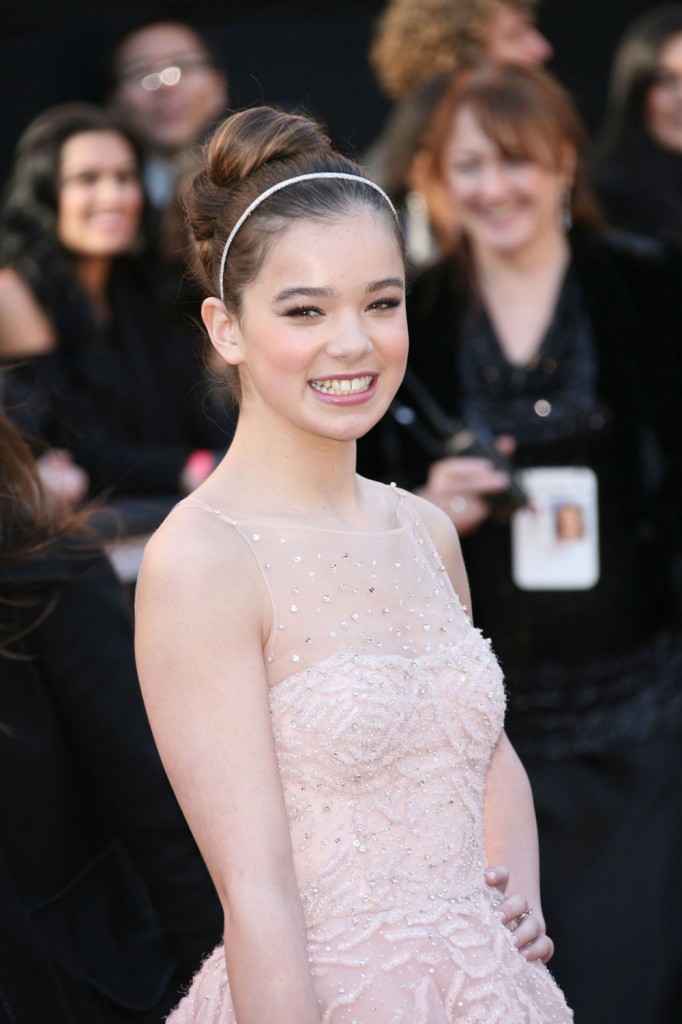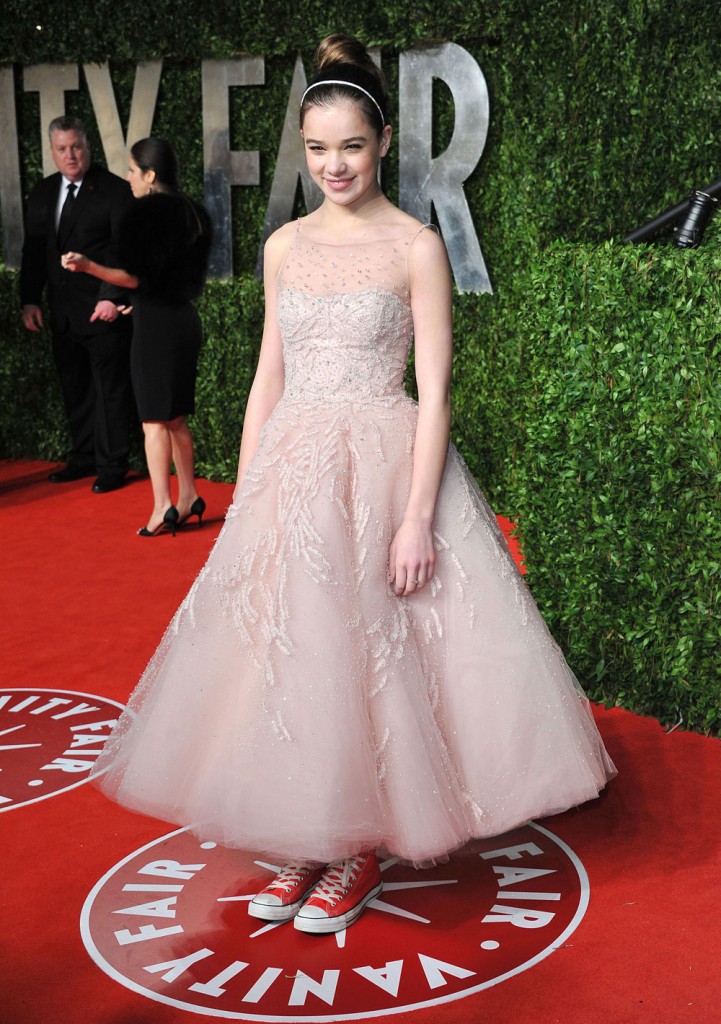 Thanks to Just Jared for the details on Hailee's outfit. Photos credit: WENN.com