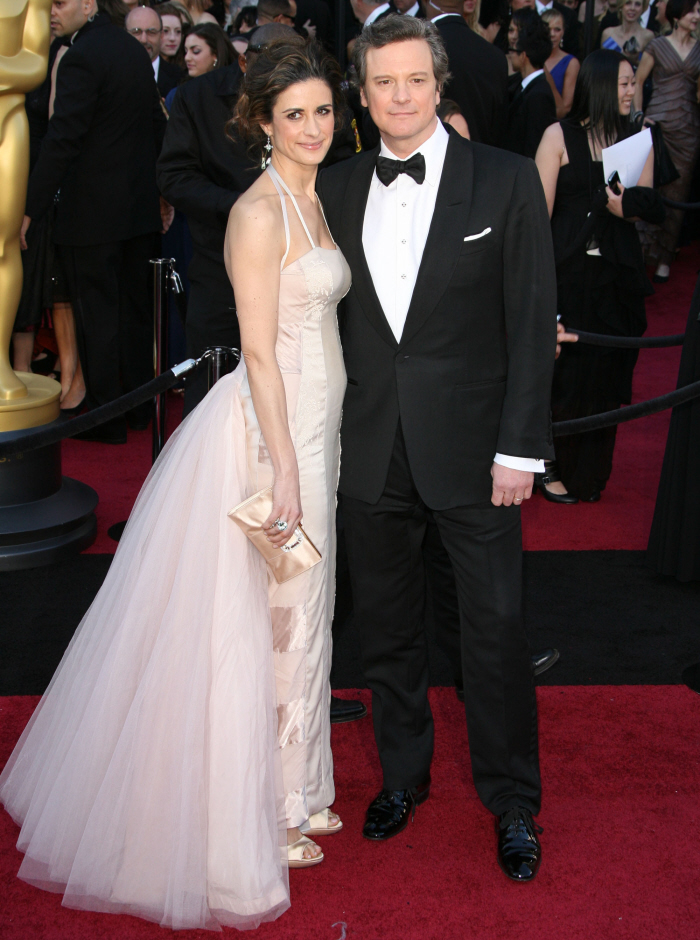 Colin Firth winning his first Oscar was definitely one of the highlights last night. But I also loved that Colin seemed to take his time and enjoy the moment, and I LOVED the kiss he gave his wife when he won. It wasn't slobbery and tacky, but it wasn't brusque either. He gave her a real kiss, like, "I love you so much, my darling." I'm getting a little teary. Sigh…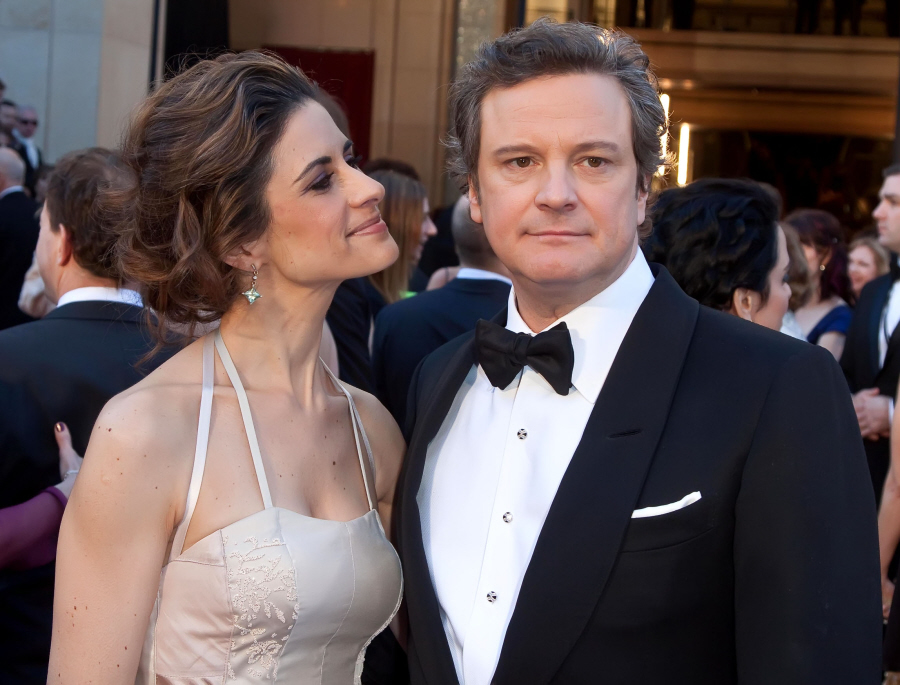 As for Livia's dress… well… I didn't hate it. I would have loved to see her in a jewel tone with her beautiful dark coloring, but she went with this "up-cycled Gary Harvey gown". It was "reclaimed" from 11 different dresses. Interesting.
Also, my other pick for favorite Oscar couple (or ménage à trois): Susan Downey and Robert Downey Jr., plus Jude Law. Susan and RDJ did the red carpet thing together for the Oscars, but they picked up Jude for the after-parties, which I LOVE. I love that Jude and RDJ are totally boyfriends. And I love that Susan just deals with it. Seriously, Susan and RDJ are so beautiful together.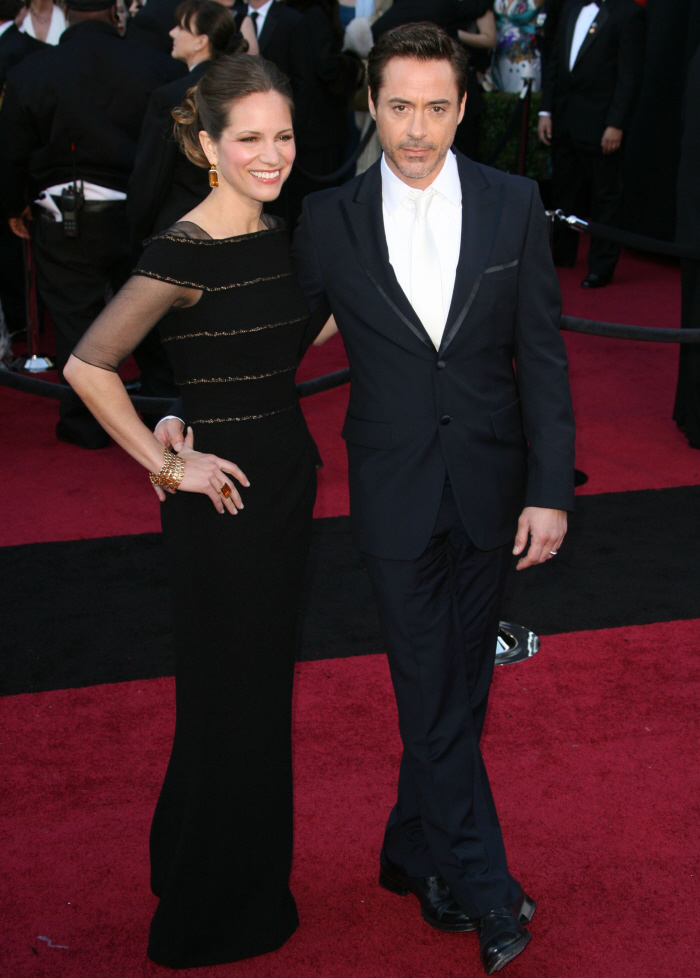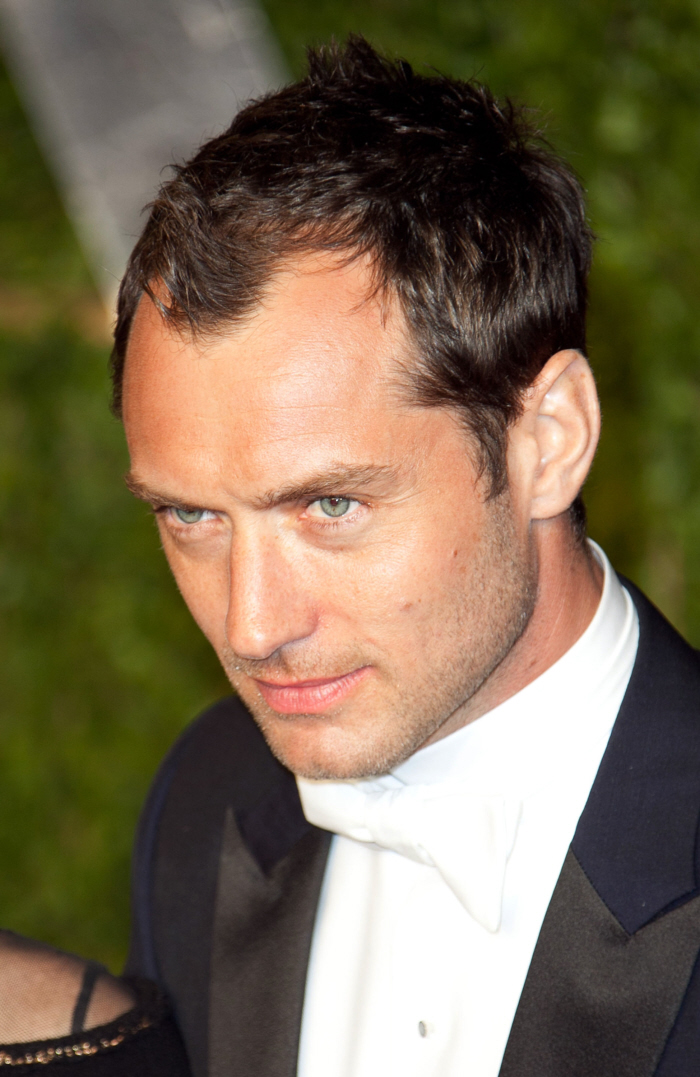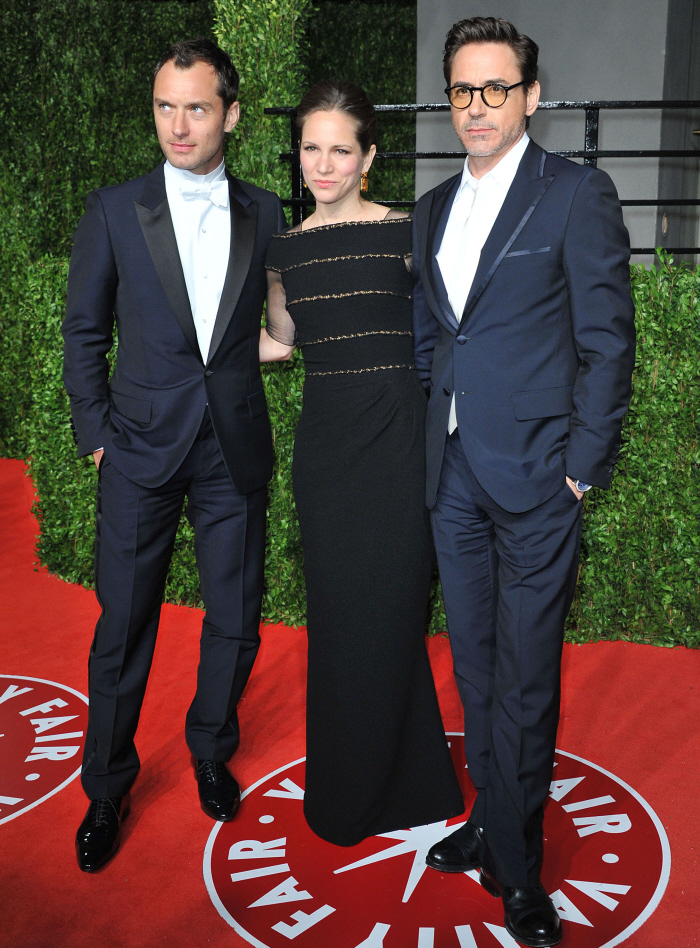 Photos courtesy of WENN.