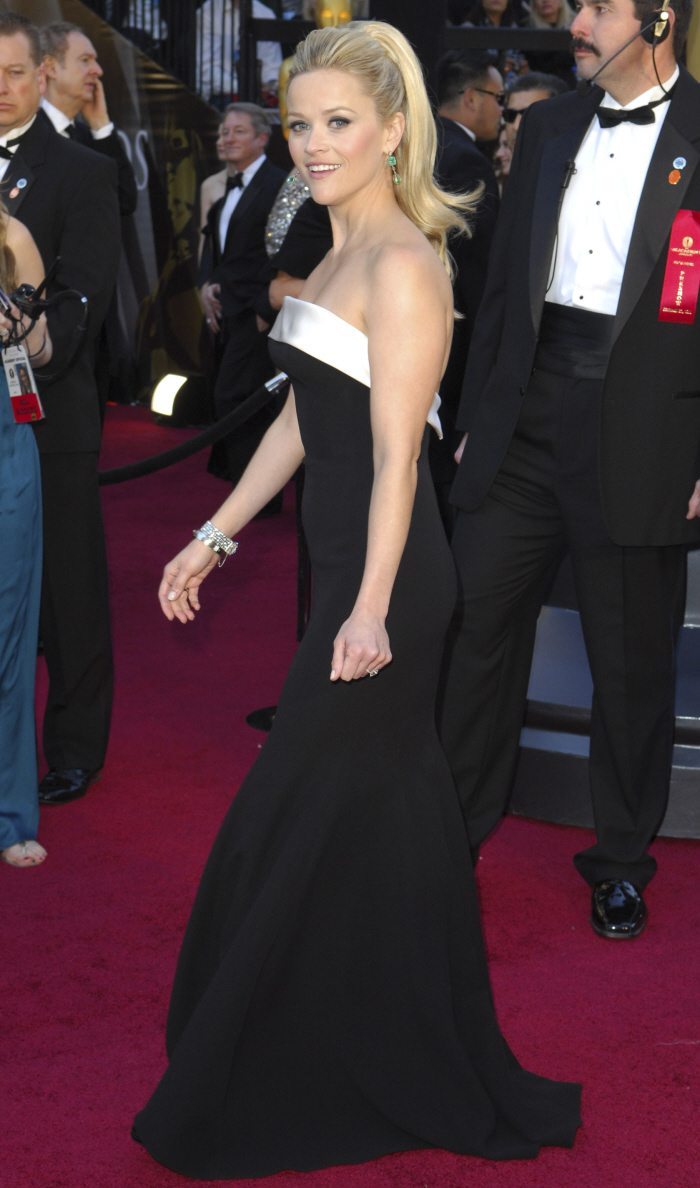 We all know the look. We remember it! Julia Roberts' Oscar win in 2001, wearing vintage black-and-white Valentino, with the big hairpiece. Reese Witherspoon is totally doing a Julia Roberts homage! Reese's black-and-white is Armani (which is one of Julia's favorites). I know many of you hate, hate, hate this on Reese, but I am IN LOVE with it. I think it appeals to my Southern side – this is very much what a Southern girl would choose for a red carpet – it's kind of prom-y and bridesmaid-y, it's flattering, and she's got big hair. LOVE!!! I could eat it up with fried chicken.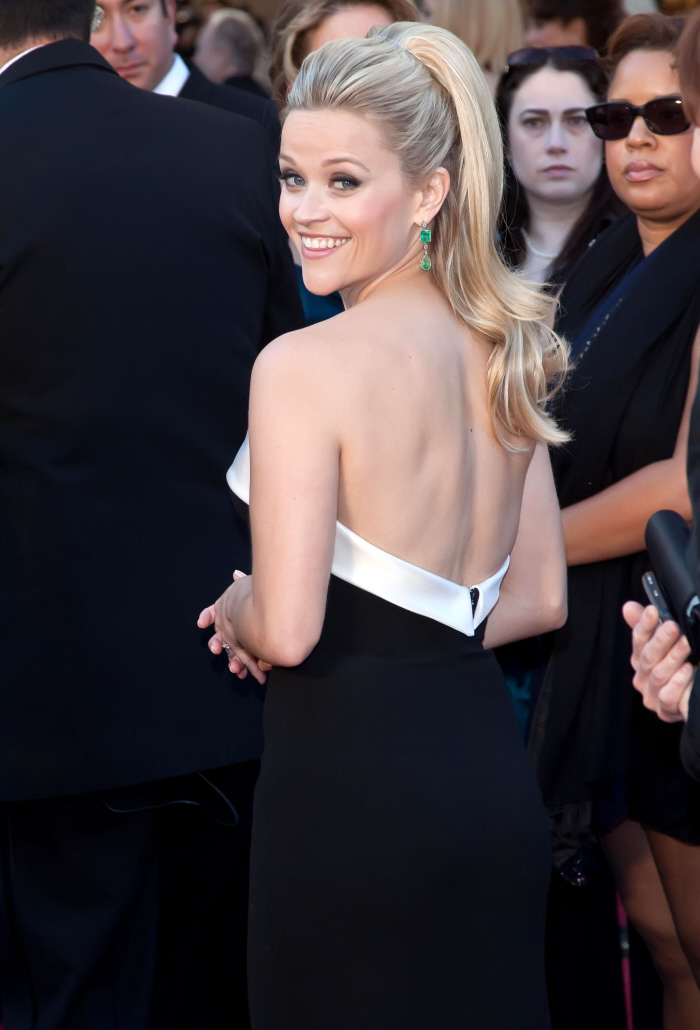 I also like that Reese looked so comfortable in it, and that she was really working it. She's so pretty and petite, and in my opinion, Reese can't do "big" dresses. She can't really do "high fashion" either. She needs to keep things simple, fashion-wise. And this dress is perfect. Whatever, bitches. I love it.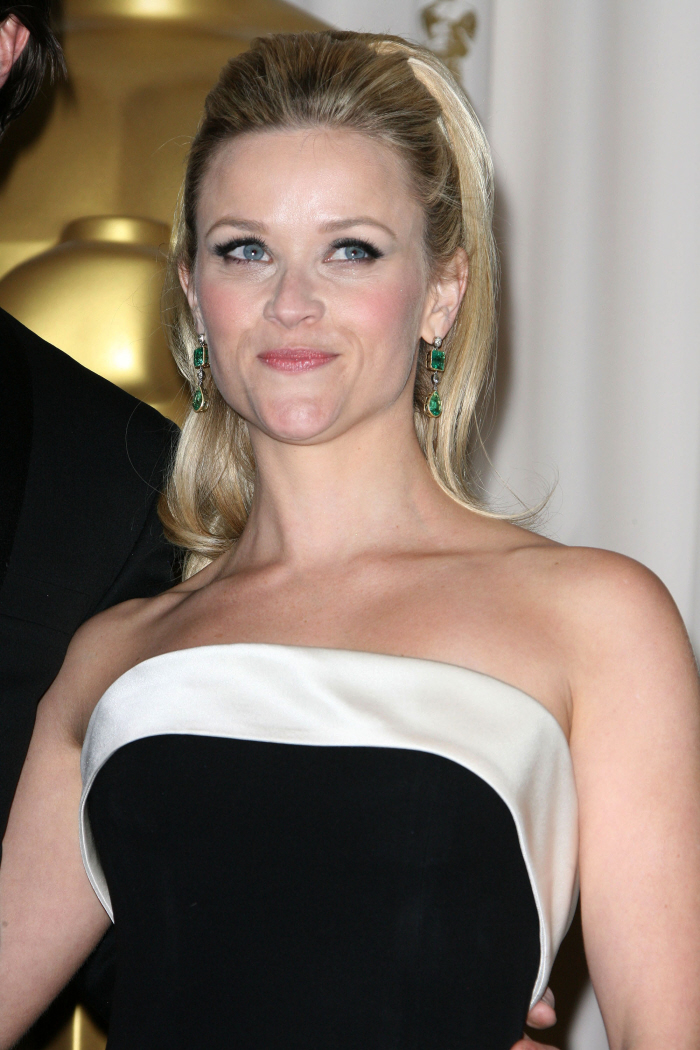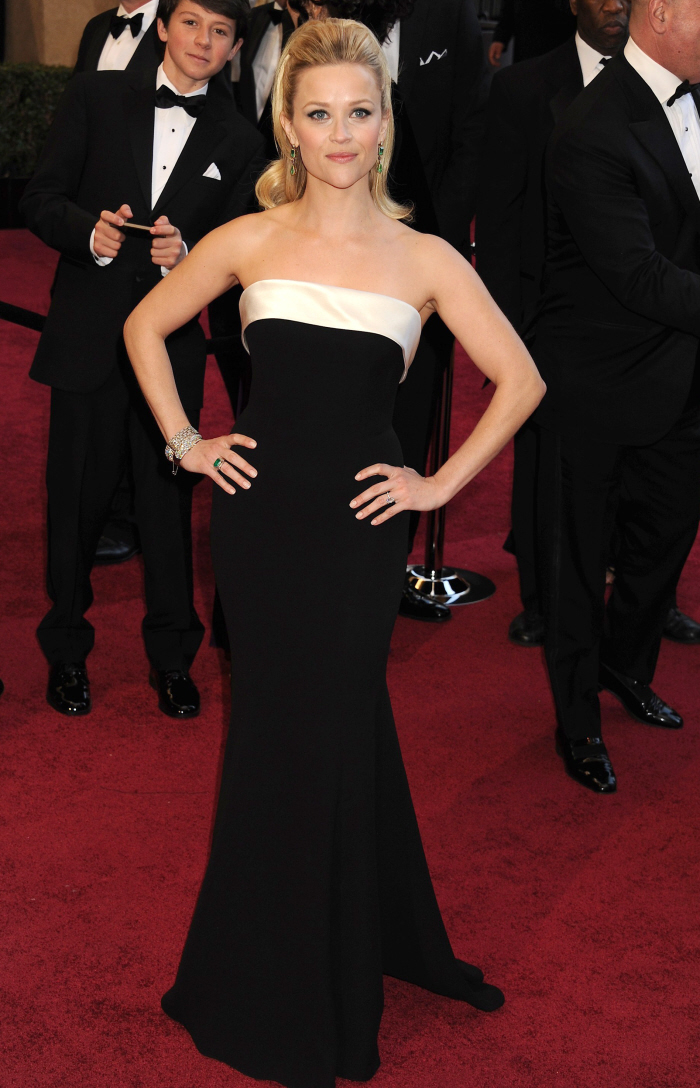 Photos courtesy of WENN.