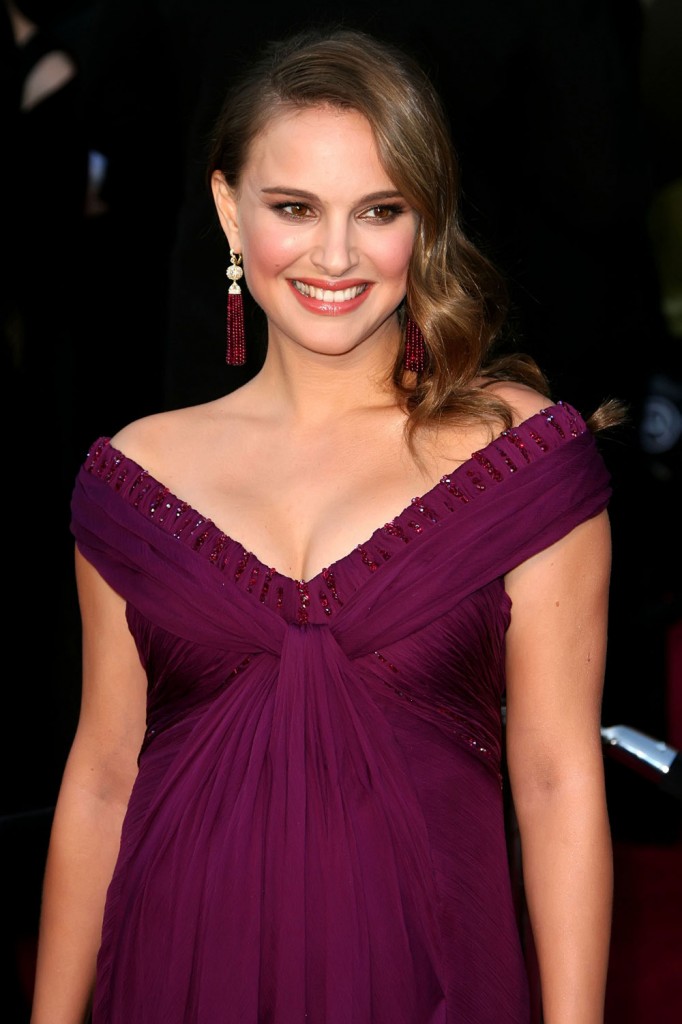 Pregnant Natalie Portman really nailed it at the Oscars in a draped eggplant-colored Rodarte gown that emphasized her gorgeous cleavage without revealing too much. I was surprised to see Natalie looking so red carpet-ready when she was a big yellow fail in a babydoll dress at the Independent Spirit Awards on Saturday. Plus who can forget her pink and red rose gown at the Globes? She recovered well at the SAGs, though, and she brought it last night at the Oscars.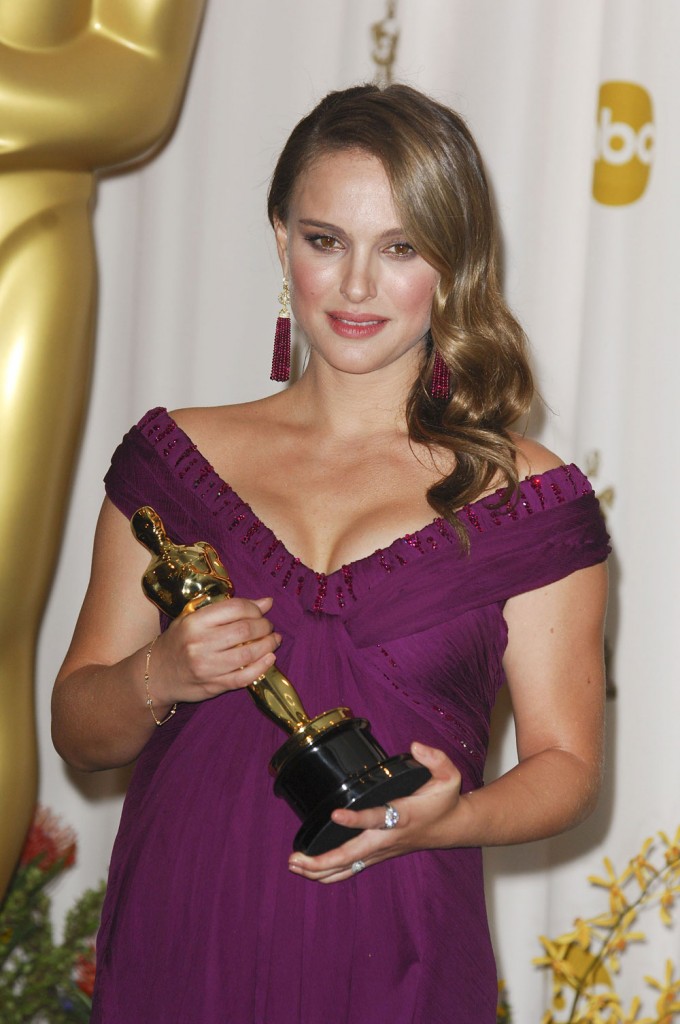 Some people criticized me for disliking Portman's effusive Oscar speech. I expected her to be a lot more polished, especially because she seemed very practiced in her interviews with Ryan Seacrest and Robin Roberts on the red carpet. I get the comments that she's pregnant and hormonal and was overwhelmed in the moment. She's been in the business long enough not to blather on like she did, though, and I honestly thought she would self correct a little after some of her earlier speeches.
Still, she looked gorgeous and so well put together. I love her wavy sideswept hair and she has on just the right amount of perfectly flattering makeup. Her dress was tailored so well and showed off her cute strappy shoes. The earrings were a little weird, but they were probably meant to mirror the subtle vertical beading around her bodice. Overall she was lovely.