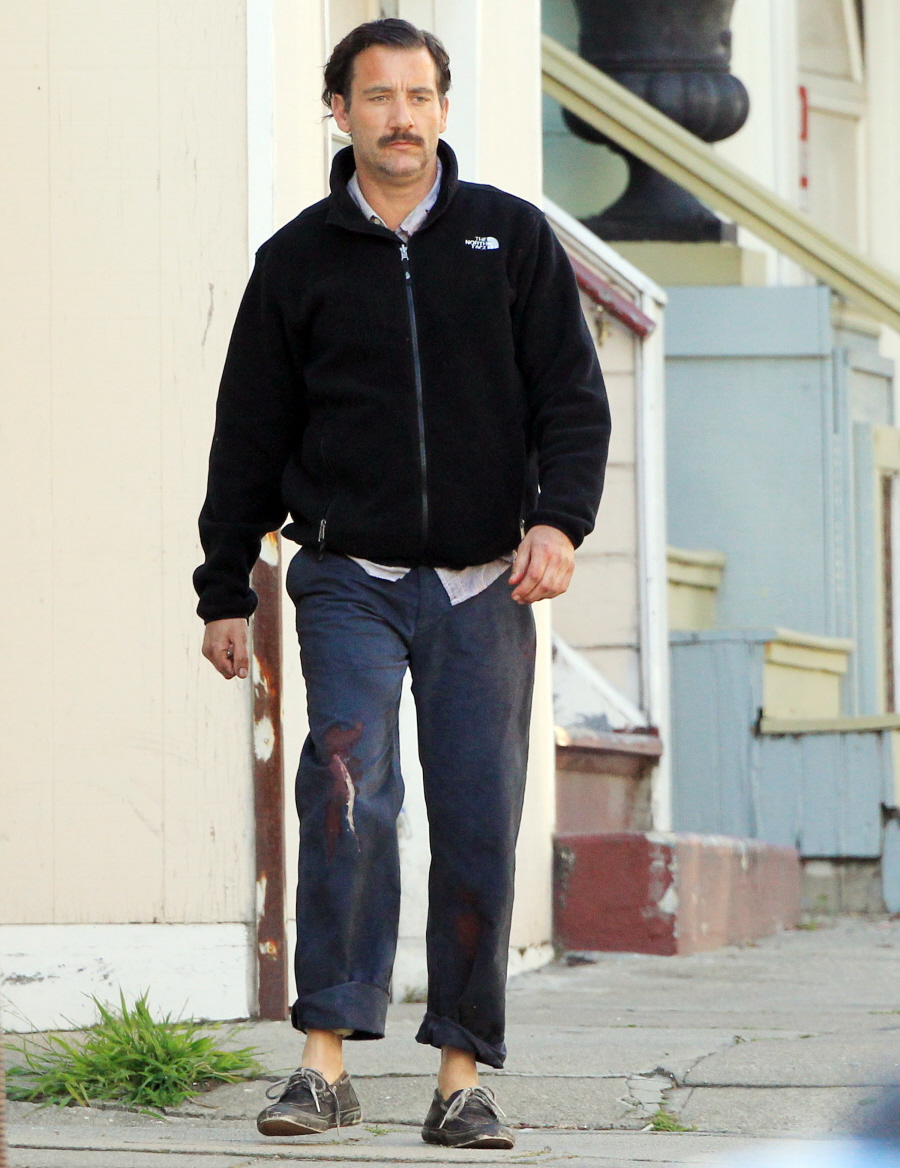 FROM THE DESK OF CLIVE OWEN:
My darling biscuits,
I know it has been much too long since we lost spoke. I have been away, growing this lovely mustache. I didn't want you to see me while it was still in the "dirtlip" stages, because I think of you always. I think of you, thinking of me, your biscuits getting all hot and bothered, and I enjoy that thought. I know that your biscuits wouldn't rise if you saw the mustache in its early stages. As it is now, I know that I might be losing some of you. I accept that. Because all it would take is one growl, one flash of my green eyes, one half-smile, and your biscuits would be mine once again.
However, this costume is tragic. Gird your biscuits, my darlings, because I am playing Ernest Hemingway, noted misogynist. And apparently, Hemingway wore clam-diggers and no socks. But it will be fine. Because you're already imagining me out of these clothes and in your bed.
This little movie is called Hemingway & Gellhorn, and I'm working with Nicole Kidman. Can I just tell you something, my loves? I worry about Nicole. I worry that if I have to kiss her, I am going to damage one of her inflated lips. But her biscuits will charmed, I'm sure. We're filming this thing in San Francisco… so I imagine that I'll be getting cat-calls from the ladies and the gentlemen. As I should. Frisco biscuits should come and visit me – I would enjoy your adoration.
I enjoyed speaking with you once again. It's been too long. Now that biscuits know where to find me, I'm hoping that I can drop you a line more often.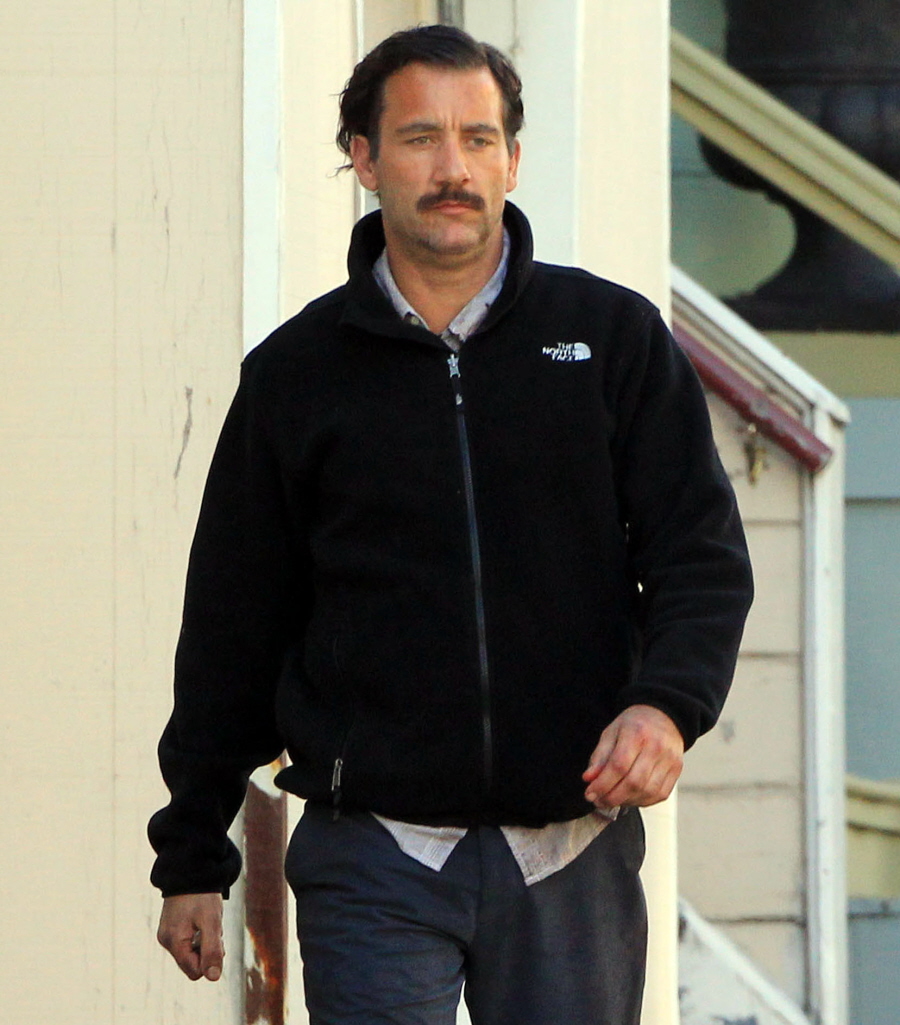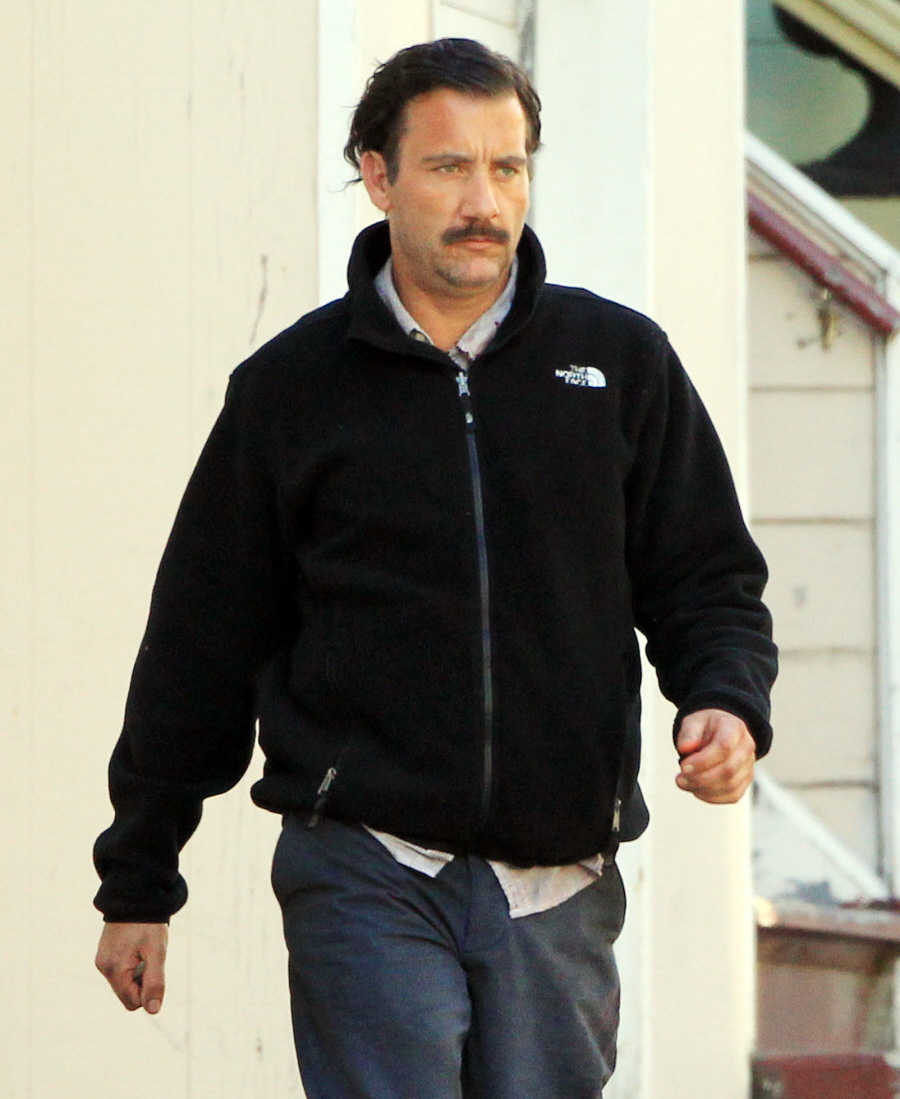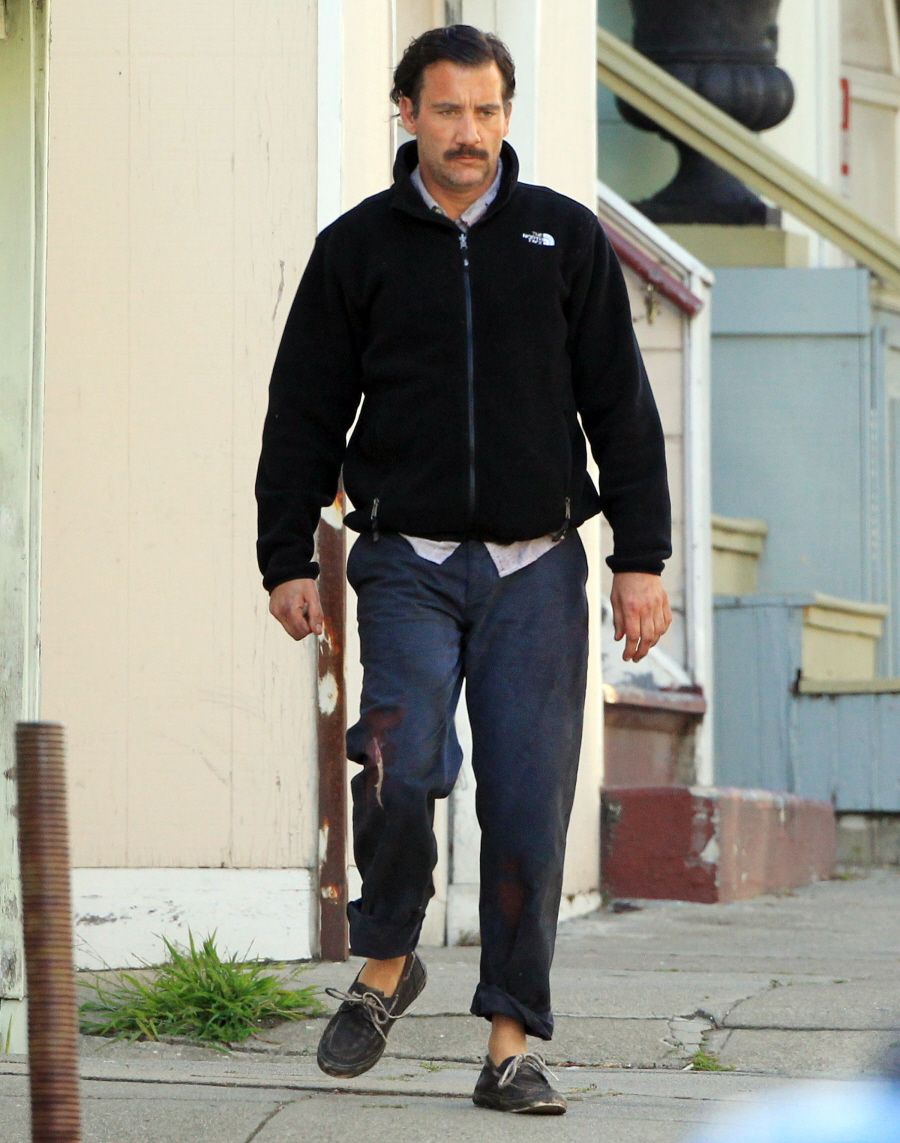 Photos courtesy of Fame.