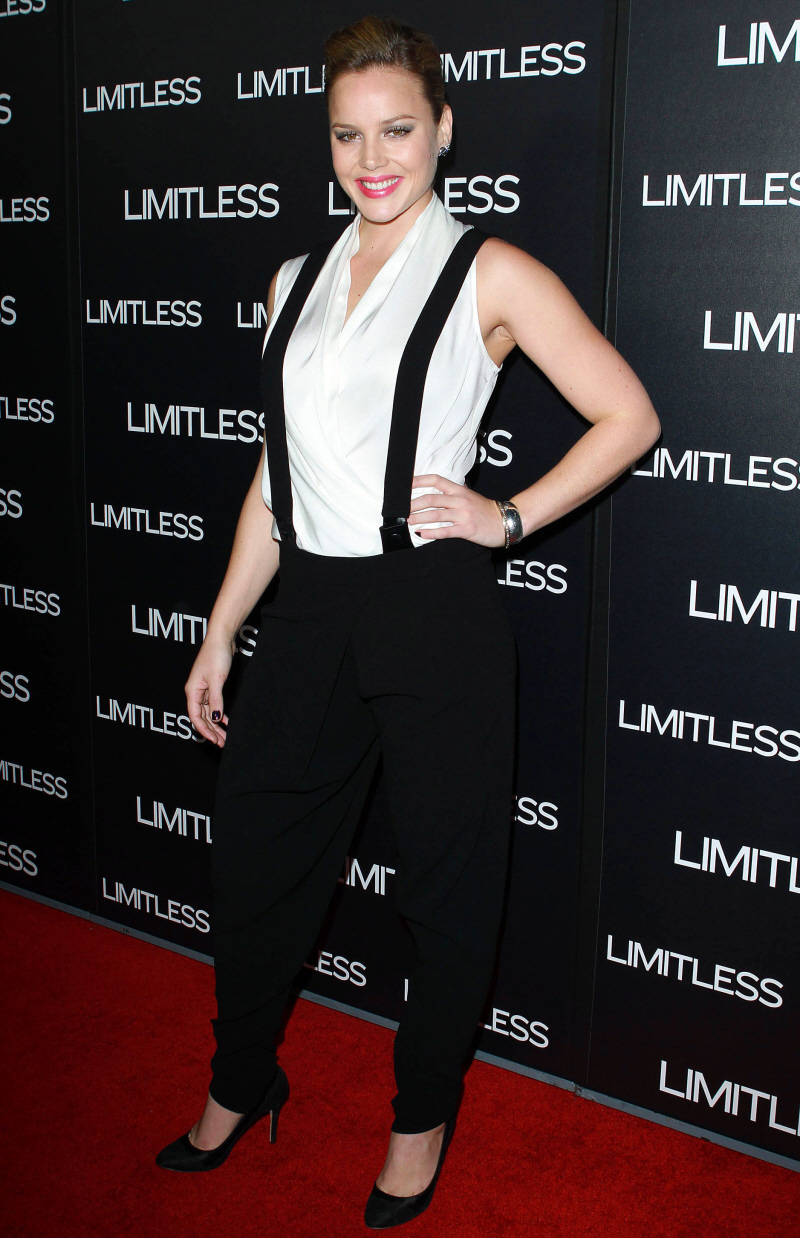 When I first saw these photos of Abbie Cornish in thumbnail-form, I thought that it was Charlize Theron. From a distance, and when the image is really small, Abbie totally passes for Charlize. Weird, isn't it? I think they just have very similar face-shapes. Anyway, these are photos of Abbie at last night's LA premiere of Limitless, that odd-looking film starring Bradley Cooper as a dude who can take a pill and suddenly access new and different parts of his brain. Whatevs.
Anyway, Abbie's outfit is blowing my mind (my mind is blown by really dumb things). Is she doing some kind of homage to Larry King? What's with the suspenders? AND the tapered pants? And the sleeveless shirt? All together, she just looks so dated and strange. This also looks like something Kim Kardashian would attempt.
Bradley Cooper was at the premiere too, looking squirrelly. His beloved, Renee Zellweger was not there, though. At least, not in any photos I'm seeing.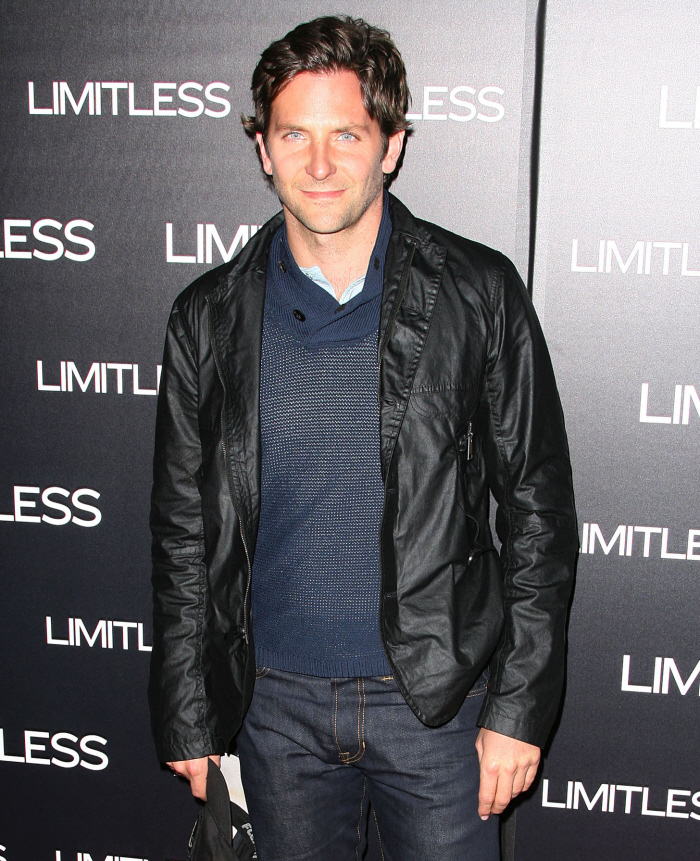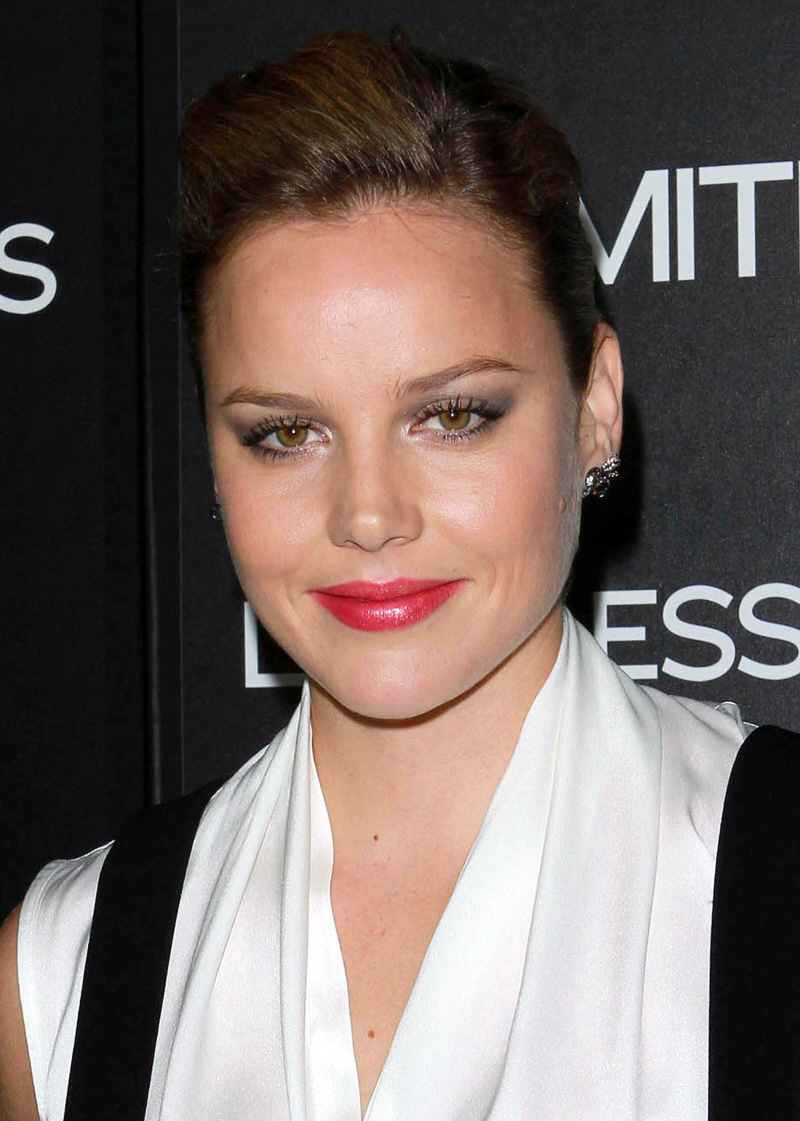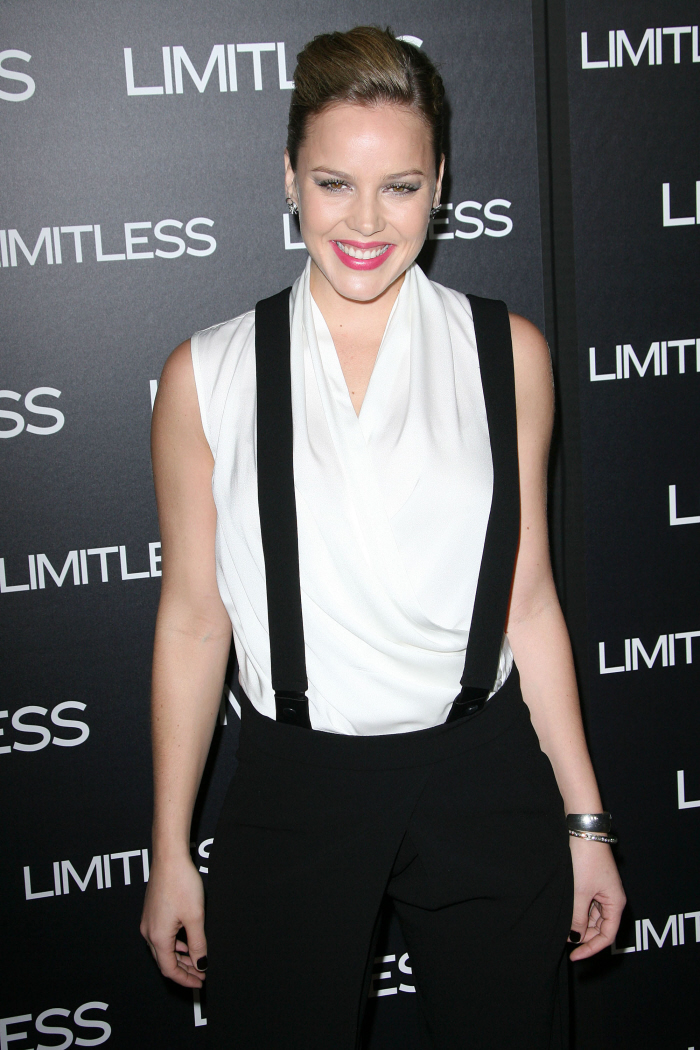 Photos courtesy of WENN.