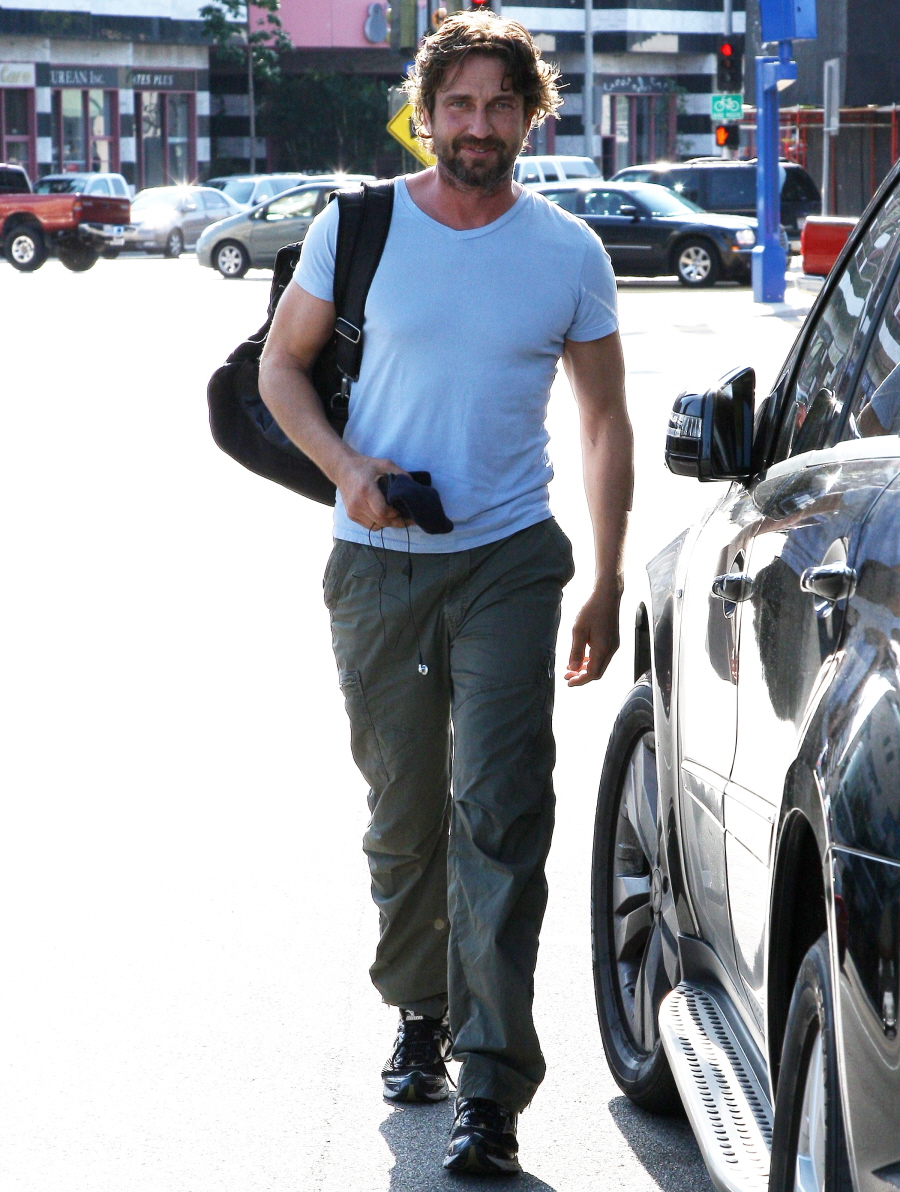 My (imaginary) husband was worried about me! I'd been spending this whole week focusing on Michael Fassbender's gorgeous ginger ass strutting the New York City streets, and boning some chick up against a window, PLUS Clive Owen has been writing me dirty, mustache-ride love letters all week. Gerard Butler knew that my devoted attention to Scottish dong had been compromised. So he stepped out yesterday with damp hair, looking slender and lovely. He's even flashing me a dirty grin! Oh, Gerard. You Scottish devil. I can't quit you.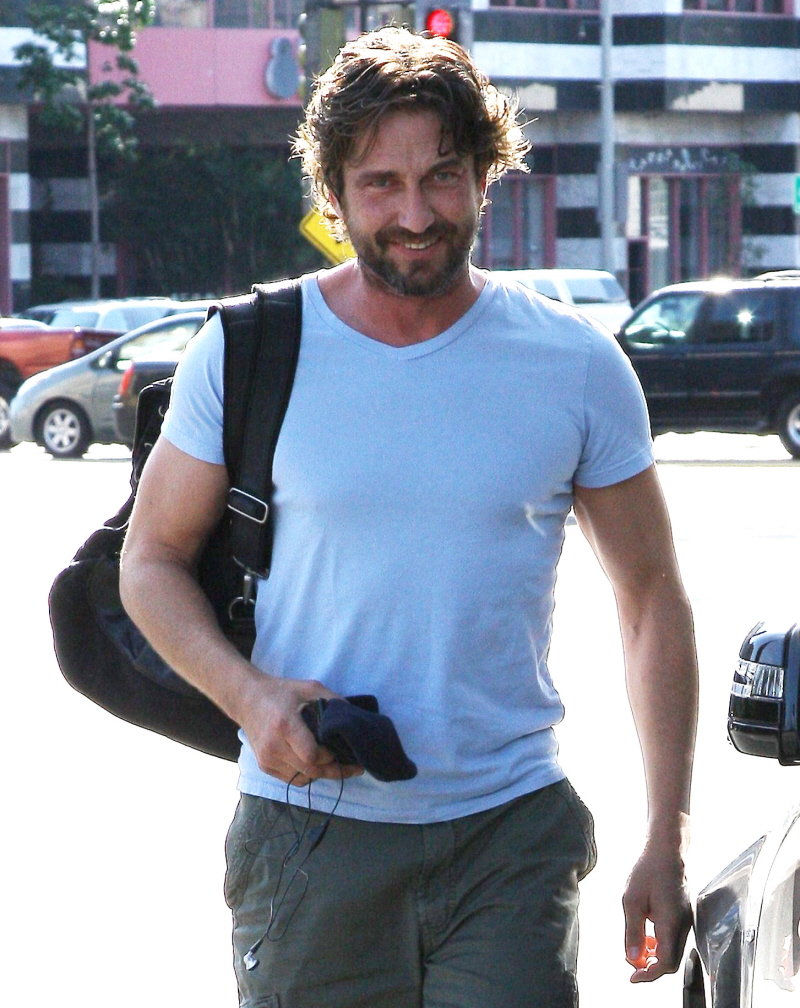 The Daily Mail made a big deal about Gerard dyeing his hair too – remember the Touch o' Grey just a few weeks ago? He had lovely silver streaks around his temples, and they were driving me crazy, in a wholly inappropriate and lustful way. And now he's dyed it. Boo! Well, he looks younger, I'll give him that. But my man is 41 years old – maybe it's time to have a little grey, you know? Especially since it looked so dashing on him.
Sigh… I love this man. When is he going to propose already?!?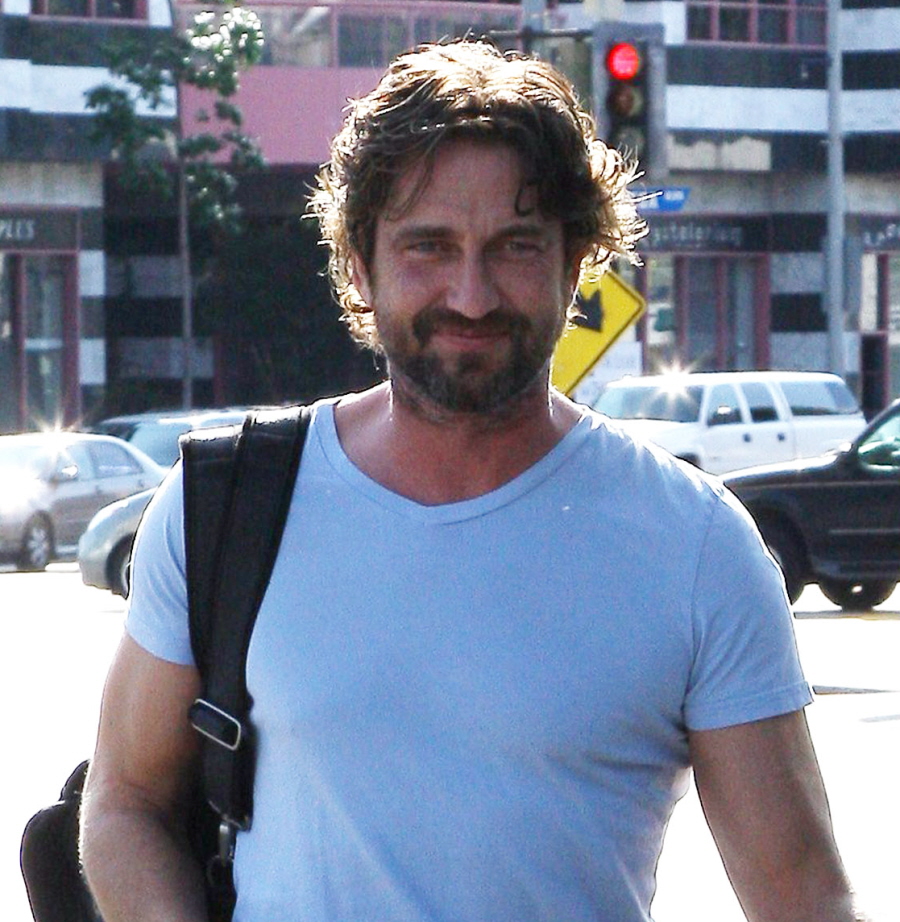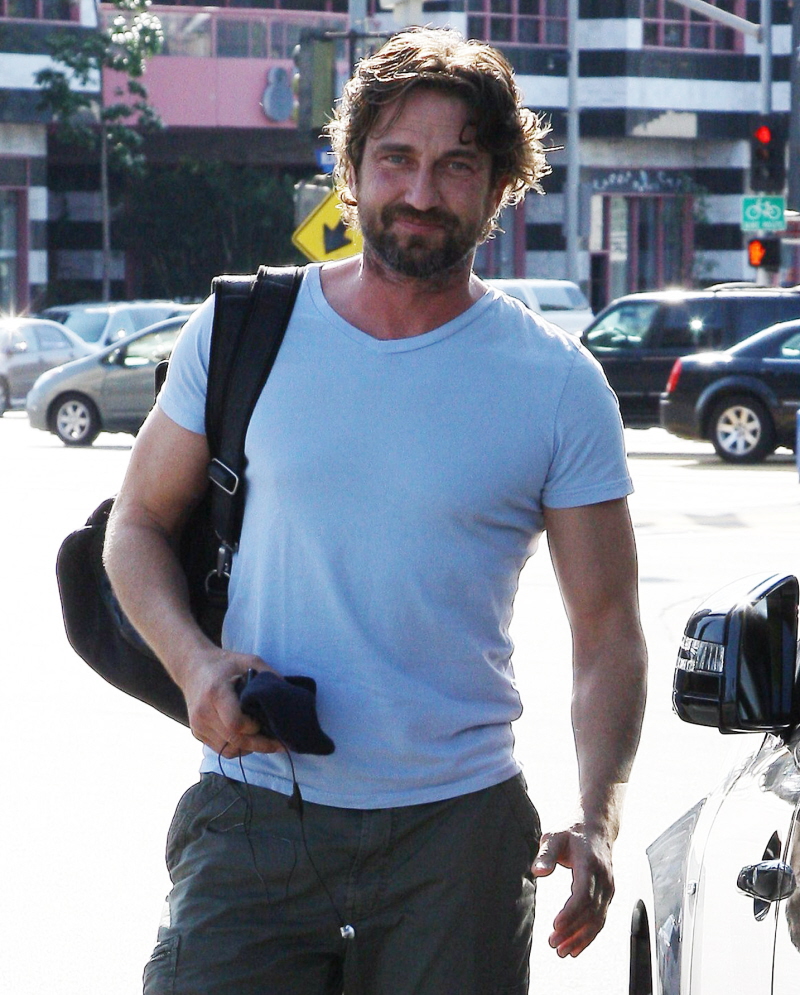 Photos courtesy of Fame.