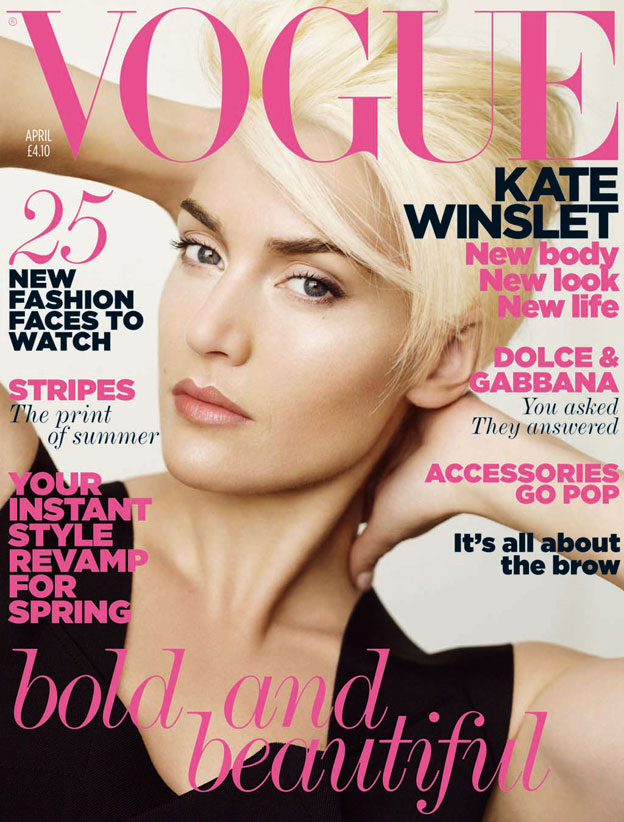 These are two photos from Kate Winslet's cover shoot with the April issue of Vogue UK. Mario Testino did the shots – and I really, really hate them. HER HAIR. I'm sure that's a wig and everything, but whoever styled this junk is just wrong. Kate is such a beautiful woman – she doesn't need to be jacked up in a platinum wig, and she doesn't need to mess with her face either. Ugh, just let Kate be Kate. Anyway, there are some interview excerpts leaking out from the cover profile – Kate talks about her divorce from Sam Mendes, and she seems… pretty healthy, I guess.
Kate on her single status: "(It's an) empowering thing… Experiencing those moments of being alone… is a very, very weird flooring and exposing position to be in when you're just not used to it. And it's not just being in a relationship. It's also the fact that I grew up in a family full of people."

On having her own space: "I've never been lonely. And with kids Mia and Joe that remains the case. But to be in this place now where I can say I really like this space. I really need to not have anyone around. It's a surprise to discover that I like being on my own."

On refusing to do therapy after her split: "One of the reasons I've never done intensive psychotherapy or any of that stuff is that if there's anything in me that needs fixing, I want to know that I can rely on my own intuition to fix it."
[From Vogue UK, via The Sun]
Taken with Kate's interview in the April Glamour Magazine, where Kate claimed that she was doing fine, and that she hadn't had anything "surgical" done to her face, I tend to think that Kate's attitude after her divorce from Sam Mendes is pretty good, although she's really TRYING to sound like she's doing well. I give her credit for staying so upbeat and not drowning herself in a pity party, and I give her credit for not attacking Sam Mendes too. I believe that she's honestly happy where she is right now, BUT – I also think she's used to having a man. She's one of those women – she's always had a boyfriend or a husband, and this is maybe the first time she's been without a relationship in more than a decade. She's adjusting. And I'm glad she isn't focused on jumping into another relationship right away.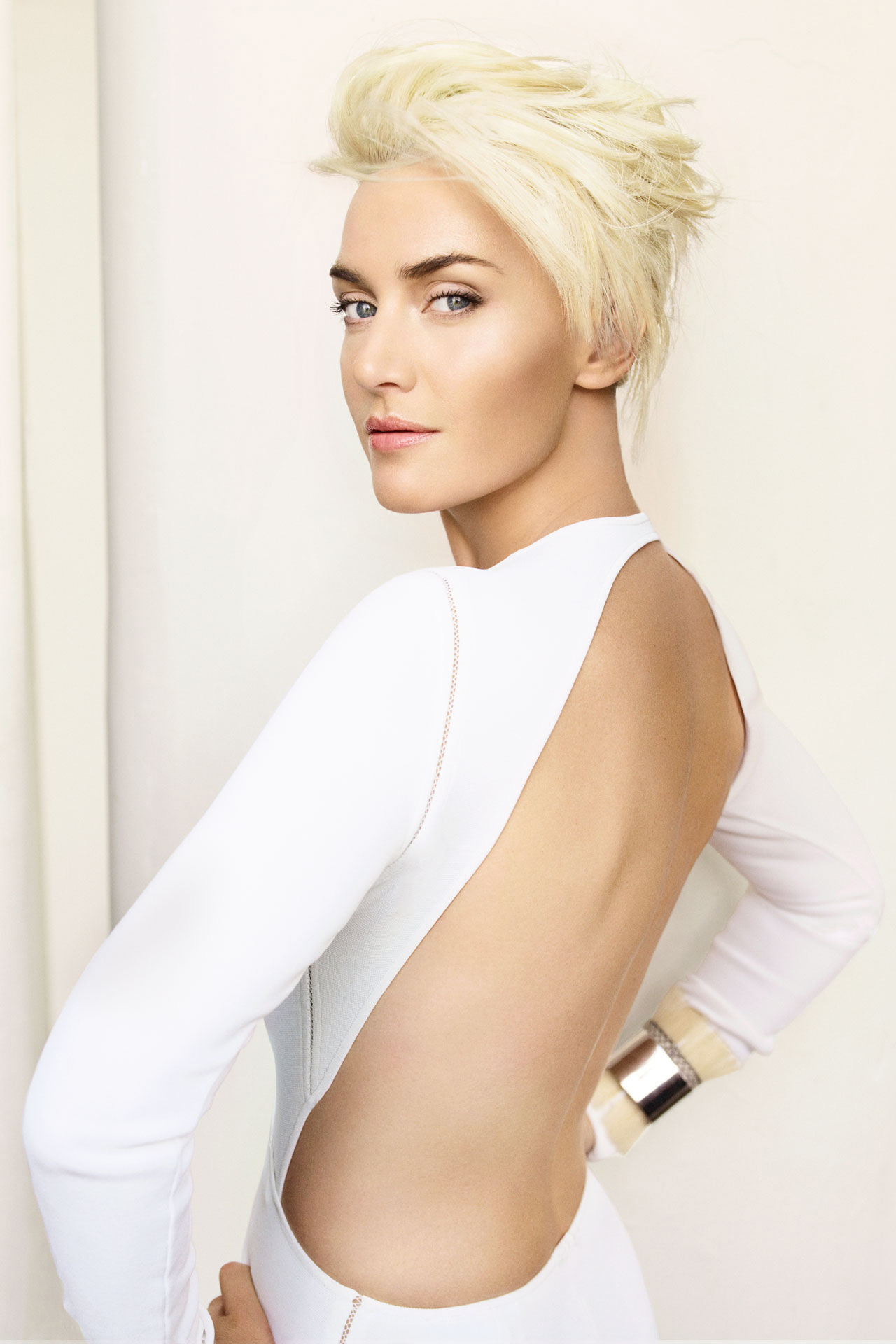 Vogue cover & additional photo courtesy of The Fashion Spot.