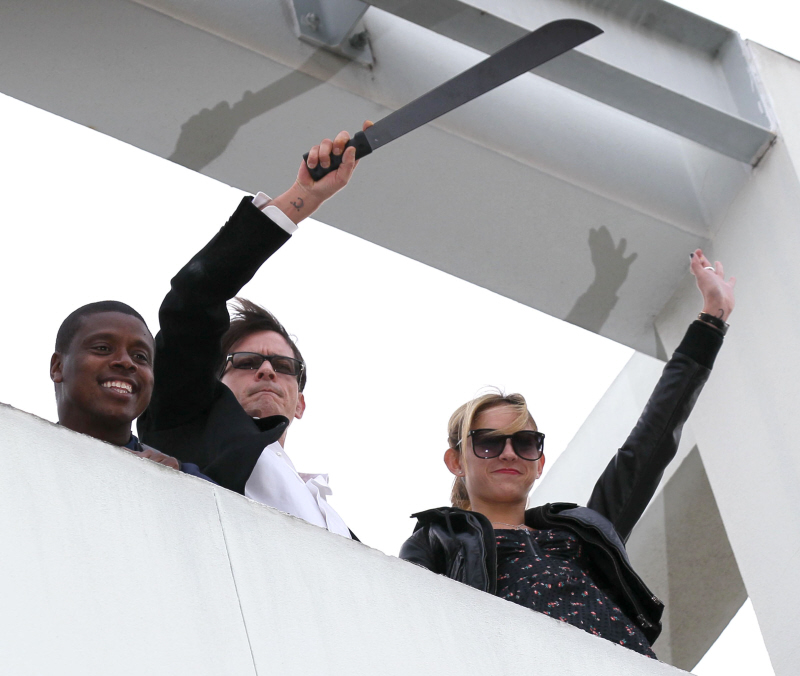 Last night, Charlie Sheen was officially fired from Two & a Half Men after several months of drug-and-insanity-fueled death spiral. CB and I were debating whether or not we should be covering every little aspect of Charlie's insanity, and my feeling is that people are beginning to grow tired of Charlie's stuff. Hopefully. Anyway, here are some of the basics of what's gone done in the past 14 hours:
*Charlie went to the office building of Live Nation, where he claimed he was having a "top secret meeting" with his contacts. Deadline reports that Charlie might be negotiating a deal with the company to "go on tour". The say Charlie is using Conan O'Brien's playbook. After the meeting, Charlie and one of the goddesses got on the roof and Charlie drank "Tiger Blood" and branded a machete. Because… why not? He reportedly said "'Free at last… free at last" while he was up there.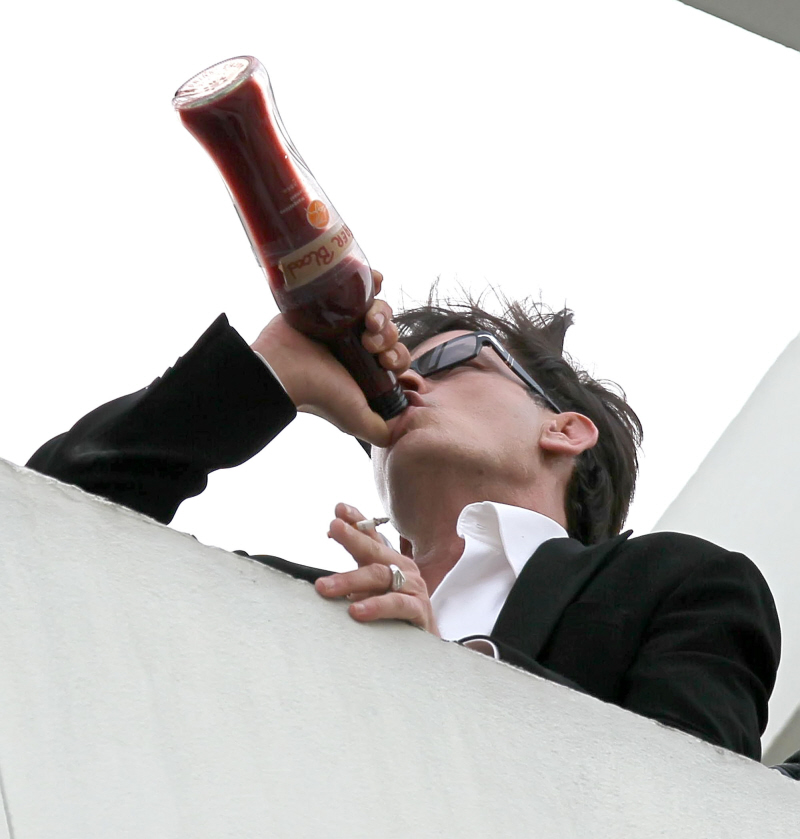 *When Warner Bros fired Charlie, they sent an 11-page letter to his lawyer, accusing him of breaching his contract due to his drug use and failure to seek proper help.
*Charlie's lawyers are now preparing to file a lawsuit against Warner Bros and the show's creator Chuck Lorre, according to Radar. Sheen's lawyer Marty Singer told Radar that he received a termination of contract letter shortly before 2pm yesterday. The letter stated that Sheen "engaged in dangerously self-destructive conduct and appears to be very ill." The letter apparently explains the decision by Warner Bros. to fire Sheen by stating there is a clause in his contract stating a performer can be sacked if they commit 'a felony offense involving moral turpitude'.
*Charlie's lawyer Marty Singer says: "Warner Bros' position is ridiculous. We will proceed with our claims against Chuck Lorre and Warner Bros. Nothing has changed in terms of that.' Sheen is now expected to demand payment for the ninth season of the sitcom in a lawsuit which has yet to be filed. Singer says: 'Last year, they told Sheen he could plead guilty to a felony and still do the show. Now they are just upset because they say he disparaged Chuck Lorre. We intend to file suit against Warner Bros Television, Chuck Lorre and everyone involved.'
*Charlie is in the market for an intern. He tweeted: "Do you have #TigerBlood? Are you all about #Winning? Can you #PlanBetter than anyone else? If so, we want you on #TeamSheen as our social media #TigerBloodIntern! This unique internship opportunity will allow a hard-working, self-motivated, creative, resourceful and social media savvy individual to work closely with Charlie Sheen in leveraging his social network. The internship will focus on executing a social media strategy that will build on the success Charlie Sheen has attained in setting the Guinness World Record for the fastest time to reach one million followers on Twitter. The #TigerBloodIntern is expected to be proactive, monitor the day-to-day activities on the major social media platforms, prepare for exciting online projects and increase Charlie's base of followers. You will learn how to promote and develop the social media network of Hollywood's most trending celebrity. I'm looking to hire a #winning INTERN with #TigerBlood. Apply here."
*This:
So, basically, everyone is just holding their breath and waiting for the crazy to either die down or just die.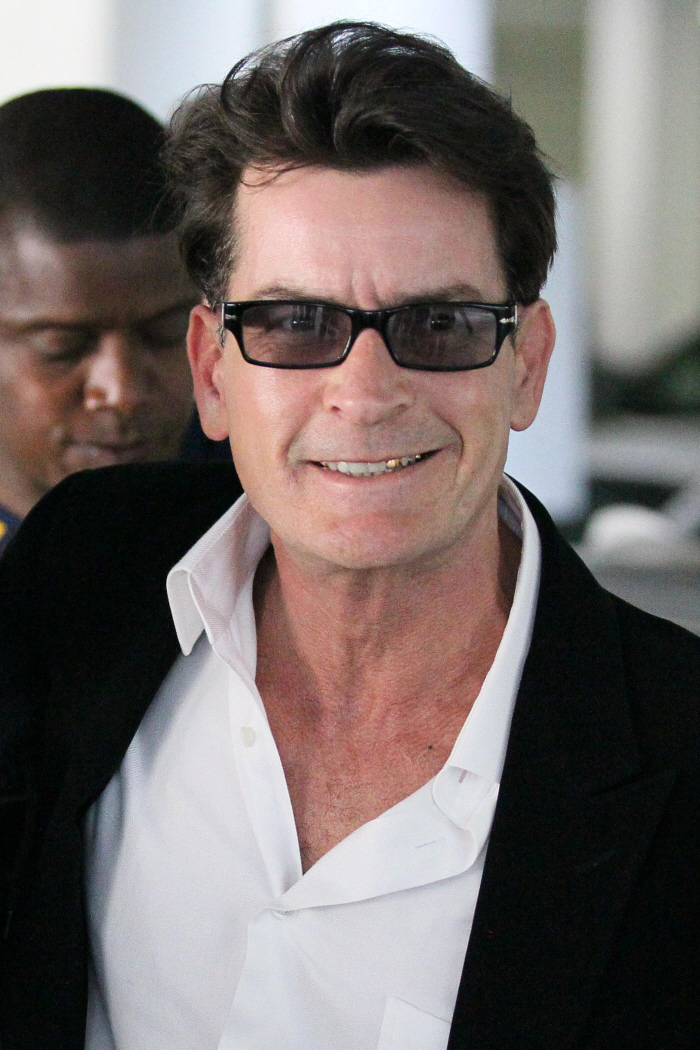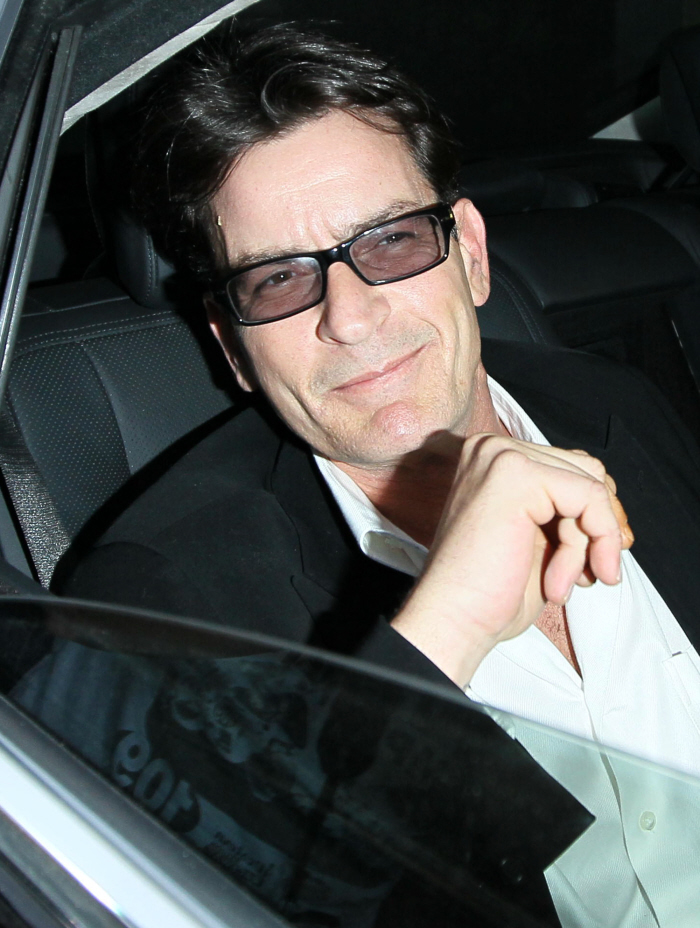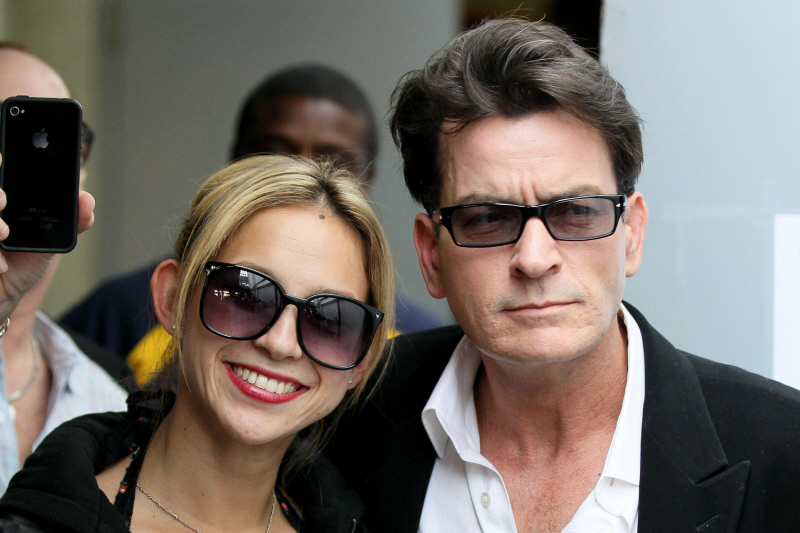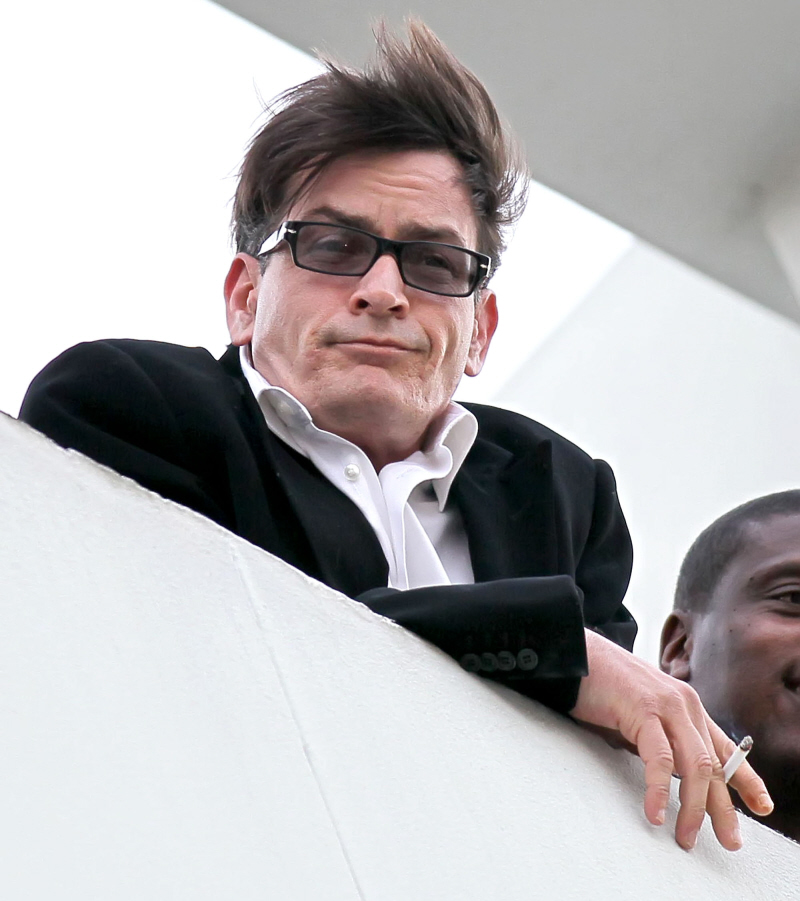 Photos courtesy of WENN.