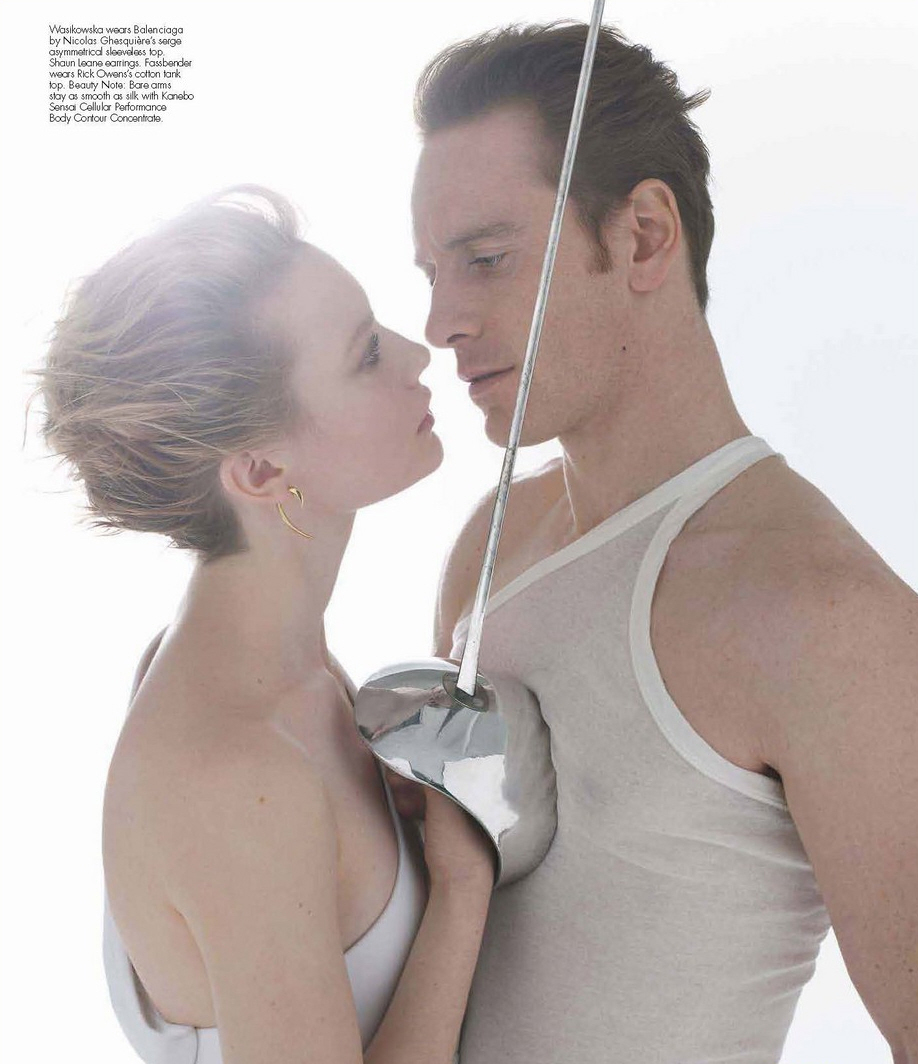 A few days ago, I sent Agent Bedhead a link to some low-quality scans of this W Magazine photo shoot, starring Michael Fassbender and Mia Wasikowska, stars of the new Jane Eyre. Bedhead asked me: "How did Mia not fall in love with him?" For. Real. Look at these gorgeous photos! Look at the way he looks at her. Jesus. And it gets even better – we get to hear Michael's lovely voice! W Magazine did video interviews to go along with their April photo shoot… try not to melt into a puddle of desire when the Fassdong starts talking about the sensuality of Catholicism, or when he starts singing. Or when he jokingly refers to himself as a mummy's boy. God, I love him.
I also love when he's talking about flying, and how he wants a tail. He's adorable. Here's a bit more from W Mag:
Michael Fassbender is the movie star as chameleon. In the past few years, he has been seductive and menacing in Fish Tank; suave and wry in Inglourious Basterds; and, in the new Jane Eyre, he casts a unique spell as the cloudy, mercurial, and doomed Mr. Rochester. For Hunger, his first major film role in 2009, the 34-year-old Irish actor lost 40 pounds in order to transform himself into Bobby Sands, the IRA activist who led a 1981 hunger strike during his incarceration in a Northern Ireland prison. "When you stop eating, your mind changes," he told me. "There's a thin line between control and madness. I like characters that walk that line."

You are very young to play Rochester in Jane Eyre. Did you love the book? Or were you just intrigued by the part?
I'm probably 10 years too young for Rochester, so I went for a Byronic sort of hero. I didn't read Jane Eyre in school, but my mother and sister were always talking about it, and that was a big reason why I did it. I didn't have a preconceived idea of Rochester—I just saw him as encapsulating so many interesting elements: a shady past, intelligent, self-destructive, destructive, passionate. And he has a terrible secret. I'm curious to see what my mother and sister think of my Rochester.

Did your mother get upset when she watched you starve in Hunger?
Yeah, she did. Also, I die [Laughs]. The makeup artist on the movie I'm doing at the moment said, "God, all you do in your films is dying. That's your thing." So maybe I'll have to start saving lives. Or living, at least.

Is it harder to do a death scene or a sex scene?
It depends. Sex scenes can be quite awkward. As a guy, the first thing you want to do is make sure you're not taking advantage. You don't want the girl to feel like you're getting a free feel or something. I try to make a fool of myself in one way or another to lighten the mood and then just go for it, because you don't want to be doing take after take. As for dying—to not play like you're dying is the way to go when you're dying in a movie. I think it's best to look like you're about to fall asleep.

You just finished portraying a superhero, Magneto, in X-Men: First Class. What is your superpower?
I can manipulate metal. I practiced every day with a spoon in my kitchen. I did my Uri Geller.

And?
It didn't work. I was really upset. I was convincing myself. I was like: It bent! Did you see that? It bent a little bit! There was no one else in the room with me, though. When I was a kid, I thought I was Superman. I still do [Laughs]. When I was six I thought I could hear a buzzing in my ear at night, and I thought it was Krypton calling me home. I never got up, though. I was too lazy.

If you could choose to be invisible or to fly, which would you pick?
Fly. I'd like a tail, though. I'd like to be one of those Indian gods that's like a flying monkey man. I'd like a long tail.

That sounds scary. Do monsters in movies frighten you?
No. Real-life threats frighten me more. Growing up, the movie that scared me most was Jaws. I sound like such a mama's boy—my mother told me not to watch it, that I'd have nightmares. But I watched Jaws anyway. And that night I was lying in bed with no water anywhere near me, and I was really upset. And whenever I'm out at sea, I am terrified of a shark attack. But the movie that created the most lasting fear for me was The Omen.

Were you raised Catholic?
I was. I was head altar boy.

When was the last time you went to confession?
A long time ago. I was always a bit confused about the idea of confession, even as a young boy. Everyone said: "God is always with you. You can talk to him." So now I talk to God directly. There's no buffer.
[From W Magazine]
I just love him. I don't have anything else to add. It's not like my love for Fassbender is based on affectionately loving him despite his faults, like it is with Gerard Butler. To me, Fassbender has no faults. He's just gorgeous and funny and perfect and I want him.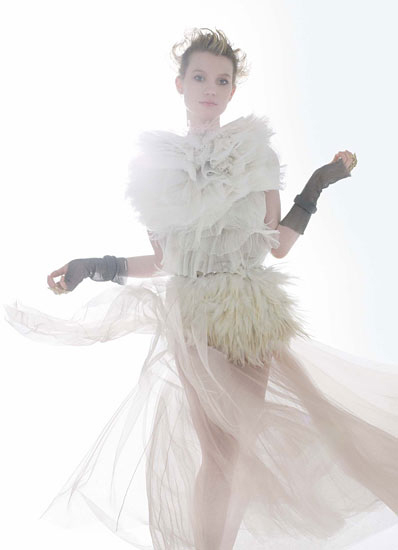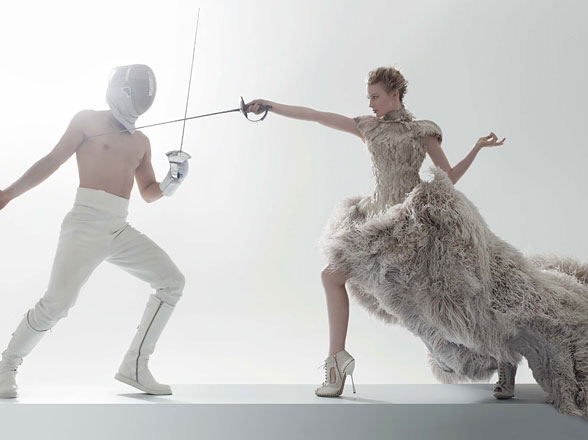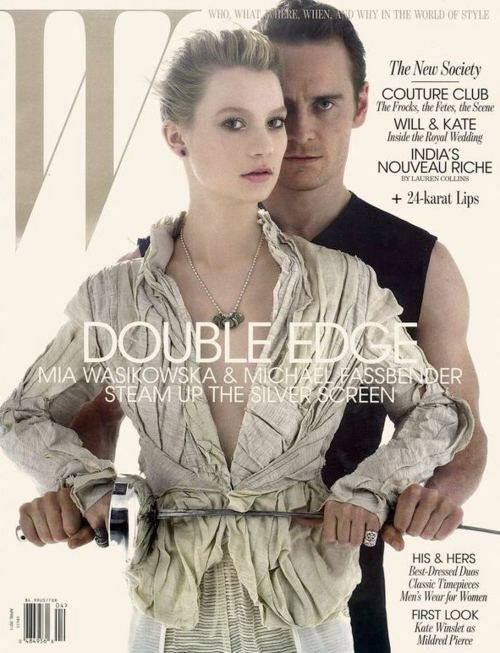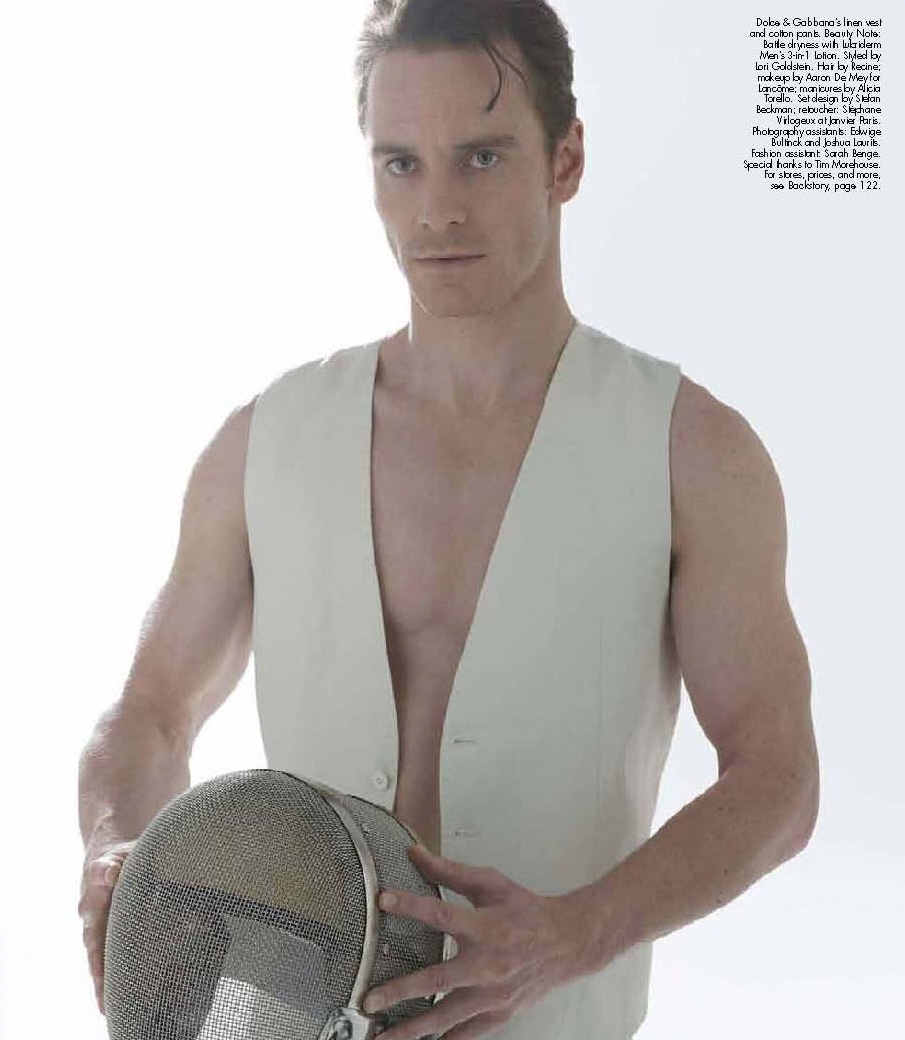 Photos courtesy of The Fashion Spot.