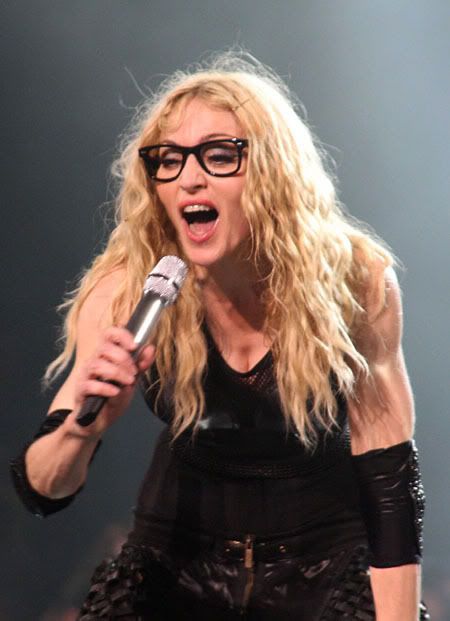 Madonna has shown that she's hip with the youngsters by donning the latest in Buddy Holly glasses that seem to have inexplicably come back into style. She wore the geeky glasses at a performance in NY last night on her Sticky and Sweet tour. The Independent notes that the way to pull of this look is to let the glasses serve as a counterpoint to your natural beauty. Do you think Madonna succeeds or does she just manage to look ridiculous as usual?
Here are photos of other celebrities wearing black chunky glasses, thanks to WENN for taking and compiling them. Shown are Rose McGowan, Sam Rockwell, Alan Cumming, Mark Ronson, Gary Oldman, and Pete Wentz.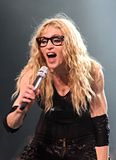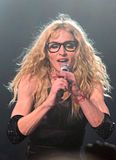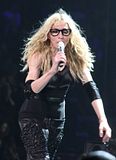 And here's more of Madonna performing at Madison Square Garden in NY last night. She seems to be making fun of her former image in some of these scenes. Credit: Fame Pictures.