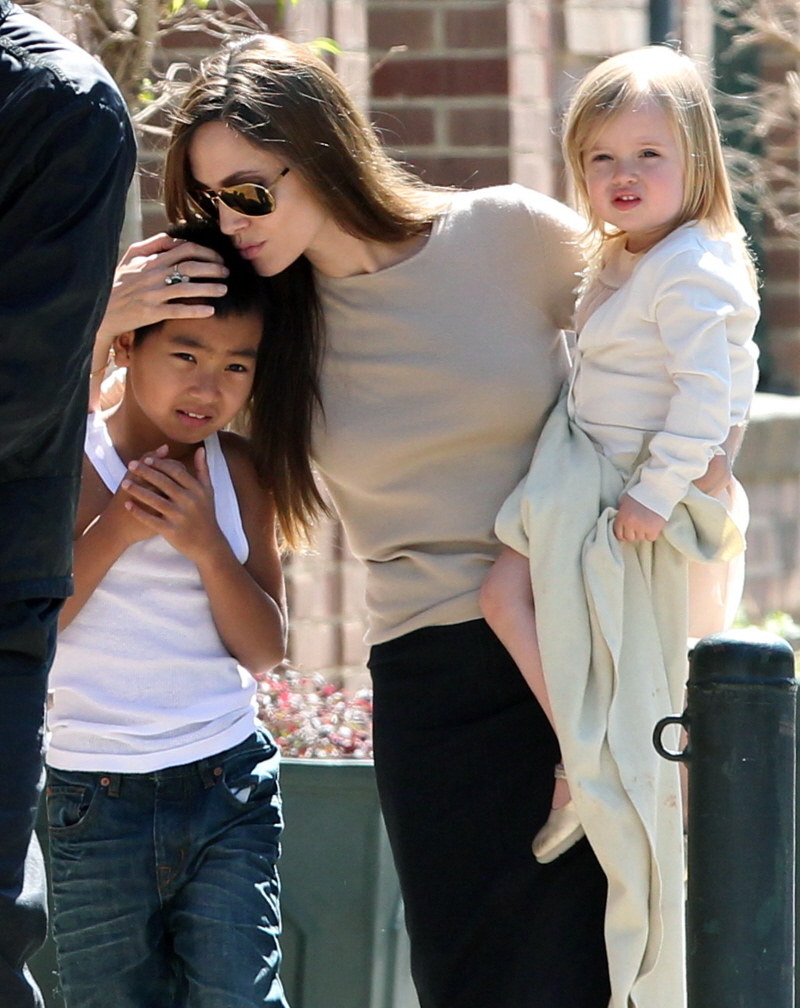 Ever since this past weekend's paparazzi-friendly Jolie-Pitt family walk in New Orleans, some people have been muttering about Angelina Jolie and the possibility that she's pregnant again. Many commenters – and other sites – have remarked on the size of Angelina's boobs. Personally, I don't really see it – Jolie has always had a nice-sized bust, and I suspect that she has the kind of figure where during weight fluctuations, she loses and gains weight in her boobs first. But – as I noted in my coverage of yesterday's People Magazine cover story, something weird is going on with Angelina and Brad, and maybe a new baby announcement is it.
So far, OK! Magazine is the only magazine really pushing the pregnancy angle this week. They note, "Angelina looks bustier and fuller than she did in January." And they spoke to "Boston ob-gyn Dr. Dave David" who says: "It's possible she's pregnant. Early on in pregnancy women just put on water weight." But! OK! Magazine also claims that Maddox is trying to convince his parents to adopt again: "Maddox had a serious talk with his parents, telling them he felt they should adopt Japanese kids orphaned by the recent earthquake," says an insider, adding that Brad and Angelina promised to consider it.
Here are photos of Angelina from the past week, plus a photo of Jolie at the Golden Globes in January. Her rack looks the same to me.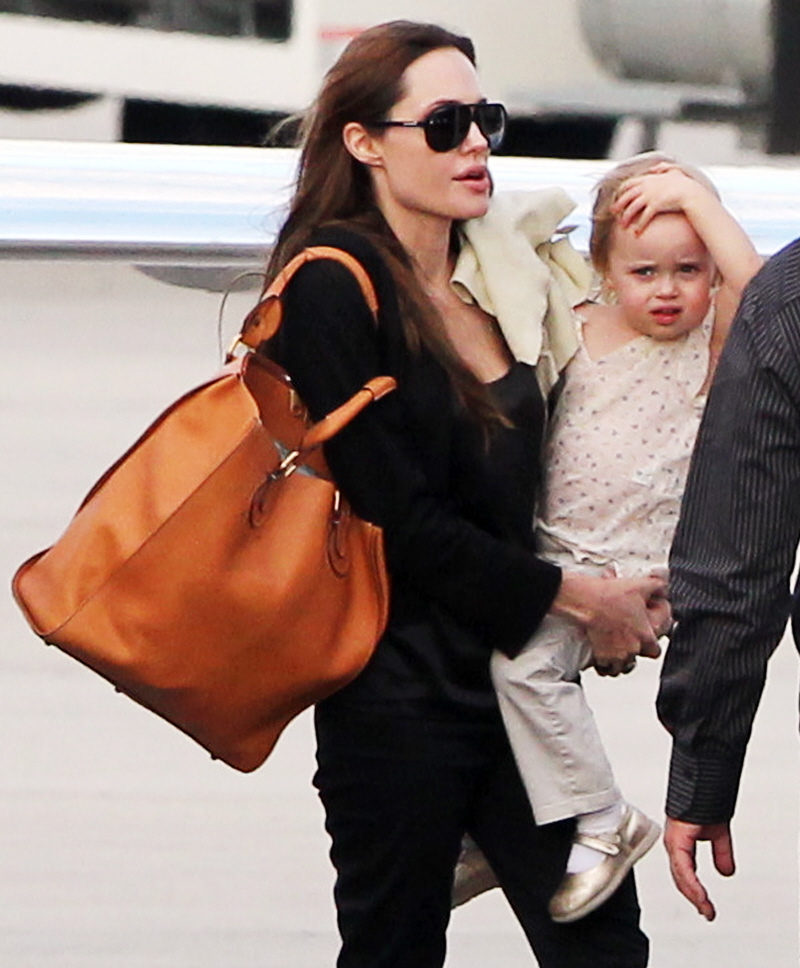 Photos courtesy of Fame.