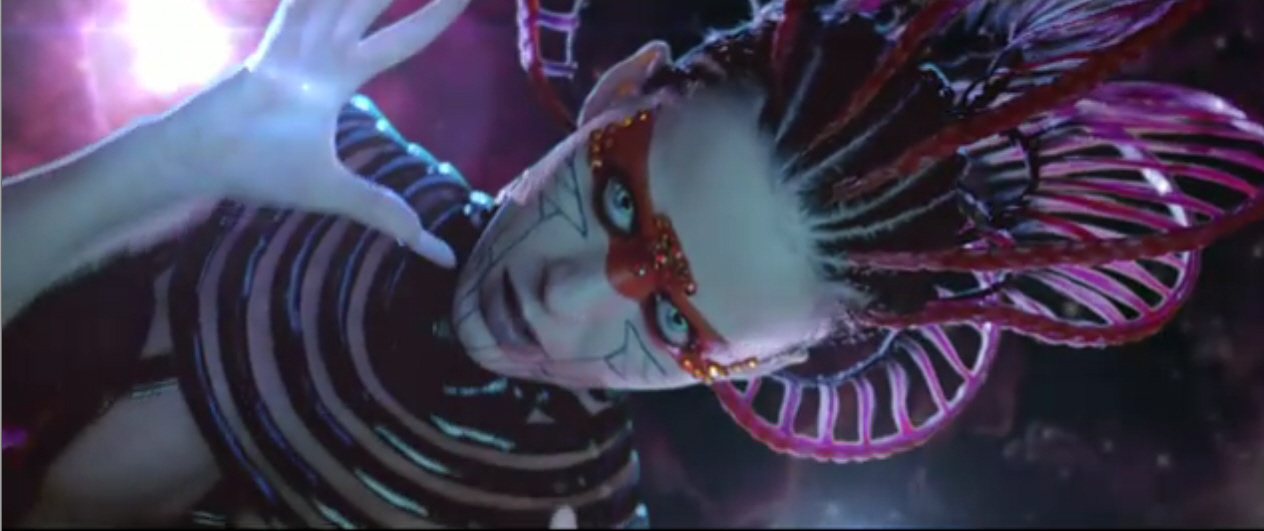 Okay, you know how I've always complained about Katy Perry and her "music"? It's true. I really dislike Katy's music, across the board. I dislike the official versions of her songs, and I abhor her live performances even more. But this too shall pass, because for the past week, I have not been able to get Katy's "E.T." out of my head. It's really, really catchy. And… it's not bad. Not for fluffy pop music. Sigh… does this make uncool?
Anyway, the song has been getting a lot of play on the radio, and now Katy has just released her fancy music video. It's… interesting.
So… I don't really "understand" it, but whatever. It's more fun when you think that Katy is singing about her undying love for alien goddess Tilda Swinton. In fact, I kind of think Katy used Tilda as inspiration for costumes, makeup and hair. Also, I think Katy is an "alien" from the Planet Tacky Mall Nails. Her acrylic nails will destroy planet earth!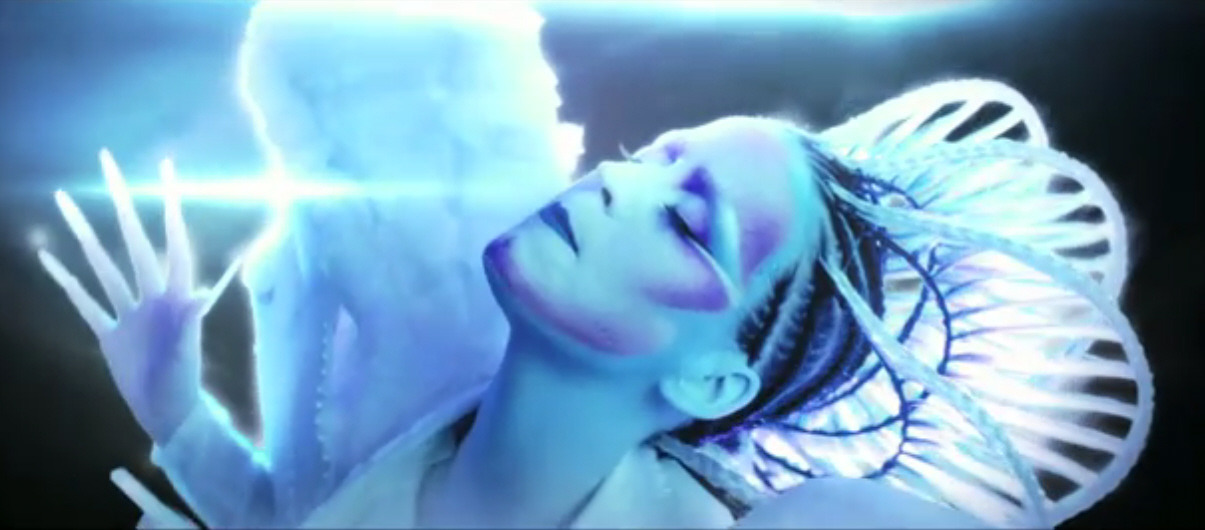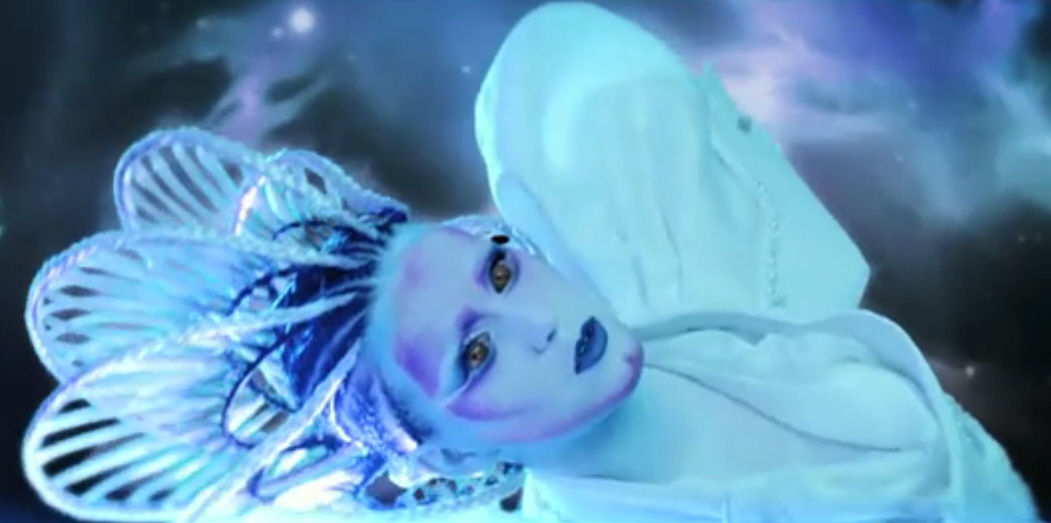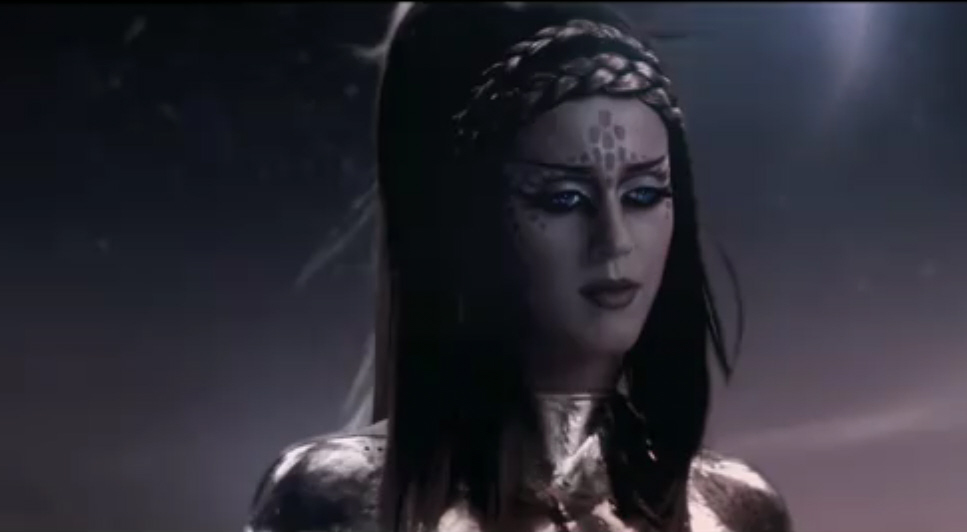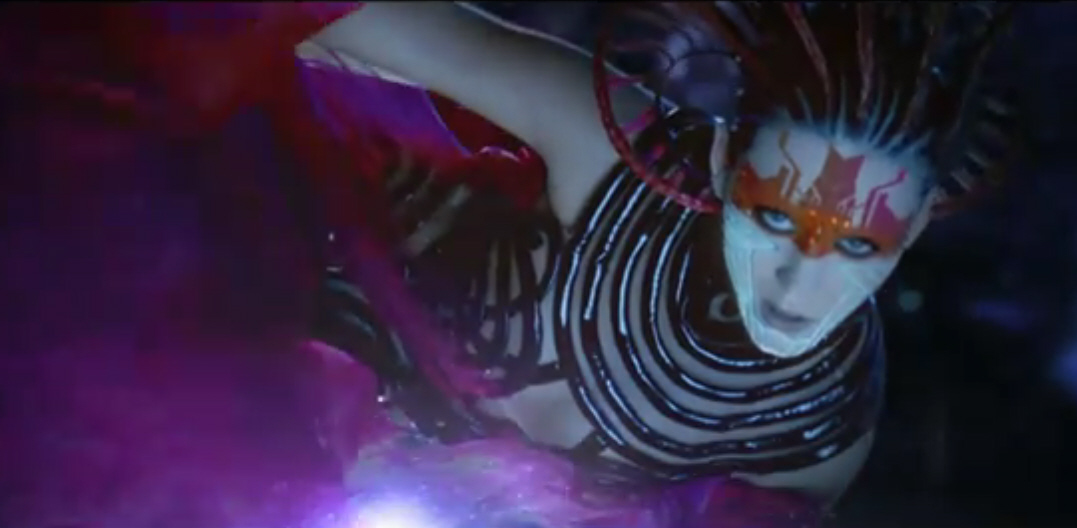 Screencaps from the video.