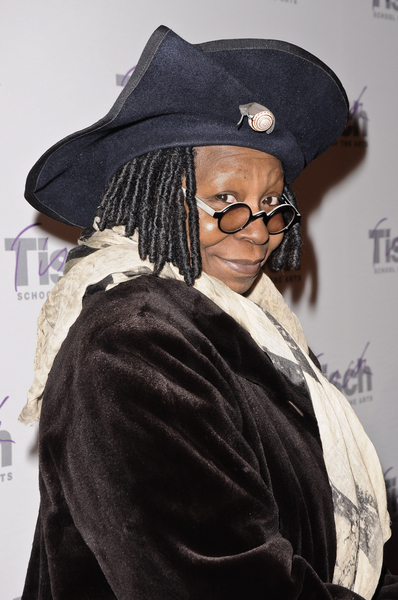 This story is in the National Enquirer, so it could be made up but it does have a ring of truth to it. According to the Enquirer, Barbara Walters is upset at Whoopi Goldberg for admitting she was baked when she accepted her Academy Award in 1991 for Ghost. Babs told Whoopi not to talk about drug use on air, since she could potentially make it sound like illegal drugs were cool, etc. The way The National Enquirer words it makes it sound like Whoopi admitted on The View that she was stoned at Oscars. However I can't confirm that at all and only found this video from 1992 that TMZ recently posted where Whoopi owned up to it. I vaguely remember Whoopi talking about pot use on The View, and the last time I could verify that she discussed it was in October of last year, when she never admitted it outright but advocated legalization. (Link leads to the same video that we have below.) At that point Barbara sounded cautious but supportive of legalizing pot, but I could also see her telling Whoopi to knock it off after getting some angry letters from viewers when Whoopi's admission surfaced. There was also that incident in July where Whoopi seemed baked out of her mind on The View and had admitted to just getting off a flight.
Barbara Walters and her "View" co-host Whoopi Goldberg are locked in a "smokin'" feud – over Whoopi's pot use!

After Whoopi admitted she was high at the 1991 Academy Awards show, irate "View"-ers deluged Barbara with e-mails, letters and phone calls, and she asked Whoopi to tone down her tlak about dope smoking, a source revealed.

"According to Barbara, viewers were angry because Whoopi was basically saying smoking pot is OK, while they're trying to convince their kids that it's not," a source on "The View" set told The Enquirer.

"Barbara has said that Whoopi is acting like an advocate to legalize marijuana, and she doesn't like it. She's told her in no uncertain terms to stop glamorizing the use of illegal drugs on the air," the source added….

"That's the type of admission that's caused problems on 'The View.' Many of the women in the show's target audience are mothers who are pretty conservative when it comes to drugs.

"Barbara has reiterated to Whoopi that they're on 'The View' to entertain and inform, not to offend.

"Whoopi doesn't appreciate having to censor herself, but she told Barbara that she'd make an effort to tone it down."
[From The National Enquirer, print edition, April 19, 2011]
I'm surprised anyone can work for Barbara Walters for an extended period of time. She seemed like such a nasty shrew on her book tour and in the few episodes of The View that I've watched with Barbara it's like she's lecturing everyone on the panel and brings a chill over the room. I like Whoopi and am glad she found a home on daytime talk TV. It's not like I'm going to watch that show because of her or Joy, though. I have better things to do and I'd rather avoid having to listen to Elisabeth or Barbara at all.
Here are Barbara, Whoopi and the rest of the panel discussing the potential legalization of marijuana in California last October, which of course never happened. Whoopi was saying that weed smokers don't really leave the house and endanger others like drunk drivers. She joked that she wasn't speaking "from experience." I doubt she talks about getting high on the show, and it's not her fault an old video surfaced online.

Whoopi on air in July. She was "jet lagged" and admitted she took some drugs to sleep on the flight.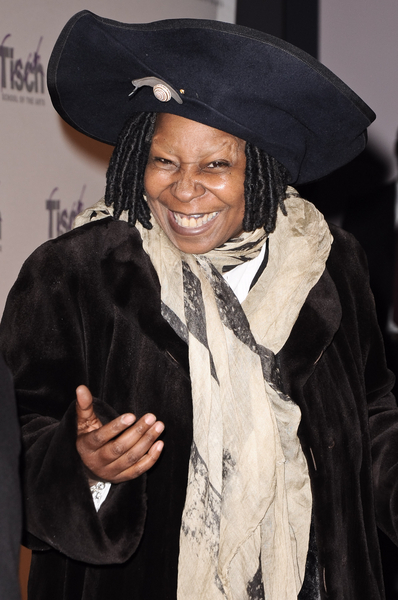 Photos of high looking Whoopi are from December, credit: PRPhotos. She looks like she should be on that Hocus Pocus movie. Remember that?