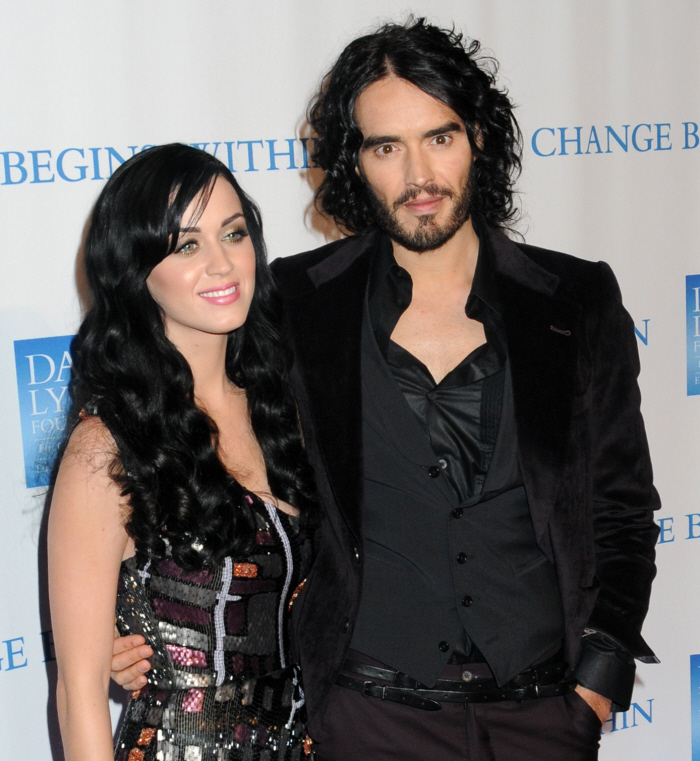 There have been several completely unshocking reports regarding the state of Katy Perry and Russell Brand's marriage. What shocks me is that Dame Helen Mirren isn't listed as Reason #1 for "Why Russell and Katy Won't Last" but that's a story for another time. In the past, we've heard about Russell's "concerns" that he won't be able to stay faithful to Katy, how they're already in marriage counseling, and how they moved so quickly into married life that they didn't really have the chance to get to know each other. Oh, and something about how they're both really busy too, and how they barely spend any time together. This new report from In Touch Weekly starts at the "they don't spend together" thread and takes it in another direction:
A source close to the couple tells In Touch: "Russell and Katy are just realizing now that they have to put in the work [to keep their marriage together]." Katy has been touring – Russell has been promoting Arthur, and "Katy knows they can't go weeks without seeing each other… it's not healthy. So they're making more of an effort to see each other – Katy has twice flown in to see him in between shows."

However, "The traveling is totally exhausting and it takes the fun out of seeing each other. They're both so stresses out and tired and they hardly have time to be together even when she does fly in."

Ironically, given Russell's wild past, they've also been arguing about Katy's partying while she's on the road. Given her strict background, Katy tends to feel like she has the right to make up for lost time. Meanwhile, Russell lives a "totally clean lifestyle," the source says. "But Katy drinks and smokes when he's not around. It's a sore spot: He knows she has fun when she is able to do the things that she can't so with him."
[From In Touch Weekly, print edition]
Wow, so Katy is still drinking, smoking and partying her ass off. Sidenote to strict, conservative, religious parents: this is what happens when your strictly-raised children grow up – Katy Perry happens. While I think that in general, Katy has every right to do whatever she wants, the fact is that she married a man in recovery, and… well, this is all just stuff they should have dealt with before they even got married.
I recently saw an interview Brand did with Ben Lyons on E!, and Russell kind of broke my heart a little. He was talking about various film roles and scripts he was considering, and he said that he wasn't confirming any projects because of Katy and her schedule. I mean… it just seemed like Russell is already really trying to make the effort for his marriage, and I just want to tell him: It's okay, dude. No one thinks it's going to last. You can admit it, dude.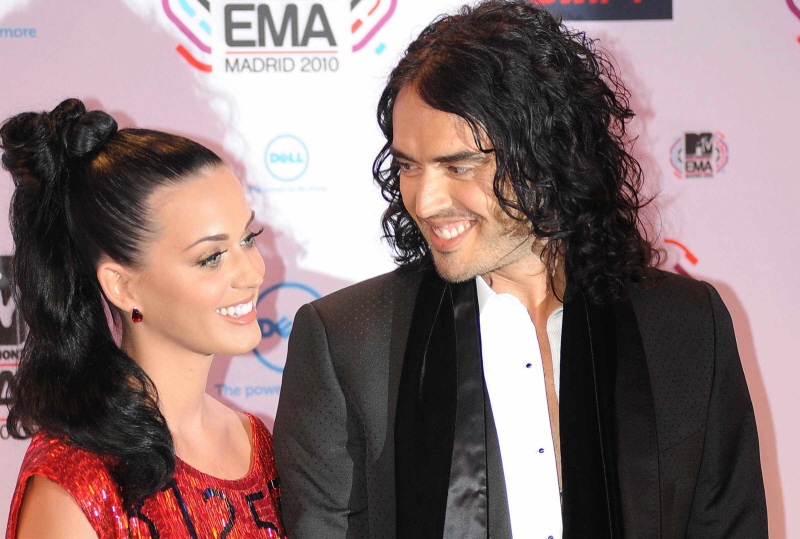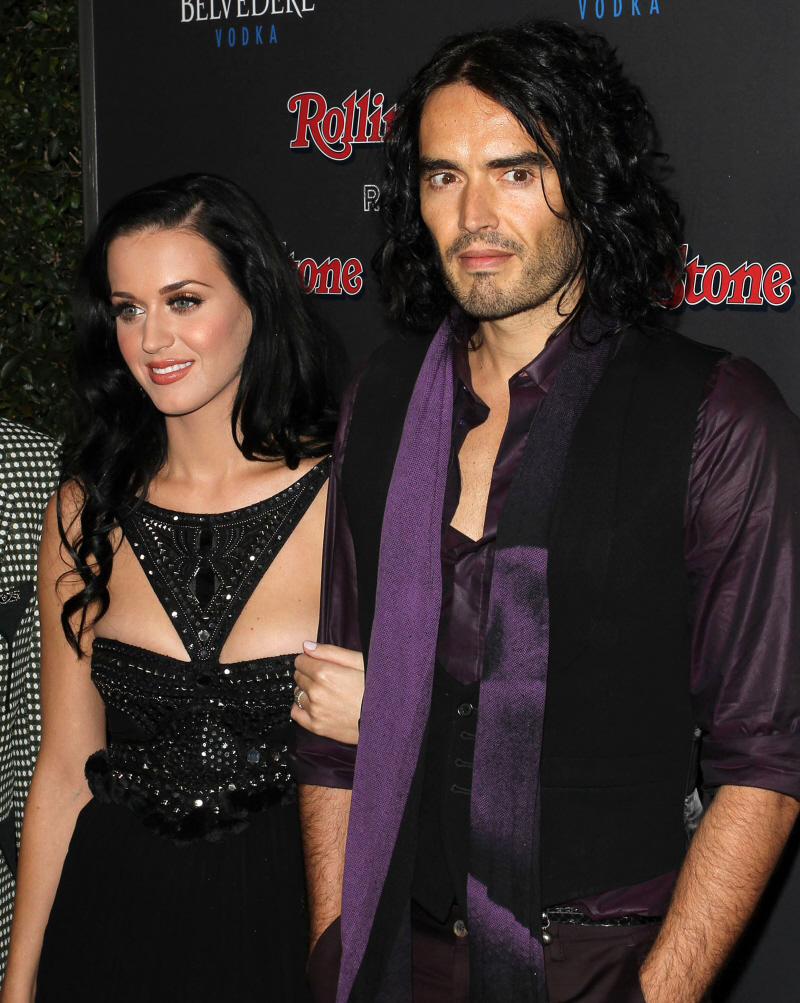 Photos courtesy of WENN.