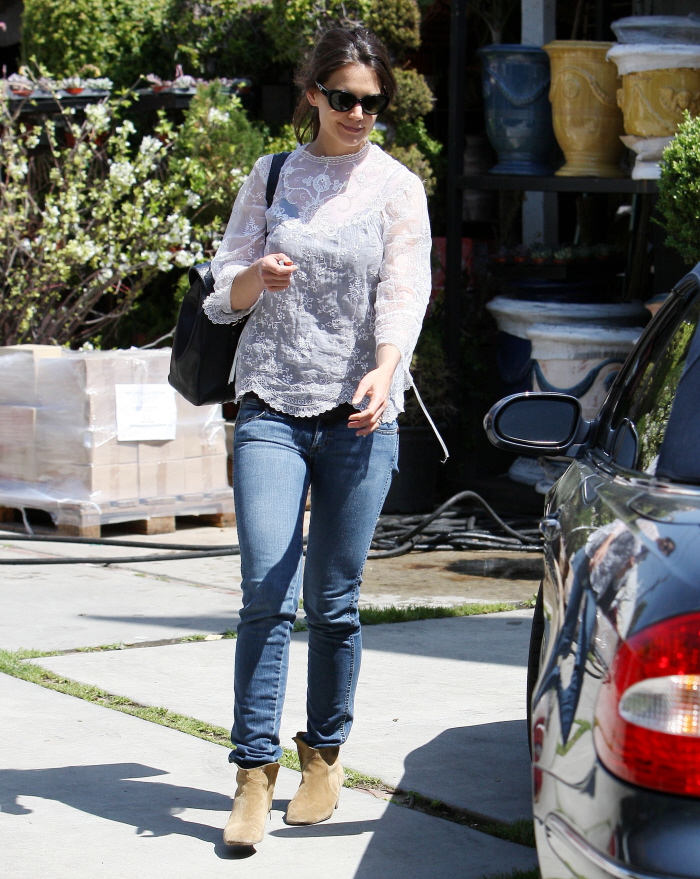 As we know by now, Katie Holmes has the amazing ability to make even expensive designer clothes look budget and cheap. So I would imagine that this outfit – skinny jeans, booties, high-necked lace top – probably costs something in the vicinity of $1000, not including the purse. Even if I'm way off base on the price, how much does the outfit really look like it costs? It looks totally Walmart-Salvation Army to me. The lace blouse in particular… ugh. I'm not any kind of fan of white lace as daywear (or nightwear) for adult women. White lace as underwear? Fine. White lace for brides? Sure. White lace blouse for running errands? Not so much. She looks like she cut a neck hole in an enormous doily.
And the skinny jeans… ugh. No more skinny jeans! Katie was on to something when she was doing the high-waisted, '70s-inspired bellbottom jeans. Those looked totally cute on her.
If you think I'm being too nitpicky because these are candid photos rather than red carpet photos, you have a point. I get that Katie was just out running errands in LA yesterday, and that this might have been an easy outfit that she just threw on. But remember – Katie is a "fashion designer" now – and this is what she picks out for herself. What would she pick out for you?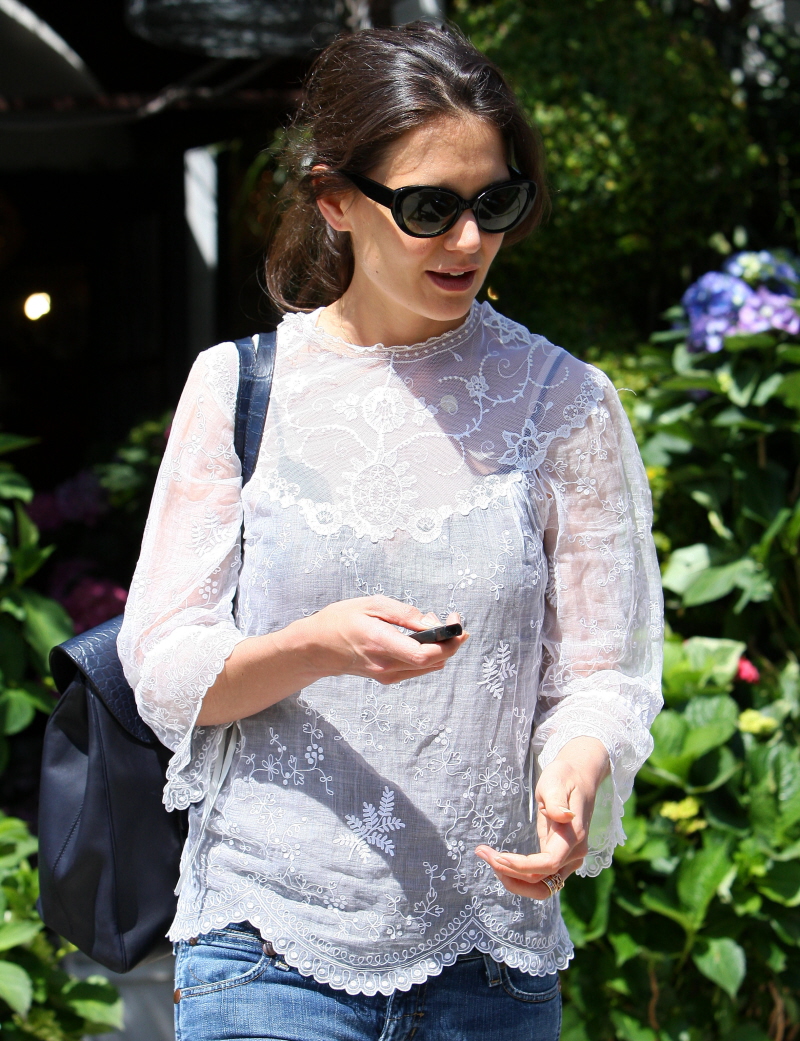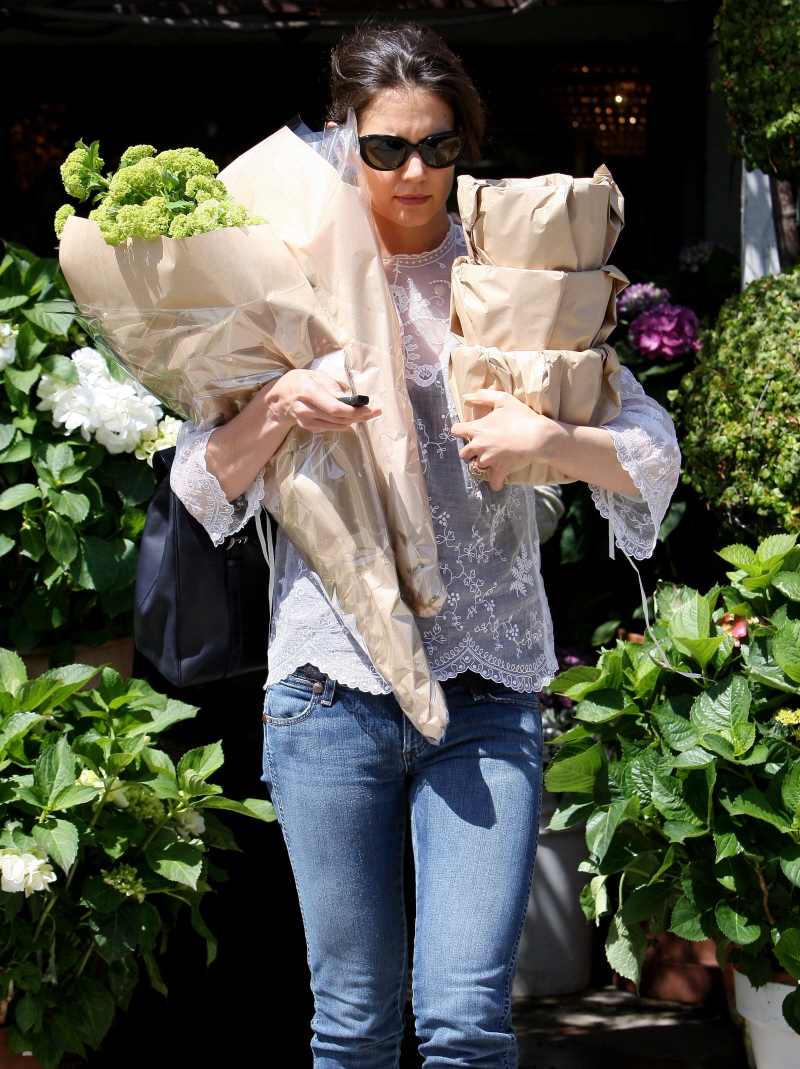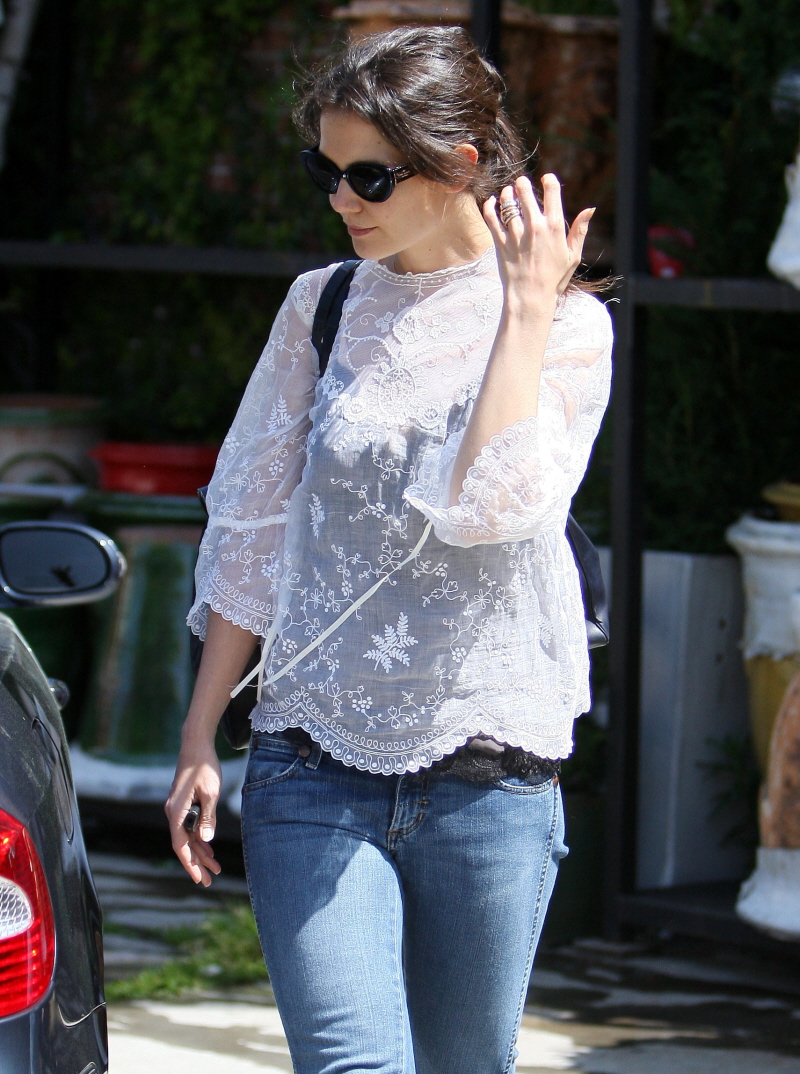 Photos courtesy of Fame.