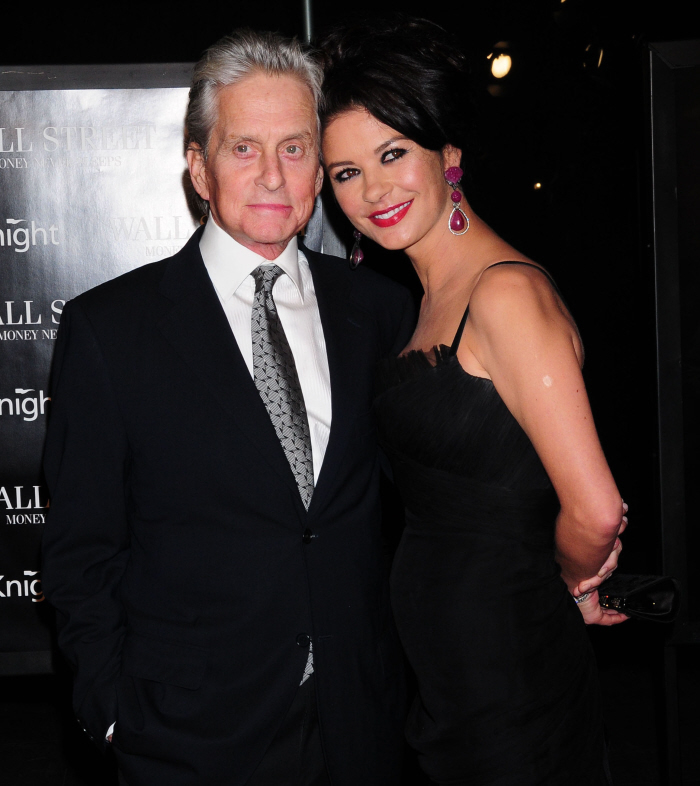 Catherine Zeta-Jones and her bipolar disorder have taken the cover of this week's People Magazine. I would imagine that this will likely be one of People's best-selling issues, not just because big stars "in crisis" always sell, but because Catherine seems to be giving her story exclusively to People, and this cover story includes Catherine's first interview since the announcement about her disorder. Here's an excerpt:
When Catherine Zeta-Jones received a recent diagnosis of bipolar II disorder, a mental illness marked by prolonged periods of depression alternating with episodes of mild mania, she didn't hesitate to step forward with the news.

"This is a disorder that affects millions of people and I am one of them," the actress, 41, tells PEOPLE in an exclusive statement in this week's cover story. "If my revelation of having bipolar II has encouraged one person to seek help, then it is worth it. There is no need to suffer silently and there is no shame in seeking help."

In early April, the Oscar-winning wife of actor Michael Douglas, 66, and mom to son Dylan, 10, and daughter Carys, 8, checked in to Silver Hill Hospital, a mental-health facility in New Canaan, Conn.

Shaken by Douglas's battle with throat cancer, Zeta-Jones was privately struggling, a friend says. As Douglas recovered, Zeta-Jones didn't – and with her new movie, the romantic comedy Playing the Field, slated to start shooting in Louisiana, the actress realized she needed help in the face of mounting depression.

"The simple things would just seem overwhelming, like going out to dinner," says the close friend. "There was just a little piece of her chipped away. It was hard to watch because I knew how hard she was trying."
[From People]
I agree with everything being said here – there are millions of people with bipolar disorders, it's nothing to be ashamed of, and people should actively seek treatment. What does interest me, on a celebrity-gossip level, is the how, why and "why now?" of this. Catherine checked herself into a mental health facility a few weeks ago and stayed for less than a week, I believe. I also believe that Catherine wouldn't have come out and aired her (admittedly private) business if it not for an exclusive scoop that the National Enquirer got last week – only the Enquirer's story was about Catherine's problems with drugs and alcohol, which admittedly could have been bipolar-related. While I do think that whatever she's going through is private, and that she's taking steps to handle it and be a responsible adult about the situation, I also think that there's more to the story than what Catherine is handing to People Magazine.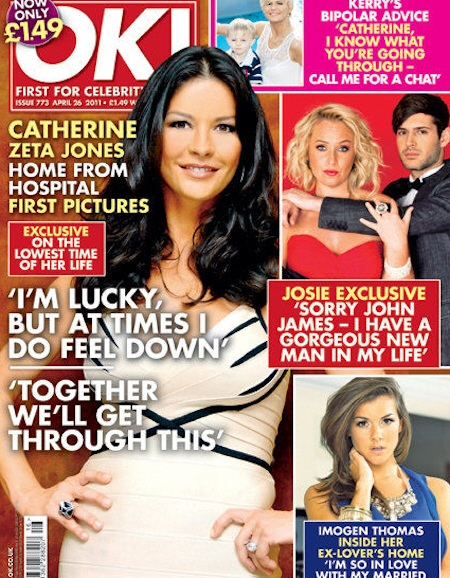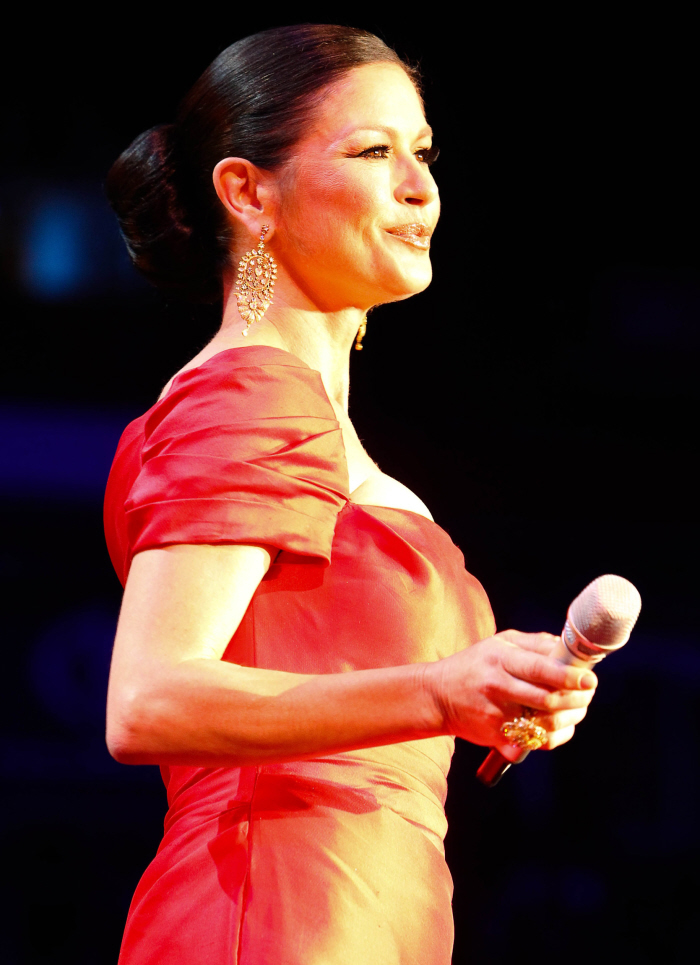 Covers courtesy of CoverAwards, People. Additional pics by WENN.