Halle Berry did an interview with Extra to help publicize her work with the Jenesse center for abused and battered women and children. (Video above and here.) Halle looked really hot in a lot cut fuschia dress that she wore to a fundraiser for the center over the weekend. Her face was impossibly smooth and glowing. If I could get some injectables, laser resurfacing and Botox and look as supernaturally perfect as Halle I would do it in a heartbeat. I'd probably get the dermatologist who ended up making me look like Jill Zarin, though. Maybe it's genetics plus injectables though, like some people look more normal after getting work done.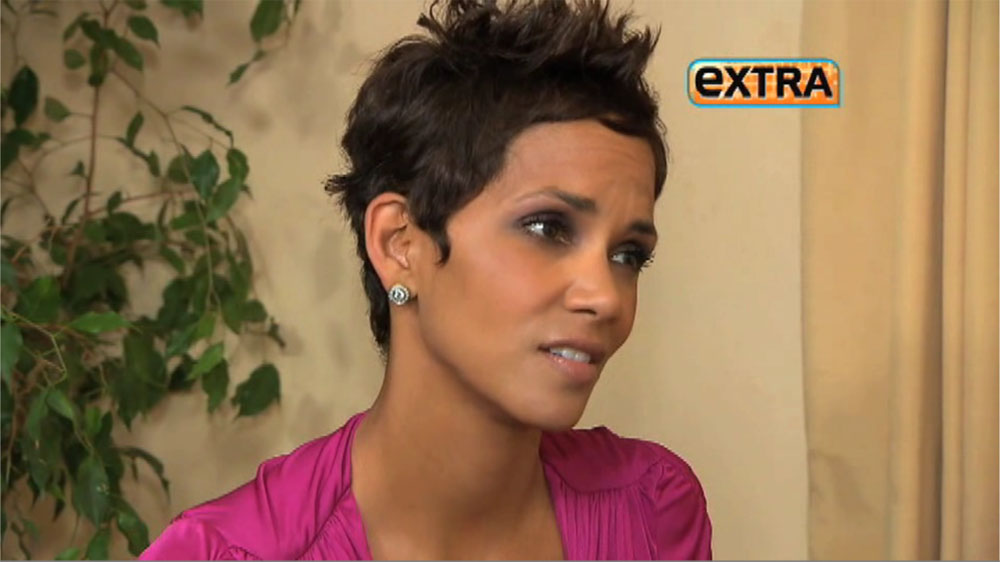 Halle told Terri Seymour about how she helped set up a special room with clothing, art and educational materials at the shelter called "Nahla's world." She said that there's a stigma associated with staying at a shelter but that she wanted to create something aspirational for the women there. Terri asked about Halle's boyfriend, Oliver Martinez, who went to the fundraising event to support her. Halle got kind of excited and said "he is really proud and you know, he's inspired. He's got his own ideas of how he can get involved in the center and help the boys… be sort of a male figure."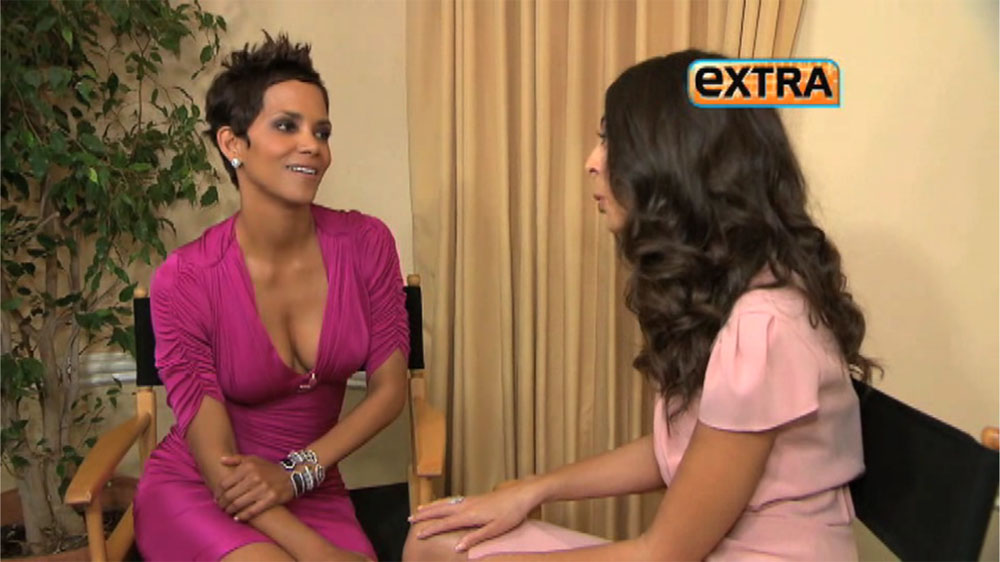 Terri said it's been a year since she saw Halle at the last fundraiser and asked her what her year has been like. She answered. "It's been a year full of challenges, but every year seems challenging in one way or another." As for whether custody is going well she said "It is, and you know what, that's a relief. When there's a child involved, it's a relief when you can resolve things in a good way. Our issues were never about fighting for her, you know? We know that a child needs both parents but I think what I want to say about it is that sometimes as a couple you reach an impasse. We need a court and a judge to help us work out some of the delicate issues, and I'm so happy we've arrived at that place… because for her sake, this is the best way. So we're good… It's a huge relief, because we both love her more than life."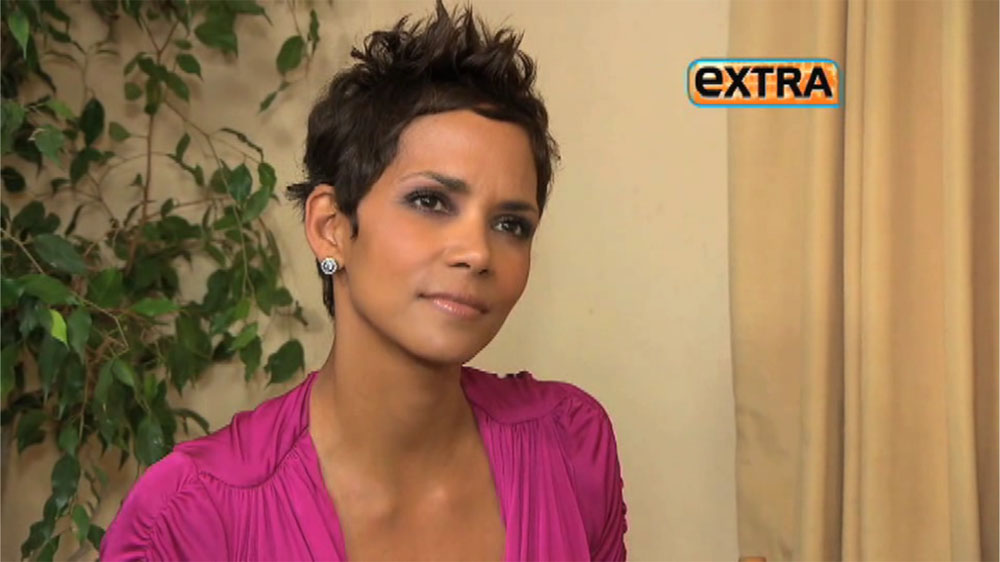 Halle talks a good game and you could tell she was being careful about how she phrased things. Extra! reports that this is the first time she's spoken publicly about her custody battle, and I could have sworn that wasn't the case. Only Halle has just leaked stories to the press in the past to try and make Gabriel out to be the bad guy. When she finally deigns to talk publicly, she couches everything in vague concepts like she was just an average mom getting a divorce who didn't exploit her daughter's normal emotions about her parents splitting up in order to try and malign her ex. She probably feels like she handled it all normally too, because the end result is that she's reached a peaceful agreement with Gabriel. Rumor has it that he had some real dirt on her and that's why she was so willing to play nice.