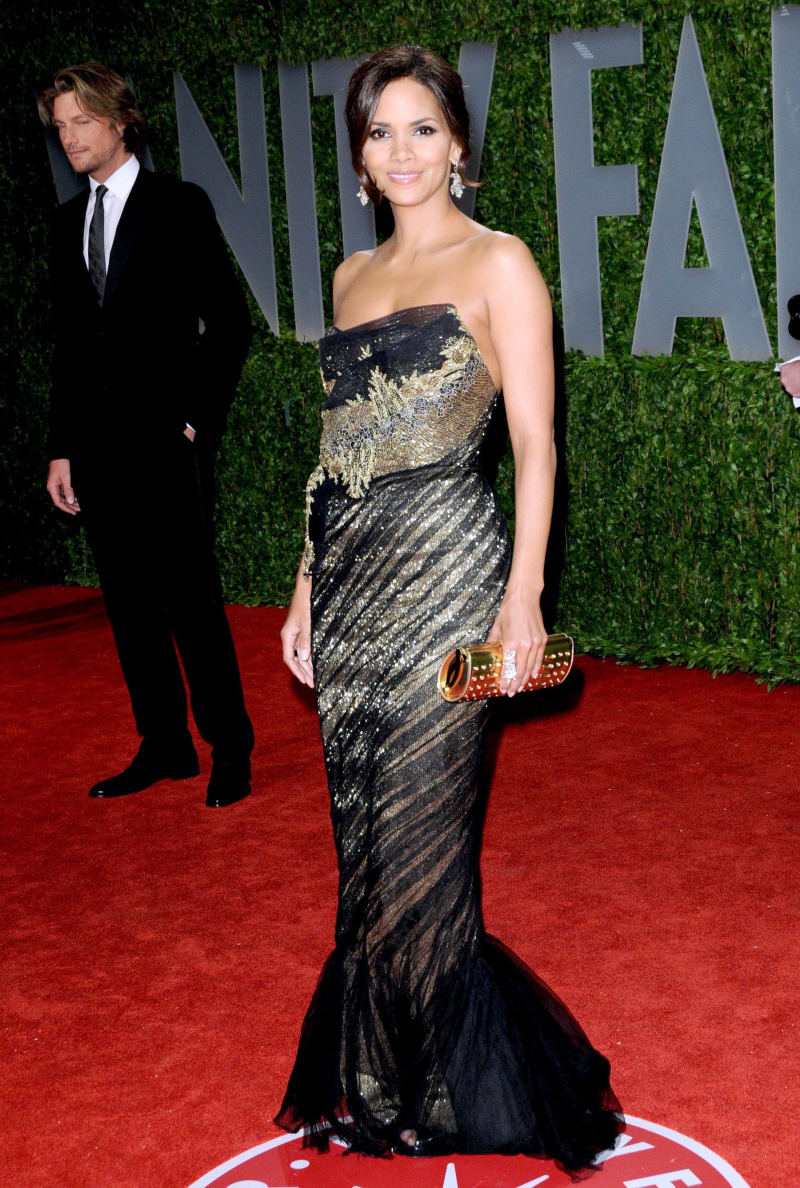 Of course there are more Halle Berry/Gabriel Aubry baby drama stories this morning. Of course. Yesterday, we heard about Kim Kardashian being the tipping point in Halle and Gabe's tenuous custodial arrangement, with Halle freaking out about the idea that Nahla could be around a cat-faced famewhore. We also heard the back and forth about Gabe's alleged racism, Halle's verbal and written abuse (including Halle emailing Gabe "Thanks for the donation") and how Gabe thinks Halle is just obsessed with playing the victim. This morning, we have a special treat: three pro-Halle pieces being shoved down our throats. First, TMZ has yet another story about Gabe's alleged racism. According to sources, Gab "went nuts" whenever anyone referred to Nahla as "black": "Sources connected with the former couple tell TMZ … whenever Gabriel would read a story about Nahla that referred to her as 'Black,' he would go off, insisting his baby was white. We're told Gabriel would tell Halle and others they should demand a "retraction" when such references were made regarding his daughter."
In addition to that piece leaked by Team Berry, People Magazine ran a more detailed story about how Halle fears for Nahla's safety because Nahla freaked out a few times:
The custody war between Halle Berry and Gabriel Aubry publicly ignited this week – but several sources close to Berry tell PEOPLE that the real trouble began brewing around Christmas.

Berry became alarmed, say the sources, when the couple's 2½-year-old daughter Nahla became hysterical after Aubry came to pick her up for a visit a few days before the holiday.

"She was crying and kicking and screaming," claims one source. "She was hanging onto her mother's legs so she didn't have to go."

According to the source, when Berry tried to calm down her daughter, Aubry grew impatient. "He got Nahla and forced her into the car," adds the source, who says that Berry was extremely upset by the incident and that things between the exes – who had at one point been on friendly terms – immediately disintegrated.

Other sources close to Berry, 44, say a similar episode played out several subsequent times, including one incident in which Nahla appeared "traumatized," according to a Berry source, after a visit with her father. They claim such episodes led Berry to fear for Nahla's well-being.

A rep for Berry had no comment on the claims.

Public Fight
In subsequent days, Aubry, 35, has rebutted his ex's claims, saying that he was "disappointed in Halle's decision to falsely malign him publicly."

Adds a source close to Aubry: "Those who know Gabriel well fortunately don't believe a thing about what is being said."

The drama appears far from over. On Wednesday, Berry – who earlier in the day was spotted with her boyfriend Olivier Martinez and Nahla – paid a visit to her family law attorney Neal Raymond Hersh in Beverly Hills.

"This is a very difficult time for Gabriel," says the Aubry source. "He doesn't need this right now."
[From People]
Then, if that wasn't enough, People Magazine ran another pro-Halle piece, all about why Halle pulled out of the production of New Year's Eve:
According to a source close to Berry, [Halle's] movie contract included compensation for Aubry to accompany her and Nahla to New York City for about two weeks of filming. But when Aubry decided not to go, says the source, Berry was forced to abruptly pull out of the film. She has since been replaced by Katherine Heigl.

Berry, 44, who has a nanny, currently shares custody of Nahla with Aubry. She pulled out of the New Line production not because she wouldn't have childcare help but because she was concerned about leaving Nahla in L.A. while she filmed in N.Y.C., claims the source.

"When Gabriel refused to go, that became a factor in her decision to pull out of the film because she didn't feel right leaving Nahla," says the source. "No job is that important to Halle. Nahla comes first."

The bitter custody battle is a far cry from the exes' arrangement of only last summer, when Aubry accompanied Berry and Nahla to South Africa while the Oscar winner filmed her upcoming thriller, Dark Tide.

On Monday, Berry's rep issued a statement to PEOPLE, stating that the actress had dropped out of New Year's Eve to focus on her "serious concerns" about Nahla's well-being while in Aubry's care.

The next day, Aubry, 35, countered with his own statement, in which he alluded to her withdrawal from New Year's Eve. "While Gabriel is disappointed in Halle's decision to falsely malign him publicly and for her own purposes, he refuses to be pulled into her dispute over a canceled film production," a rep for the model stated.
[From People]
All of it reeks of Halle's spin, but the last one is really interesting to me. It sounds like Gabriel put his foot down and said that he wasn't going to fly all over God's green earth just to make everything more convenient for Halle and her schedule, and it sounds like THAT more than anything else was the tipping point. Halle didn't get what she wanted, and like a child, she's throwing a huge temper tantrum. Actually, a childish "temper tantrum" explains quite a bit of what's happening in this on-going saga, and if I read many more of this planted Team Halle reports, I'm going to be fully on Team Gabe. I know I said I wasn't going to pick sides, but it's getting to the point where I might have to follow my golden rule of gossip: If someone is trying this hard to convince you of something, you know the opposite is true. When Halle and her team continue to plant this anti-Gabe stories day after day after day, it all ricochets back onto her.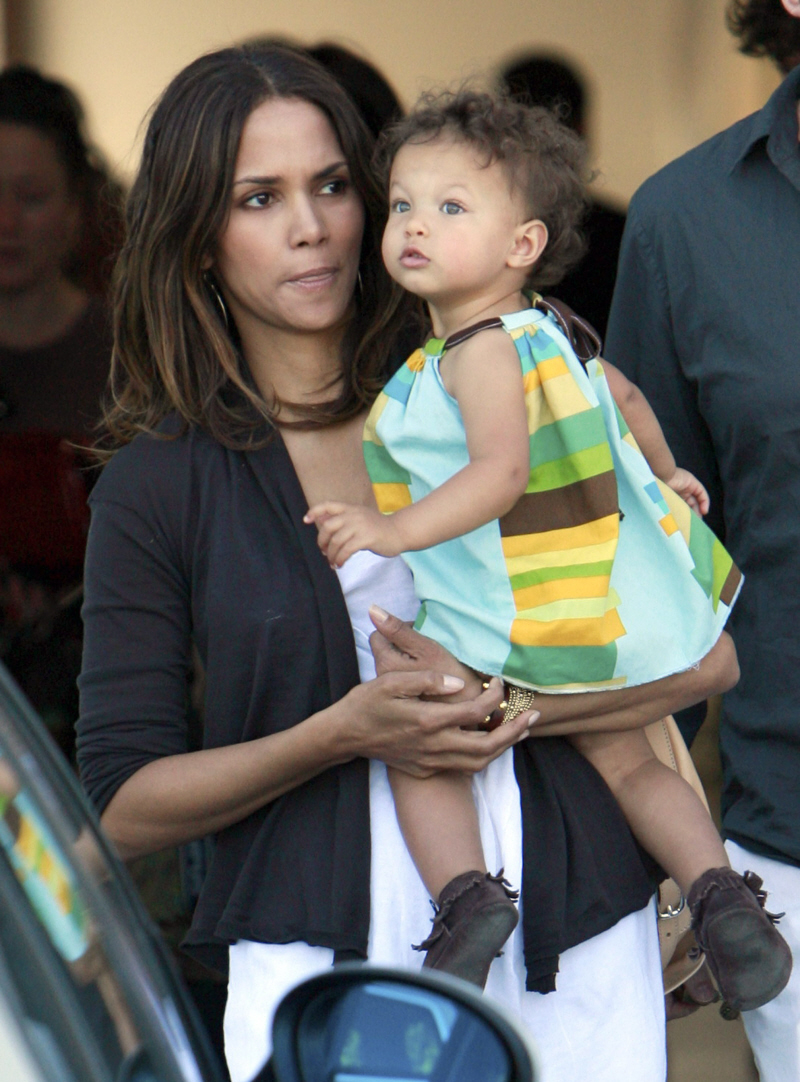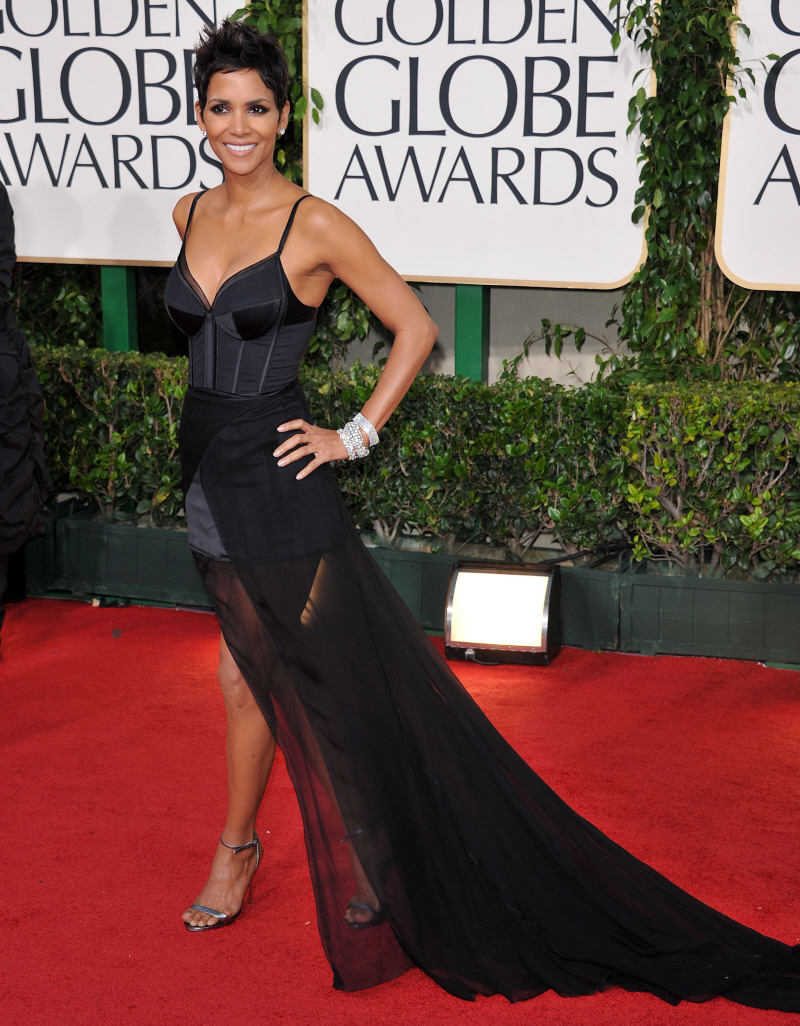 Photos courtesy of WENN.