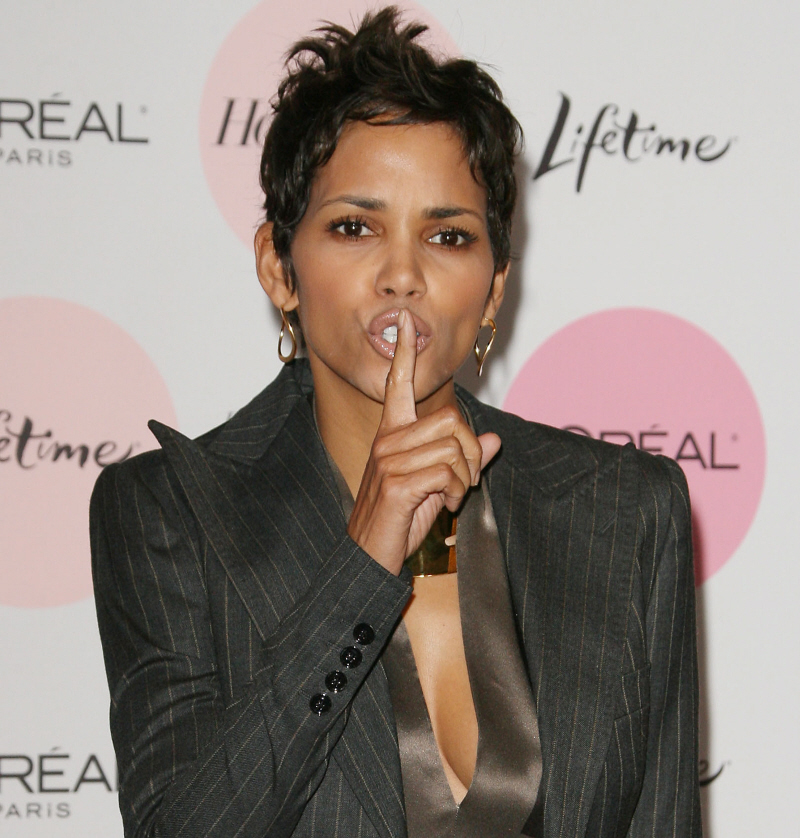 Weird news…? After this morning's report from Radar about Gabriel Aubry and Halle Berry calling a "truce" in their custody battle for Nahla, TMZ is now reporting that Halle Berry is in an LA courthouse, talking to the judge on her custody case. Meanwhile, Radar is reporting that Gabriel's lawyers have filed a motion to have the custody case dismissed. This is all so weird. But I have some theories I'd like to share after you read this:
Gabriel Aubry filed a motion yesterday to end his custody case and to dismiss his request for spousal support from his ex-girlfriend Halle Berry.

Halle and her legal team are currently at the courthouse in a closed hearing. As RadarOnline.com exclusively reported, Gabriel and Halle have reached a truce in their bitter fight over custody of their two-and-a-half-year-old daughter Nahla, and are even on talking terms once again.

Gabriel originally filed for joint custody on December 30, sparking a war of the words and a nuclear level fall-out between the couple.

Accusations flew and several negative items appeared in the press, but now, it seems the two have been able to put the past behind them and start anew for the sake of their daughter.

"I think both sides realized how out of hand things had gotten recently," a source close to the situation tells RadarOnline.com. "They both love their daughter and want to make sure her well fare comes first.

"Gabriel and Halle have spoken to each other and have committed to try and make things work, without the courts – Gabe's decision to drop his case is his way of showing Halle he's prepared to take a leap of faith and trust her once again."

"I feel she's black," Berry told Ebony magazine. "I'm black and I'm her mother, and I believe in the one-drop theory," referring to a dated expression indicating the notion that a person with one drop of black blood in their family is to be considered black.
[From Radar]
My theories, in no particular order:
1. Halle is back on her meds, and she realizes how crazy she was acting.
2. Gabriel is totally a flaming racist, and Halle is fine with it.
3. Gabriel really did have hard evidence of Halle's crazy, and he was using that evidence brilliantly as leverage.
4. Halle and Gabe both decided to act like mature adults, rather than two bratty little girls fighting over a doll.
5. Gabriel is totally a flaming racist, and he just realized *ping* that he doesn't want anything to do with Halle and his "one percent" black daughter, thus, he doesn't care about custody.
6. Halle figured out that it was cheaper to play along for now, and hire a hitman later.
7. Halle waved something shiny in front of Gabe's face.
8. Halle was tired of being compared to Mel Gibson.
9. I got nothing.
In the end, it was probably a combination of some of my theories. But I would LOVE to hear those tapes Gabriel has of Halle's crazy ass.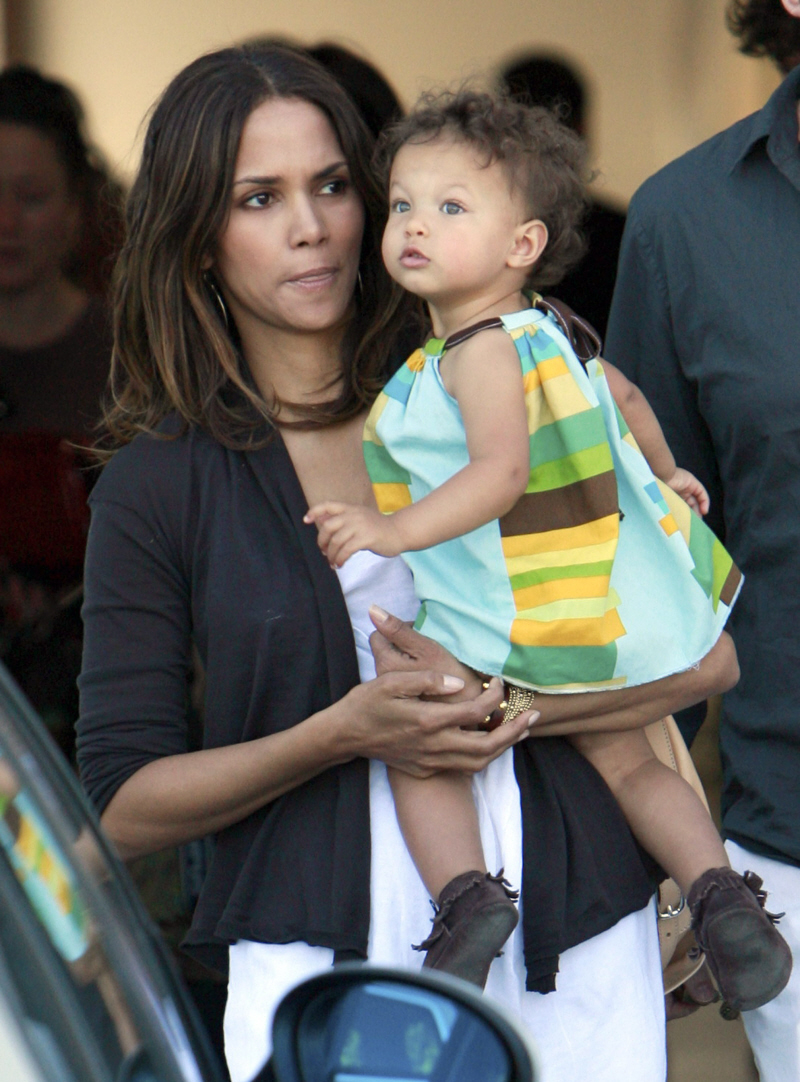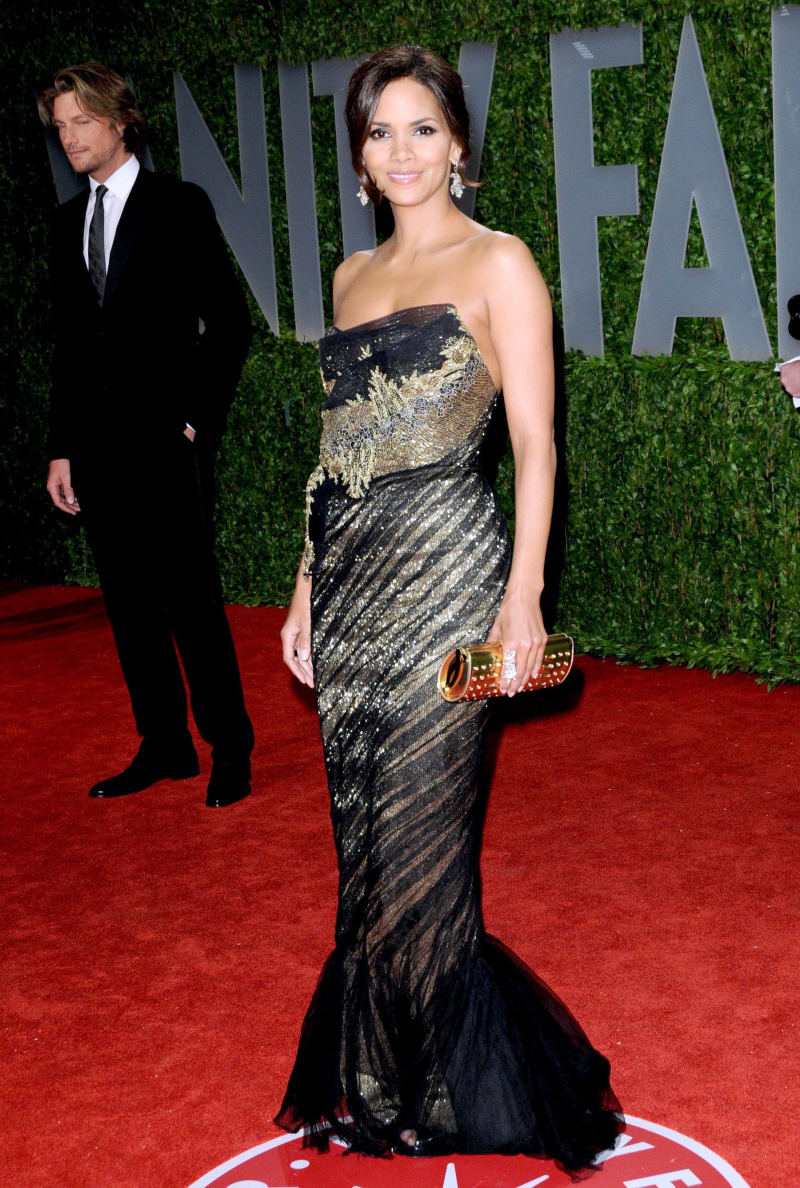 Photos courtesy of WENN & Fame.