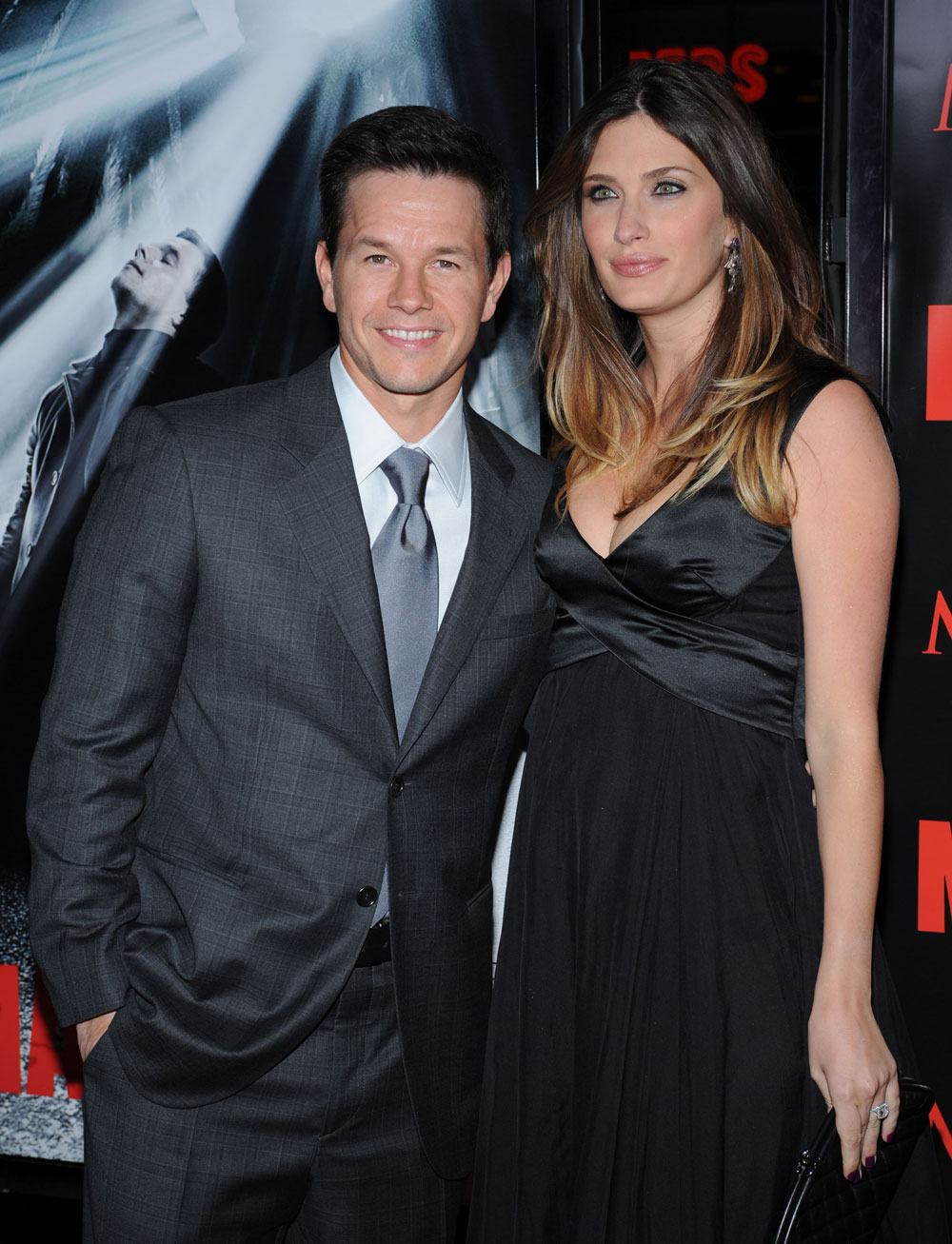 Mark Wahlberg is finally going to make it official and marry his fiance, model Rhea Durham, 30. Mark and Rhea have three children together, Ella Rae, five, Michael, two and a half, and Brendan, nearly a month old. Wahlberg told reporters at the premiere for his new action film, Max Payne, that he's going to marry Rhea next August in a small Catholic ceremony but that absolutely no media would be allowed and that there is no way he's going to sell photos to a magazine. He also reluctantly confirmed that his newborn son's name is Brendan. You have to respect his conviction about keeping some things private:
Mark Wahlberg has named his newborn son Brendan.

"It's for St. Brendan," he told Usmagazine.com at Monday's Max Payne premiere in Hollywood.

Glancing at his fiance, model Rhea Durham, he added, "Rhea didn't really want me to talk about anything that personal tonight. But his name is Brendan Joseph."

How is life as a new dad?

"It is the best! It's awesome," he told Us. "There's not as much sleep, though."

Now with two sons (and one daughter), he said the boys are taking over the house.

He joked, "We are outnumbered now!"

At a press conference over the weekend, Wahlberg revealed he and Durham will wed next August.

What will the ceremony be like?

"Catholic church, small, family only, no media!" he told Us. Laughing, he added, "And there will be no wedding pictures sold to any magazines!"
[From US Weekly]
Wahlberg also confirmed his statements about Saturday Night Live no longer being funny, but he softened it up a bit. Wahlberg told the NY Post over the weekend that the show wasn't funny when they asked him how he felt about a parody skit in which Andy Samberg mimicked Wahlberg talking to farm animals Entourage-style. To US he clarified "I just said I didn't think [the sketch] was as funny after seeing Tina Fey [do] Sarah Palin – that was pretty iconic, but I was flattered."
Wahlberg's fiance looks amazing and you would never guess she just had a baby a month ago if you didn't know it. Damn her. Good for him for making it official and for locking out the media. At least he's not a hypocrite about it and doesn't court them with his family when it suits him.