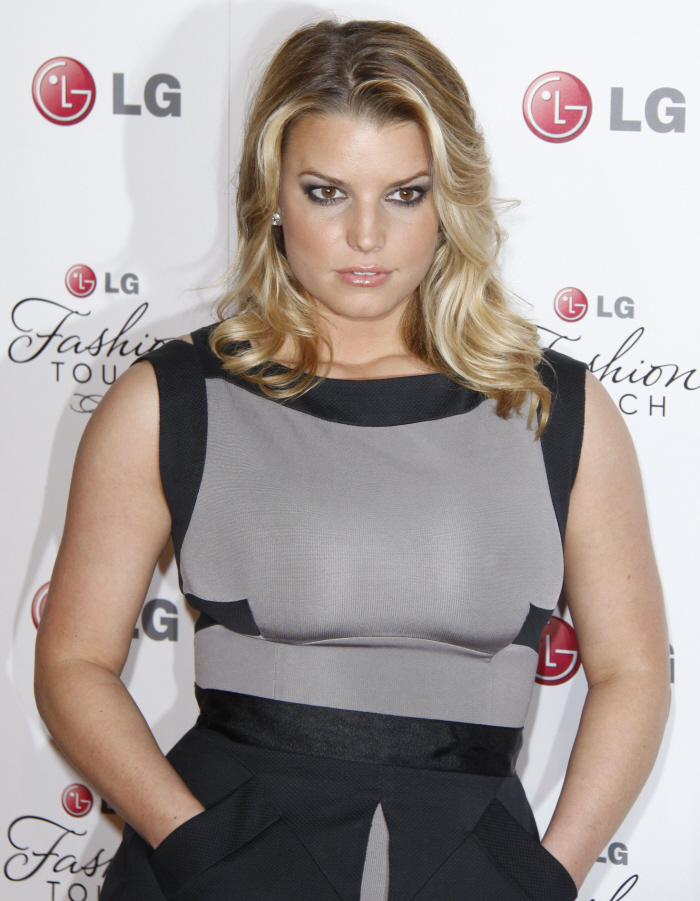 Throw this one in the same pile as Jennifer Lopez winning "Most Beautiful" of the year from People Magazine – Us Weekly has named Jessica Simpson their "Style Icon of the Year" of the year. For. Real. They're not just talking about her fashion lines – which, admittedly are doing very well. They're talking Jessica Simpson as a Style Icon, because she wears stuff like reindeer leggings (which were pushing their limit), translucent muumuus, and torn jeans to fancy restaurants. But… I have to say, Jessica's interview with Us Weekly is kind of cute. She uses a phrase that I'm totally going to steal. Take it away, Farty!
Describe your style.
JS: Very laid-back, with hints of flash. I love to wear denim with a corset, or the opposite: a flannel shirt over a dress. Even if I'm walking around my house in Uggs and my favorite yummy sweater, I still have on a headband or something cute.

Looking back, was there a risk that didn't work?
JS: High-waisted jeans are a risk for me – I'm short! They don't work unless I'm wearing major platforms and something flattering up top, but not a high collar. If I don't show my collarbone, I skew uni-boob. We have some high-waisted jeans coming out that I might try. But it does make me sweat, I have to say!

Who are your favorite designers?
JS: Donna Karan for evening, Alexander McQueen for spring and summer. I'd love to gift myself something from Etro, like a caftan. I love H&M, and Topshop for lower-end, trendy pieces.

Is Ashlee one of your style advisors?
JS: My sister can put anything on and it works. My curves are a challenge. I have to be more conscious of what I'm wearing so I don't look like a complete tool. Ashlee is a rock star!

Will you help design your wedding dress?
JS: I think every bride wants to be involved in that. I'm still trying to figure out what we're going to do about all of the plans. We have four dates floating around – we both have huge families, so I think it's going to end up being big!

What makes you feel sexy?
JS: Eric brings out my womanly side. Being loves – even when I'm blowing my nose – makes me feel sexy. Though I wouldn't say that you have to have a guy to feel sexy. I just own myself more now that I have someone to love for the rest of my life.
[From Us Weekly, print edition]
I LOVE "If I don't show my collarbone, I skew uni-boob." I feel the same way! It's like… once your boobs get to a certain size, you can really no longer wear high crewnecks or turtlenecks. You just look like a really heavy, mono-boobed blob. You have to show some skin up top just to look and feel normal. Oh, Jessica. I love you for that quote. I also loved the obliviousness of "High-waisted jeans are a risk for me." Um, REALLY? Because historically, most of Jessica's fashion disasters have started with high-waisted jeans, and it has nothing to do with her being short and everything to do with her thicker abdomen. Whatever, Farty!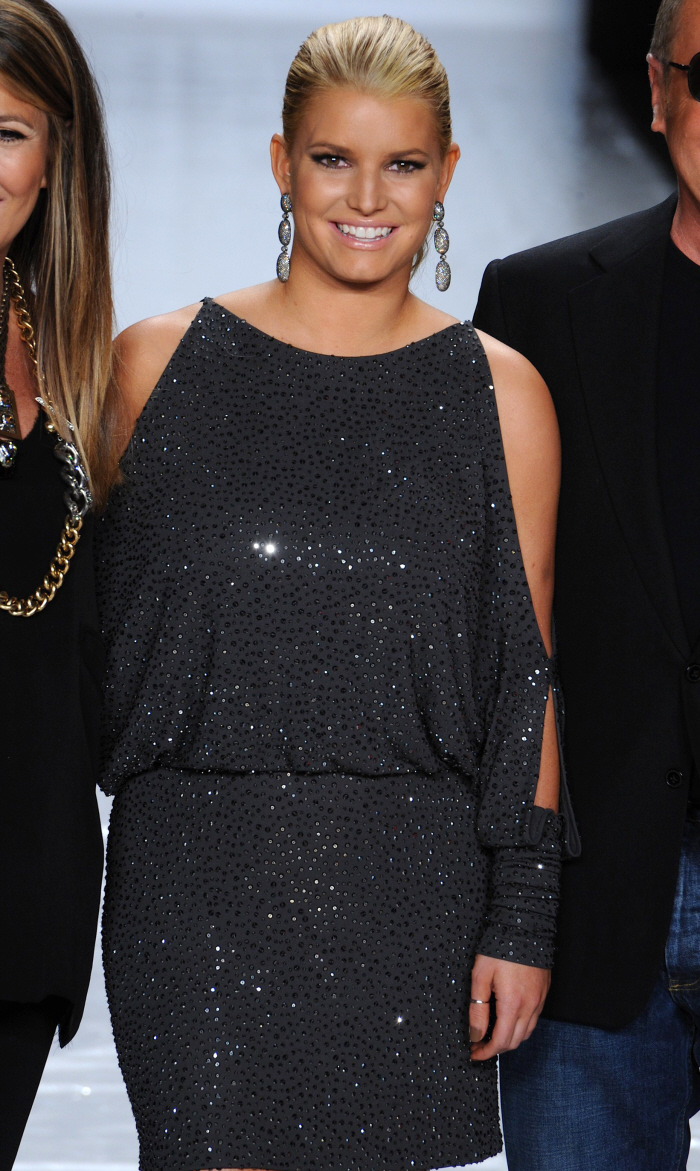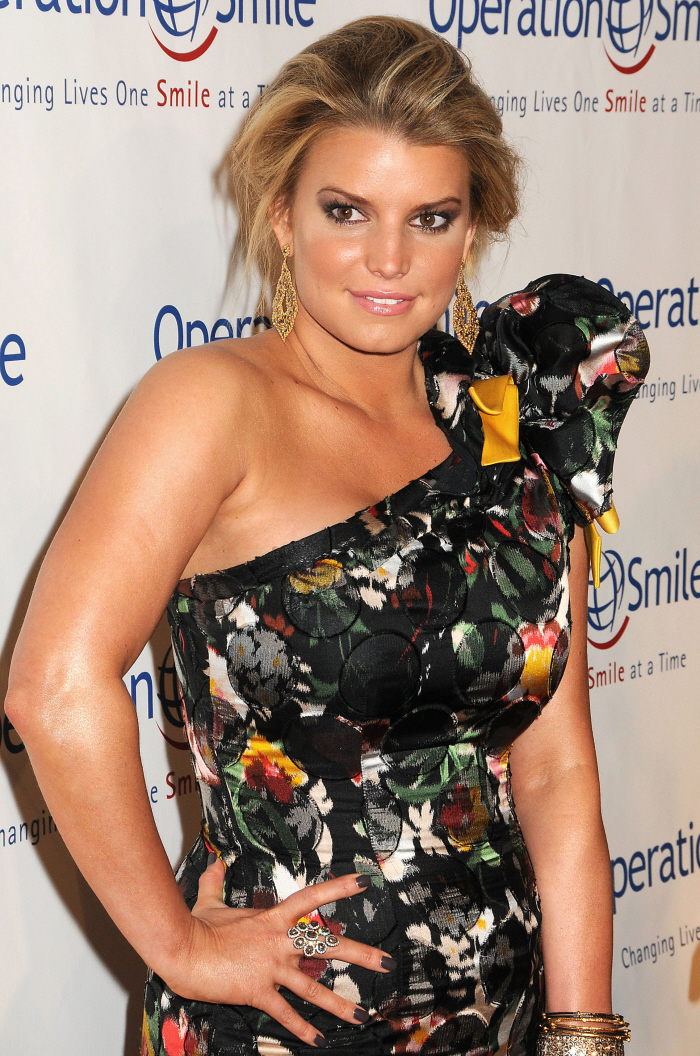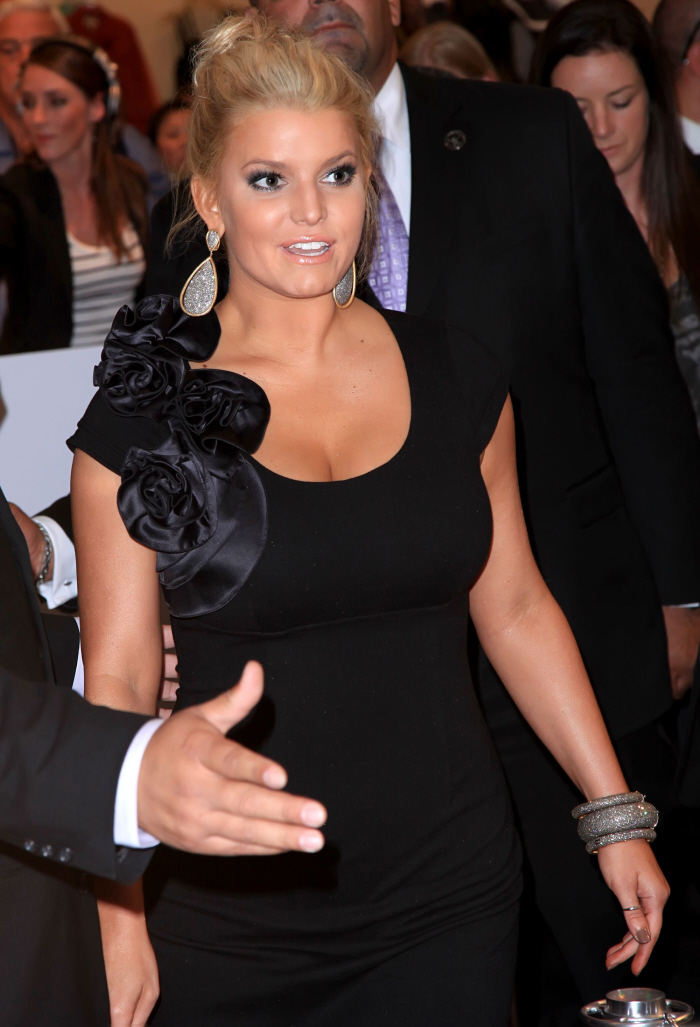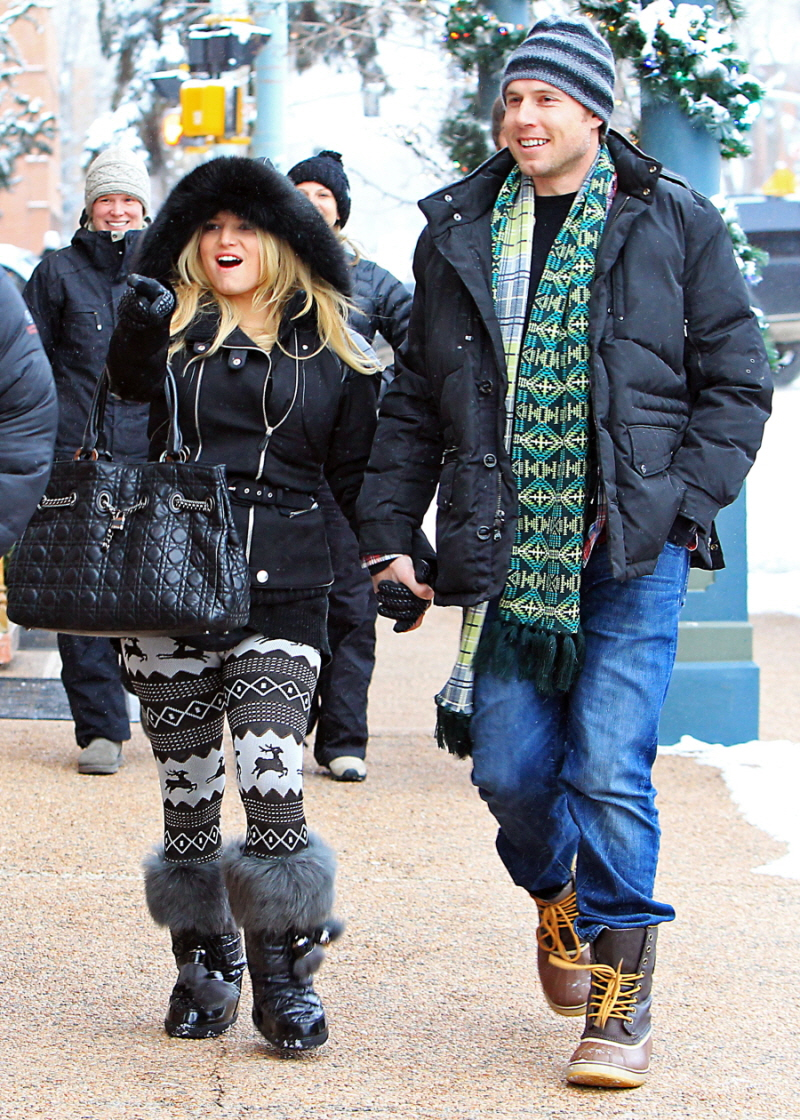 Photos courtesy of Fame & WENN.