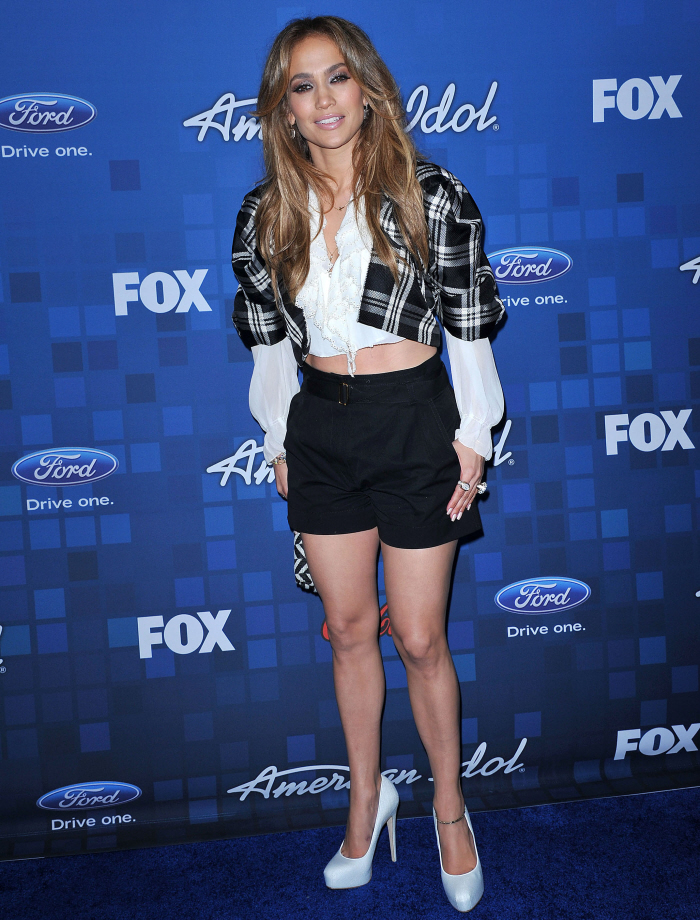 Gossip Cop had this exclusively several days ago, but I didn't run with it because I didn't want to believe that Jennifer Lopez was named People Magazine's "Most Beautiful" yet again. I'm pretty sure she got it in the early 2000s. It just seems like… meh. Yeah, I think Jennifer is very pretty, but I'd like to see some new ladies get the title. Can I get some Anne Hathaway into this junk? Maybe some Kate Middleton (it would be timely!)? How about some Jon Hamm? I mean, I know the "Most Beautiful" title traditionally goes to a lady, but WHY NOT THE HAMM? (I want that on a t-shirt.) So, blah, whatever, Jennifer is Most Beautiful:
Jennifer Lopez admits she loves glamming it up as a judge on American Idol or for her upcoming album, Love?.

But at home with husband Marc Anthony and their 3-year-old twins, Max and Emme, Lopez is a zero-makeup kind of mom. "That's when I'm my happiest," she says in this week's exclusive cover story. "Just being able to touch my face and rub my eyes and put my fingers in my hair and not having to worry about messing it up. It's so much better."

From her skincare regimen to her grueling workouts and portion-controlled diet, Lopez says she makes a concerted effort to stay in top form. "The thing is, it's part of my job," says the singer, who ran a triathlon six months after she gave birth. "I don't want anybody thinking it's easy. It does take time and it's hard work. HDTV wide-screen is nobody's friend!"

Lopez, 41, also has learned valuable beauty tips over the years, and says daughter Emme is starting to prove she's her mother's child. "She is very girly-girl, just like me since I was very little. She loves for me to paint her nails," Lopez says. "She lays out her clothes on the floor like I do with my stylist and she's like, 'This matches very good!' "

And what about son Max? "He wants to paint his nails too. Because for him, it's just paint. He's like, 'I want the blue!'" Lopez says, laughing. "Then Marc is like, 'Why are Max's nails painted?!' But he won't sit still so it's only like two nails."

As for being called a "diva," she says, "I kind of like it. We've kind of owned it now. But I certainly don't like and I've never been a person who has what they call 'diva behavior,' which is something they tried to pin on me for a long time."
[From People]
Bitch, you're a diva and you have committed thousands of acts of diva-hood over your lifetime. Own it. Acknowledge it. Love it. Stop trying to play like you're just some normal working mother who can relate to all of the moms out there. But that's who Jennifer is trying to be now – she's all mainstream now that she's on American Idol. J.Lo is Middle America. Guess how Middle America she is? She sends her nannies to Target. FOR REAL.
Apparently the other big names on the "Most Beautiful" list include a who's who of C-list bitches in desperate need of good publicity. Zac Efron… Jessica Alba… Anne Heche, Hayden Panettiere, Angie Harmon. Ugh. Also included: Clooney, Bullock and Beyonce.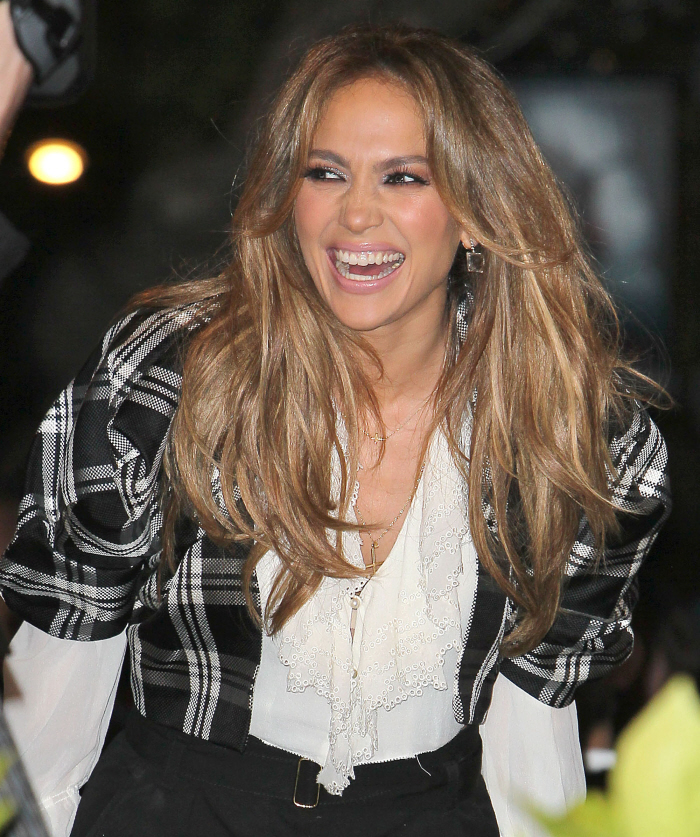 Photos courtesy of WENN.