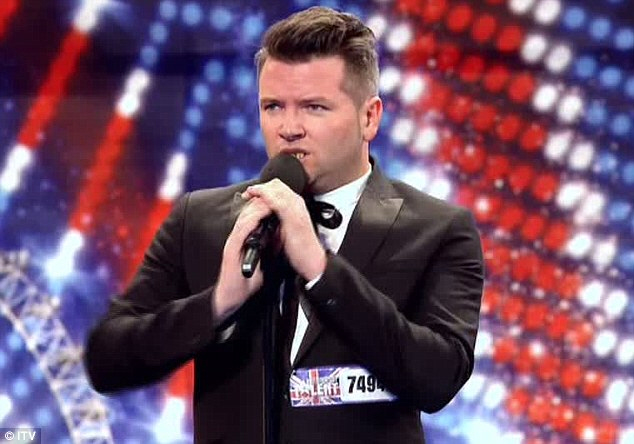 I don't watch these signing or talent competition shows, but the next day, if the headline is fetching enough, I will watch videos of some of this stuff online. Since Susan Boyle stunned the judges and the audience of Britain's Got Talent in 2009, most reality competition shows have been trying to push viewership by promoting some competitor as "the next Susan Boyle." It's become a code for "old(er), kind of funky, but talented." Such it is with the latest "new Susan Boyle," a Scotsman named Edward Reid. He performed on Britain's Got Talent a few days ago, and now everybody is talking about his saucy performance of traditional children's nursery rhymes. Here you go:

Edward Reid Sings Nursery Rhymes to Run backing… by UCANLEARNPOKERdotCOM
I like when he's ba-baaing. It cracks me up. Doesn't this sort of remind you of George Michael? I imagine this is how George Michael would sing nursery rhymes. Which makes me like it more.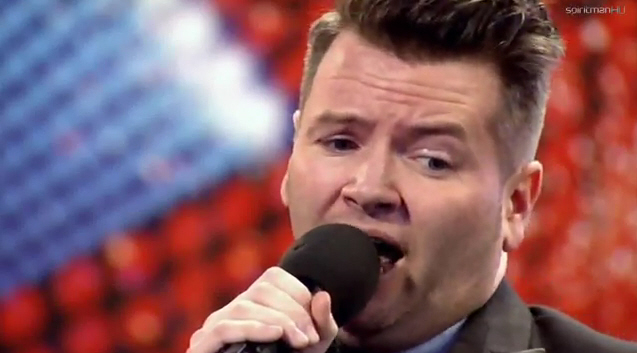 Screencaps from the video, courtesy of ITV.