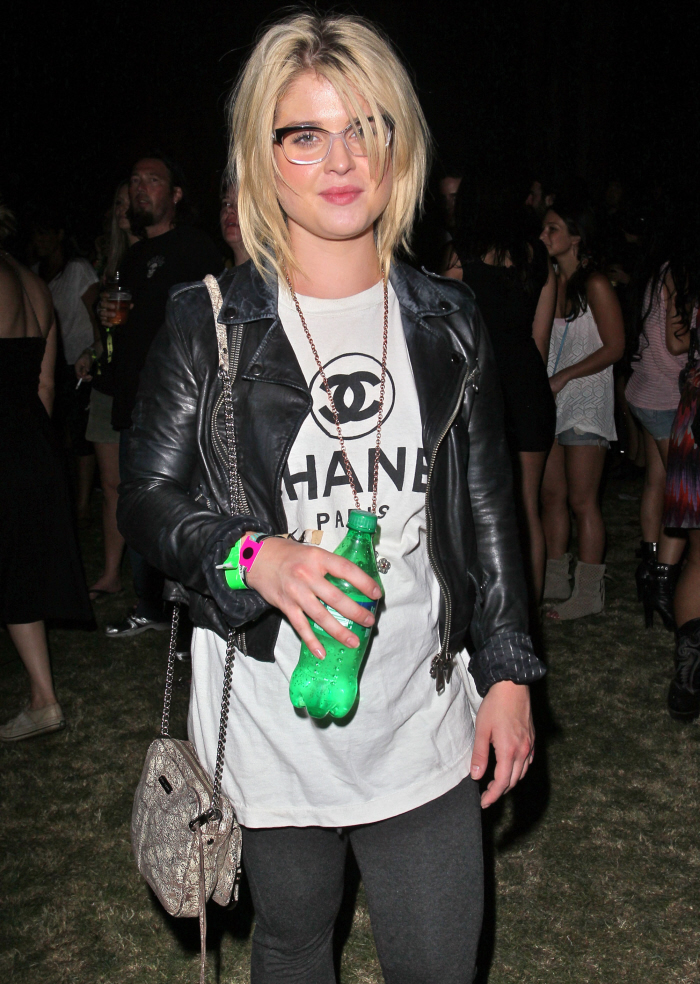 Despite my general dislike of not-so-bright girls who don't actually DO anything, I find myself liking Kelly Osbourne in a general way. I'm not saying she's one of my favorites or anything, but I've liked some of her interviews and I don't think she's as bad as some of you think. And for some reason, people like to talk about her and whatever she's wearing and how she's gone legit, career-wise, these days with a new gig modeling for Material Girl and a spot on E! Fashion Police. All of this new legitimacy came shortly after Kelly lost a great deal of weight, and I suspect the legitimacy will only last as long as Kelly keeps off the weight. So… is she gaining some weight back? Kind of. Over the past month, I've seen some photos of her and read some reports about Kelly and her (alleged) weight gain. But then as I was looking through the new photos of her yesterday, I didn't really see it, which makes me think she probably put on a few pounds and took them off very quickly. And now Kelly is denying that anything ever happened:
Everyone wants to weigh in on Kelly Osbourne's weight. The 26-year-old actress and reality star told Us Weekly that she's happy with her body, "but for some reason, the media isn't!"

"[The media keeps] writing that I'm getting fat, and I'm not–I'm the same size," she told Us on Sunday at the after party for the documentary God Bless Ozzy Osbourne.

"I work out half an hour a day and just eat what I want and I'm happy, so I don't really care," she said.

After shedding forty pounds, Osbourne told Us in February 2010: "I took more hell for being fat than I did for being an absolute raging drug addict. I will never understand that."

The outspoken star said she's accepted "that harsh reality where I woke up and one day realized 'I am my mother!' But…if I could be anyone, I'd be her!"

One thing both women have in common? Their brutal honesty. "What's the point in lying?" Kelly mused. "If you've got skeletons in your closet, some a**hole's gonna dig them out, so just be honest."
[From Us Weekly]
It's kind of impressive that she can maintain that kind of weight by only working out a half an hour. Do you believe her? Meh. I think it's more likely that she did gain a little bit and she just took it off quickly. And I'd just like to say, for the record: It doesn't matter to me what size Kelly is. I'm happy that she lost weight and got healthy, but most women who struggle with their weight will yo-yo throughout the years, and blaring headlines about weight gains or losses are… well, they're kind of mean, I think. I embrace some chunk on the ladies. Some do not. I think Kelly looks fine/cute at this current size, and I think she would still look cute with ten or twenty extra pounds. Same with Scarlett Johansson, same with Kate Middleton, same with just about everybody. Why are we so obsessed?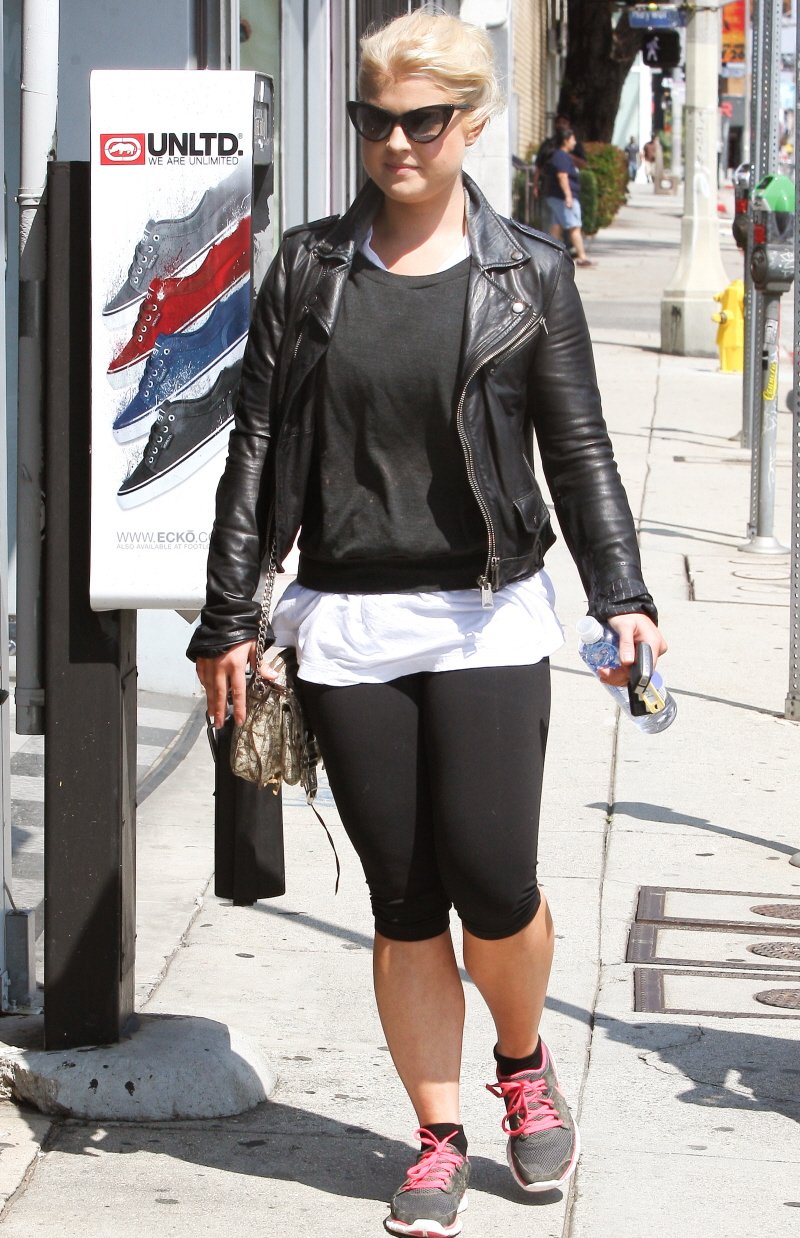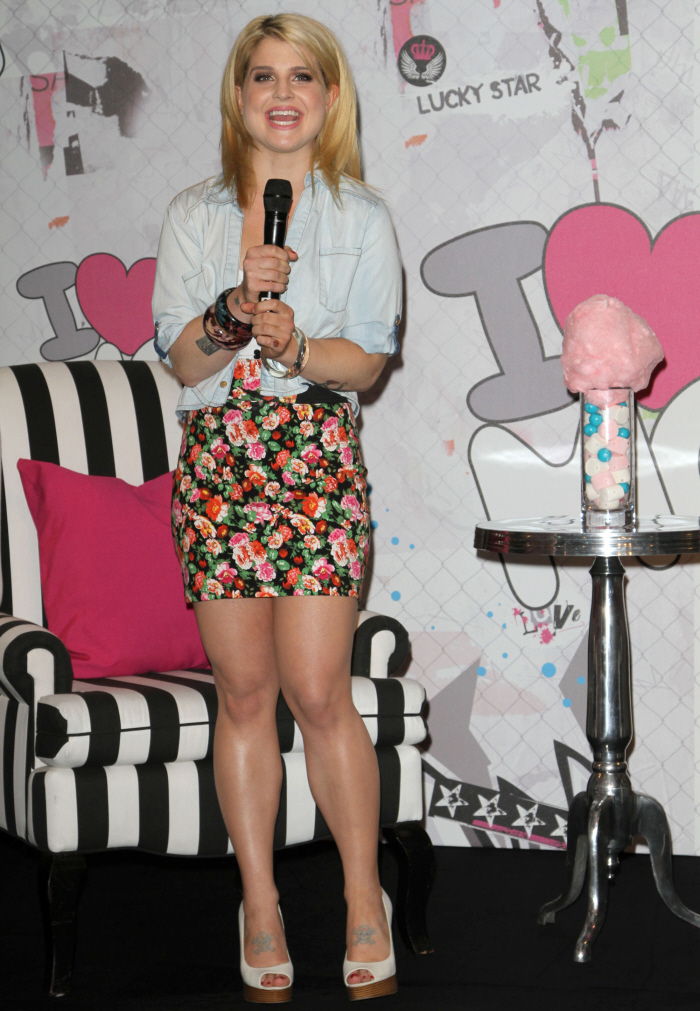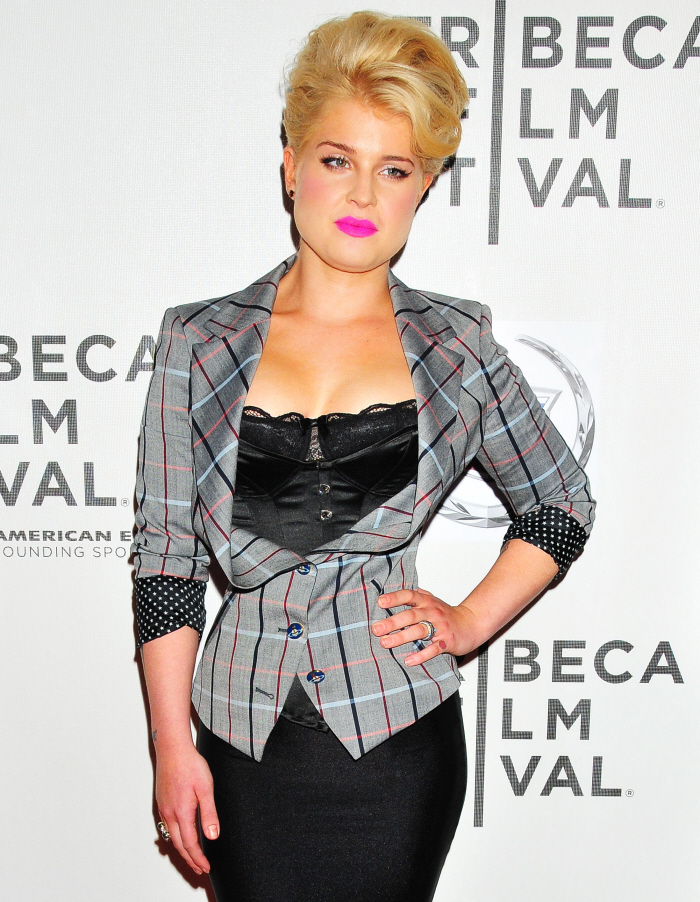 Photos courtesy of Fame & WENN.