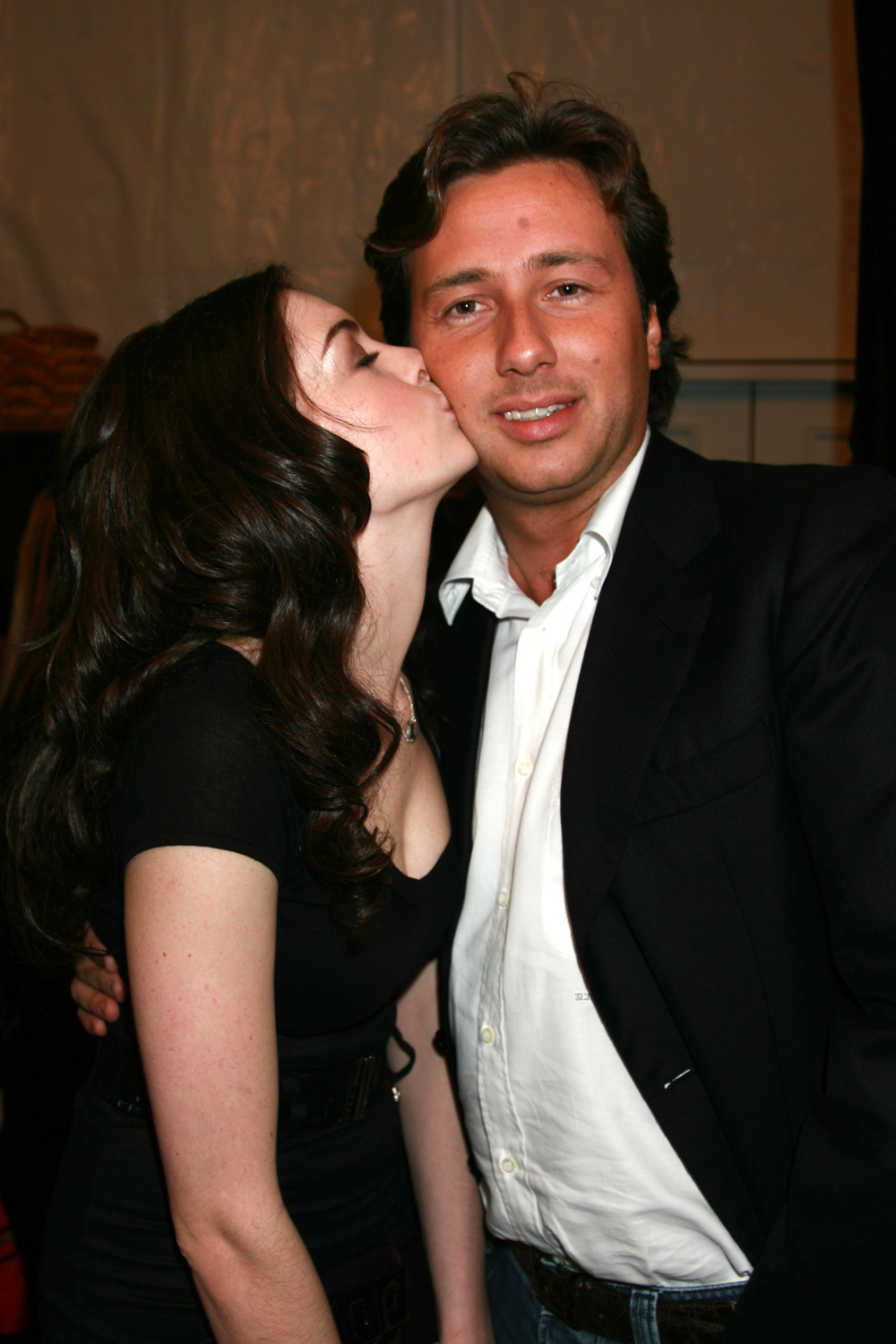 Poor Raffaello Follieri. The guy really has had a super hard life. First he somehow got Anne Hathaway to date him. Then, fearing he didn't have enough money to keep her interested, he tricked a lot of unknowing investors into giving him millions of their money, which he used for necessary purchases like yachts and jewelry. Now Follieri is arguing that he shouldn't have to do as much jail time as he originally agreed to because his crimes were really the fault of all the rich people around him.
The lawyer for conman Raffaello Follieri begged a judge Tuesday to go easy on Anne Hathaway's ex, vowing the scamster will return to Italy, never to be heard from again.

Flora Edwards blamed the 30-year-old entrepreneur's downfall on his zest for the Hollywood lifestyle, complete with starlet girlfriend Hathaway at his side, while he crisscrossed the globe in private jets.

"He was surrounded by movie stars and celebrities and this young man who neither drinks nor smokes was intoxicated with it all," Edwards wrote in a letter sent to Judge John Koeltl, who will sentence Follieri on Oct. 23.

"Unfortunately, he lacked the resources to maintain the opulent lifestyle of his new friends. Even more unfortunately, he had almost unfettered access to hundreds of thousands of dollars with few controls on his spending ability, until it was too late."

Follieri pleaded guilty last month to swindling investors out of $2.4 million by overstating his ties to Vatican insiders willing to steer him sweetheart deals on church properties in the U.S.
[From the Daily News]
Stupid Anne Hathway for getting poor Raffaello Follieri into this mess. Clearly all he was trying to do was take care of her and provide her with the essentials. I mean it's not like she's probably got some money of her own. And she might have died without all those diamond baubles! He saved lives!
The funniest part of the whole brief is that his lawyer actually says, "'The road to Hell is paved with good intentions,'" according to TMZ. I know this is generally frowned upon, but if I were the judge I'd lock that lawyer up for using such a bad cliché. Everyone knows the road to hell is paved with money and sexy ex-girlfriends.
Here's Anne Hathaway at Elle's "Women in Hollywood Event" at the Four Seasons Hotel in Los Angeles on October 6th. Images thanks to WENN. Header from when Hathaway and Follieri were still together. Image thanks to Bauer-Griffin.