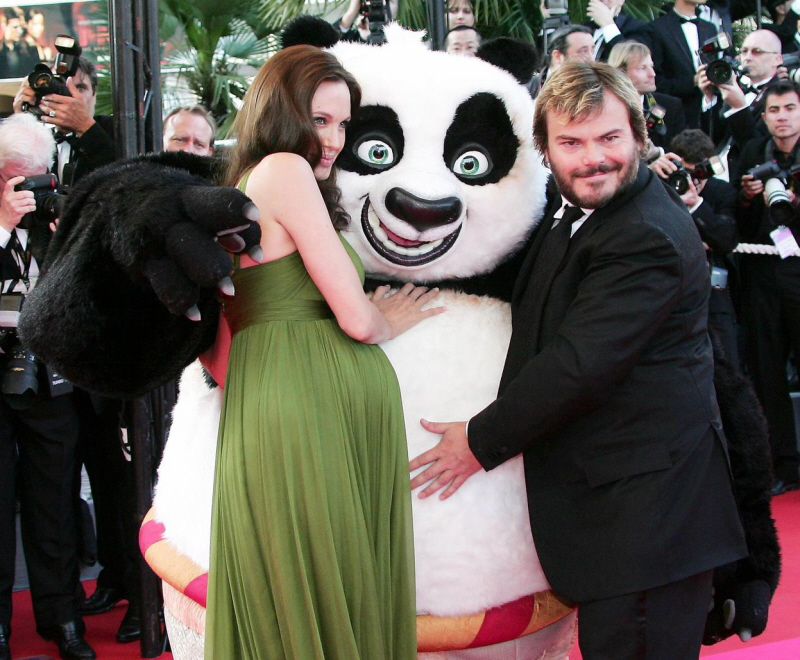 Angelina Jolie is due in Cannes tomorrow! Yay! She and Brad both have projects to promote at the film festival, and hopefully we'll have some new photos of her tomorrow (fingers crossed). Brad is promoting Tree of Life, which will be getting a big rollout at the festival, and Angelina is promoting Kung Fu Panda 2. Angelina and Jack Black were memorably at Cannes in 2008 promoting the first KFP – that was when Jack "outed" Angelina's pregnancy with twins. Anyway, as I'm reading more interviews from Jack and Angelina, it strikes me that they seem really sweet together. Who would have thought it? Jack and Angie, two crazy kids, making it work (friend-wise). Here's a new cute story about Jack and Angie:
Jack Black told the world that Angelina Jolie was pregnant with twins three years ago, when their animated comedy "Kung Fu Panda" played at the Cannes Film Festival then. And what does Jolie do? She sends a lovely present to Black's own pregnant wife, Tanya Haden.

Black and Jolie, who are returning to Cannes this year for interviews and photos to promote "Kung Fu Panda 2," recalled her nice gesture during a recent interview in Los Angeles.

"You were preggers, and I spilled the beans," Black reminisced alongside Jolie about how he let slip during a 2008 Cannes interview that she was carrying twins. "And my wife, Tanya, was like, `That is the most amazing maternity dress I've ever seen.' You had this gorgeous gown, and she was less preggers, but she had one on the way as well. And you're like, `Oh, thanks.' And then, what do we get in the mail like the next week? That gown," Black said to Jolie. "You sent it over. It was one of the sweetest gifts of all time."

Wednesday and Thursday's Cannes visit is the third trip to the festival that Jolie and Black have made together. Their first was in 2004, when they and voice star Will Smith rode a giant inflatable shark in the Mediterranean to promote their animated adventure "Shark Tale."

Before that, Black and Jolie had only met in passing, but "that float on the shark was the beginning of a blossoming friendship," Jolie said. "That was our bonding moment."
[From HuffPo]
This story will probably be the jumping off point for several tabloid stories about Angelina screaming at Brad, then hopping on her motorcycle to Jack's house, where she and Jack make sweet, dirty love on a pile of whips. Why haven't the tabloids ever connected Jack and Angelina? Those stories would be so much fun!
I think this is the maternity dress Jack is talking about. It is really pretty! One of the prettiest dresses she's ever worn.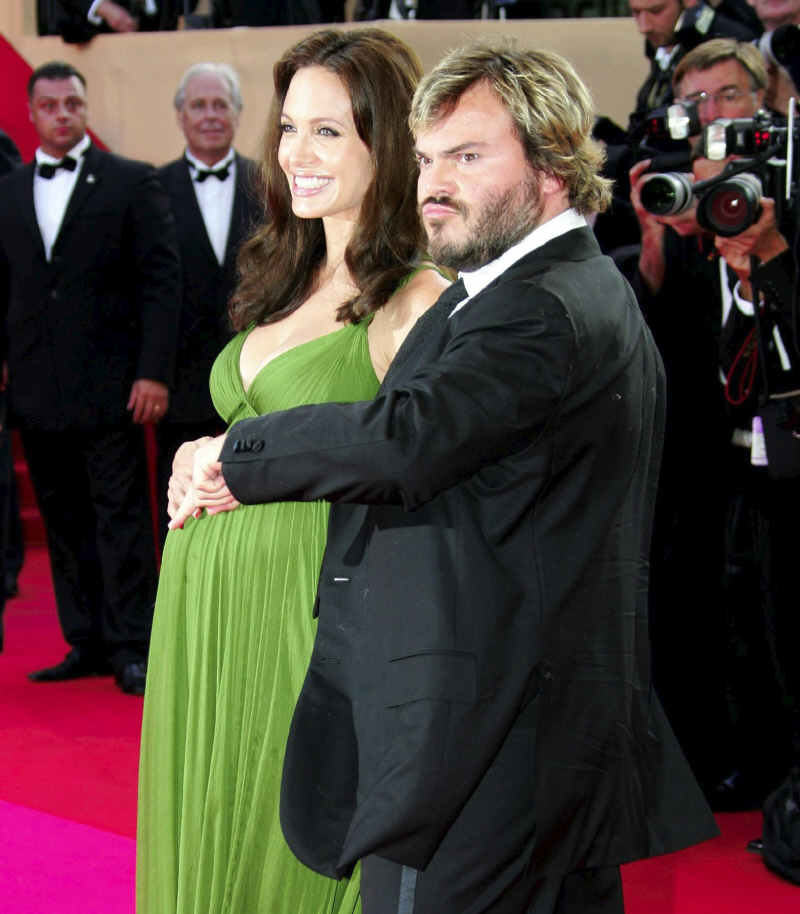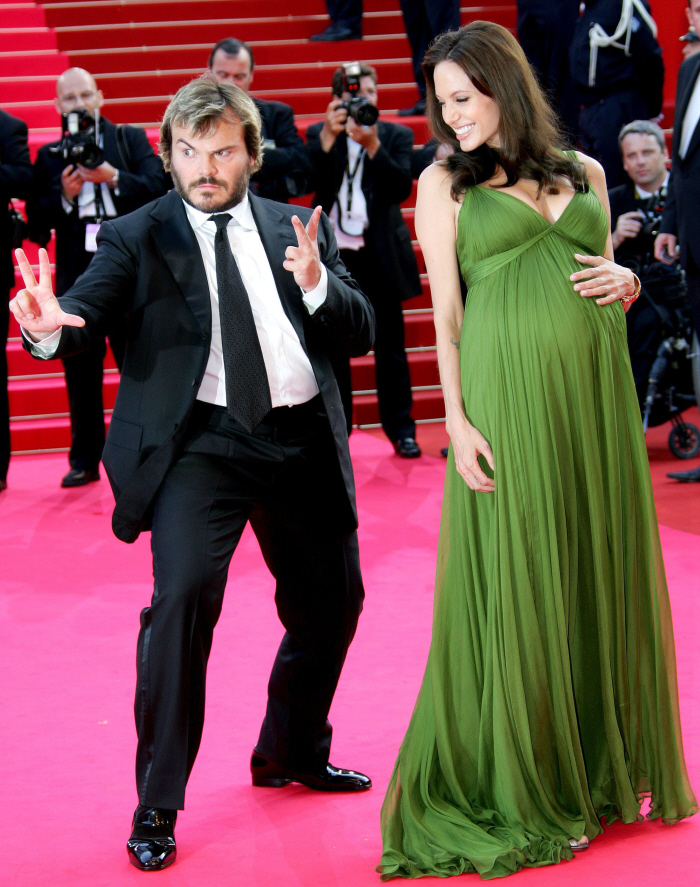 Photos courtesy of Pacific Coast News & WENN.