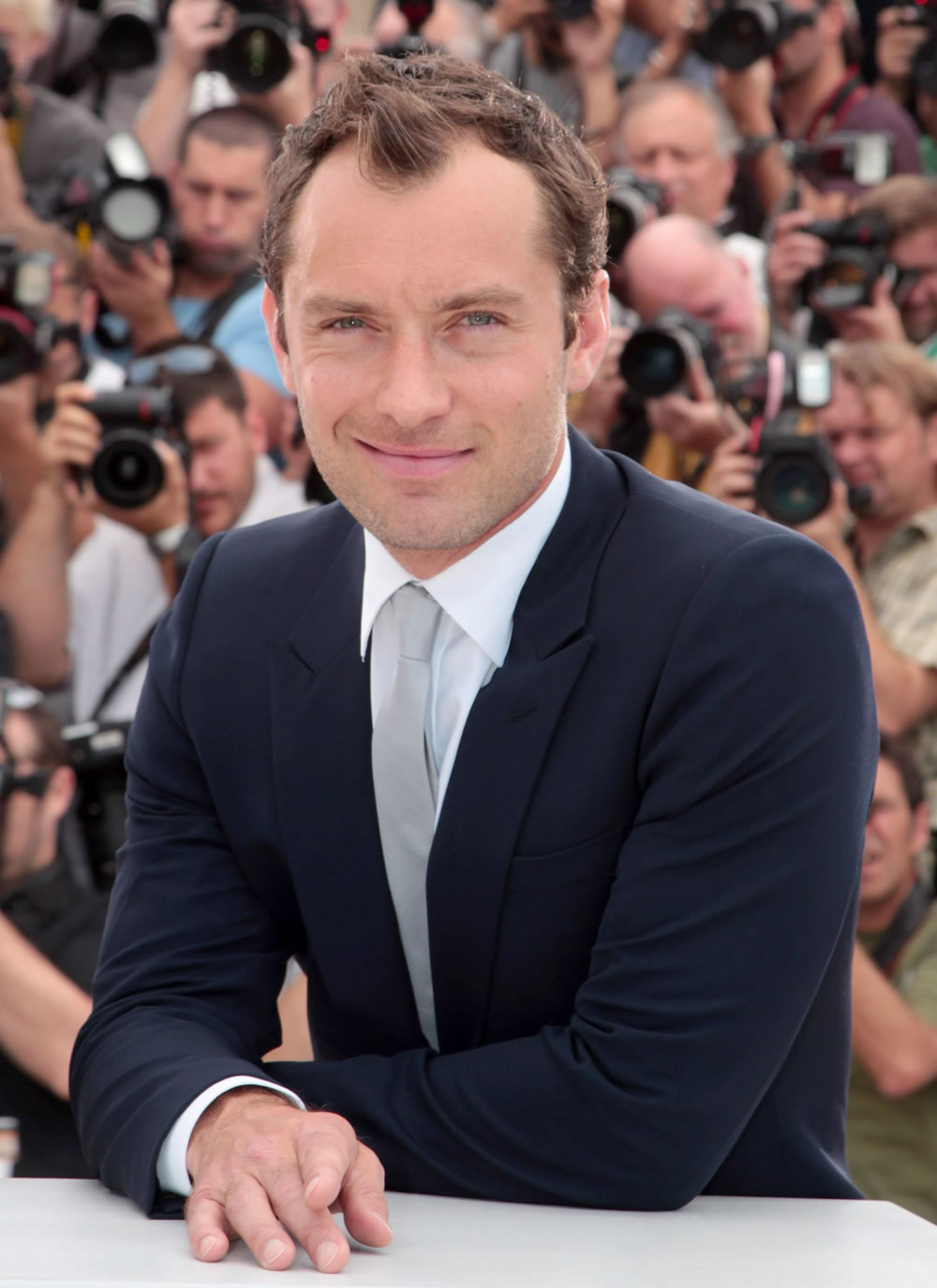 Honestly, we've been having a bit too much fun with the entire running joke that Jude Law will impregnate someone at Cannes. It's such a ridiculous yet highly probable notion, and I'm completely unable to stop hearing Barry White music every time I look at these new photos of serious/reflective/professional Jude acting out his duties as Juror.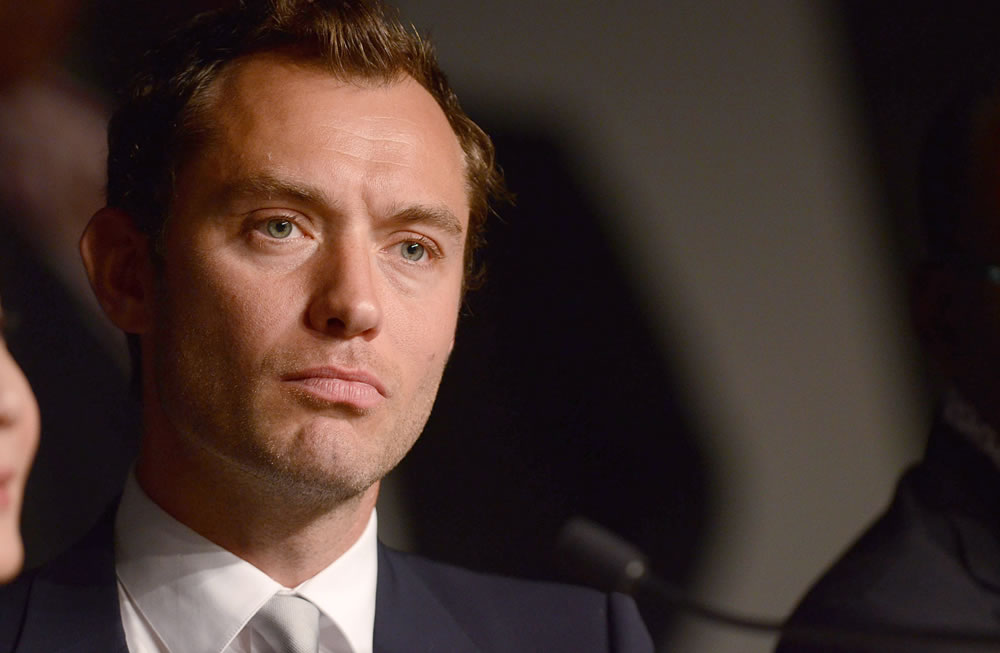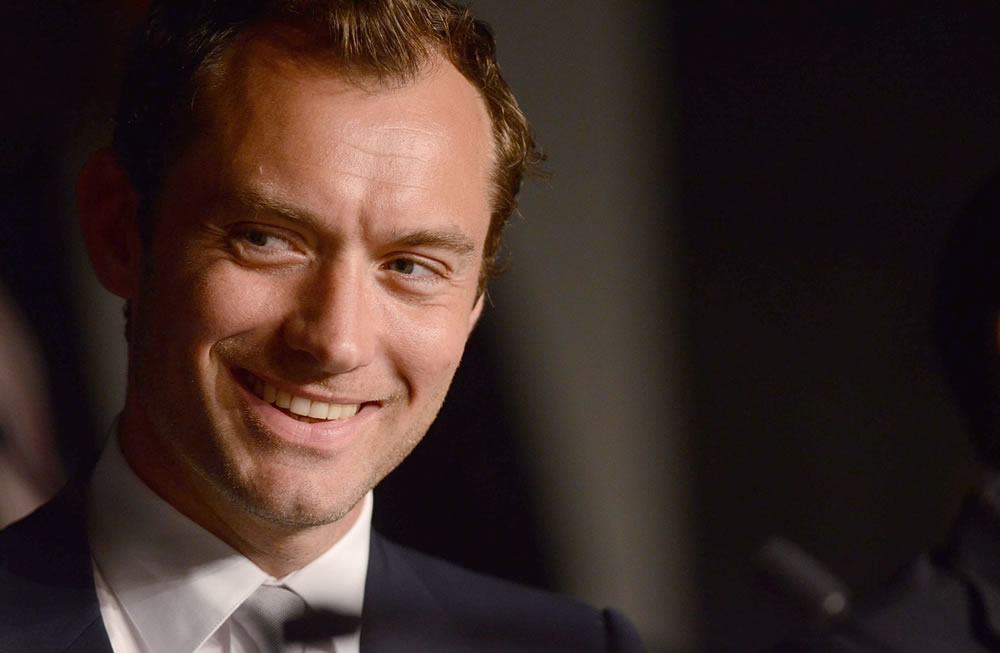 Admit it — you hear the music too, right? Despite Jude's real-life (and well-founded) reputation as a manwhore, however, the actor laments that his days as an onscreen loverboy have passed. He points towards evidence of this fact within his new role as the wronged husband in the latest adaptation of Anna Karenina, according to Daily Mail's Baz Bamigboye:
Jude Law is mentally preparing himself to play the spurned husband in Anna Karenina opposite Keira Knightley.

That's not a role Jude has ever played on screen — and certainly not off it.

"I'm the cuckold. I'm the husband she discards," the actor joked as we chatted at the official opening night dinner for the Cannes Film Festival, adding ruefully: "I can't play the dashing young blade in films any more, those parts don't come to me."

Jude is sitting on the festival's jury with the panel's chair Robert De Niro and fellow Hollywood star Uma Thurman.

He told me he was excited to be working with director Joe Wright and that Tom Stoppard's adaptation of Tolstoy's classic novel was a masterpiece in itself.

"It's an excellent screenplay, you just want to be a part of it," he added.

As I revealed when this column broke news of the project last November, Keira will play the eponymous heroine, who humiliates her husband Karenin when she falls for handsome army officer Count Vronsky.

Aaron Johnson will play Vronsky. And Wright told me he's hoping to also cast Saoirse Ronan, who was in his adaptation of Atonement alongside Keira, and can be seen on screens now in his scorching psychological thriller Hanna.
[From Daily Mail]
Aww, poor Jude! He does sound a bit regretful that he won't be shagging Anna Karenina senseless as Vronsky, doesn't he? Well, he can rest assured that playing the jilted husband will demonstrate some flexibility in the acting department. As opposed to, you know, the flexibility that he often seeks in his random and various bedmates. Fortunately for Jude, he's highly in demand not only in cloakroom closets but also on the big screen, and we'll see him later this year in Contagion: The Sienna Miller Story as well as A Game Of Shadows, which is Guy Ritchie's follow-up to Sherlock Holmes. Remember, more paychecks = incentive to impregnate more women. Get in line, bitches!