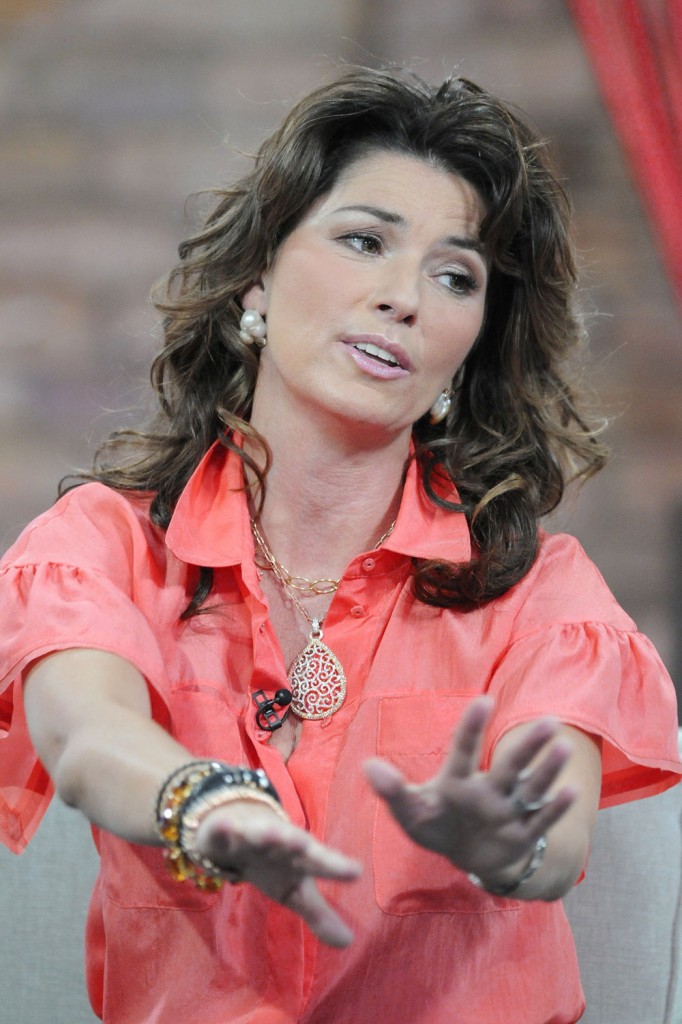 I thought Pippa Middleton was on the cover of People last week, but my aunt lent me her newsstand copy of the latest People and it had Shania Twain on it in with the title Finding Love After Betrayal. As we've heard before from Shania, she really blames the other woman for her husband cheating, when she should have just as much ire, if not more so, for the ass whose bullsh*t she dealt with for 15 years. The thing is, the other woman was Shania's best friend, her only friend in Switzerland, where she felt lonely and isolated in her multi million dollar estate.
People's interview with Shania confirms In Touch's story that Shania has barred the other woman from seeing her son, despite the fact that she sees the other woman's daughter all the time. (Since she married her ex husband's mistress' estranged husband.) People also has the detail that Shania's new husband was the guy who broke it to her that their spouses were cheating on them. This is some Shakespearean shizz. I love what Shania writes about the mistress. It's like she's spitting it out with a sneer and giving her the evil eye at the same time.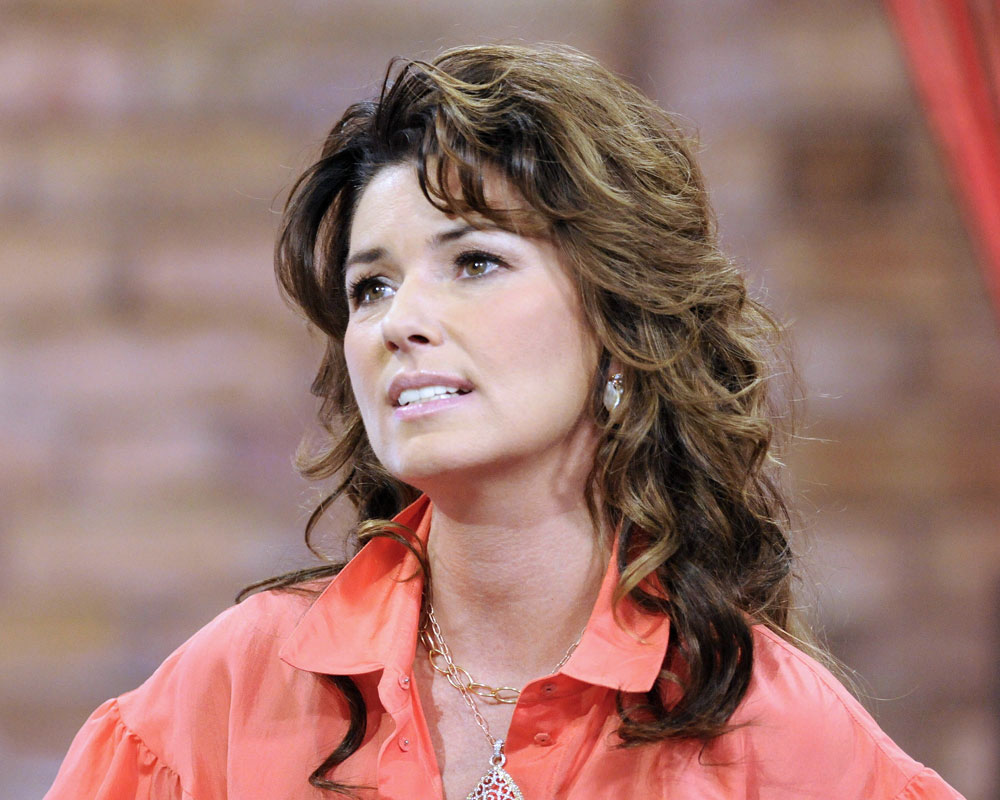 She took a break [from her career] in 2004 and settled with Lange and their son Eja, now 9, in Switzerland – she she barely knew a soul – and "the isolation started to spiral," she says. "I wasn't expressing myself anymore."

At the same time, she and Lange were growing apart. "It's very hard to be honest with yourself when something's just not working," says Twain, who devoured self help books. "Mutt had already made up his mind on what was going to be done, but I was in the dark."

In March 2008 Lange told her he wanted a divorce. The next day Theibaud broke the crushing news that he believed his wife, Marie-Anne – her best friend, to whom she had confided her marital problems – was having an affair with Lange… The double betrayal sent her into a tailspin…

[Twain writes] "Fred explained that his wife had spent some time with my husband in luxury spas in the area over the last months. Of course, I demanded proof, and outside of what he'd witnessed personally, he had the classic evidence in the form of phone bills, hotel information and receipts, and the memory of a garter belt and lingerie he saw packed in her luggage. She was meant to be going away for time 'alone.'"

Twain reserves most of her ire for Marie-Anne; even now, she utters that name only once in the course of an interview. "I hated her," she writes in the book. "I was disgusted that another woman's lust for a lifestyle upgrade was worth the devastation of my family…"

In truth, the one time she did encounter the other woman, not long after the split, "I had a total panic attack," she says. "I just told her that she was a bad person – that's all I could get out! When I left her, I thought, 'You're such a wimp, you coward!' That was my big moment, and I blew it!"

Today Twain has no interaction with Marie-Anne and won't allow her to have any contact with Eja either. "I just have no desire," she says. "In fact my desire is to avoid her!"
[From People Magazine, print edition, May 23, 2011]
Ok, I get it now. I get that it was her best friend, that the woman lied to her when she confided in her that she was worried about her husband acting strange, and that the friend was committing the ultimate act of betrayal behind her back. So, though, was her husband if not more so. If this stupid wench wasn't around he would have found another one to cheat on Shania with, he was just looking for an excuse. Same goes for this Marie-Anne person and her relationship.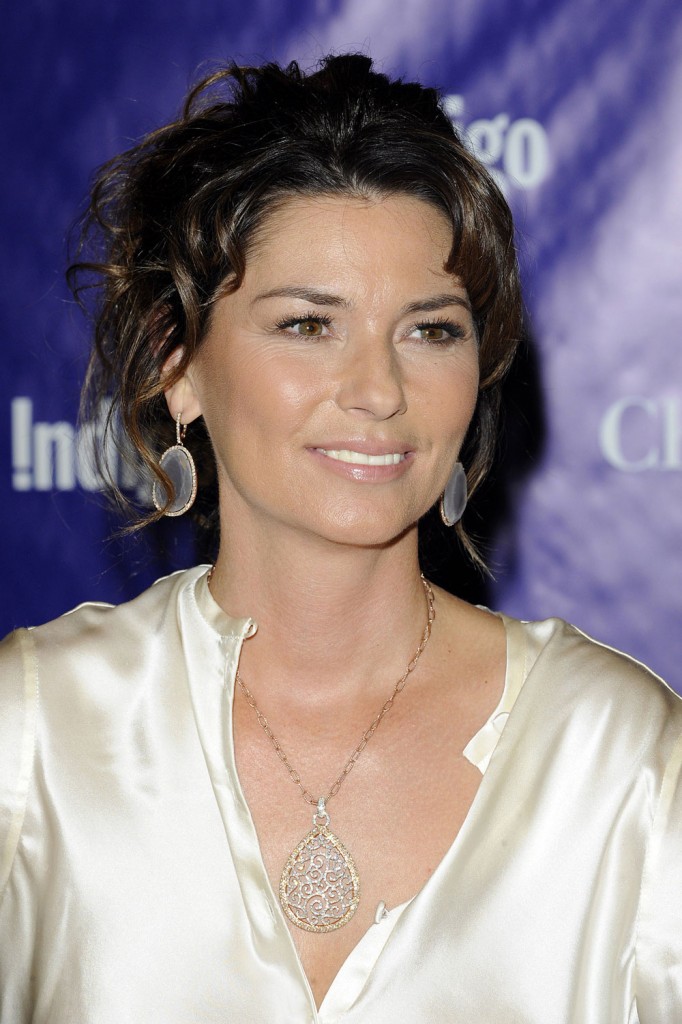 Shania is shown on 5/9/11. Credit: WENN.com