I'm kind of over Shia LaBeouf. I used to like him in an inappropriate cougar way, and fantasize that someday his dirtlip would tickle my thighs. Not so much anymore. Nowadays, he's just kind of gross to me. Anyway, Shia appears on today's Ellen, and she asked him about the February incident where Shia probably got his ass handed to him in a drunken bar fight. Radar's sources – mostly people in the bar when the beat down happened – claimed that while Shia didn't really start the fight, he was being a drunken ass in general, and that kind of behavior is nothing new.
Nobody wants a beef with Shia LaBeouf!

The Transformers star stopped by The Ellen DeGeneres Show on Monday and explained what happened during the infamous February 2010 bar fight that landed him in handcuffs.

"I walked out to have a cigarette. I was away with some friends. Some guys instigated me and that's what it was. Some name calling," LaBeouf, 24, said. "I didn't know them."

"It was just an awkward situation," he lamented. "I'm not trying to challenge anybody either… People get drunk, people get crazy."

No charges were filed, and LaBeouf isn't too worried about his public image.

"The only opinion that really counts for me, and I don't care how cheesy it sounds, my mother's opinion is very — it's a serious deal for me," he said. "It's really the only honest opinion I feel I truly have and the only opinion that matters in my life."
[From Us Weekly]
Ah, another shout-out to the sexiest woman in the world, his mom. I actually like when Shia talks about his mom. He really does adore her. As for his explanation of the bar fight… eh. I'll buy it. Shia isn't trying to make himself out to be some "pity poor me" victim, he makes it sound like everybody was drunk and making bad decisions, but the other guy started it, which I believe.
Also: how coked up with Shia in that video? He's always been a fast-talker, but that is just ridiculous.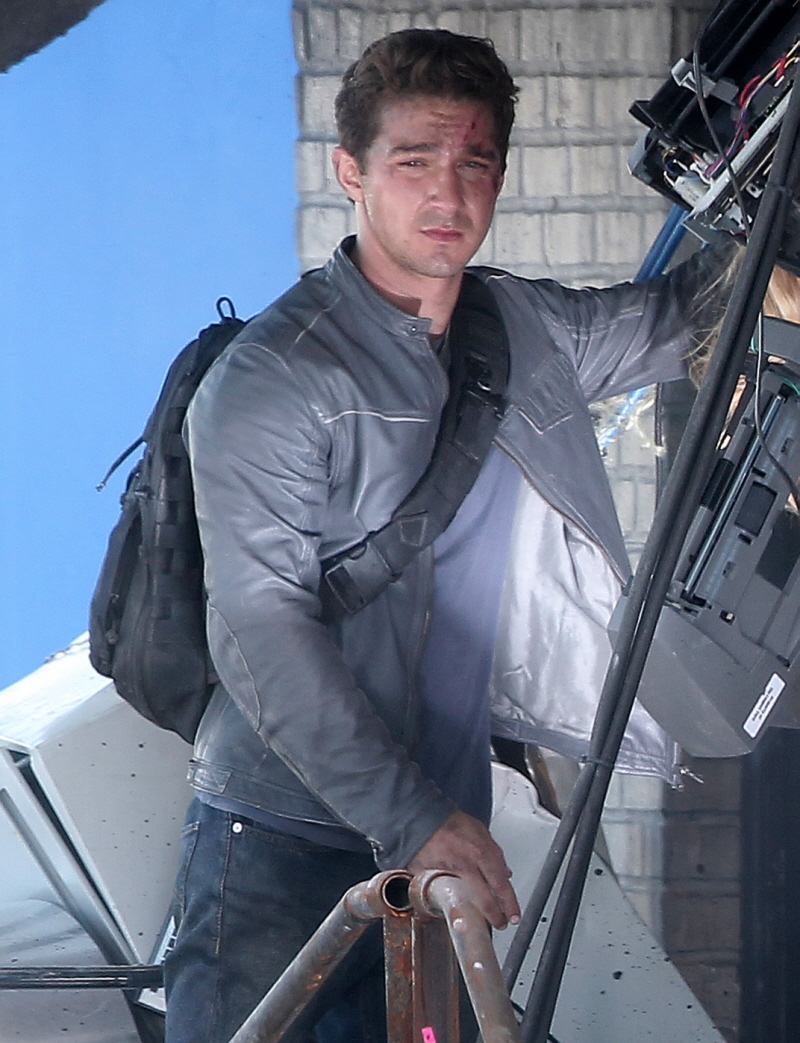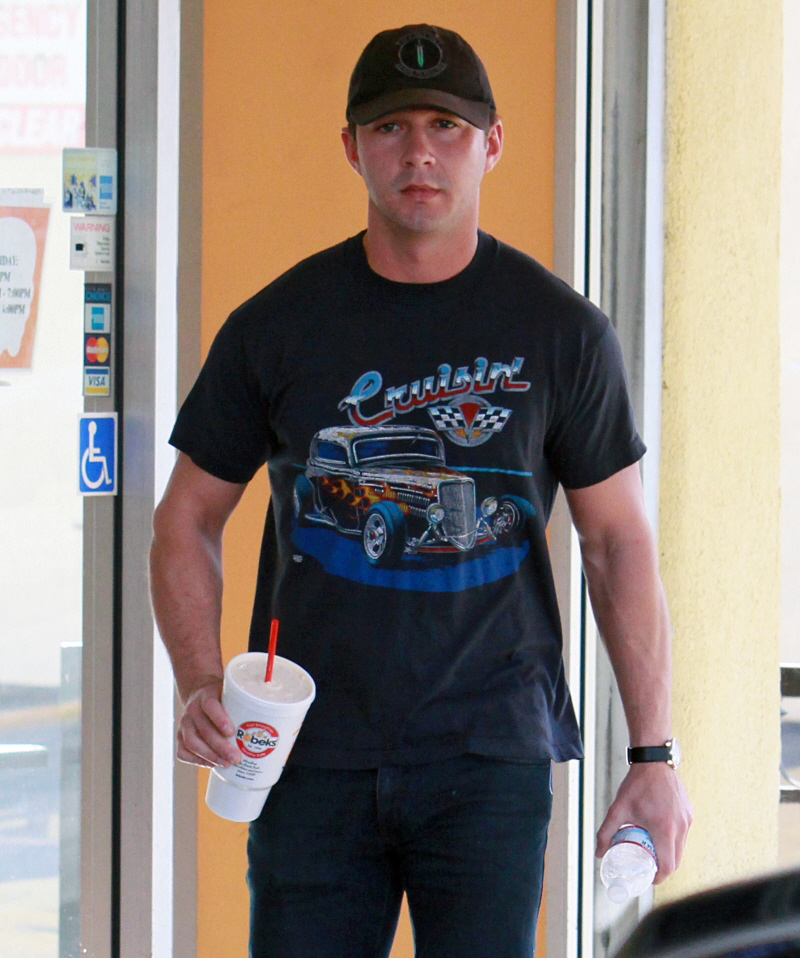 Photos courtesy of Fame & Pacific Coast News.