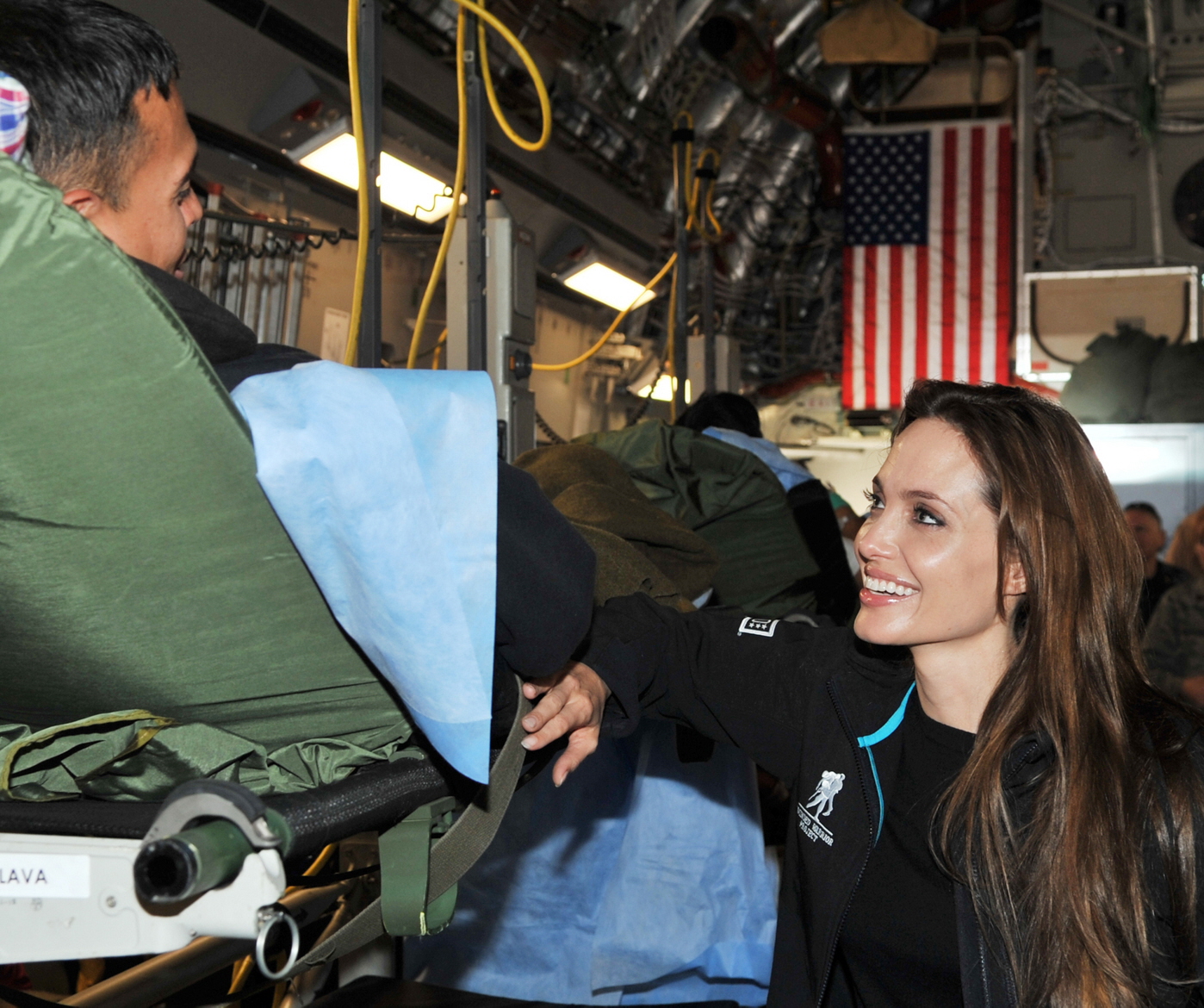 I heard some mutterings about this several days ago, and we've finally gotten the photos! Apparently, Angelina Jolie left the South of France last Friday and she flew to the Ramstein Air Base in Germany for a USO trip. Angelina has been doing work with the USO for several years now, and she's made morale boosting trips to soldiers at Walter Reed (in Washington), and in Afghanistan and Iraq too, usually on the back of her UNCHR work. Anyway, Angelina met with wounded warriors who were on their way back to America, as well as soldiers simply stationed at Ramstein. In some of the photos, she's greeting the USO's European regional vice president Walt Murren, and in the other photos you can see that she's meeting the troops.
Most sources say that the soldiers were surprised and happy to see her. One wounded warrior, Thomas Kunan, told media outlets, "I got to talk to her for a couple of minutes. It put a smile on people's faces; it's really cool." According to the USO blog, Jolie also "popped in on a departing Med Evac aircraft loaded with wounded soldiers that was set to depart for Andrews Air Force Base." There's video too!
There are some additional photos of Jolie meeting individual soldiers and family members here. The photos are so awesome!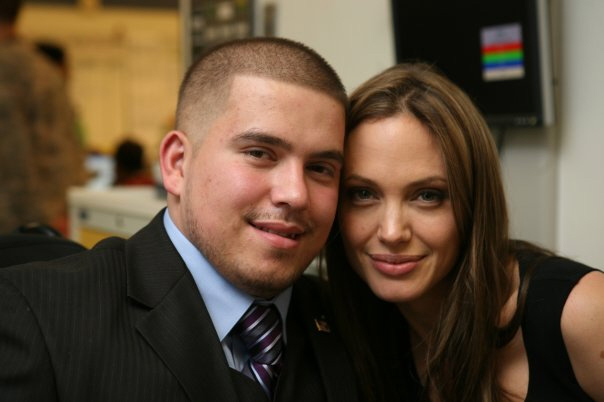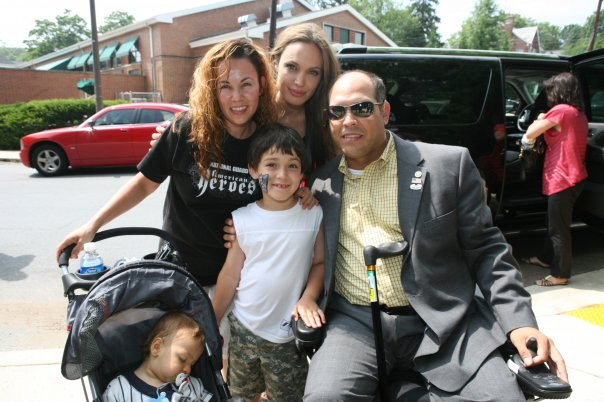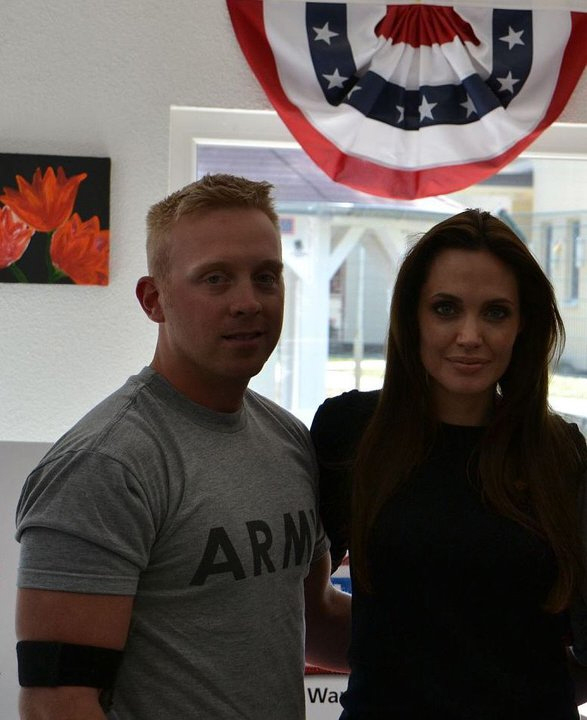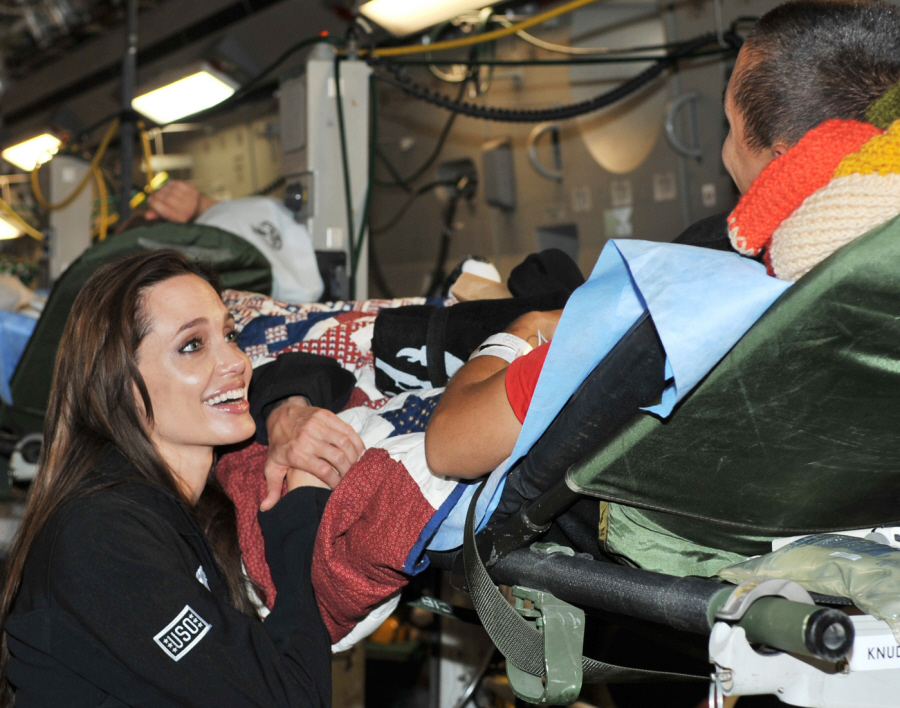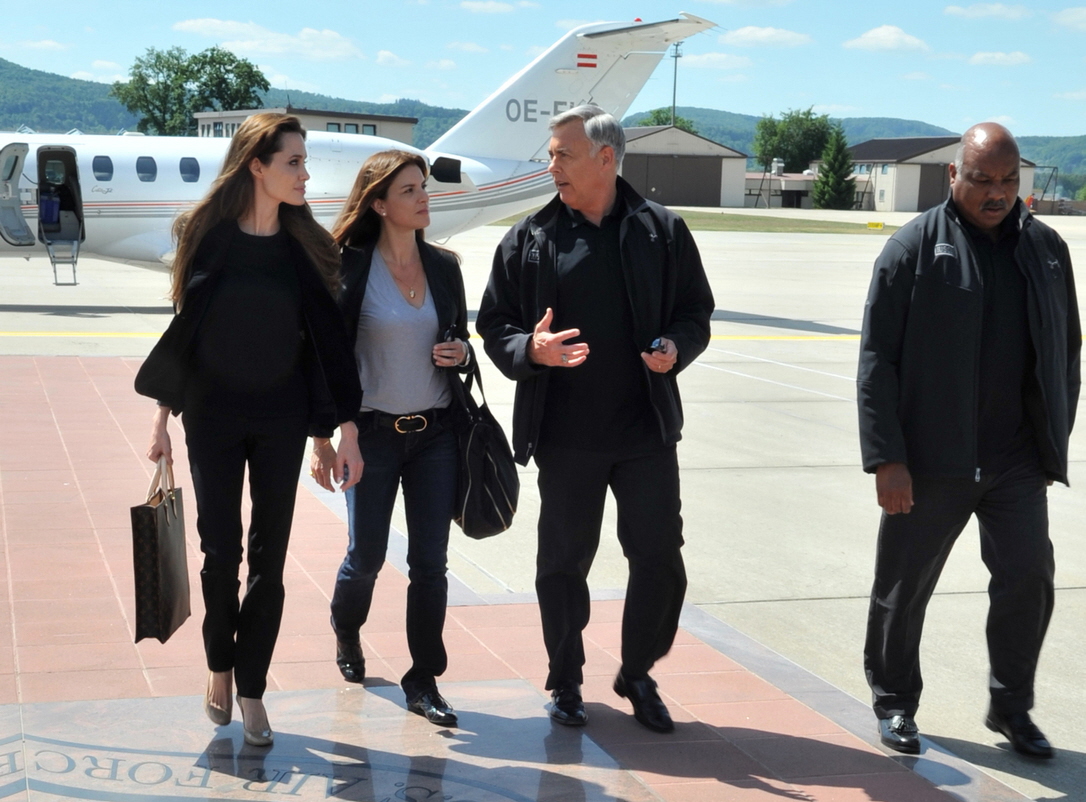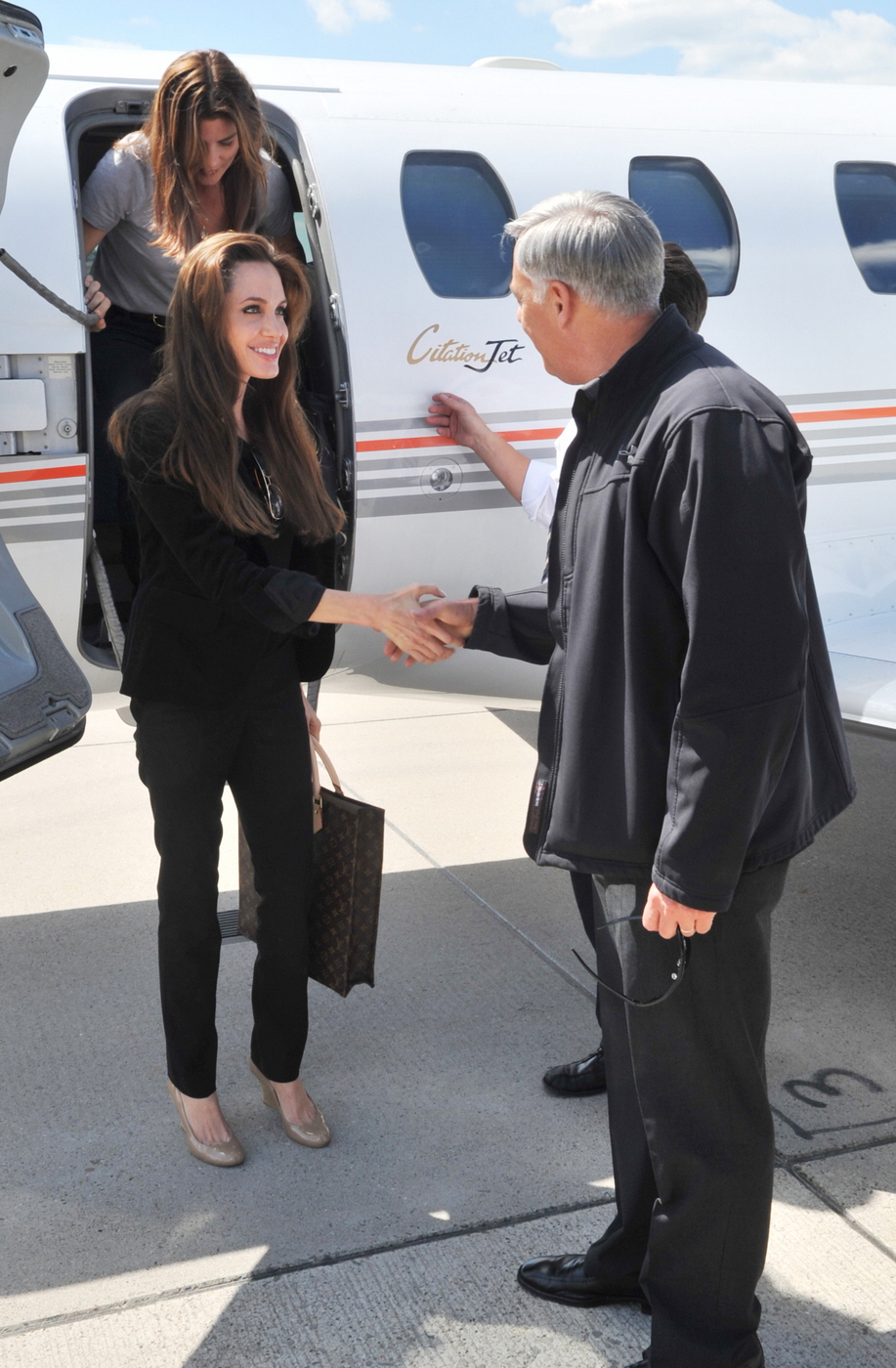 Photos courtesy of U.S. Air Force/Senior Airman Caleb Pierce, Pacific Coast News. Additional photo courtesy of CelebGalaxy.