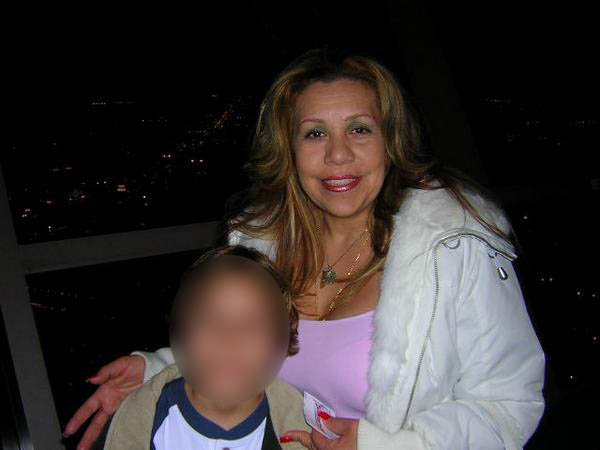 Mildred Baena with the boy thought to be Schwarzenegger's son via MySpace
It didn't take long for the sleuths at Radar Online and Star Magazine to find the woman who had the secret child that Arnold Schwarzenegger just admitted fathering. As we heard yesterday, Arnold copped to having a child out of wedlock "a decade ago," with a member of his household staff who just retired after 20 years. He didn't see fit to inform his wife Maria of this fact until after he'd vacated the California Governor's office in January.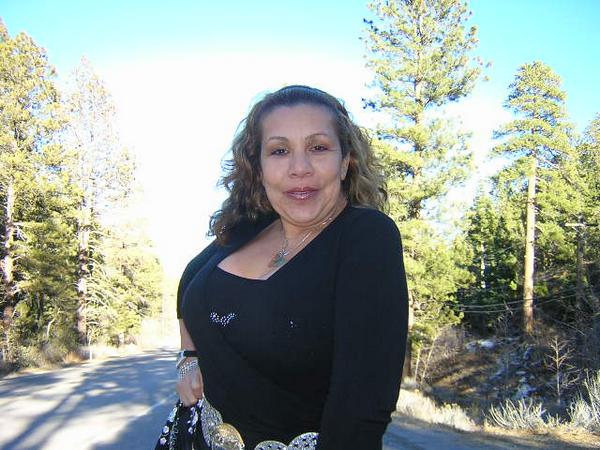 What's more is that he only gave Maria a head's up right before his announcement was about to be made. Radar also has the news that Maria found out while she was at dinner with Oprah Winfrey celebrating the last taping of Oprah's show. It looks like the LA Times was about to go to press with the story and Arnold decided to own up to the child rather than try and deny the scandal. (That's just me speculating though.)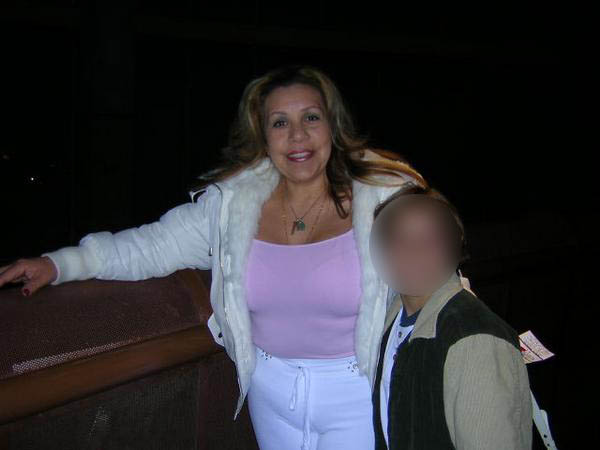 Radar names the woman as Mildred Baena. Her son is 14, not ten-something as Arnold's statement would have you assume, and she's 50 years old. The Daily Mail uncovered her old MySpace account (where she shaves 3 years off her age) with photos of her and the child.
Apparently the woman didn't tell Schwarzenegger that he was the father until the boy was a toddler. He supposedly "treated her well" and she made $1,200 a week, which seems pretty high for a housekeeper. What's more is that Baena was pregnant with Schwarzenegger's baby at the same time that Maria Shriver was pregnant with her last son with Arnold. This is some made for TV movie plot.
Yesterday Shriver issued a statement about this, saying "This is a painful and heartbreaking time. As a mother, my concern is for the children. I ask for compassion, respect and privacy as my children and I try to rebuild our lives and heal. I will have no further comment."
Two of her four children with Arnold have addressed the scandal via Twitter. Patrick Schwarzenegger, 17, quoted some lyrics and wrote "Some days you feel like s––, some days you want to quit and just be normal for a bit," he wrote, "yet i love my family till death do us apart." [sic] Katherine, 21, wrote "This is definitely not easy but I appreciate your love and support as i begin to heal and move forward in life.I will always love my family."
Oh and there were rumors that Arnold had yet another out of wedlock love child with a mistress, but she claims that a DNA test proves that Arnold isn't the father of her son. I would bet he has some more kids floating out there somewhere though.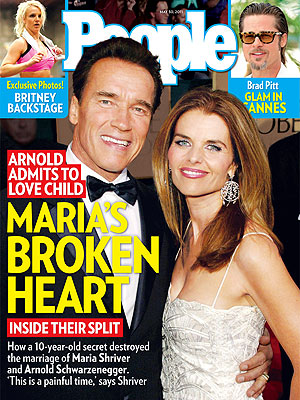 Update: Arnold's scandal takes the cover of People magazine, and Maria may have talked to them off the record. They have some vague quotes that sound like they're coming from her camp, like "The magnitude of this betrayal knows no bounds. She had no idea," and "No matter what, she will take the high road. That's her style and that's her family's style. That's just who she is." Poor widdle Arnie wants her back though. Don't they always when they don't have another warm bed to roll into?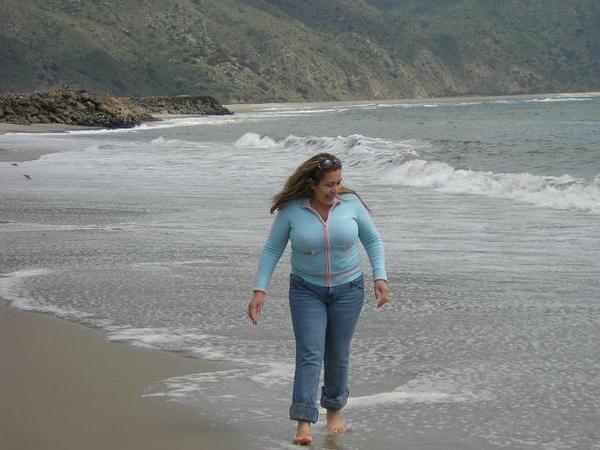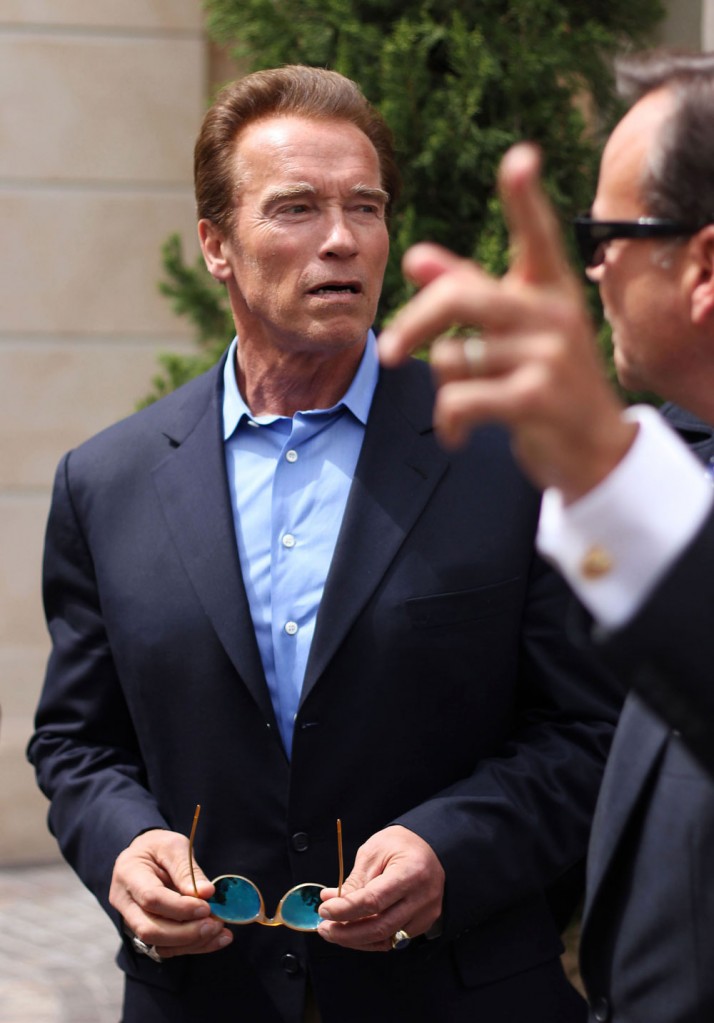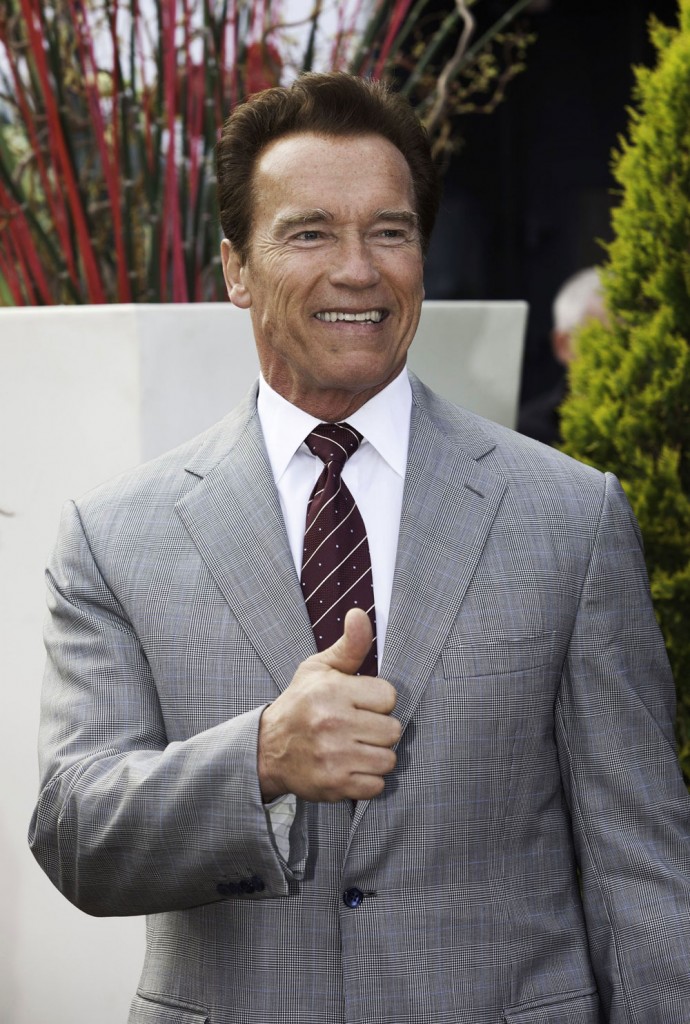 Two photos below are from April and credit WENN.com. Other photos via MySpace