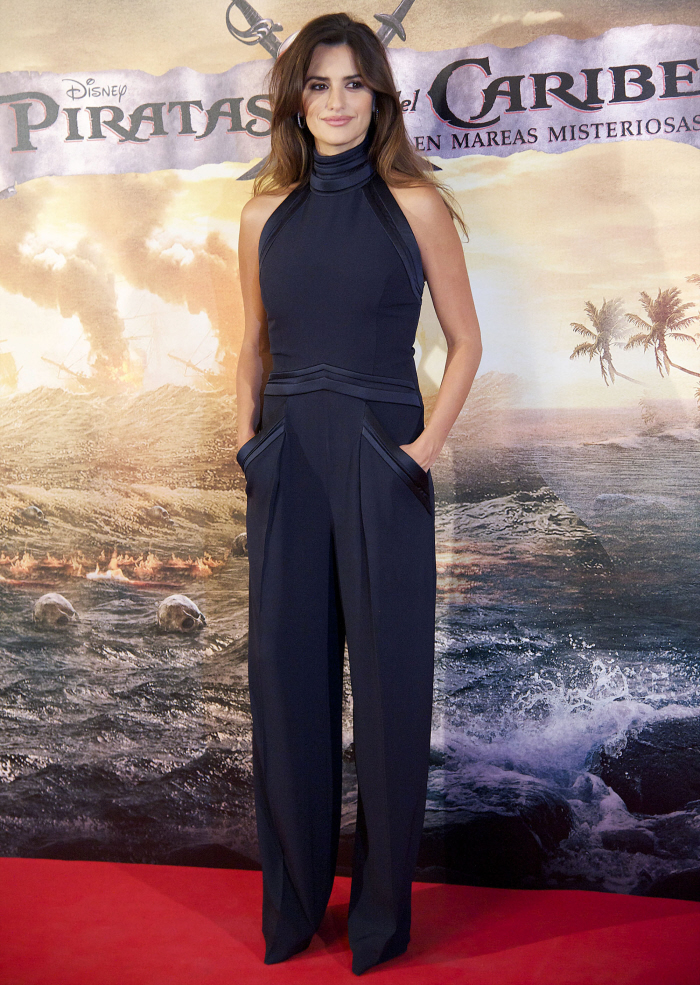 As we've seen throughout the past two weeks, Penelope Cruz's style choices for the Pirates of Caribbean 4 publicity tour have been… odd. Sometimes she's looks absolutely gorgeous and perfect. Other times, she looks like bang-trauma'd, ice-skater hell. She's been playing with these odd clip-on bangs, and they are unfortunate. And then she keeps choosing the wrong dress for the particular event. Take the difference in her Cannes premiere look and her Berlin premiere look. The red Armani should have been the Cannes look, no doubt. She would have been stunning in that, at that venue. But instead she chose the tulle monstrosity from Marchesa.
Anyway, these are new photos of Penelope in Madrid, promoting POTC 4. I guess this is the photo call…? Sure. While I don't HATE her jumpsuit, it does have issues, right? Usually I like a clever little pocket on an otherwise simple ensemble, but these pockets are rather garish. They seem like they were stuck on as an afterthought. Fug. I do love her hair here. She should just keep it like this.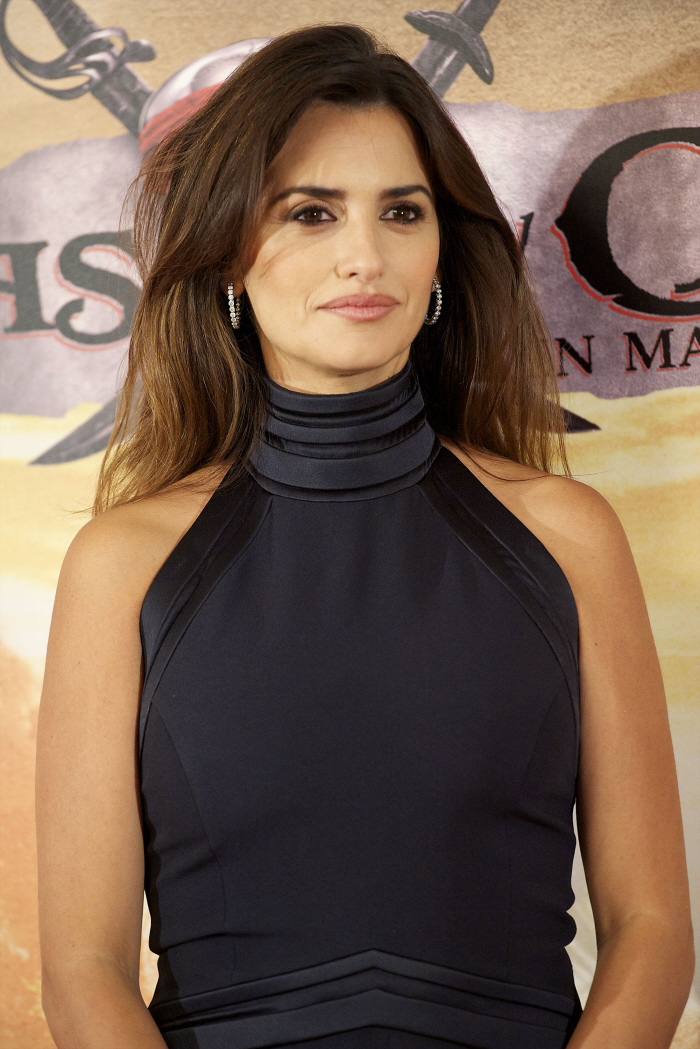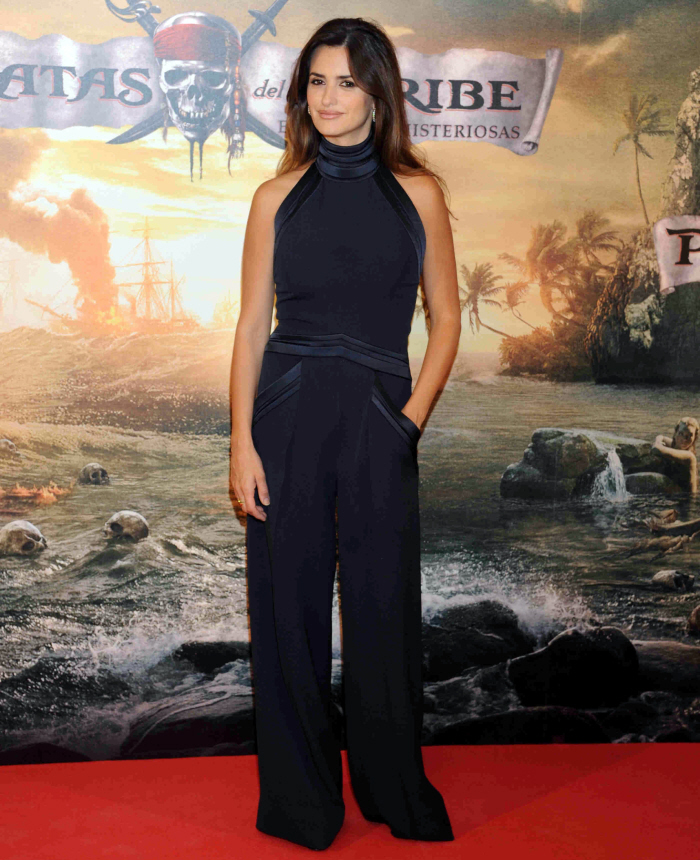 By the way, have we discussed the other hot dude in POTC 4? I'm not talking about Johnny Depp. I'm talking about this young guy, Sam Clafin? He's a little English actor, and he's pretty cute, right? Rather dashing and sexy. I love his giant ears.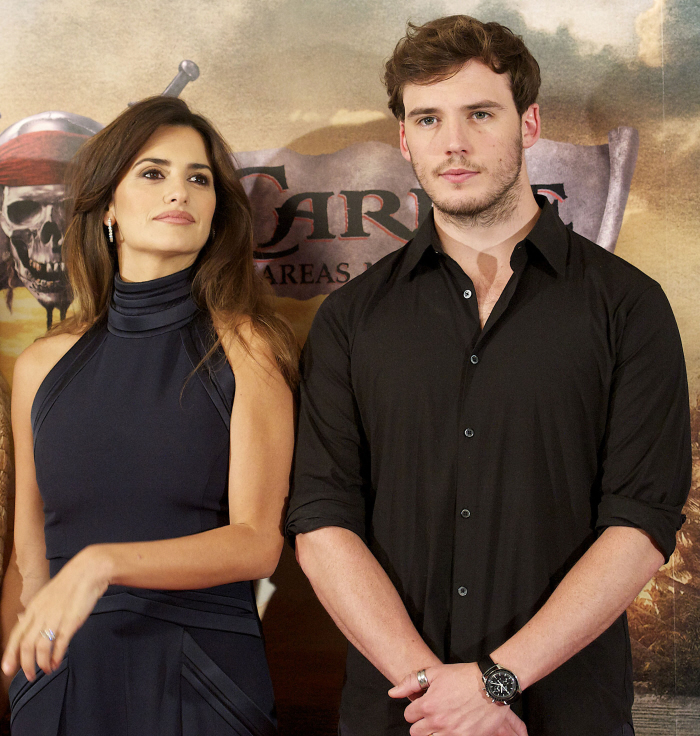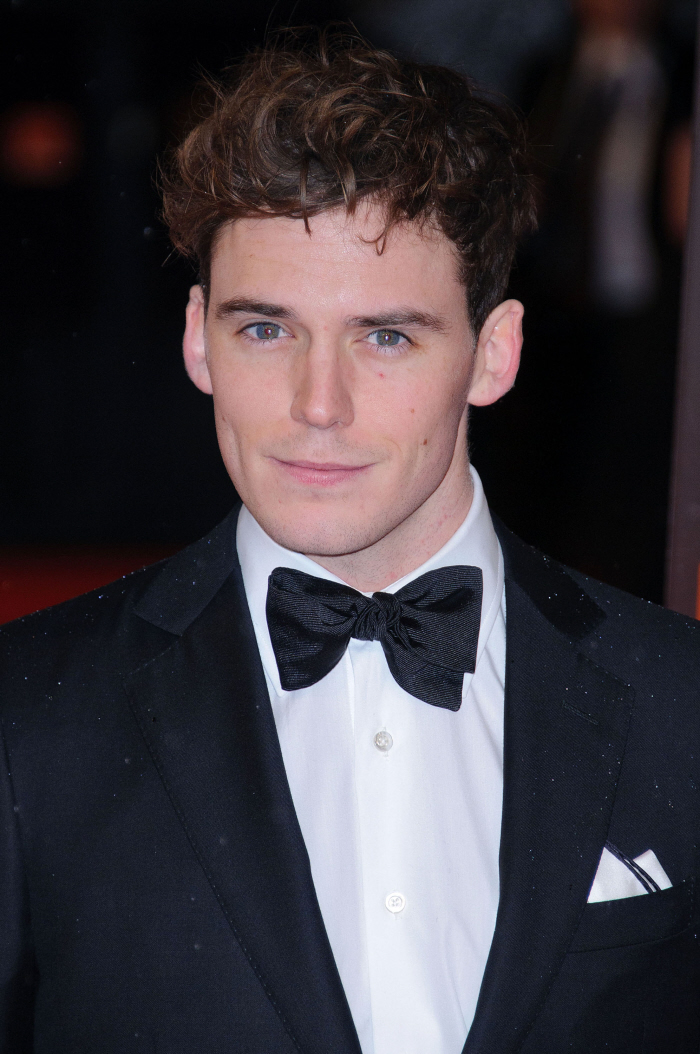 Photos courtesy of WENN.