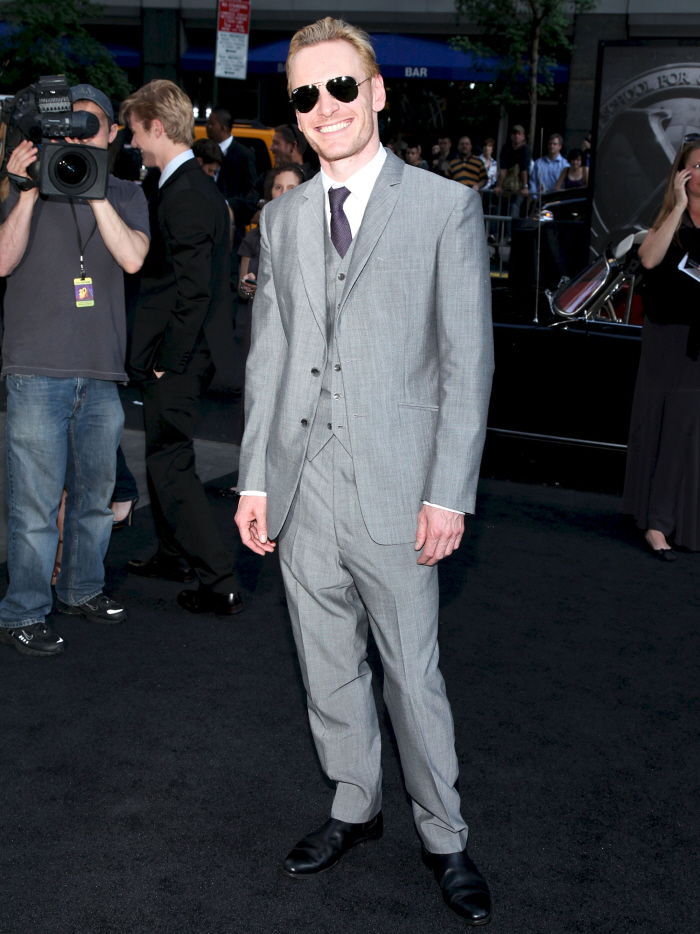 If you don't like Michael Fassbender by now, there's probably no hope for you. Well, that's not true. I suspect that once X-Men: First Class comes out (next week!), all hell is going to break out with the old-school Fassloonies and the newly-formed Fassloonies. Thankfully, Fassbender seems to be actively trying to disengage our interest. These are photos of the X-Men: First Class dudes at the NYC premiere, with a special emphasis on my beloved Fassdong and his newly blonde hair. For the premiere, all of the stars were driven to the theater in vintage cars (the film is set in the 1960s). My Fassbender didn't take off his f#@%$ sunglasses, and he smoked throughout the whole car ride and red carpet. I'm not like CB – I don't mind a dude who smokes. That being said, my lover is coming across kind of smug and full of himself with his cigarettes and his sunglasses and his lovely Fassdong. Yeah, I would still slap it up, flip it, rub it down (OH NOES!), but I've seen him look better.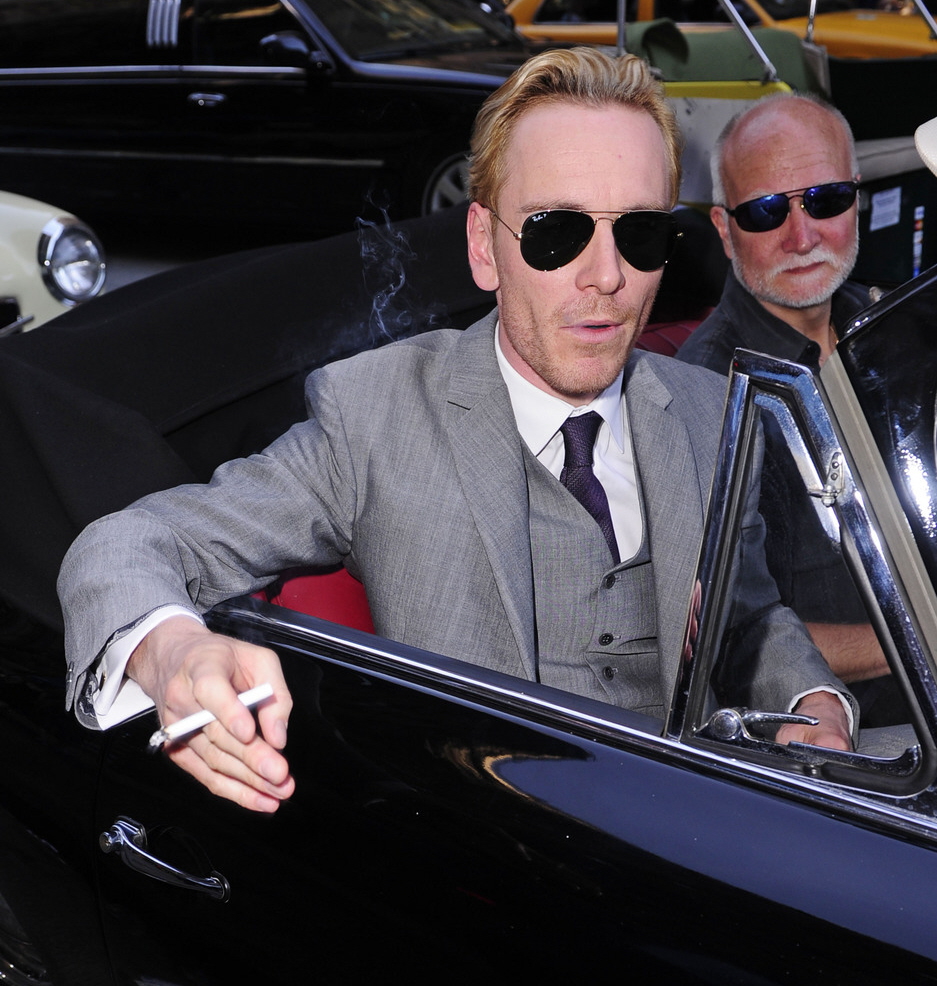 Oh, and he and Zoe Kravtiz didn't pose together. And they didn't arrive together. And they've increased the buffers in between them when posing as a cast. OMG!! What does it mean?!? Here are a crapload of Fassbender pics. My lover really needs to take off those sunglasses.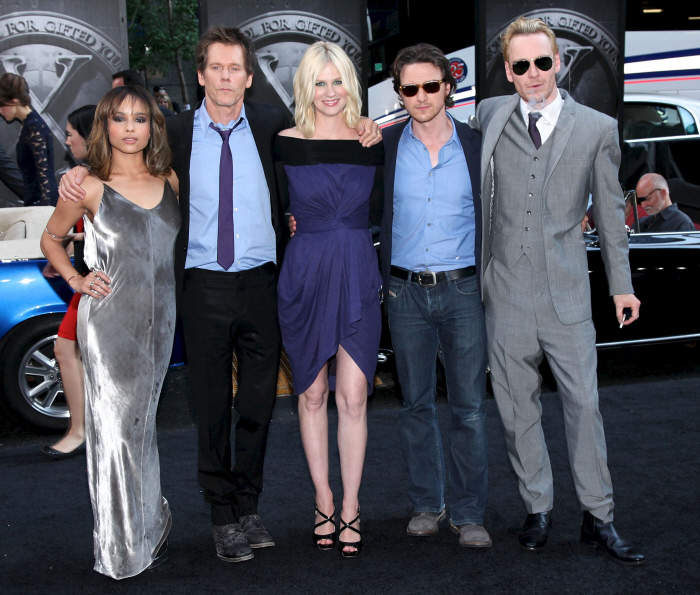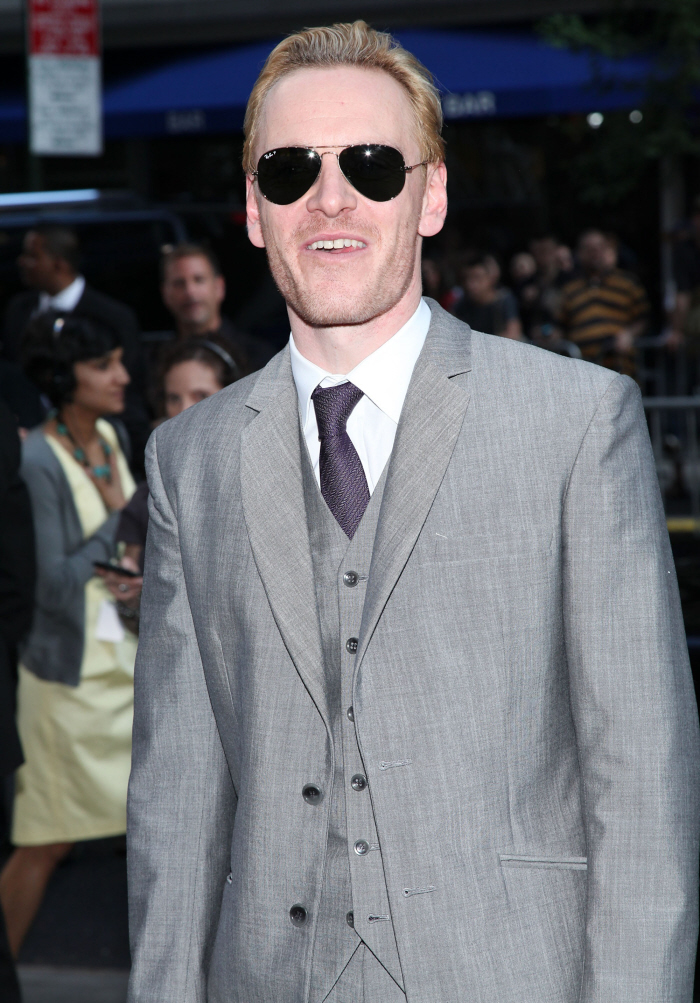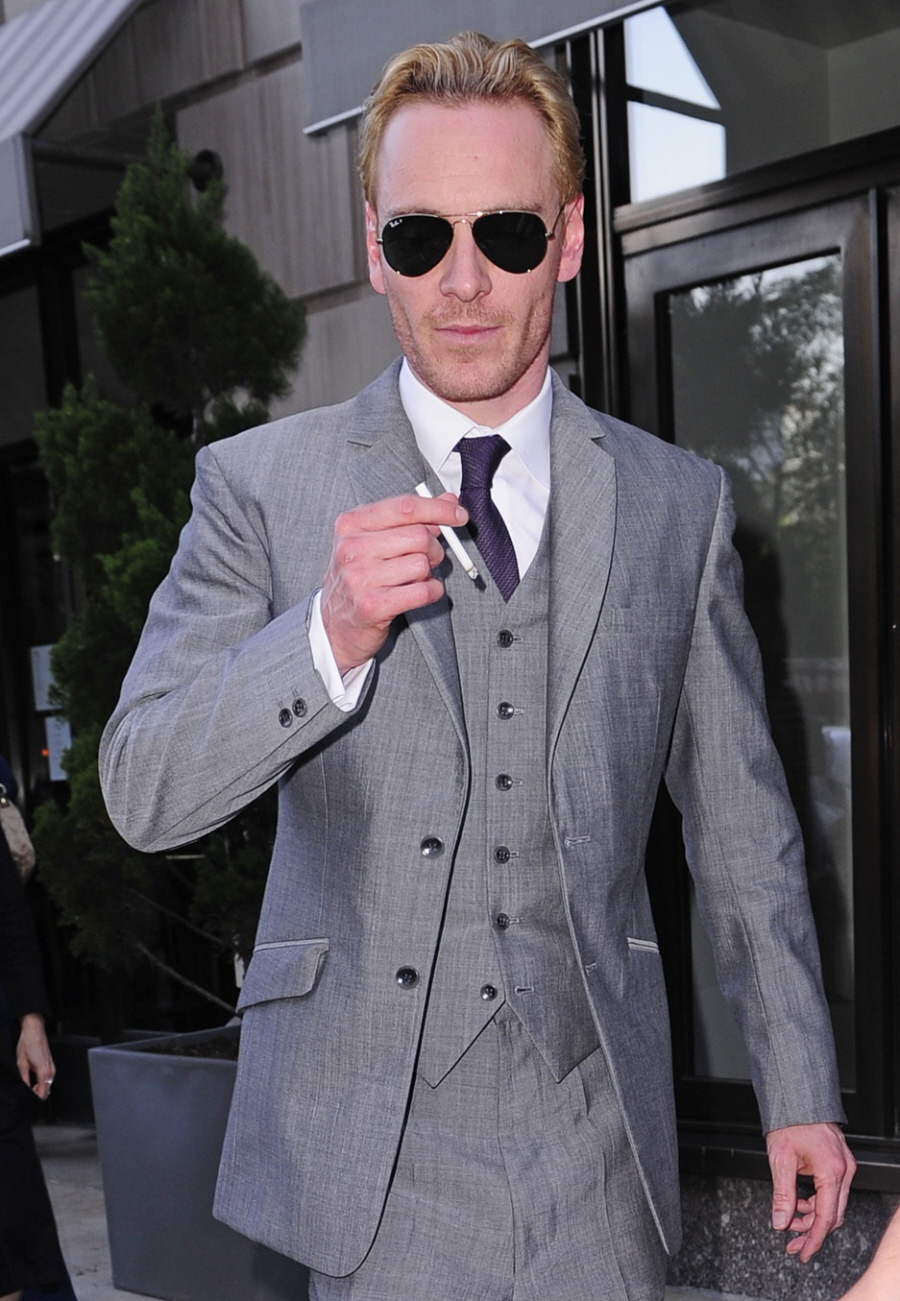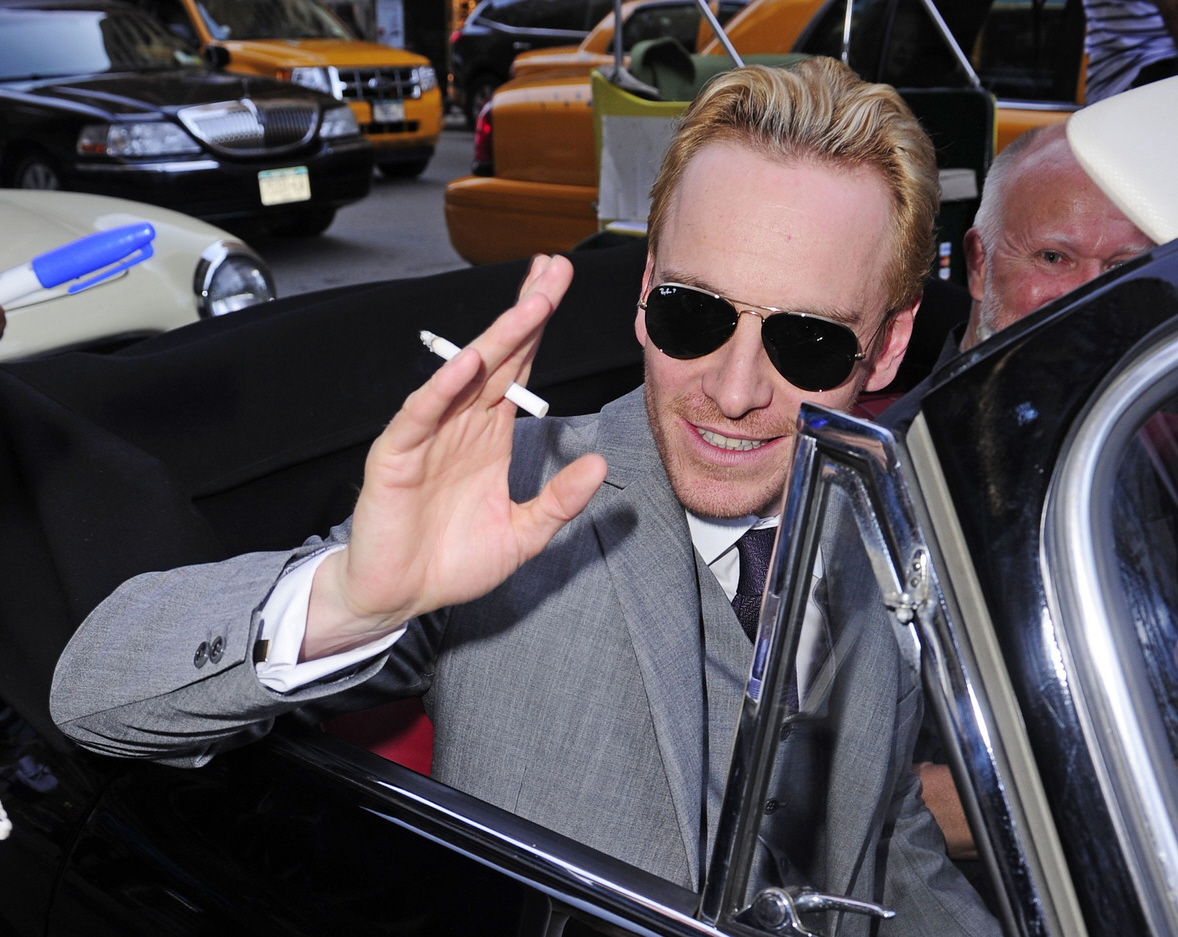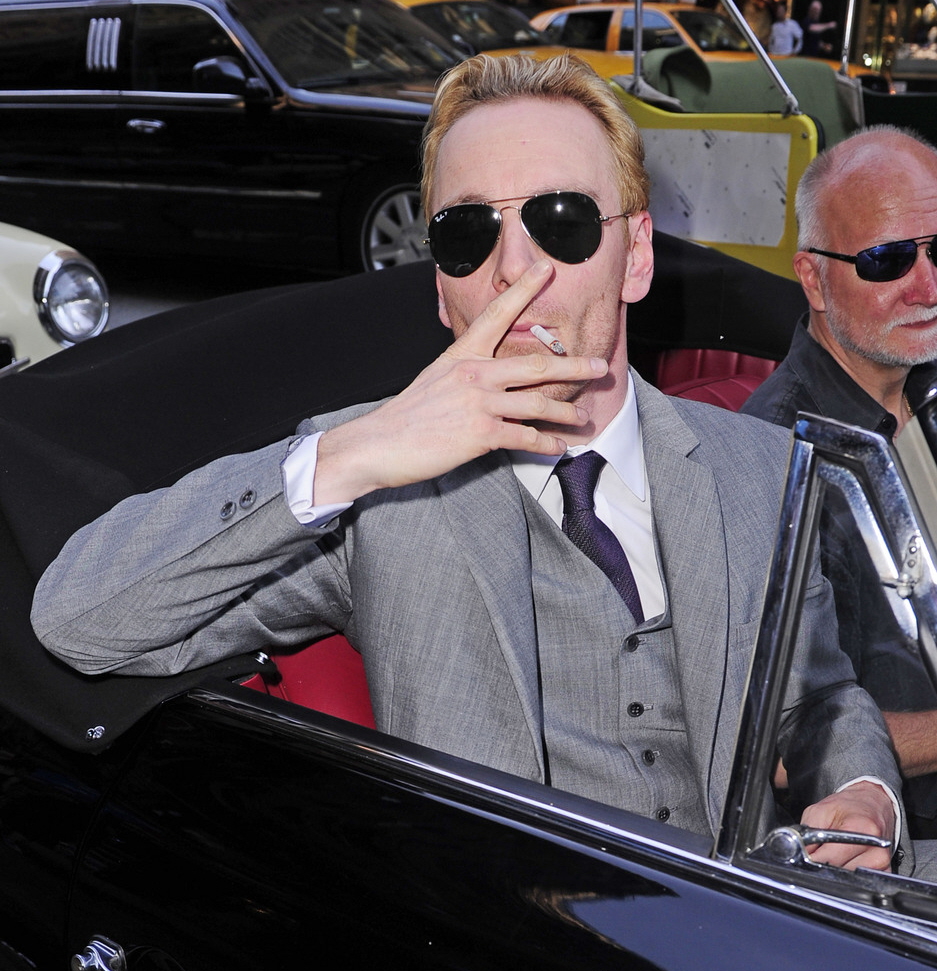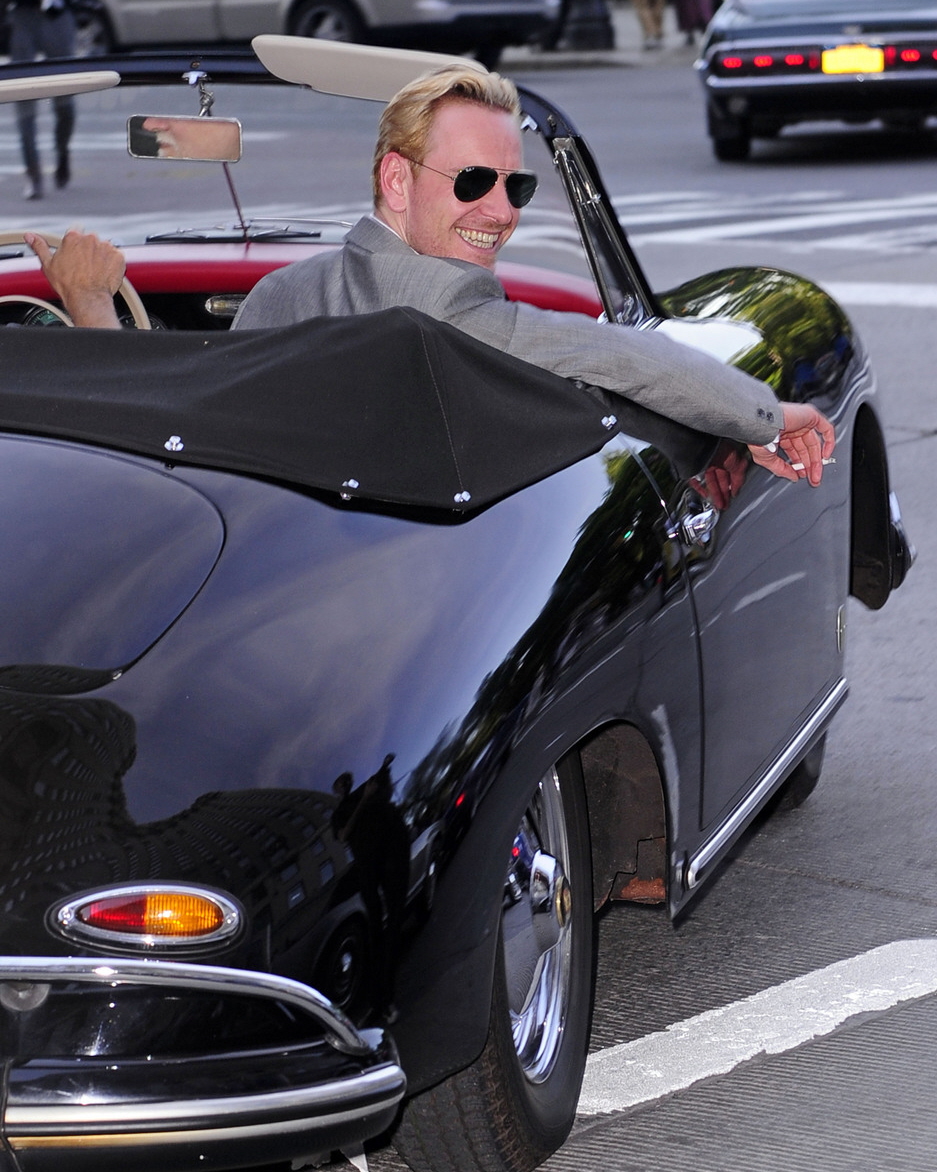 Did you think I was going to forget James McAvoy? I'm not! James was there too, wearing his favorite jeans that he will just NOT TAKE OFF. I really like his hair now. He's so adorable.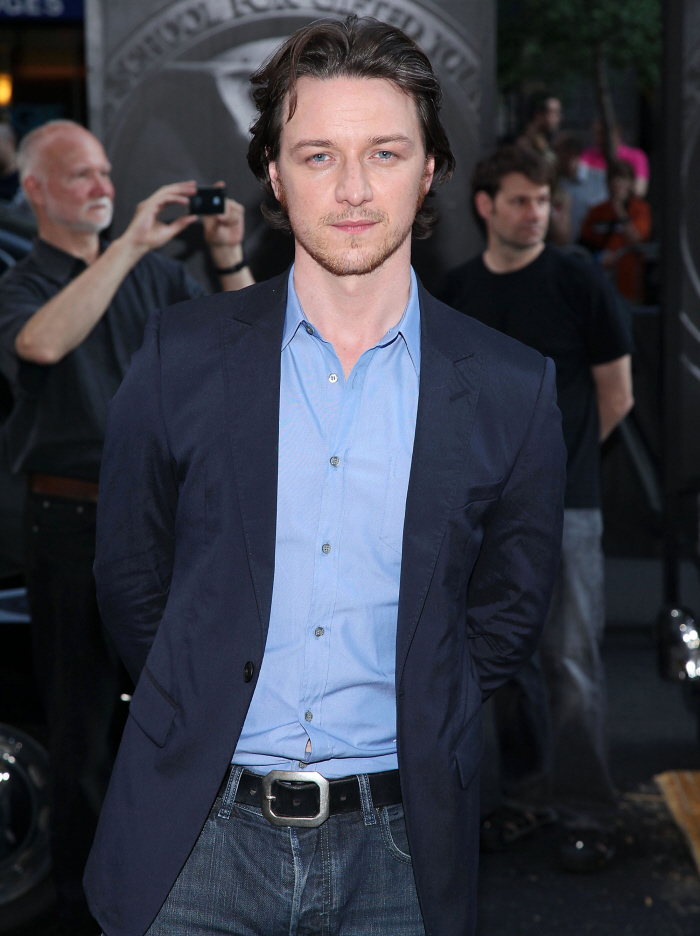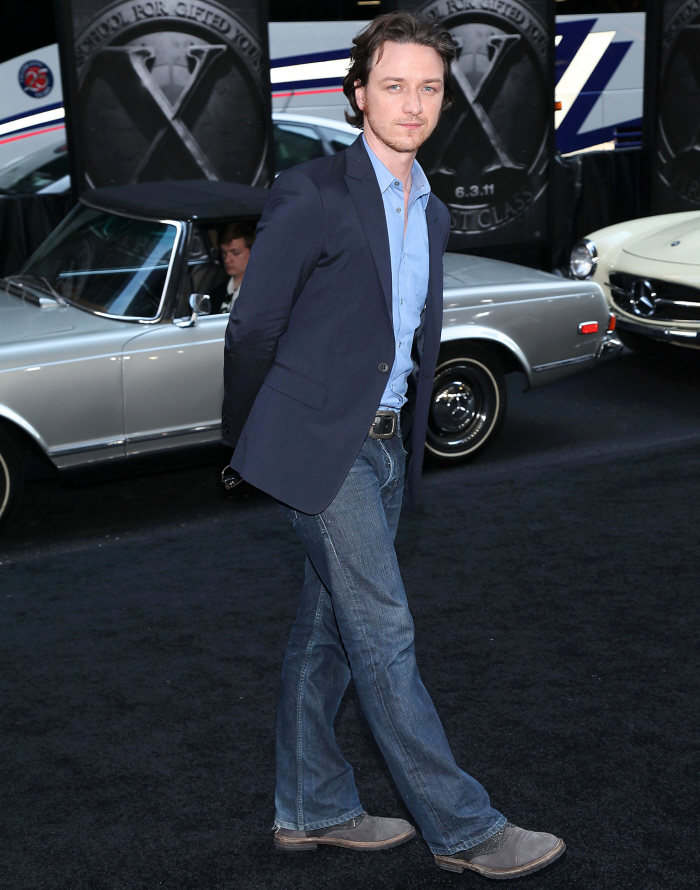 And here's a little extra Bacon for those who haven't had their breakfast. That's all we've got! Nicholas Hoult didn't show up and Lucas Till is a child. I'll have the X-Men ladies' fashion in a moment!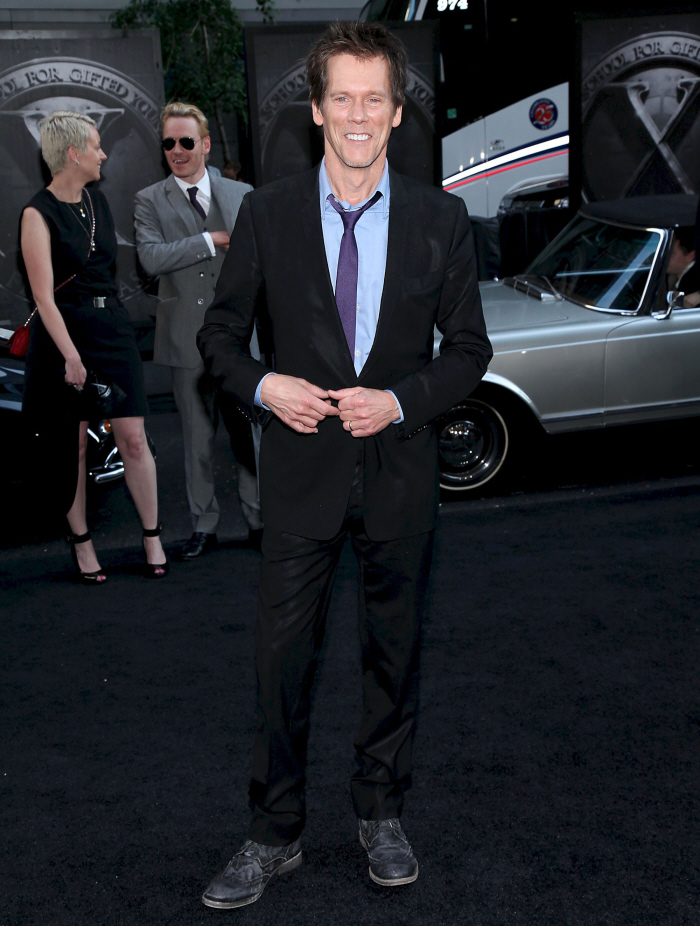 Photos courtesy of WENN & Pacific Coast News.