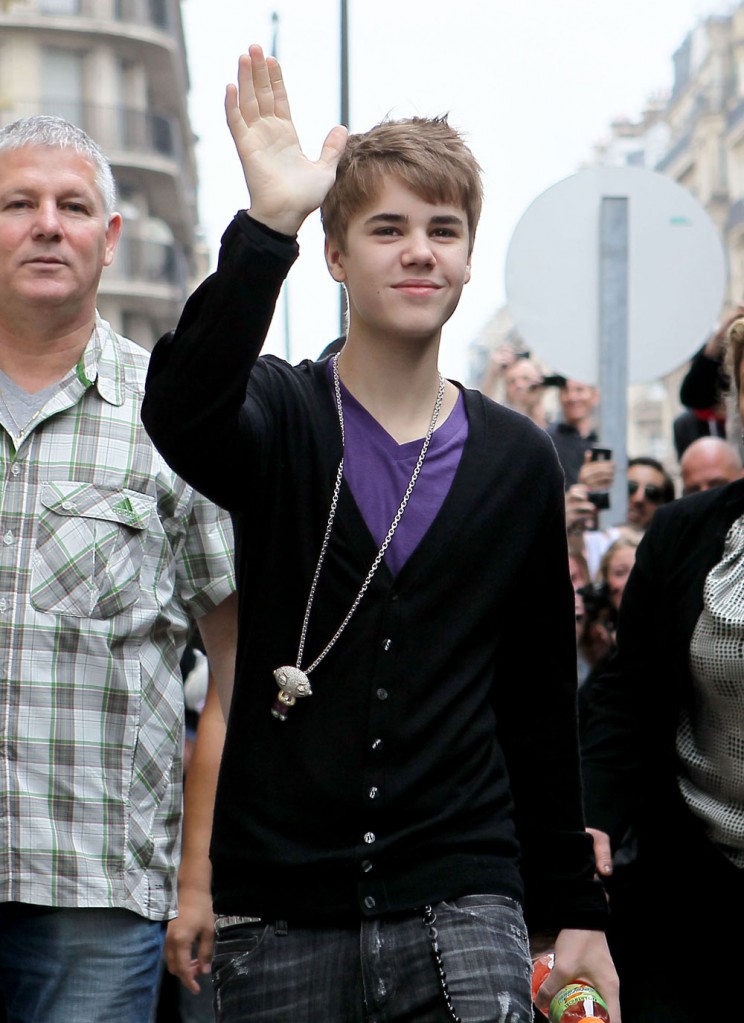 Here's Justin Bieber wearing a widdle Baby Stewie from Family Guy pendant that's made with white diamonds and multi-colored rubies. It was custom made and TMZ got some quotes from the jeweler about how Justin helped "design" it and had a "vision" for it, despite the fact that it's a well known cartoon character of someone else's copywritten design, and Bieb's vision came from watching TV. It's 14 carats and the Bieb dropped $25k on it.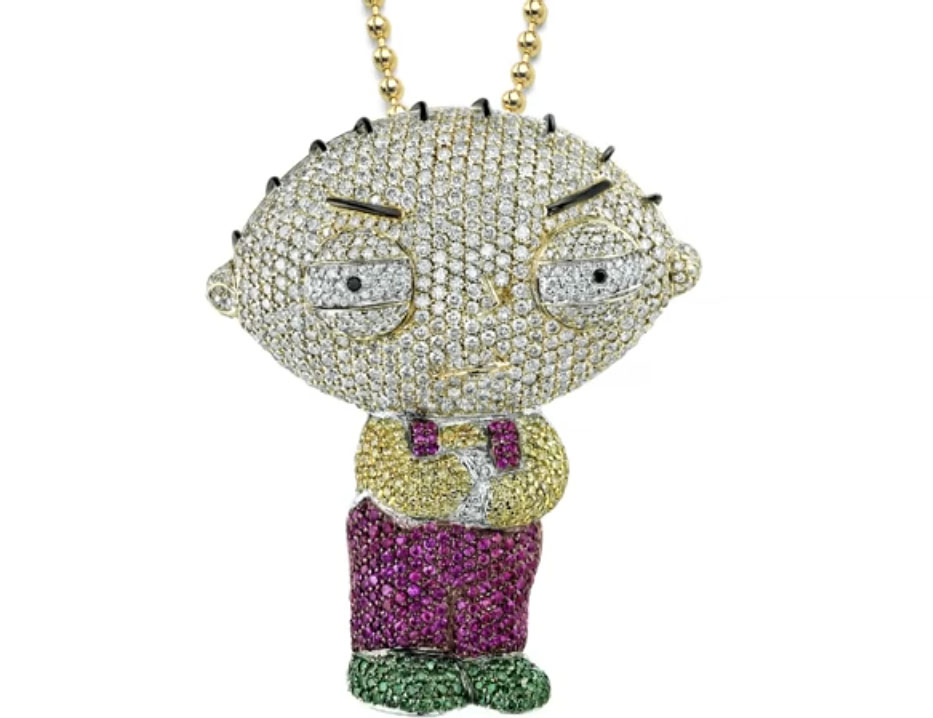 Now that I've done a little digging, it looks like TMZ just got the quotes from the jeweler's blog, where he has a video of the pendant being made. (Below.) I was kind of fascinated by it, especially by the application of the tiny diamonds, but I also like to watch those shows where they show the manufacturing process for various products.
So is this pendant a total f'ing waste? You know, Kim Kardashian just got an engagement ring that's 20 carats and cost $2 million dollars. That puts a little diamond encrusted Stewie to shame.
Plus nothing tops the 1/2 a million dollar "crayon bling" necklace that Jamaican singer Sean Kingston had – before he tried to ship it cross country and lost it. Unlike Sean Kingston, Bieber could probably afford this. The Bieb is young and he has a whole career ahead of him to waste money on jewelry and toys, the lucky little shit.