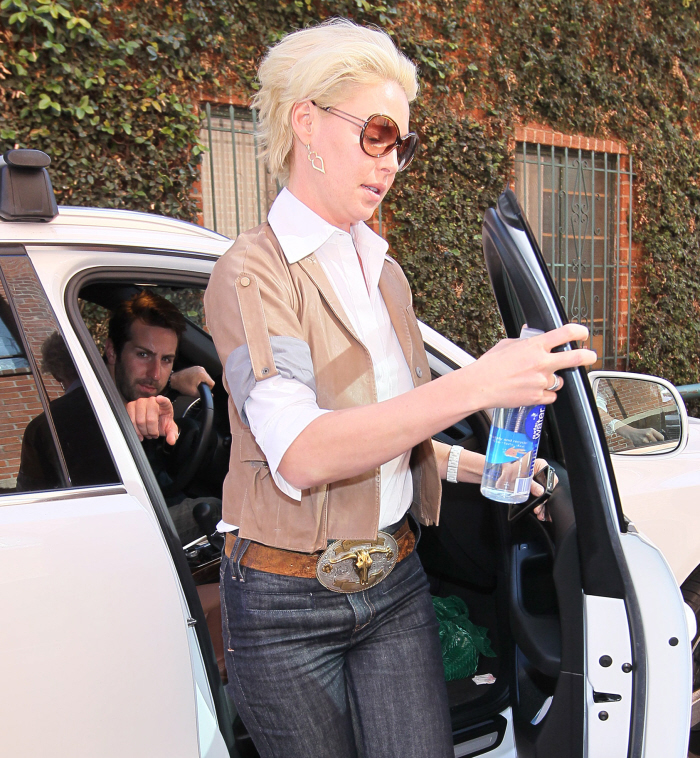 It's like a thing now. Katherine Heigl's hair is always a complete mess, but from day to day, it's a mess in a completely different way. Heigl's been doing this country-western theme as of late, so she's been wandering around with giant, teased up granny hair that is bleached into oblivion. She's also been wearing cowboy boots, spangles, anything with fringe, large belt buckles, and lots of suede. It's all pretty much a catastrophe.
So what's new today? Well, we got a close-up look at the profile of the hair. WTF is she doing to her poor hair? Does she hate herself that much? Look at awful it looks! It's seriously grandma hair. That white-blonde, the cotton-candy look, with the back teased up. Total grandmother.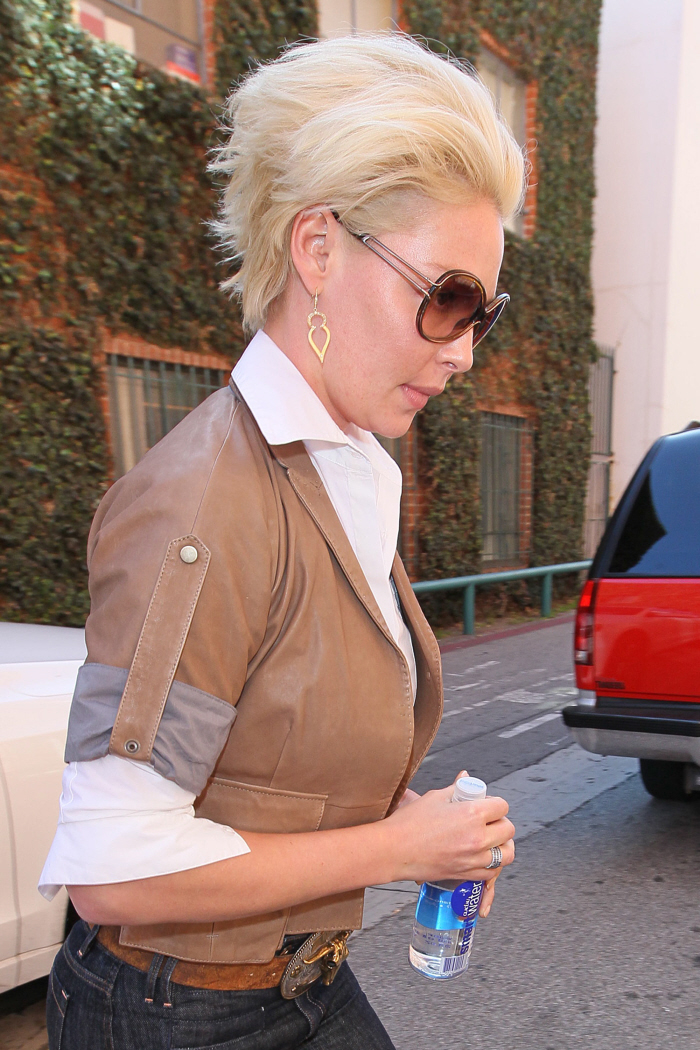 Anyway, this whole outing was to some kind of medical center. Josh, Katherine's husband, was there. As was Katherine's mother, of course. I just… I feel so bad for Josh. He's not only married to Katherine Heigl (poor bastard) but he never even gets to spend time with her one-on-one. Her mom is ALWAYS around.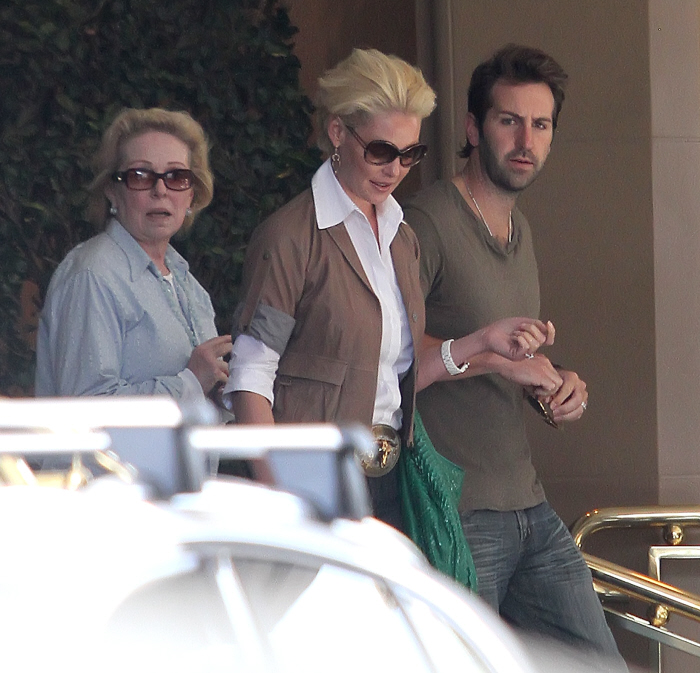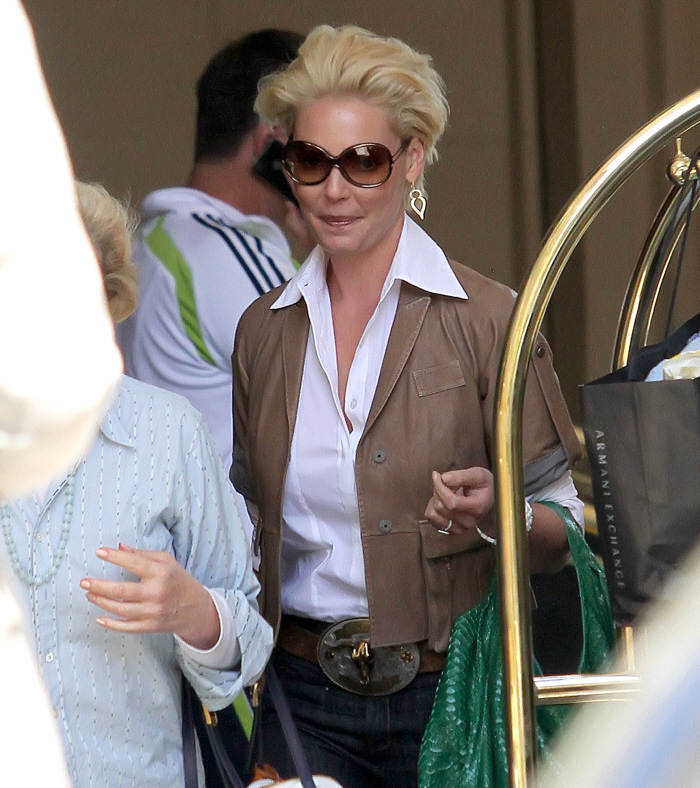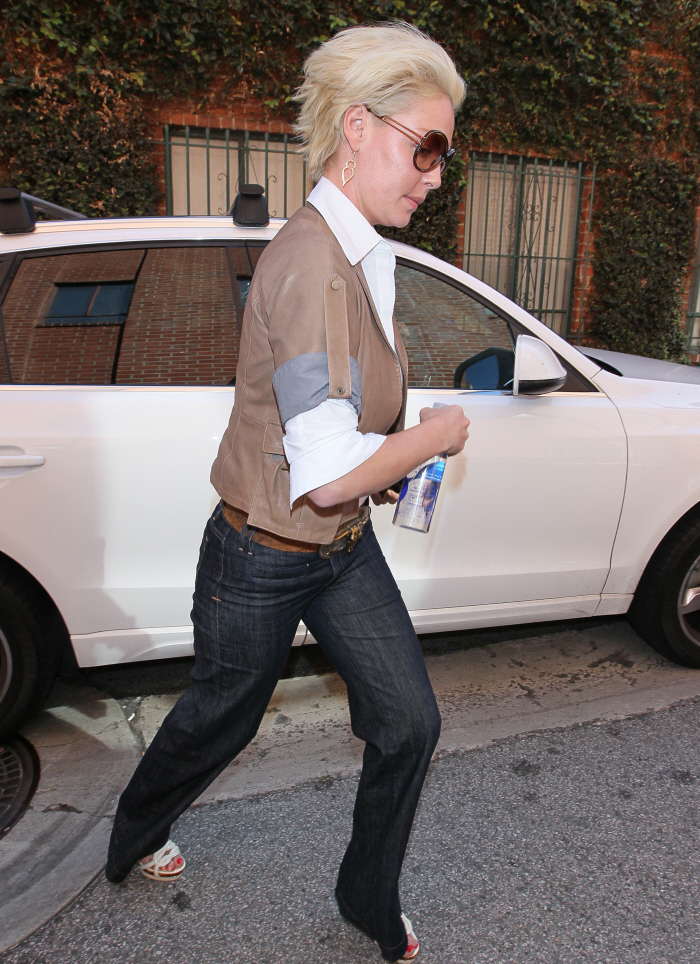 Photos courtesy of WENN.