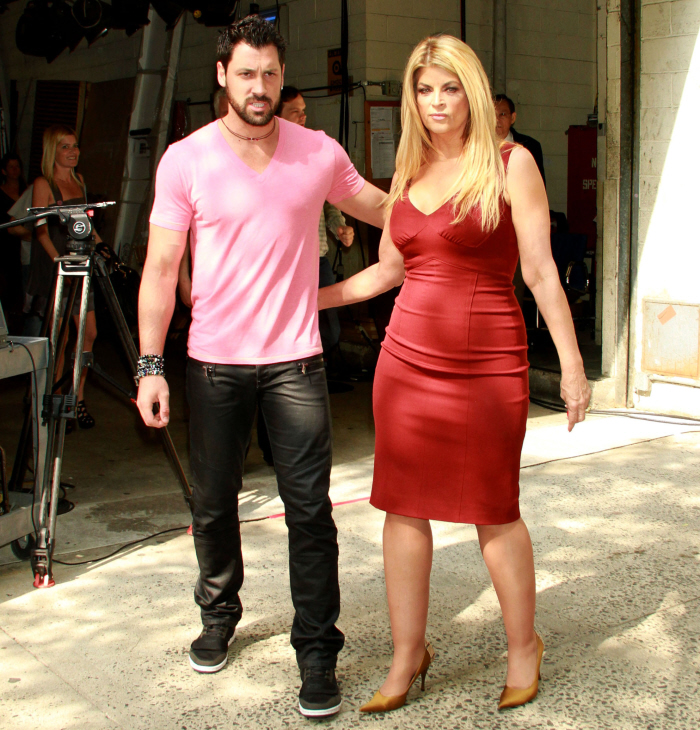 Here are some newish photos of Kirstie Alley out and about in NYC yesterday. She and Maksim did several television interviews together, and Kirstie kept this great red dress on throughout the day, showing off her much trimmer figure. As we've heard again and again, Kirstie literally has no clue how delusional she sounds about her size. While she has truly lost so much weight, and she looks great and so much healthier, Kirstie consistently shoots herself in the foot by claiming to be much smaller than she is in reality. First, she claimed that when she started DWTS, she was a size 12, and she quickly went down to a size 8. Then she doubled down and claimed that she was now a size four or six. This is where she's holding, with some extra delusion and nonsensical math on the side:
Kirstie Alley could not look more amazing if she tried. She may not have won Dancing with the Stars on Tuesday, but her hard work earned her a brand new body!

"My dress is half the size it was when we started," Kirstie admitted on the show's finale.

Wow, what a feat!

Kirstie wore the same dress on Tuesday that she wore on the show's first episode — but it had to be taken in 38 inches! The DWTS runner-up went from a size 12 to a "stretchy size six."

"The great thing is, I can wear all the dresses from when I was really, really skinny," she tells USA Today. "But I have more work to do. I need to do some weights and some yoga. And I'll keep dancing. But only Latin dances.

The actress seems happier than ever with her fit body! "[The show has] made me alive again," Kirstie said to Us Weekly. "It's given me a new view of what I want to do in my life."
[From Hollywood Life]
So… her dress was taken in 38 inches and she thinks she was a size 12 when she started and now she's a "stretchy" size six. The "38 inches" number absolutely fascinates me. Is she just making this junk up as she goes along, or is someone feeding her this stuff and she buys it hook, line and sinker? Once again, congratulations to her and I hope she can keep it up. But methinks part of the "larger issue" with Kirstie's yo-yo weight is that THE BITCH IS CRAZY and she's just really bad with numbers.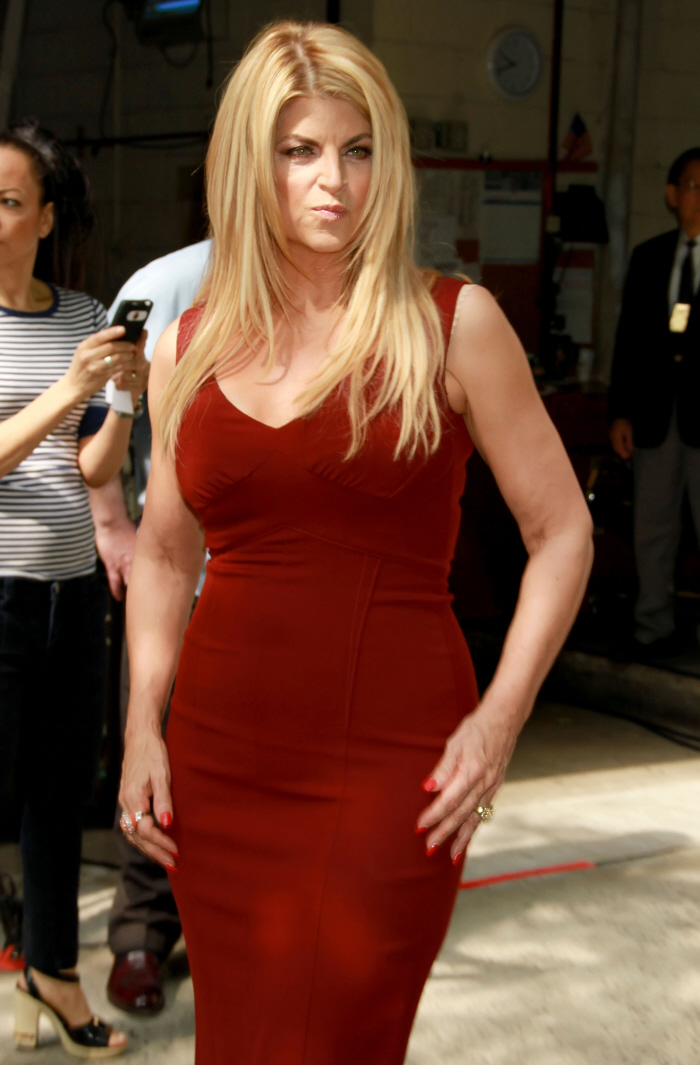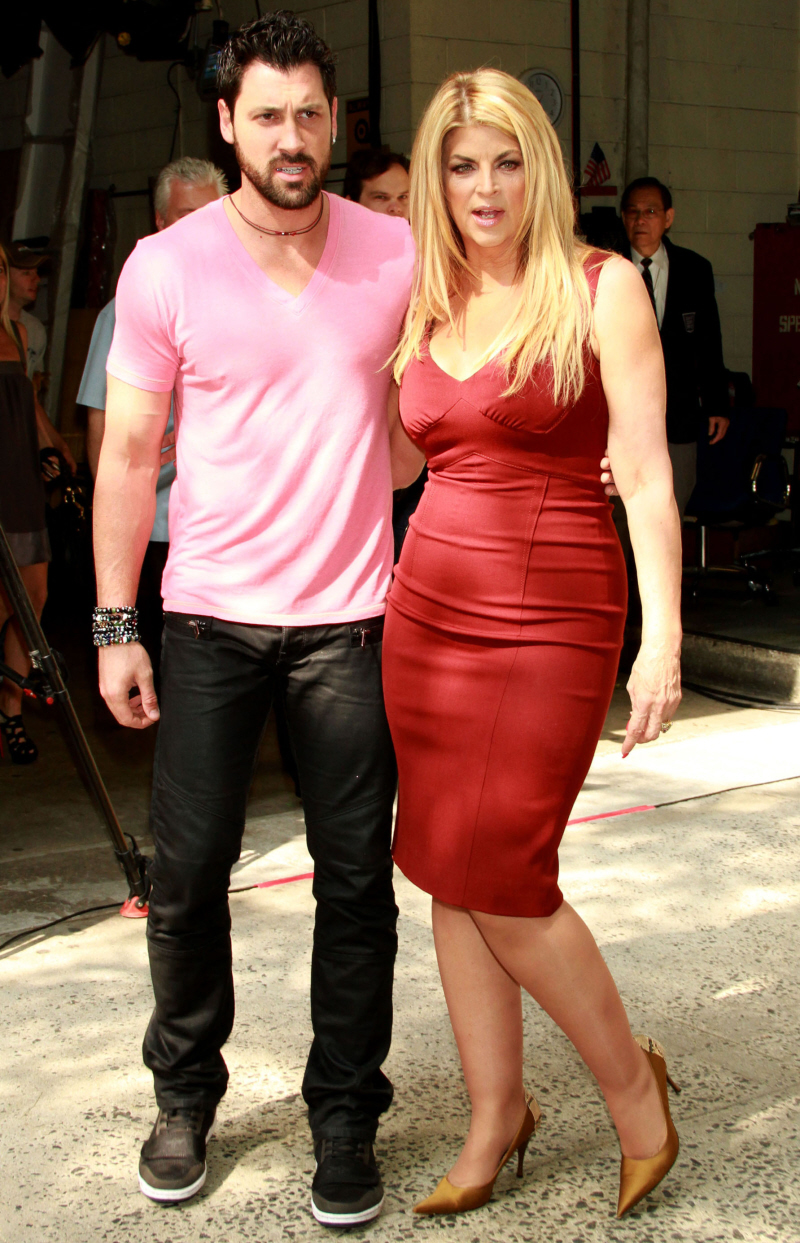 Photos courtesy of WENN.