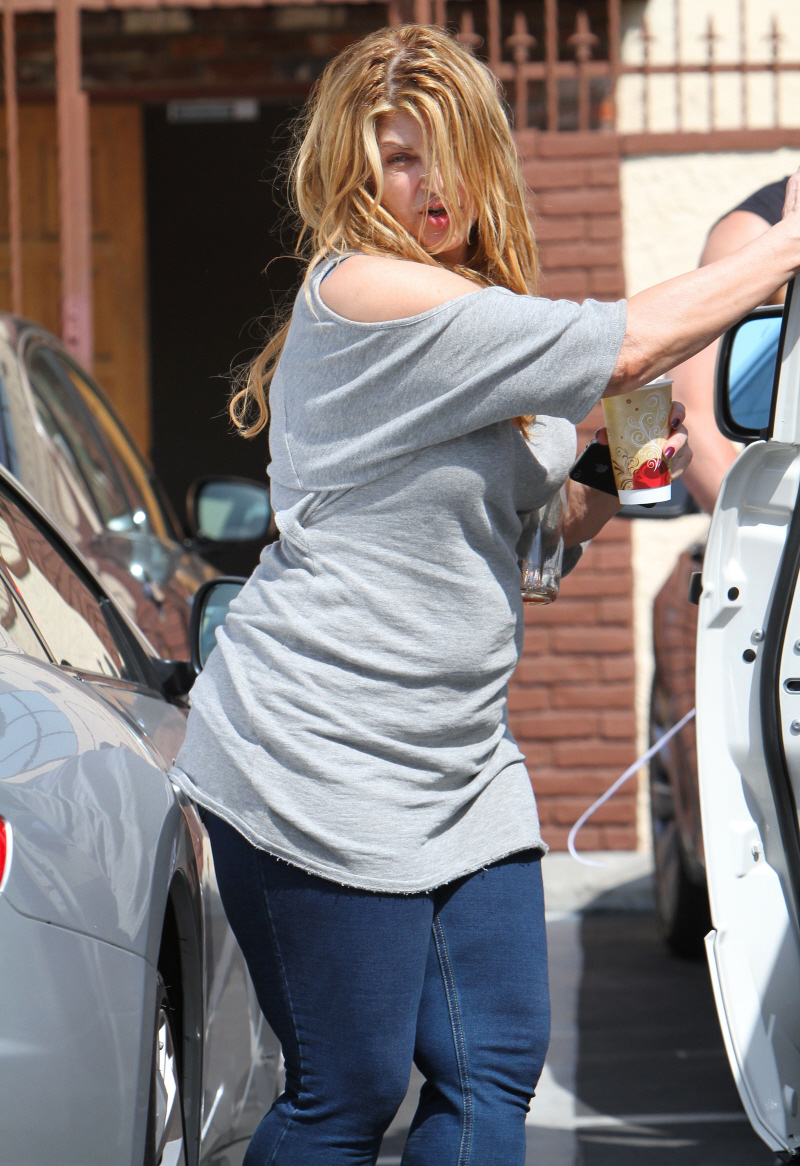 I've never been nasty about Kirstie Alley's weight. I think the woman loves food, and I think she probably hates to exercise, and really, who cares? I'm not related to her, so I'm not going to sit here and give her a lecture about it. BUT, even though I feel a massive "meh" when discussing the size of Kirstie's ass, I will always, always, ALWAYS be a fan of calling out a celebrity on their delusions. It's a cottage industry at this point – The Delusional Industrial Complex, in which celebrities of a certain size publicly proclaim a bold-faced lie about their size.
If Kirstie had just waltzed her way through Dancing With the Stars (get it?) without mentioning specifics about what size she was or specific (fake) numbers on how much weight she lost, we wouldn't be having this conversation. But don't go on the record with Us Weekly, claiming some nonsense that NO ONE could possibly believe. Then you just look crazy. So… yeah. Kristie went to Us Weekly and actually spoke these words: "I started out in a size 12, then an 8, and then I think next week I'll be in a 6. The real size I want to be in is probably a 4 or a 6. That's where I look best." FOR. REAL.
This is a photo of Kirstie from April 13.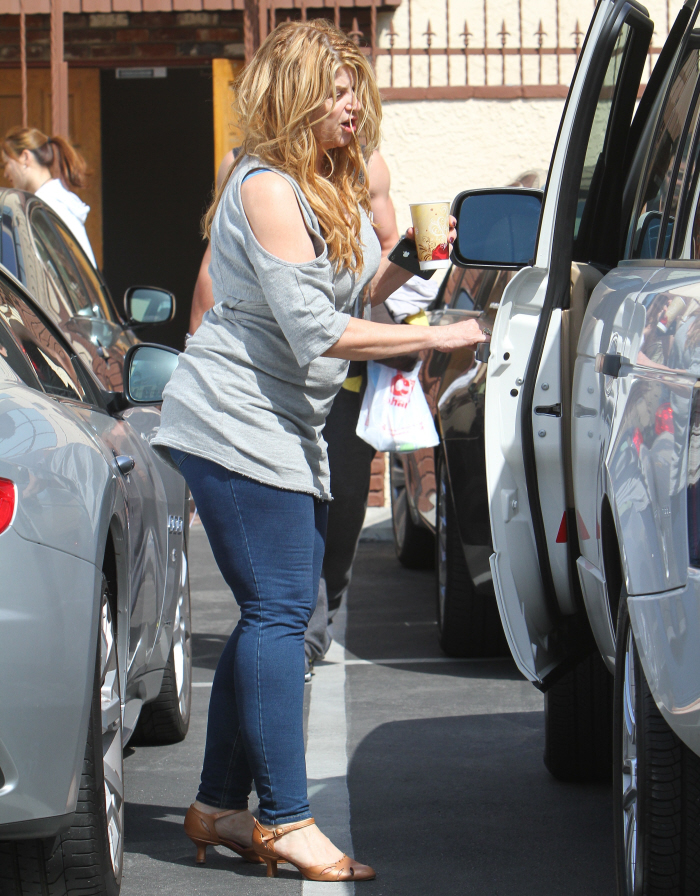 Here are photos of Kirstie from April 18.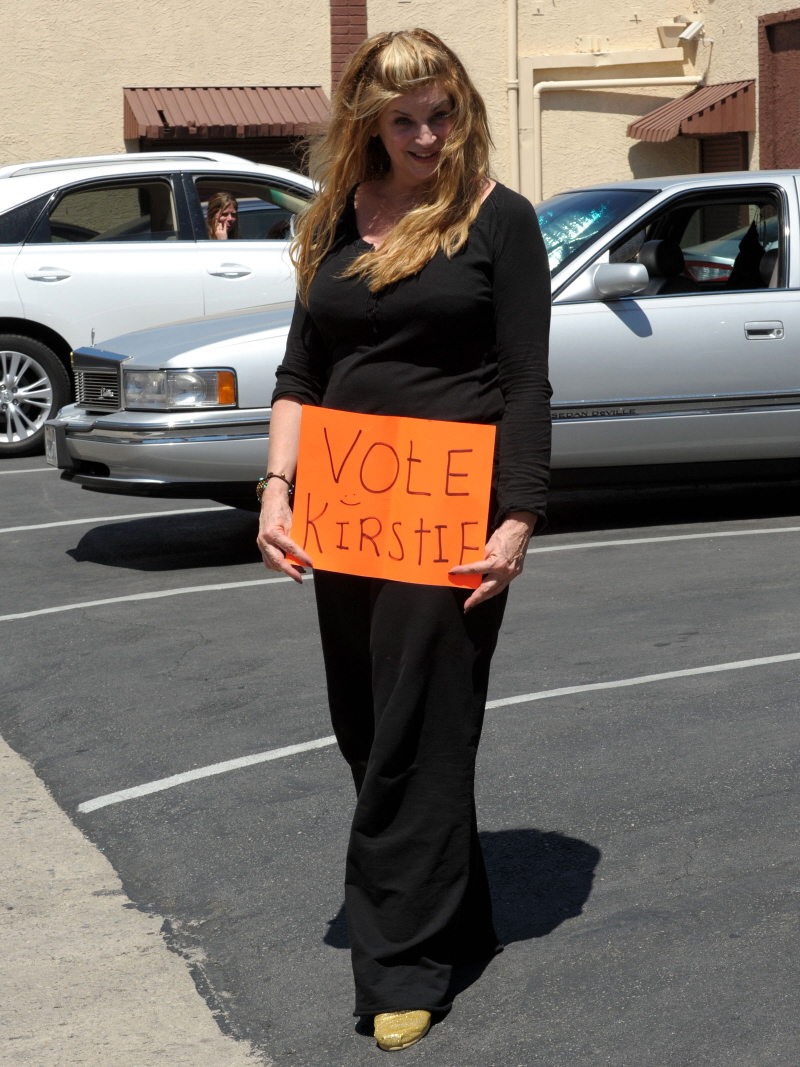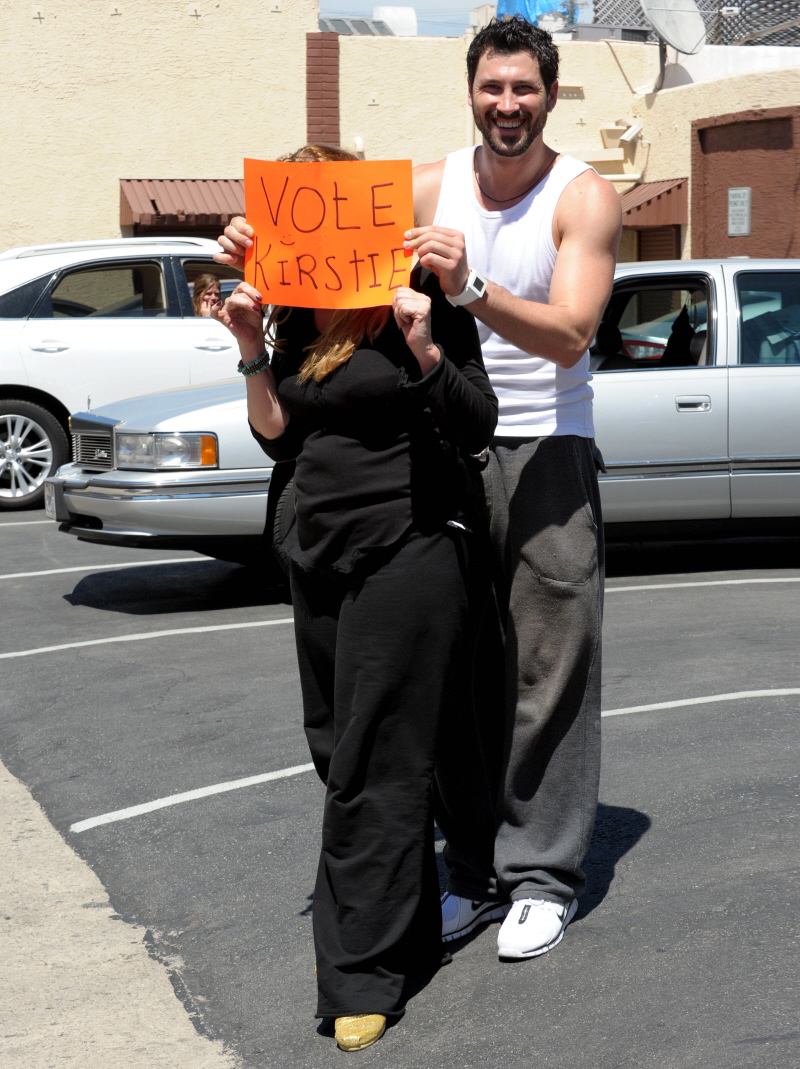 Size 8? Nope. Not even a 10. Or a 12. Now, I do think she's losing weight. I think she's probably working her ass off, and I think this is likely the most exercise she's had in years, and seriously, GOOD FOR HER. I'm happy for her, and I think she's probably an inspiration to many women. But don't lie about your size. You weren't a size 12 when you started, and you're not a size 8 now. BITCH PLEASE.
I will say this though – what did you guys think was going to happen? She's always been delusional about her weight! Remember this? How about this? And now she relaunching (?) her "Organic Liaison weight loss system" – which is that Scientology crap she was shilling last year. So basically, Kristie is bound and determined to ruin whatever goodwill she might have retained from her Dancing With the Stars appearance.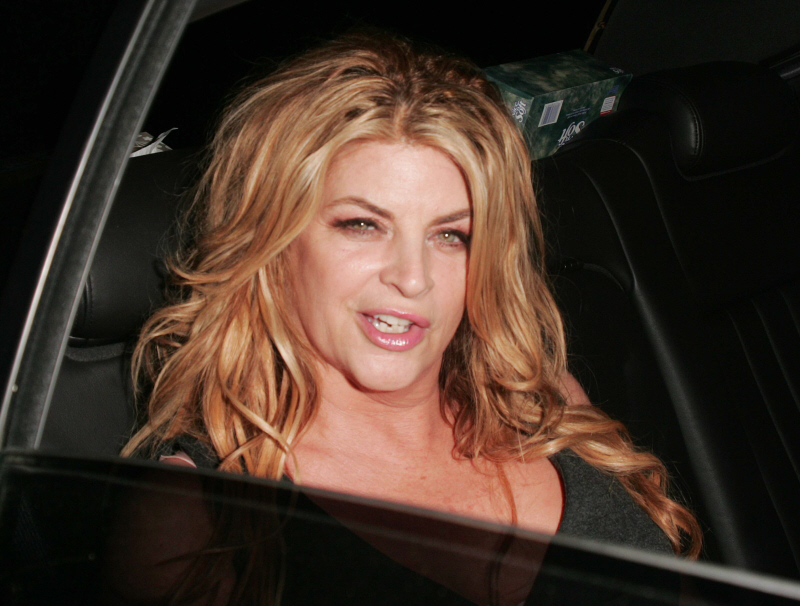 Photos courtesy of Fame & WENN.