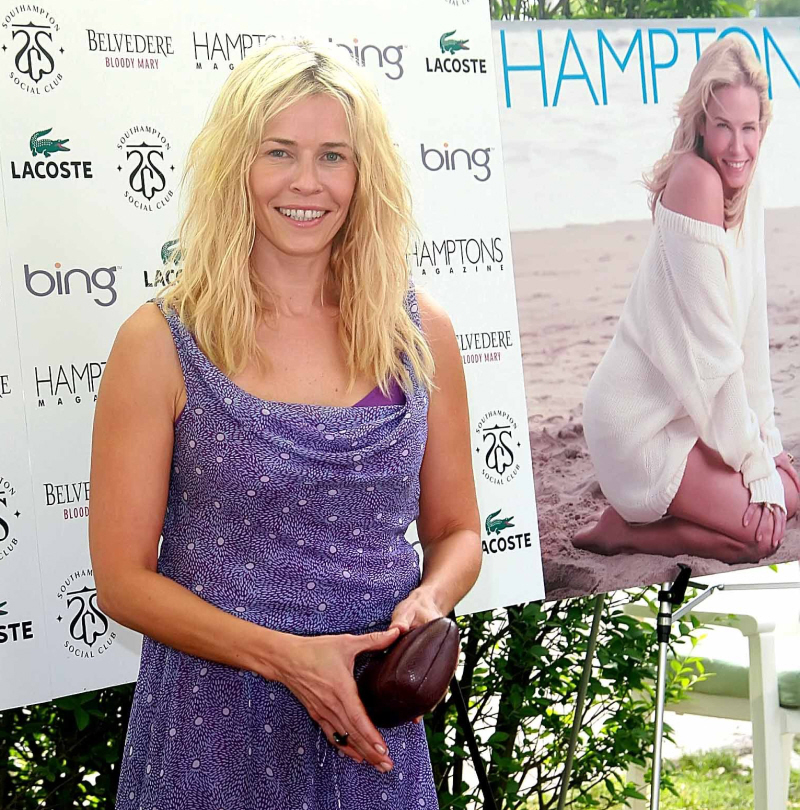 These are photos of Chelsea Handler at the Memorial Day kick-off party in the Hamptons, sponsored (and for, I think) Hamptons Magazine. No, maybe the "kick-off" is for the "Hamptons season"…? Meaning that everybody who owns a house in the Hamptons opens it up officially on Memorial Day? Sure. Whatever. I don't know Hamptons House Etiquette. I'm too busy eating baby seal pate on my yacht whilst rubbing diamond cream on my ass implants.
Anyway, Chelsea is the cover girl for Hamptons Magazine's newest issue. Look at how nice the photo shoot is: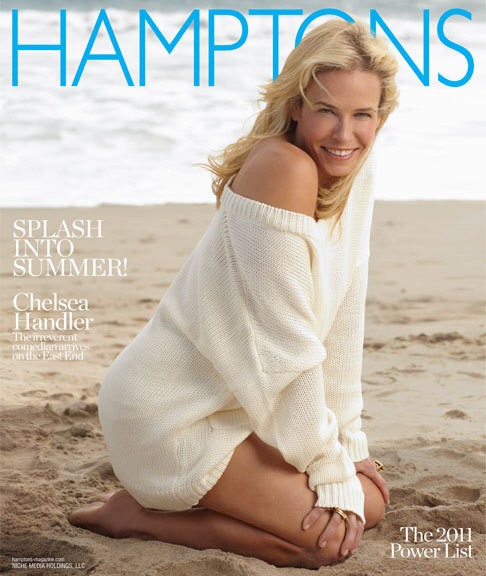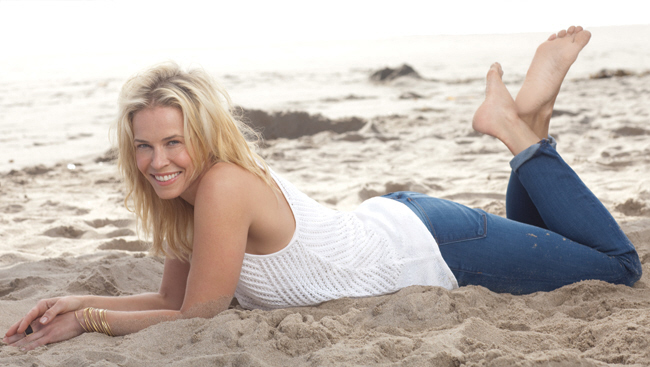 She looks almost pretty, very beachy and very much like her BFF Jennifer Aniston. Now look at the photos from the Memorial Day event. I mean… good God, was she on some kind of crazy bender and she just decided to show up to a party without sleep? She looks like a character actress with a meth problem who is constantly being typecast as "Crackhead #2" on various cop shows. The contrast between "the real Chelsea" and the 'Shopped Chelsea on the cover is even more stark considering that they made her pose in front of the cover! Oh, cruel world. Cruel magazine!
By the way, in the interview with Hamptons Magazine, Chelsea called out P. Diddy, because apparently it's like looking in a mirror or something. She tells the magazine: "P. Diddy was the only one I was like, 'Get away from me.' He's so late all the time — maybe he won't show up in the Hamptons until summer is over… [but] rappers are great interviews because they just don't really care and they are willing to say anything. And I love that because that's kind of how I am. They all hit on me. I love Pharrell and thought he was really sweet. Nelly, too." No comment.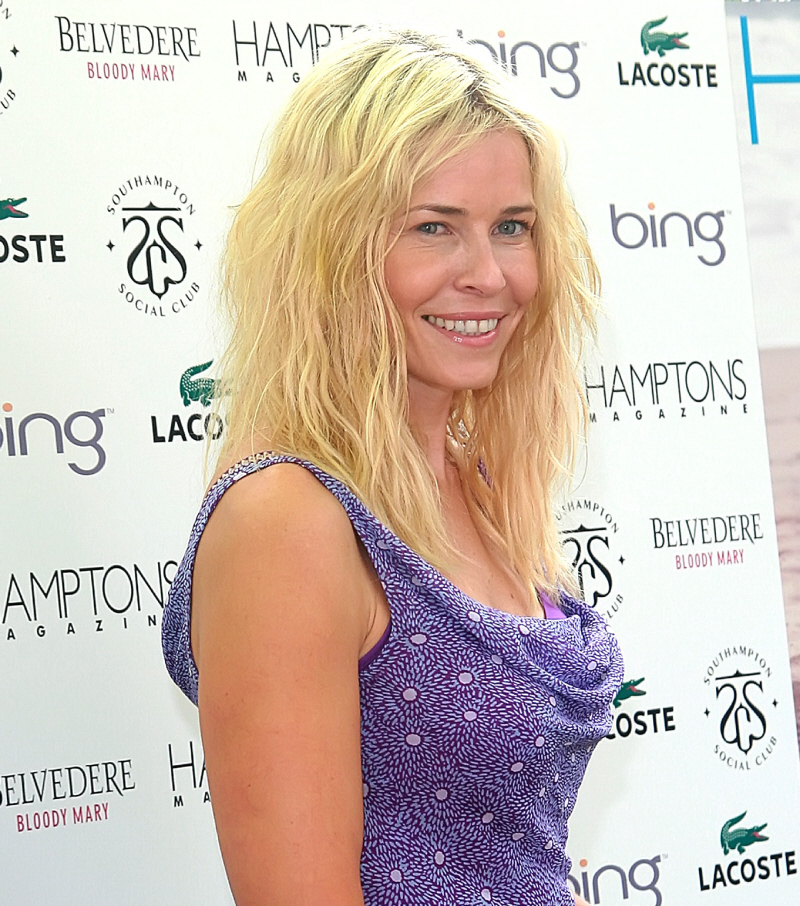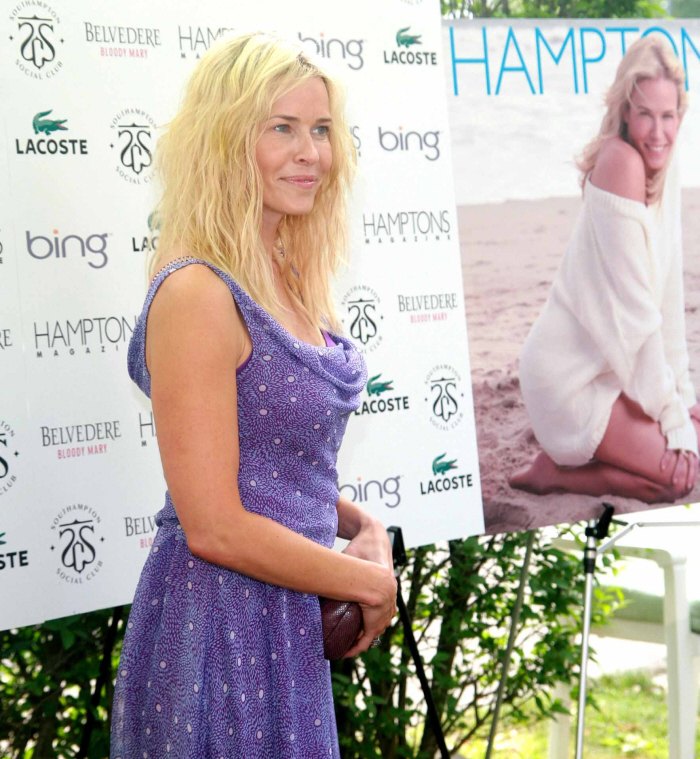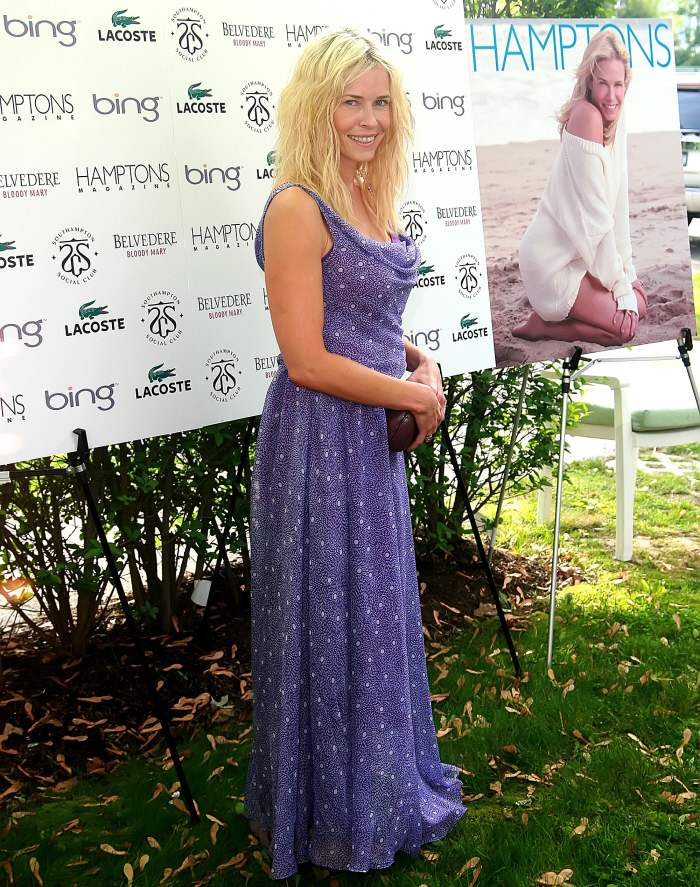 Photos courtesy of WENN.