I could have sworn that Vanessa Paradis was just recently the cover girl for Vogue UK, but I was wrong. She recently did Harper's Bazaar UK, and that's what I was thinking of. So, here is the cover shot for Vanessa's July issue. It is… unfortunate. Look, I'm not one of those people that thinks that Vanessa is God's gift (those people seem to feel that way because of a devotion to Johnny Depp, in my experience), but I also don't agree with the many negative assessments of her beauty. I think Vanessa is pretty, chic, and unusual. I get why Depp fell for her – he has a type, and she's it. So, all of that being said, I've seen Vanessa look so much prettier in candid shots than this Mario Testino-shot cover. This is supposed to be the "Ageless Style" issue. So they made Vanessa look like a little old lady. She's Miss Marple-esque.
Anyway, this is all we have for now, these two horribly styled Testino shots and the "teaser" from the Vogue site about how the photo shoot features Vanessa "sporting her diamond engagement ring." Meaning…? I guess all of those interviews Johnny Depp during the promotion of POTC 4, where he claimed they weren't getting hitched, were all for naught. He gave her an engagement ring?!!? Okay, that is big news. I just realized it.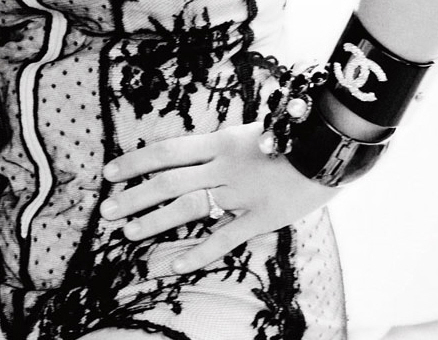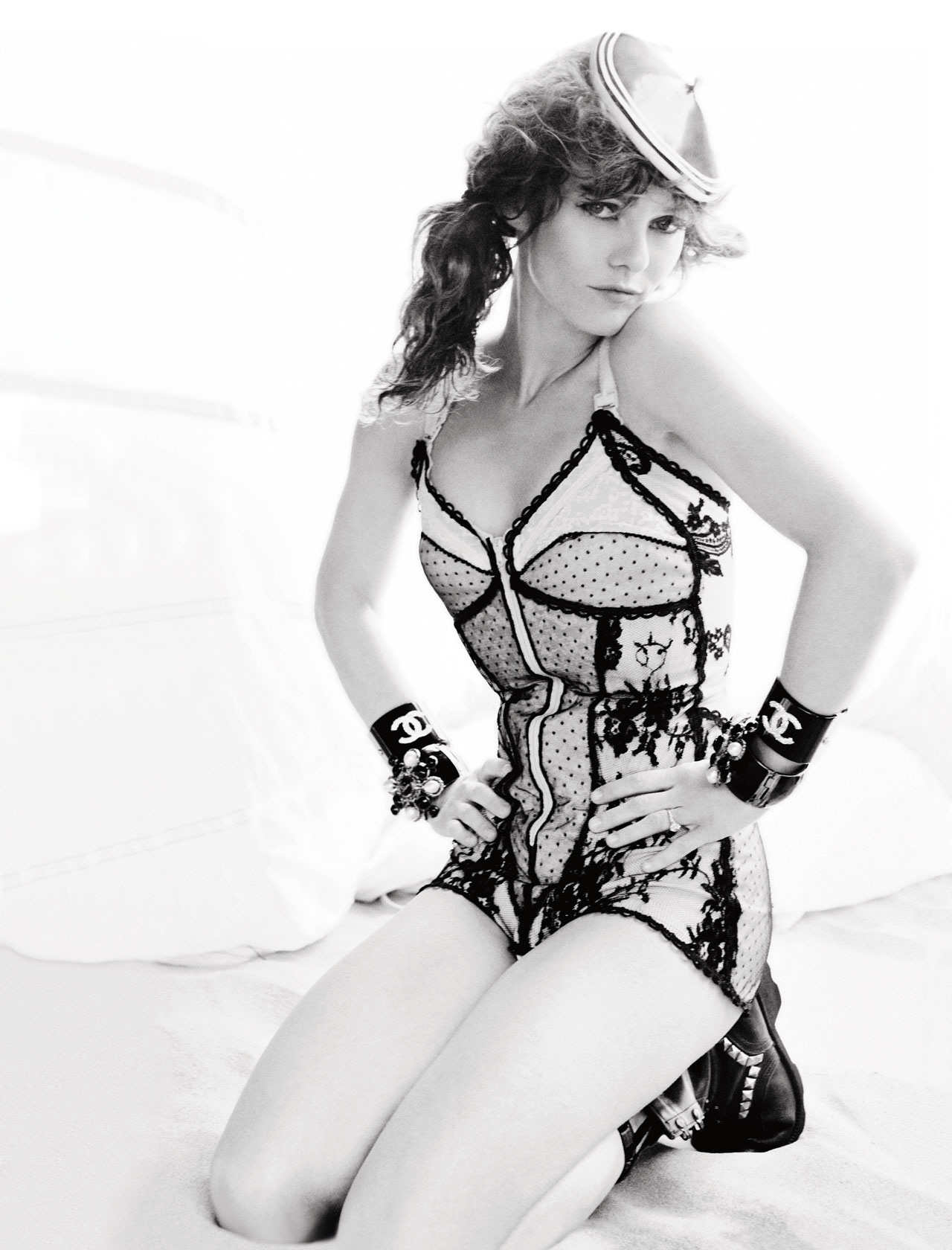 Photos courtesy of The Fashion Spot.