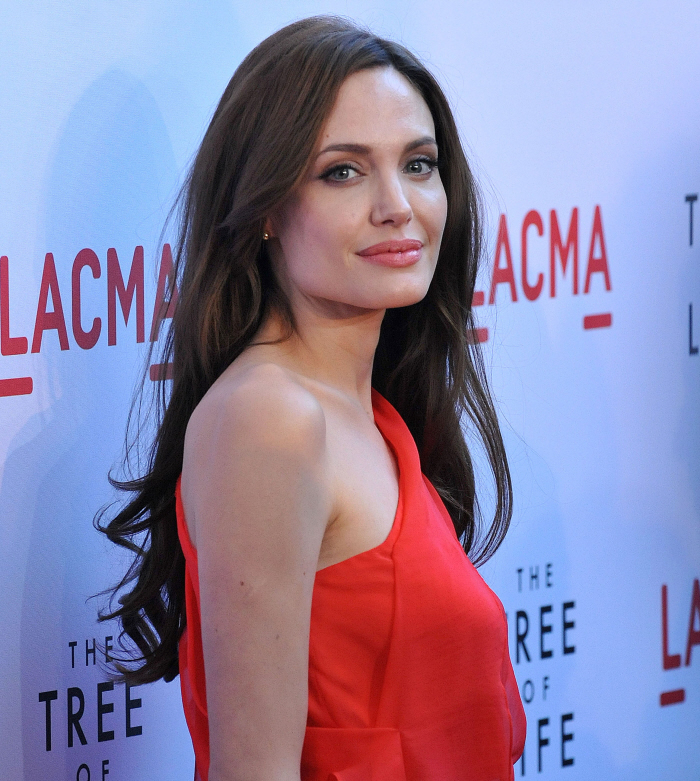 Angelina Jolie allegedly has a new interview with The Telegraph (UK). I say "allegedly" because even though some of the quotes seem new to me, many of the Brangeloonie commenters on Telegraph's site are claiming that they were pulled from other sources. Perhaps we can agree that even if Angelina didn't technically say this stuff to The Telegraph, she said it to somebody, and thus, it's newsworthy? You can read the full Telegraph piece here – I found it to be an interesting, although exhaustive and sycophantic read. Here are some highlights:
Angelina on being told that Johnny Depp considers she and Brad the "Taylor-Burton" couple currently: Jolie smiles when I pass on Depp's observation. 'Did he really say that?' I can't tell if she's pleased or not. 'Well, I'll take it as a compliment. When we made The Tourist we hung out constantly, although we were boring and just had play dates with the kids. [Depp's boy] Jack and Maddox played the computer the whole time.'

Jolie on her attatchment to the now David Fincher-helmed Cleopatra project: '[Cleopatra] has been very misunderstood,' Jolie tells me. 'I thought it was all about the glamour, but then I read about her and she was a very strong mother, she spoke five languages and she was a leader.' The producer, Scott Rudin, conceived the film with Jolie in mind. Taylor herself was reportedly not pleased. Insiders have said that she rebuffed Jolie's attempts to get her blessing for the project and hated the idea of the film being remade. 'My performance will never be as lovely as Elizabeth's,' Jolie says. 'We are trying to get into a different truth about her as a pharaoh in history and not as a sex symbol, because she really wasn't. Even this idea of her having many lovers – it was possible that it was only two. She is very interesting, but she wasn't a great beauty.'

On the subject of marriage: 'We are obviously extremely committed to the children and as parents together,' is all she will say on the subject. That and that she 'loves France. I can't move about Paris as much as I'd like to but the children go out with other people sometimes so that they can have the experience.'

On child-rearing: 'When Brad and I decided to have a large family we decided we'd only do it if we could be really hands-on and take the kids with us, seeing them every day,' says Jolie. 'I am always there on weekends, I only ever work a five-day week, and I am often there for breakfast or dinner. When I'm working they come up at lunch. It's a special time for Daddy when Mom works for a few months. And Brad is such a great dad. When I'm working he's putting in the extra dad time, and that's special for their relationship, too.'

On motorcycles: 'I have an MV Augusta,' she says. 'But Brad is the real rider. He's really good.' She also flies a plane. 'But that said, I love being a woman. I love that I can have children. I love feeling soft, I love being with Brad, I love all the sensitivity and natural emotion.'

On her full-length feature directorial debut, In the Land of Blood and Honey: It was originally being filmed in Bosnia itself but had to move to Hungary when protests broke out over a rumoured inter-ethnic rape scene, which Jolie denies. 'That was a misunderstanding,' she tells me. 'I sat down and decided I would write one day,' continues Jolie. 'I didn't intend on writing anything or directing anything but I wrote a piece and Brad read it and said, "You know what, honey, it's not too bad. It's pretty good." We joked about it, but then the next thing I knew I didn't trust anyone else with the material and I was directing the movie. I had such a great experience and Brad was so supportive.'

More on Brad: 'I am very lucky with Brad,' she goes on. 'He is a real gentleman, but he is also a real man's man. He's got the wonderful balance of being an extraordinary, great, loving father, a very, very intelligent man and physically he's a real man,' she says, blushing slightly, 'in all things that it means.'

On her mother's death: 'That will never heal,' she says, softly. 'But somebody gave me great advice. They said to me: "You'll never get over it and you'll never want to." My mum was my role model. People called her Marshmallow because she was so soft. But also she was so strong of heart and fiercely protective of her kids. Her integrity was unbreakable. The world couldn't darken her. And now my daughters are very strong, too.'

The future: Once Kung Fu Panda 2 is released she'll work on the distribution of her Bosnian War love story and begin developing a film about Churchill and Roosevelt (Sir Anthony Hopkins may take on the role of Churchill). This summer she'll also star in the new Louis Vuitton advertising campaign, at about the same time as beginning pre-production on Cleopatra. 'I love my job and I love my family,' she concludes. 'But I'm not 20 anymore and I'm going to want to do a lot of other things with my life. At some point I will slow down.' Just not yet.
[From The Telegraph]
I found the stuff about the Cleopatra movie interesting, because I'm so, so worried about it. I worry that David Fincher will cast Brad Pitt in a role. I worry that Fincher will hire Trent Reznor for the Cleopatra score. I worry that although the film is supposedly based on a book which uses the historical record on Cleopatra, that this will become a cesspool of historical revisionism. That being said, I like the idea of Angelina as Cleopatra. I just wish Clive Owen and Ian McKellan's names were being bandied about (as Marc Anthony and Caesar, obviously).
As for the rumors about Brad and Angelina finally getting hitched – Brad talked about it in his interview over the weekend. I think it could happen, honestly. And I would pay a lot of money to see Empress Zahara's flower girl outfit.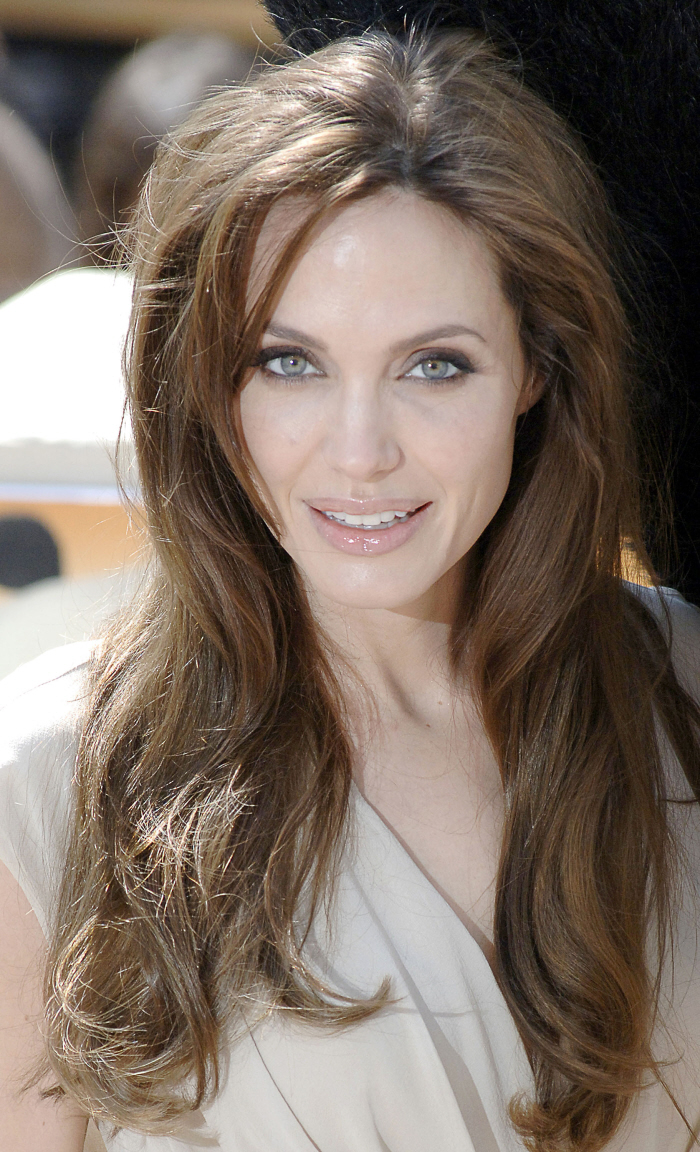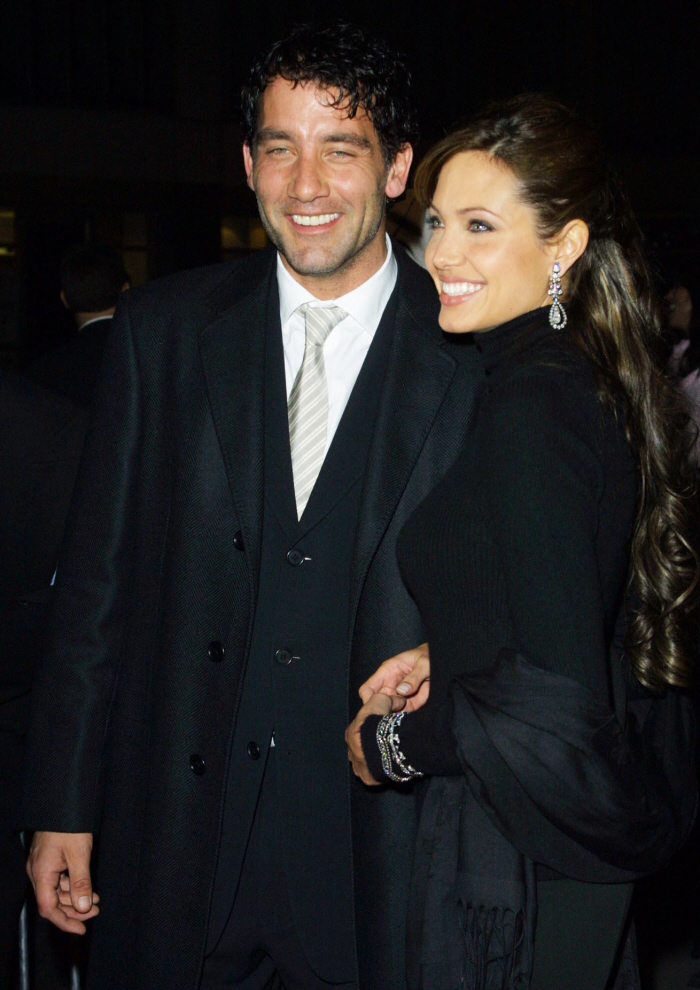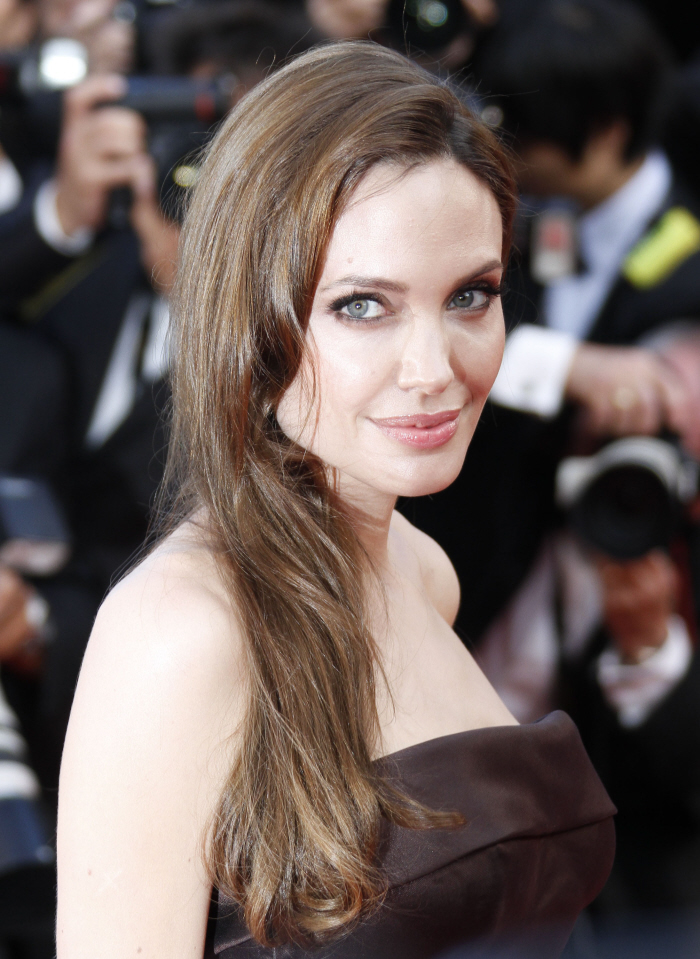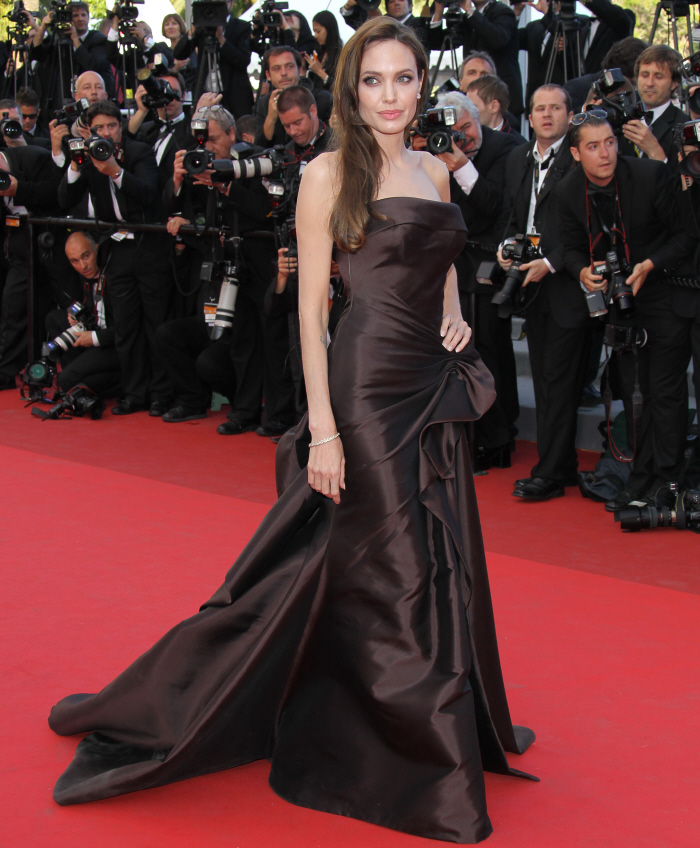 Photos courtesy of WENN.