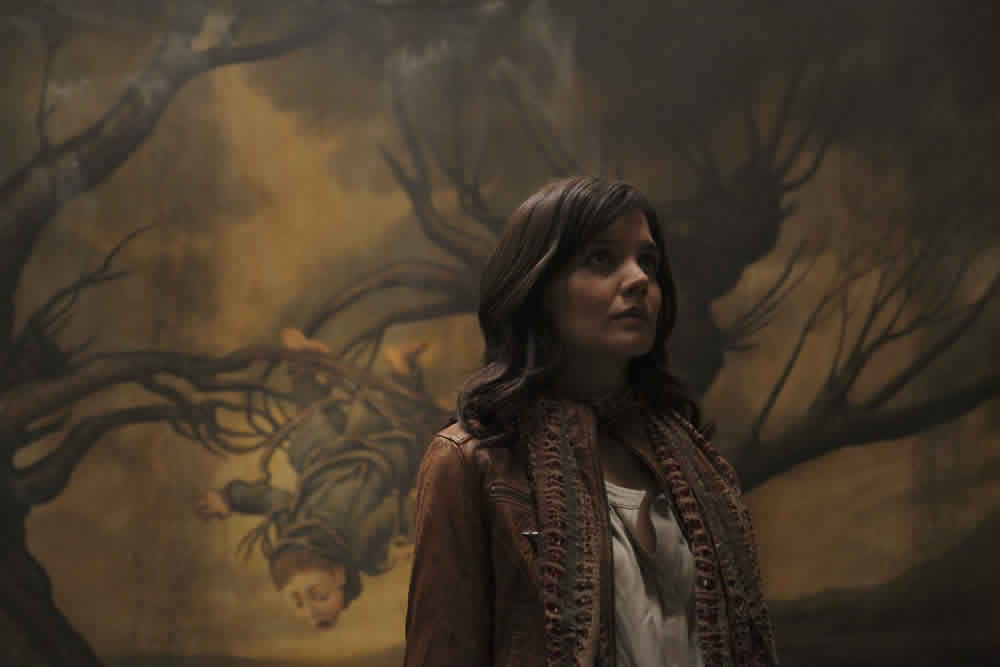 As much as we all chuckle at Katie Holmes as an actress, I have to give her credit for continuing to at least try despite all of her critical and commercial failures since she married Tom Cruise (and was supposed to become, you know, the next big thing). Instead, she's made one very brief appearance on an episode of "Eli Stone," botched the Jackie role in "The Kennedys," and appeared in three movies — Mad Money, The Romantics, and The Extra Man — that have gone absolutely nowhere.
Now, Holmes has somehow landed a role in a Guillermo del Toro-produced film, Don't Be Afraid of the Dark, which is a remake of the 1973 made-for-TV movie and also stars Guy Pearce and Bailee Madison. The premise involves a young girl who goes to live with her father and girlfriend in a house where menacing creatures appear with extreme smoker's voices and try to claim her for themselves. Naturally, the film's atmosphere is shrouded in a shadowy darkness, which is probably where a lot of the scares come from, but here's the trailer, so you may judge for yourselves:
Meh. The trailer actually makes the film itself look sufficiently creepy, and many horror fans have already realized that there's not much else coming out this summer in the genre, so I imagine that this movie will fare much better at the box office than most films starring Katie Holmes do. Still, Katie herself fares quite poorly at what should be a relatively easy role to pull off; but instead of looking scared, she just looks like her usual zombie self. I also laughed at her "frustrated" moment where she's presumably trying to talk Guy Pearce into leaving the home because, as usual, her acting is ridiculous and unnatural looking. Poor Katie Holmes should stick to playing at being a fashion designer and then wearing her busted designs on the red carpet. She's at least good at creating and wearing fug outfits for our amusement.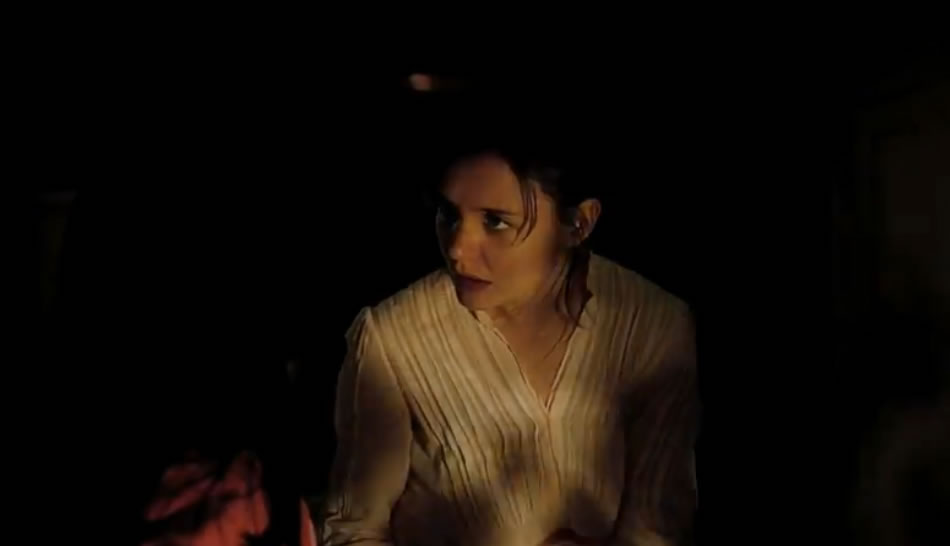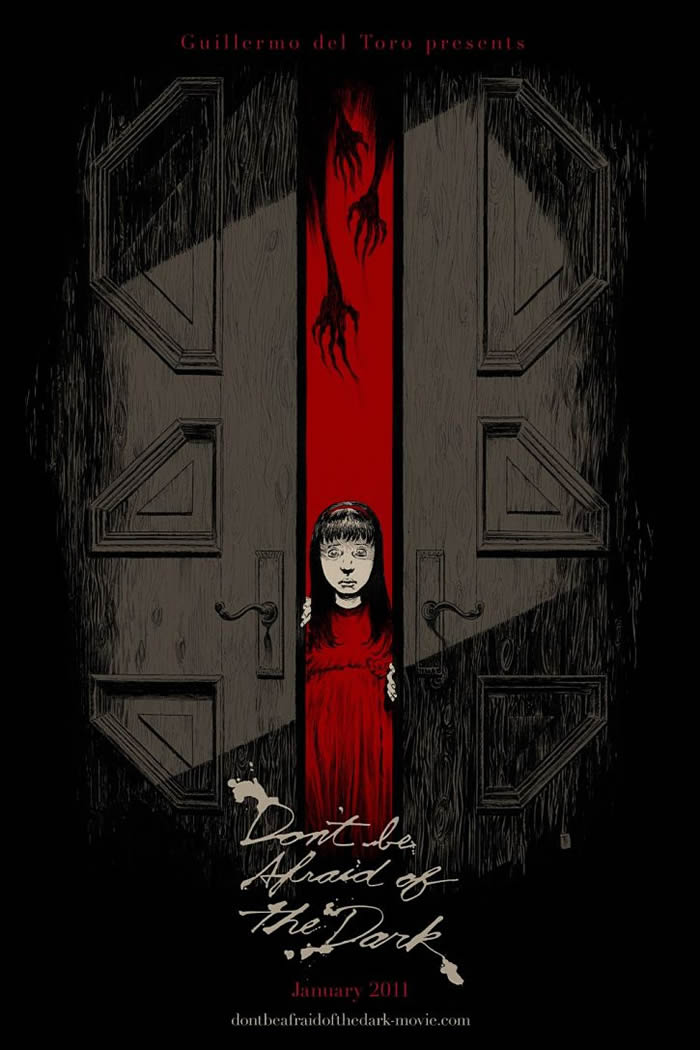 Movie poster courtesy of Rope of Silicon