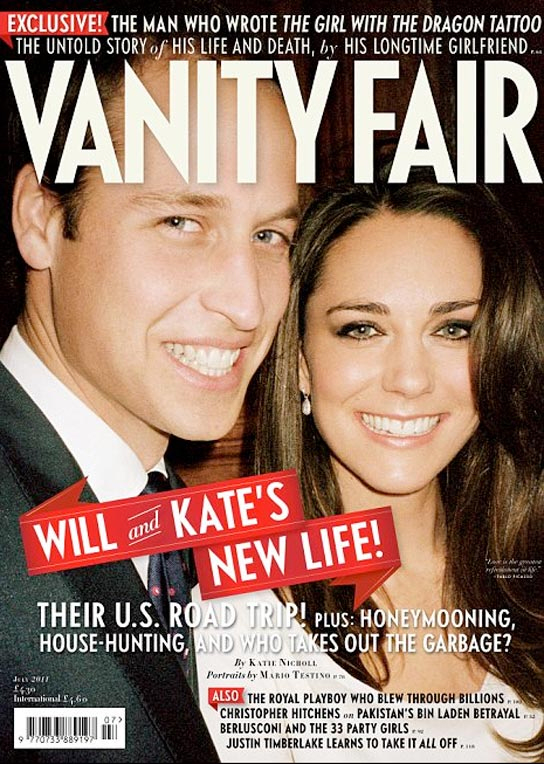 Here is the new cover for the July 2011 issue of Vanity Fair. It's… not good. It's a "never before seen shot" from Mario Testino's engagement photo shoot with the couple in November, although Testino and Vanity Fair did a great disservice to Kate with this Photoshop job. She looks like an alien! Good God. Anyway, VF released a small little teaser to go along with the story (a story in which neither Kate nor William are interviewed):
Despite Will and Kate's new official titles—dude duke and duchess, respectively—Will made it clear at the wedding that he will continue to be addressed as Prince William, meaning Kate by default will be Princess Catherine, reports Vanity Fair writer Katie Nicholl. This may rattle some family hierarchies— the Countess of Wessex had wanted to be known as Princess Sophie, but had been forbidden by the Queen. The newest royal couple grace the July issue cover, with an exclusive portrait series by Mario Testino.
[From Vanity Fair]
Yeah, seriously! What's the good of marrying a prince if you're not going to be a princess?!? Sophie should be a princess too – after all, she married Prince Edward. And Kate should be too. Anyway, Testino talked more about what it was like to photograph Waity:
With wide smiles, they can barely conceal the excitement of their newly-announced engagement. In this never-before-seen photograph, the Duke and Duchess of Cambridge appear close and relaxed – thrilled by thoughts of their impending big day. The photograph, taken by Mario Testino, graces the July cover of Vanity Fair.

It includes further portraits by Testino, such as the iconic picture of Princess Diana in 1997. The Peruvian photographer took William and Kate's engagement pictures at St James' Palace last November.

Though William, Prince Harry and the Prince of Wales have all turned to Testino for pictures to commemorate milestones, the celebrated fashion photographer had never before captured Miss Middleton. But speaking the Mail On Sunday's Katie Nicholl for the accompany interview in U.S. Vogue, he said he already felt 'very confident' she would be an 'easy sitter' because of her natural grace.

And last week, speaking at a gala in his honour in New York, the 56-year-old said he understood why he was chosen to take the photographs. Testino, a close friend of Diana's, said: 'I guess it was a way for them to keep William's mother in the whole process of it.'

Despite the pressure of the shoot, Testino said the Duchess 'looked fabulous' and that the couple exuded 'sheer happiness'. He added: 'They are a young couple in love.'

The edition will lift the lid on the couple's house-hunting and who does the chores around their Anglesey home. It describes the pair's giggles as they watched their nuptials back on television, and recounts the moment Michael Middleton realised the relationship was serious – when Prince William arrived at his Berkshire home by helicopter.

It also recalls the rather surprising requests the pair had for their honeymoon suite – including Philadelphia cream cheese and Brussel sprouts. The July issue of Vanity Fair will be on news-stands on June 3, ahead of the newly-weds' trip to Canada and California in July.
[From The Mail]
Meanwhile, the couple has been making more and more public plans. People Magazine confirms that William and Kate will in attendance at "the glamorous 10th Absolute Return for Kids gala dinner, to benefit the Foundation for Princes William and Harry" next week in London. Waity and Wills, on a red carpet! Add to that their recently-released Canadian and American itinerary for July, and this is going to The Summer of Waity. The Summer of (the Duchess of) Crumpets?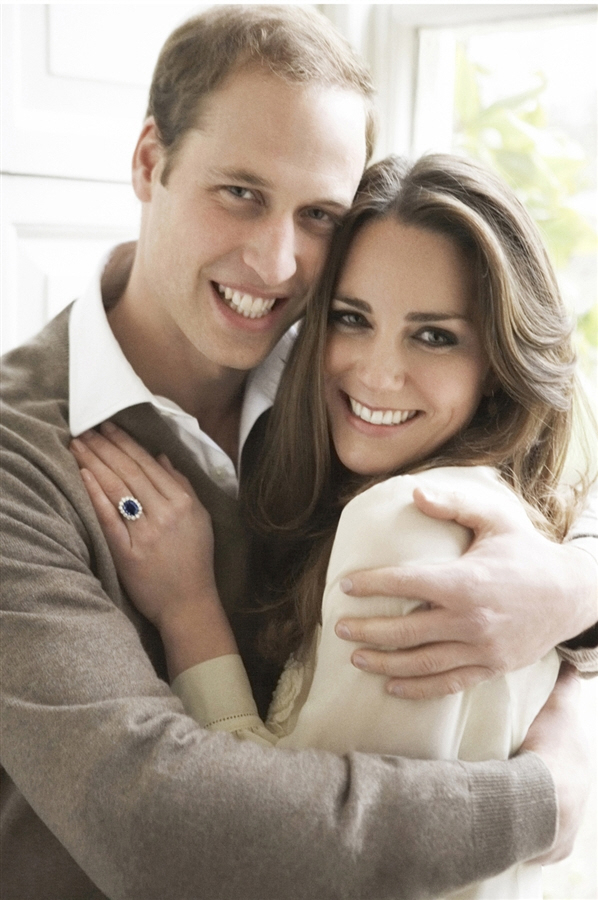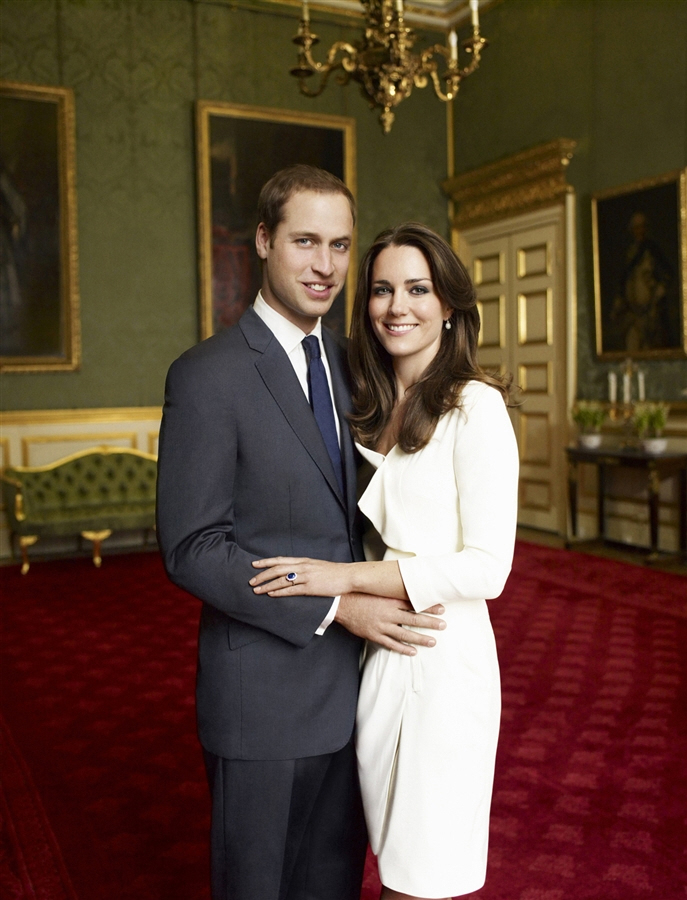 Additional Testino photos courtesy of WENN. VF cover courtesy of VF online/Hollywood Life.